ACROSS: The term "luxury" has evolved. It is now divided into different categories: entry-level luxury, accessible luxury, classic luxury, and the old, traditional, and very costly luxury – also called supreme luxury – represented by brands like Hermes. What can this development be attributed to? What is so special about luxury brands, and how is luxury defined?
ORSOLYA HEGEDÜS: What luxury means to the individual is defined by each person individually.
By definition, however, luxury is a costly expenditure that significantly exceeds the usual scope and is only for pleasure and enjoyment. What is unique about luxury brands is, above all, the image that surrounds them. Many brands have built their images up over the years and decades and, to some extent, use their images to justify their prices. Incidentally, the image is also a central reason why luxury items are so desirable and why there are now different luxury categories. Making luxury accessible to a broader audience is a successful business strategy today.
ACROSS: Despite the energy crisis and further economic uncertainties on the customer side, luxury goods are still very popular. The lines in fornt of Louis Vuitton & Chanel stores worldwide are still long. Why is that and will it continue in the foreseeable future?
HEGEDÜS: Consumer research does confirm that people spend less money during crises. However, this only applies to everyday spending. It's a different story with luxury goods, which are based on the need to signal one's status, which, in turn, increases attractiveness. This motive is ancient, firmly anchored in
humans, and, therefore, less susceptible to crises. Moreover, consuming luxury has to do with wanting to escape reality. This also partly explains why luxury goods particularly boom during crises. In addition, consumers are looking for security in times of crisis. Luxury goods have become increasingly popular as relatively risk-free investments.
ACROSS: Now there are "hybrid customers" who buy the basics from low-price suppliers and then buy their bags from louis vuitton, for example. Is this a development that goes hand in hand with dividing luxury brands into different categories?
HEGEDÜS: Today, luxury brands no longer necessarily appeal to a tiny, limited target group,
but are accessible to a broader audience. In this context, experts also speak of the democratization of luxury. This means that customers who mainly shop at low-price retailers are now more likely to buy a designer bag once in a while. In addition, low-cost retailers have now recognized the value of luxury. They are now collaborating with famous designers on a more frequent basis. The designer handbag has thus become an affordable commodity.
ACROSS: How is Gen Z in Europe dealing with luxury? What developments do you see for the coming generations?
HEGEDÜS: The buyer profiles of luxury brands have recently become younger. There are various reasons behind that: Today's younger generations have more purchasing power than previous generations had only a few decades ago. Used luxury items are also fashionable today, and for many, they are easier to afford. In any case, the industry has now adapted to the needs of the younger generations, for example, by offering increasingly sporty and comfortable luxury fashion. At the same time, the definition of luxury has changed, especially for 11 to 26-year-olds. An expensive pleasure alone is no longer in the foreground; sustainable and philanthropic corporate philosophies are gaining importance.
ACROSS: The metaverse seems to be developing into a true playground for luxury brands. What is your assessment in this regard: Is the metaverse a bubble that will soon evaporate, or has it come to stay? What do luxury brands expect in the metaverse, and what does it bring them?
HEGEDÜS: It's true: Luxury now also exists in the Metaverse. L'Oréal and LVMH, among others, are active in the luxury sector of the Metaverse. They have already geared their brands towards the three dimensional internet of the future. However, it is currently more of a question of being there for image related reasons – the actual business is still done in the real world.
ACROSS: Are luxury brands trendsetters in Sustainability and ESG? If so, why, and what makes them stand out?
HEGEDÜS: Many luxury brands are focusing on sustainability initiatives. For example, luxury houses such as Dolce & Gabbana, Prada, Moncler, and others have joined a consortium to drive research and development for recycling solutions. Kering, on the other hand, has launched its program to optimize the circular economy within its organization. Austrian brands are also doing something in this area: To reduce the use of nylon, Wolford, for example, is focusing on researching and developing alternative materials and fibers that are more environmentally friendly. Swarovski uses recycled metals for its jewelry. All these examples show that today's luxury industry can no longer avoid issues like sustainability and ESG.
ACROSS: Finally, let´s take a look at birck-and-mortar retail. Do we need more stores in the luxury segment, or will we soon buy more luxury items online?
HEGEDÜS: The shopping experience in local stores will remain important, especially in the luxury segment. However, e-commerce has become more important for the luxury segment – the increasing growth rates in that area clearly show that trend.
Find more information on the topic of luxury brands here.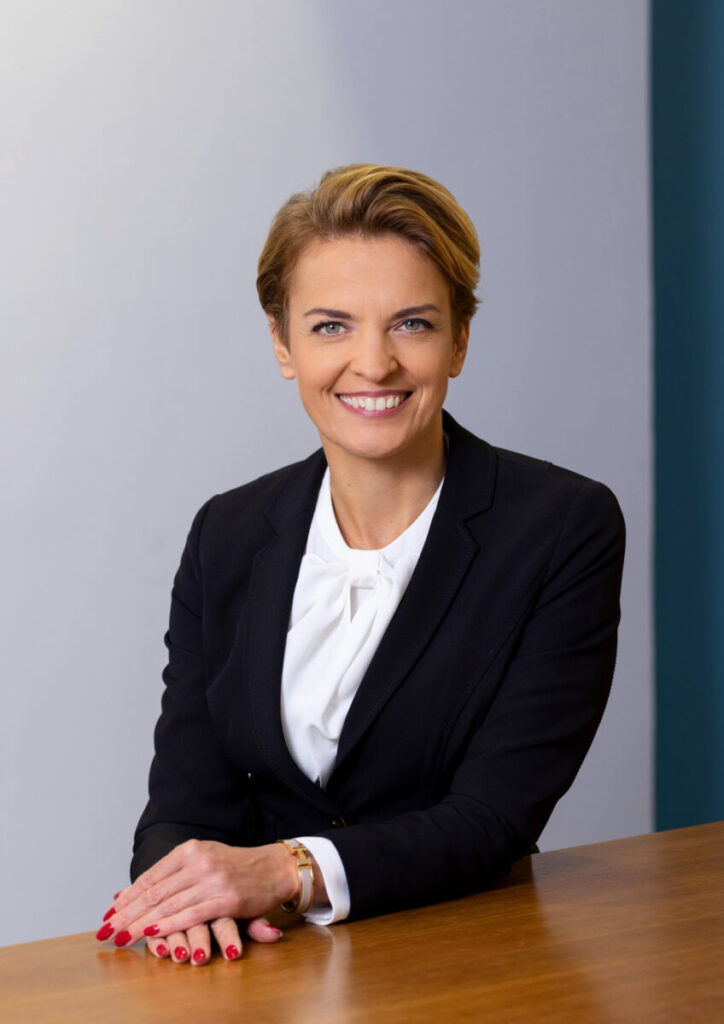 Orsolya Hegedüs
Orsolya Hegedüs is Partner at Deloitte Austria.