By Gregory Fonseca
Since 2008, there have been significant changes in the retail sector due to successive economic downturns, technological advancements, including the dominance of mobile devices and the acceleration of online trading, and, most recently, a global health pandemic. In my opinion, however, the factor that has had the most significant impact on the sector, has been the digitalization of our economies.
With the high penetration of mobile phones and the evolution of the internet into another basic utility, the way consumers seek purchasing information, explore their options, and buy goods and services has shifted from predominantly visiting traditional high street providers to an omnichannel experience. That has profoundly affected not only the retail real estate footprint, but companies' fundamental business operating models as well.
When the global financial crisis occurred in 2007/2008, the economy collapsed, which resulted in people curtailing their spending and retail sales levels dropping to a 35-year low, according to Marketplace. During that same period, I was collaborating with IKEA Centre Group in the development of shopping centers in a variety of countries, from Asia to Europe. Even though the overall retail sector was in turmoil, we continued to develop shopping centers that featured IKEA as the main anchor tenant. Their larger projects, primarily in China, consisted of an anchor IKEA home store, covering approximately 49,500 sq m of gross building area (GBA), with another 174,000 sq m of gross leasable area (GLA), including retail and leisure. In Europe, their developments were smaller in scale. In Poland, for example, we planned an anchor IKEA store of roughly 36,000 sq m of GBA, with 35,000 – 50,000 sq m of GLA. The brief for those centers was driven by a view that local/regional demographics could support a center of a specific quantum of retail/ leisure space. A great deal of effort was invested in the due diligence, based on the planning assumption of ratio of people to a geographic area. In today's retail environment, those metrics have changed.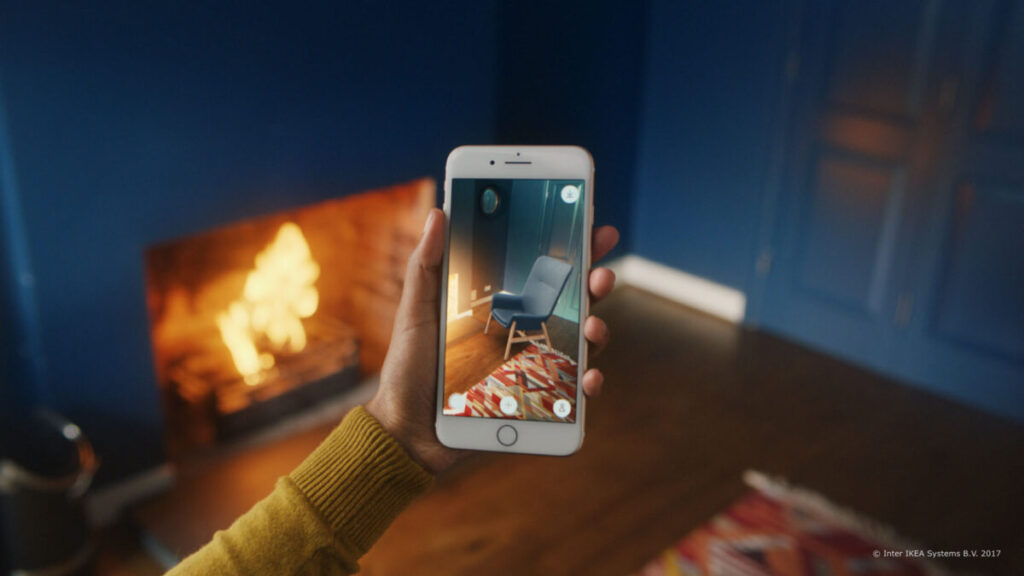 When the emergence of e-commerce companies, like Amazon and Alibaba, began in the mid-1990s, the retail industry largely tried to ignore them. While the global experiment of enticing shoppers to digitally consume was underway, the more established retailers harnessed the digital world primarily as a marketing engine to drive people to their brick-and-mortar stores. Twenty years later, e-commerce and internet sales were significant and climbing steadily, demonstrating that online shopping was not a passing fad. According to Econsultancy, by 2015, online retail sales grew to represent 15.2% of all retail sales in the UK. To respond to the shift in the market, our architectural clients became primarily focused on creating destination places for people. Their planning thesis was that Millennials were no longer merely interested in shopping, but wanted to be entertained.
Retail had already been offering certain leisure elements, such as cinemas and food and beverage experiences, such as food courts. The entertainment options were what needed to be amplified. The IKEA Centre Group began to redefine their retail centers, with the goal of creating spaces and places in which families could spend an entire afternoon out or friends could meet for a leisurely outing. The primary objective when it came to generating footfall and stimulating retail sales was no longer shopping, but entertainment. Clients were asking architectural practices to design new or reinvent old spaces with entertainment as the primary attraction. I personally redesigned my fair share of rock-climbing walls, surf pools, and bowling alleys into new and existing centers, all aimed at capturing the minds and pockets of consumers and reinvigorating the brick-and-mortar experience.
E-commerce continued to mature and morph into new forms, however, making the last decade of technological disruption an even more significant impact on our sector. With the maturity of e-commerce platforms, there has been a rise of direct-to-consumer brands. Entrepreneurs can build businesses entirely online, without physical retail assets. Such digital-first or digital-only businesses, with differentiated services, have forced established retailers to respond by not only changing their store designs or options at shopping centers, but adapting their overall business models as well.
Nowhere has this been more evident than in the United Kingdom, the most advanced country in Europe in terms of e-commerce. At the end of 2022, e-commerce sales accounted for 26% of total retail sales, after reaching a peak of 38% during COVID-19. At the same time, there was a sharp increase in the number of store closures on the UK's high streets, shopping centers, and out-of-town retail parks. According to the Centre for Retail Research, more than 17,000 sites closed in 2022 – the highest number in five years. While online shopping has been a major contributor, brick-and-mortar retailers continue to face a host of other challenges, including aging assets, lack of human capital, and steep operating cost increases, in particular, energy and wage bills as a result of the war in the Ukraine, as well as post-pandemic issues.
How are retailers responding now?
A report by Shopper Experience Index highlights the fact that "consumers crave experiences that show them, convince them, and inspire them. Consumers want to feel like you know them and that you understand them. They want you to personalize their experiences – not just online, but across all of your channels". That trend is already underway. Retail clients are requesting the development of smaller shops, whether stand-alone or as boutiques within larger department stores, in which consumers can engage with the goods in a "touch and feel" manner, but the product is not stocked. Instead, products are delivered to the consumers' homes after, in many cases, some form of product personalization. Specialty stores are currently returning a better profit than general-purpose or all-in-one stores, as consumers are more comfortable purchasing known basic brands online.
To better address this accelerating trend, logistics and, in particular, third-party logistics (3PLs) have proliferated as a result. According to a comprehensive study, "3PLs fared even better than in past years in terms of order volumes, with 91% growth in order volumes in 2022". Logistics are becoming a central component of the omnichannel puzzle. Logistics, of course, are nothing new, but the need to focus on delivery speeds and sustainability has resulted in new business models aimed at getting goods delivered in record time and with the least impact on the environment.
Large, well-known retailers, like IKEA, are tuned into the importance of an integrated, omnichannel approach. In 2019, before the pandemic, IKEA saw a 50% increase in online sales, coupled with an increased number of people coming to their stores than the year before. In 2022, IKEA stated that their "store sales increased by 13%, compared to FY21, when many stores were closed due to the pandemic. Overall, they welcomed 822 million visitors in FY22 compared to 775 million in FY21. Store sales grew mainly in Europe, where FY21 lockdowns were the most severe. At the same time, online sales were 10% lower compared to FY21, though they stabilized at a higher level in the spring. IKEA online channels hosted 4.3 billion visitors, down from 5 billion last year".
IKEA's experience corresponds to most economic reports, indicating that the global pandemic accelerated online sales by about 3 years compared to its pre-pandemic track. By 2022, however, there was a distinct shift away from e-commerce in many markets. In the UK, there were 10 consecutive months of decline in online sales. In my opinion, that trend was simply a restoration of balance post-pandemic, during which shoppers began to embrace brick-and-mortar stores once again due to the lack of human contact following months of isolation. There is nothing to suggest that e-commerce is in an everlasting state of decline. To me, this only reinforces the fact that retailers need to strike a balance between e-commerce and brick-and-mortar retail in order to survive and thrive.
What does the future hold?
I believe retail brand longevity is all about reinvention and continually adapting to the evolving trends. In the next era of retail, the brick-and-mortar stores that will fare the best will be those with the technological ability to evolve alongside customers' rising expectations for expedient, inspiring, and personalized shopping experiences – and do it sustainably.
As designers, the environments that we imagine for our clients and ultimately, the end-users and consumers, must be conceived with sustainability at the core. Whether through reuse and repurposing of existing assets or new construction, the retail experiential vision needs to communicate and embody sustainable credentials. We have an obligation to a younger generation of consumers to inspire by example through environments that provide stimulation and entertainment while delivering positive planet-friendly impact.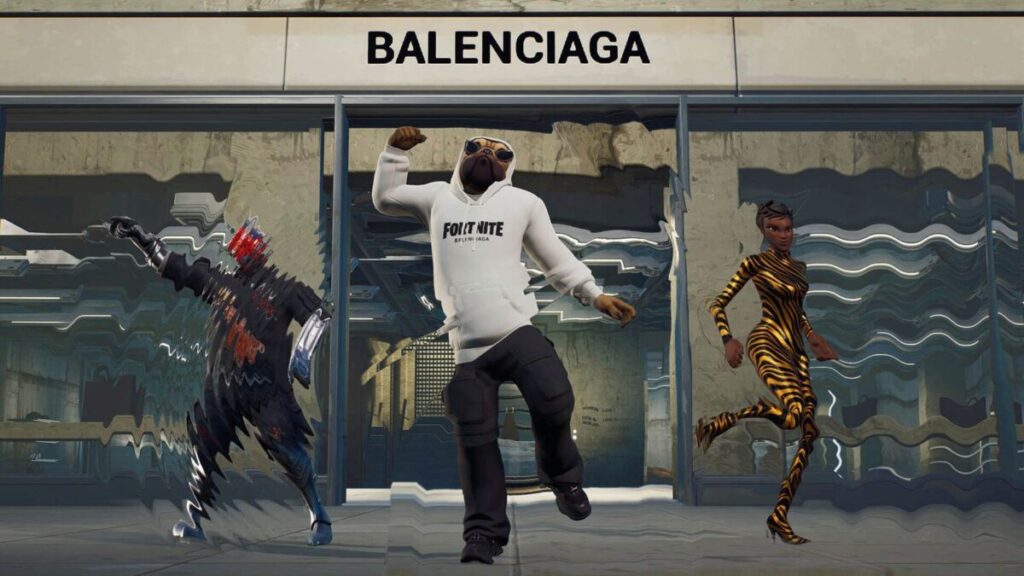 With regard to the creation of sustainable shopping environments, omnichannel models will lead the way, with physical stores providing the all-important socialization element of the shopping experience. The need for such socialization within communities was a particularly important lesson learned from the pandemic. In addition to socialization, consumers crave experiences that they cannot replicate at home. That is not just a characteristic of Millennials or Gen Z, as more sophisticated shoppers also demand an enhanced experience before making a purchase –particularly for luxury brands, where the experience needs to justify the price difference.
The digitalization of business models will continue to evolve. Major retailers, like Nike and Zara, as well as ultra-luxury brands, such as Balenciaga, are pioneering their place in the metaverse. For example, Nike recently acquired RTFKT, a brand that makes metaverse sneakers that can only be used and worn in digital spaces. Conversely, digital-first brands are now recognizing the need to establish physical stores to further their expansion. US eyewear brand Warby Parker began selling directly to consumers through its own e-commerce platform in 2010. More than a decade later, Warby Parker currently has around 145 stores in operation, with its store expansion strategy being one of the key drivers of future growth and profitability. Warby Parker is just one of many examples of digital-first businesses creating omnichannels for themselves in order to succeed.
The current global economy will precipitate a period of conservative spending, and companies are reducing operating costs to protect themselves. Evidence of that can be found in the growing number of technology and service companies that have reduced their workforces by 10% in anticipation of downward spending cycles. With an unstable geopolitical environment, high energy prices, and record-high inflation rates, consumers are likely to continue to reduce their discretionary spending. Therefore, in 2023, retailers will need to find an optimal balance to continue selling products that are wanted and needed, while preparing for evolving future trends.
Artificial intelligence (AI) will be increasingly used to deliver more personalized and relevant messages, communicating value and choice in categories that matter to individual consumers. This understanding of customer needs and the creation of retail experiences will contribute to consumers being better informed and more comfortable with respect to their spending. Retailers will need to continue to adjust their hybrid retail strategy between brick-and-mortar and e-commerce, with customer retention as the primary goal in the short term and building an engaged community that is a great attraction for the brand in the long term. As technology continues to evolve, making it increasingly difficult to separate the virtual from the everyday, there will be many opportunities for innovation in the retail sector through new forms of media, design, and placemaking – all underpinned by sustainability.