ACROSS: Buzzwords such as ESG, CO2 footprint, or decarbonization dominate the industry. That's why there are many providers on the market that promise savings and reductions. What is your USP?
Martin Gruber: It's the combination of our cutting-edge AI-technology, our go-to-market mentality, as well as solid partnerships, collaborations and investor enthusiasm for what we do. Our company was born out of the motivation to make the built environment smarter, greener, and more efficient. BrainBox AI is a trailblazer in this respect because we leverage artificial intelligence for energy optimization technology in building management. We cover various areas: energy cost reduction, emissions reduction, scope 1 and scope 2 reporting of corporate greenhouse gas emissions, insights into maintenance, energy management, and ultimately, access to the carbon credit voluntary market.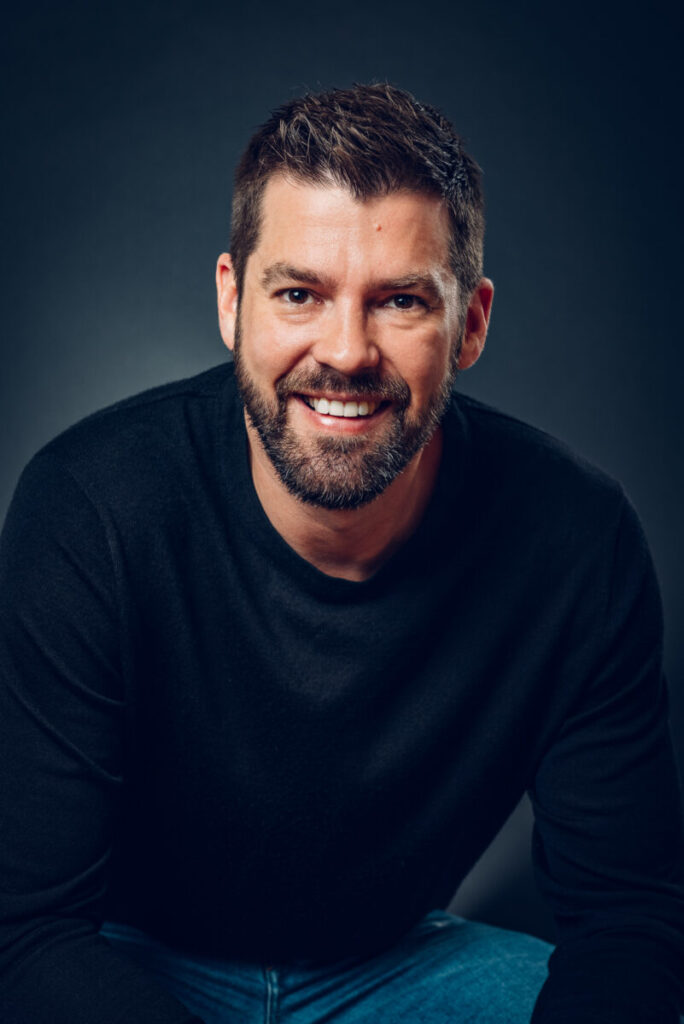 Martin Gruber
Martin Gruber has been responsible for the European business at BrainBox AI for more than two years.
ACROSS: That is a very comprehensive portfolio.
Gruber: Our strength lies in our scalability. Globally, our AI technology is deployed in over 20 countries. Since completing our first acquisition earlier this year, our team has grown to over 170 with our headquarters in Montreal, Canada. The deployment of new algorithms, and problem solving can be done at scale, via the network of our development team, combined with those who are already located in the region. In addition, we work in alliance with many OEM partners and with global industry leaders like ABB and most recently, we announced our collaboration with Trane. Overall, we are proud to see our AI-technology achieve new heights through these relationships, but we know that there is still much more to do.
ACROSS: Why does BrainBox AI focus on retail real estate and retail?
Gruber: Data from the EEA – that is the European Environment Agency – supports the claim that energy consumption and demand to cool buildings is steadily on the rise. The retail sector is one of the most energy-intensive sectors, with high consumption and significant carbon emissions. As inflation and electricity costs remain high, retailers continue to struggle with the day-to-day costs of "doing business". This presents enormous challenges for the sector. To achieve emission reduction, retailers will need to adopt innovative solutions to maximize the operational energy efficiency of their buildings. It is imperative that the retail real estate sector embrace AI-powered solutions, like ours, not only for the impact that can have in energy efficiency and emission reduction optimizing HVAC systems to be energy efficient and reduce carbon emissions. Consumers are looking to retailers more and more to lead the way in the green built environment revolution. This opens the opportunity for retailers to implement measures like ours to show that they are taking action in doing their part to fight against climate change. The combination of these factors increases the positive impact our technology can have.
ACROSS: The target group is therefore shopping centers, including developers and operators, as well as retailers.
Gruber: While developers and operators are not currently in our scope, we have the entire commercial building industry in our sight. Specifically for retailers and shopping centers the issue of reducing internal costs goes far beyond energy efficiency. For example, in the case of food retailers, refrigeration, product safety, and customer comfort are critical when discussing the optimization of their locations. For us, it is crucial that we have an impact beyond energy costs and that we offer clients a holistic solution to their decarbonization and energy efficiency issues that their building management systems currently face.
ACROSS: In more general terms, what savings can a shopping center expect if it chooses your solution?
Gruber: It is important to remember that we conduct a thorough analysis of the property because it is key in order to properly manage client expectations. We view the shopping center/retail sector as a prime market for a solution like ours. In the deployment of our solution at the shopping center level, our technology has achieved a reduction of HVAC energy costs of up to 25% and lowered HVAC related carbon emissions by up to 40%. In addition, it has also increased net operating income (NOI) and asset/equity value due to reductions in the HVAC spend.
ACROSS: What happens after the preliminary examination?
Gruber: Connecting our technology is done with the existing controls within the shopping center or retail location. In the case of shopping malls, it connects through its networked control system or for retail location via the implementation of cloud-connected AI enabled thermostats. Once connected data is extracted and connected to the cloud, which will take a few weeks to gather the data to start learning and developing the neural network. Eventually, the neural network is fully trained and will understand how the building works and environmental factors impacting it. Once it's ready to operate, the AI will manage and optimize the building to save energy, reduce emissions, and elevate occupant comfort, while continuously adapting by gathering more data. At the core, what our technology does with a building's HVAC system is manage it with deep learning AI tech, reproducing what we're doing as humans but in a more efficient and more forward-looking way.
ACROSS: How high is the savings potential in a center?
Gruber: In Europe, we see an average savings of up to 25% in energy costs and up to a 40 percent reduction in CO2 emissions. Our AI-tech also addresses customer comfort while maintaining air quality and temperature, two key elements that are important to the retail experience. Also, our technology optimization of the HVAC system improves the service life of the equipment, up to 50% in many instances. Longer equipment life also means a pivot from fewer scheduled maintenance check-ins to real-time calls to address specific issues. For those retailers that work with external maintenance companies, deployment of our solution brings changes to the nature of their relationship as well. In summary, BrainBox AI customers get Decarbonization-as-a-Service that they can use in conjunction with the building management system to optimize the efficiency of their HVAC system, with the support of artificial intelligence.
ACROSS: In shopping centers, absolute figures are the best sales argument. Can the percentages you mentioned also be converted into amounts?
Gruber: It would be dubious to give exact figures. I can reference specific cases. In the case of one shopping center measuring 215,800 sq ft. of space, we have been able to achieve a reduction of 21% of HVAC equipment electricity usage in five months of our technology operating. This incredibly impactful today with the high costs of energy and its increased demand, our solution can have a significant monetary impact on the monthly bills.
ACROSS: Who is usually your first point of contact before the project starts?
Gruber: In most cases, we reach out to and interact with C-suite members of the team who manage these retail properties. In addition to them we work with the ESG, sustainability directors, as well as facility and property managers, whom we find ultimately define the corporate goals, such as energy savings, and are responsible for ESG reporting.
ACROSS: What does that look like for retailers?
Gruber: Again, we start with the qualification process for each store. Unlike an office building, it is often the case that the layouts of retail locations are closely similar across the board, so we can deploy selected proprietary algorithms quite quickly that can begin learning, modulating, and optimizing the space. That is why the implementation and scaling of our technology is such a smooth and speedy process, which bodes well for the industry and its accessibility to impactful AI-technology like ours. As soon as the building is connected to our solution, our AI-technology goes to work.
ACROSS: That sounds like a quickly scalable scenario.
Gruber: Exactly, scalability is a key pillar that exists at the core of our service. Our solution is quick to install, non-intrusive, and generates savings within three months of install with low to no capital expenditure up-front, making it an easily scalable and ideal technology for any building owner or real estate firm looking to improve its ESG metrics.
ACROSS: When do the savings take effect?
Gruber: Our solution generates savings within three months of deployment. In addition, our solution often gives multisite retailers central visibility of their portfolio for the first time. They can see on a dashboard exactly how the energy consumption in the stores compares, adjust the temperatures, and ensure that everything is working at an optimal level. This clear overview also allows them to react and address major issues from a centralized point. Demonstrating another key value that our solution brings in addition to energy cost savings.
ACROSS: How is your work remunerated?
Gruber: We offer our autonomous AI solution via the Cloud on a Decarbonization-as-a-Service basis charged as a monthly fee. Though our price may vary by building, the return on investment of deploying our AI technology is very attractive, with payback periods measured in months.
---
Case Study Sleep Country
A reference project from the retail sector is Sleep Country from Canada. A chain with over 200 stores. "This was one of the first major customers where we were able to show that we are capable of adding over 200 stores in a very short time," explains Gruber. Sleep Country has installed BrainBox AI's artificial intelligence technology in 214 stores, representing nearly 80% of its total footprint and 1.1 million square feet of retail space across Canada. Read more about this Case Study in our upcoming print magazine ACROSS 4|2023.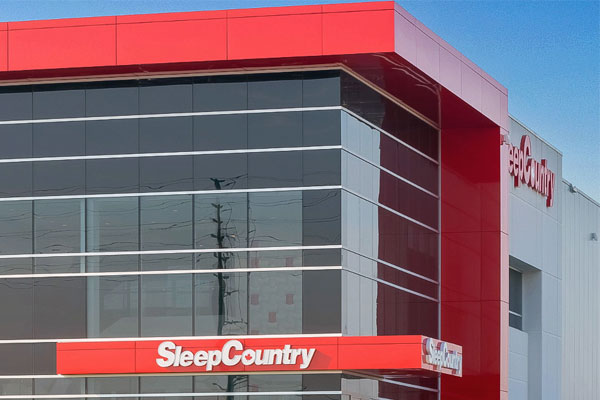 ---
ACROSS: How will your service develop in the future due to the growing importance of topics such as ESG?
Gruber: Technologies like ours offer a much-needed light at the end of the tunnel in the way of automation and deployment. We bring a digitization layer to buildings that was not there before. Our AI-driven technology also offers support for facilities/ maintenance managers and alleviates the undue costs that are associated with inefficient HVAC systems. With this "layer," we bring automation to parts of a retailer's ESG process, reduction of scope 1 & 2 CO2 emissions, and customers gain more insight on the buildings across their portfolio.
ACROSS: Do your services ultimately result in outsourcing facility management?
Gruber: No, in fact it compliments their role. Facility managers can benefit from the autonomous and continuous 24/7 monitoring that our AI-technology provides in the monitoring of the building and its performance. Our energy management solution makes continuous adjustments in real-time, so an HVAC system works smarter and not harder thereby freeing up facilities managers from having to perform regular check-ins and enabling them to take on more value-added tasks.
ACROSS: To what extent does the facility manager need to learn to work with you?
Gruber: He/she do not need any special digitization or AI knowledge. But of course, we train that person in the technology so that they know the specific ins and outs, to ensure that they know how to interpret the information and results displayed on the dashboard.
ACROSS: To what extent does the collected data change your product?
Gruber: Data is a critical component for us. It enables constant learning, improvement and even better processes to increase optimization. With more data we learn more about the building our AI-technology to unlock the processes that can help to make the building more efficient.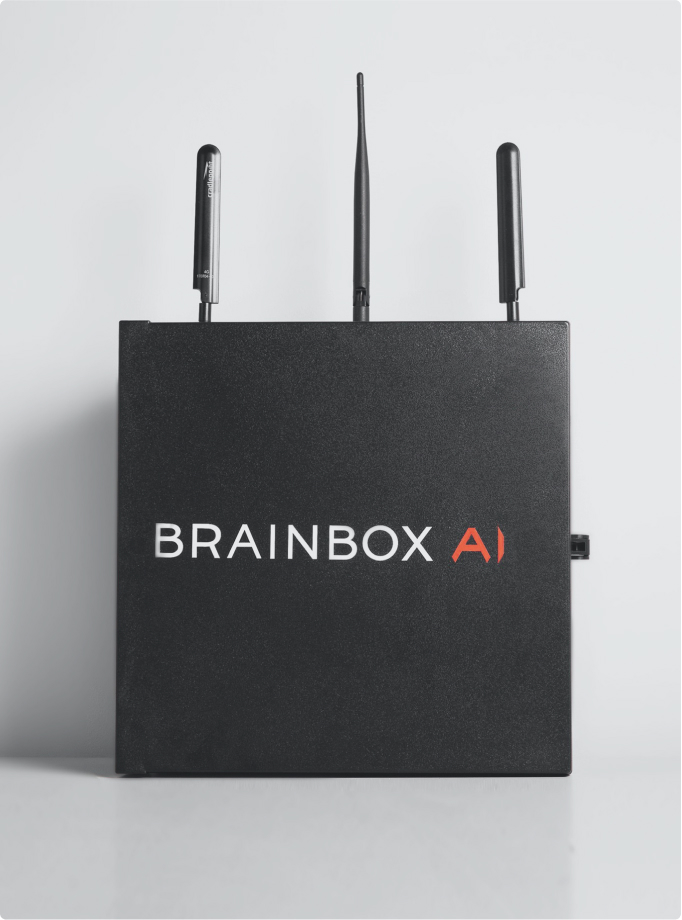 About BrainBox AI
Founded in 2017, BrainBox AI was created to address the dilemma currently facing the built environment, its energy consumption, and its significant contribution to climate change. As innovators of the global energy transition, BrainBox AI's game-changing HVAC technology leverages AI to make buildings smarter, greener, and more efficient. Together with their international partners, BrainBox AI supports real estate clients in various sectors, including office buildings, hotels, commercial retail, grocery stores, airports, etc. Headquartered in Montreal, Canada, a global AI hub, BrainBox AI`s workforce of over 170 employees brings talent from all sectors with the common thread of being in business to heal our planet.