ACROSS: The role of F&B has changed for retail real estate. What does that mean for asset managers?
Ian Hanlon: Shopping centers need to focus on providing a food service offering that "fits" their respective surroundings and meets the expectations and requirements of their guests. Regardless of the concept, asset managers need to be aware of the food service trends that are shaping the industry and that will permeate the shopping center world, such as the trend toward healthy eating, the importance of sustainability, the need to provide an experience, the increased use of technology, and the growing importance of "local heroes" to serve as differentiators from the "mass market".
ACROSS: How does a shopping center determine the right F&B concept?
Hanlon: There is, of course, no "one size fits all" solution. Each asset has a unique set of characteristics that must be considered when developing the strategy, the concept and the target tenants that will bring the concept to life. A city center location requires a different concept than an out-of-town location or a location that requires driving to, and an asset that is daytime or retail/grocery focused is different from a center that is late evening focused, etc. In addition to the characteristics of the shopping center itself, the size of the catchment area and the demographic makeup of the district are very important at the macro level. The analysis of office populations, residential levels and locations, as well as food service competition follows at the micro level.
ACROSS: Could you give us an example?
Hanlon: Let's take the concept of a food hall as an example, as it is very trendy and every landlord and developer seems to be interested in incorporating one into their asset. Food halls are not a golden ticket to success in the restaurant industry, as they require a number of specific variables in order to be feasible. Typically, revenues from food halls with only one primary tenant, in which the operator curates the food service mix itself and subleases kiosk space, are composed of about 70% food and 30% bar sales, with the primary tenant operating the bars and keeping the profit generated from them. Therefore, an evening economy is critical. To ensure that there is all-day and evening business, food halls need large office and residential populations for take-out breakfasts, strong lunch business, post-work drinks, and late dinners and socializing. Larger food halls also require a boost from the tourism market, which is why most food halls are located in city centers. They also typically require architectural accents, usually historical features, which is why there are so few of these types of food halls in shopping centers.
ACROSS: What F&B concepts do you think are the most exciting at the moment?
Hanlon: The area of fast-casual concepts is by far the most exciting, especially at shopping centers. It is still the fastest growing food service category in all European markets. Fast casual is a step above "traditional" fast food in terms of product quality and price point, but it falls below the cost of eating and dwell time length of the casual dining sector. It is typically focused on one product type that is prepared extremely well, such as better-quality burgers, Korean fried chicken, and poke bowls. Many of the best examples in this sector have their roots in street food and food trucks before becoming growth-funded and opening brick-and-mortar restaurants at shopping centers, such as Pizza Pilgrims and Bao in the UK or Pasibus in Poland. What's exciting about concepts like these, particularly in the fast-casual sector, is the entrepreneurial spirit and the love for the product and service – that's what hospitality should really be about.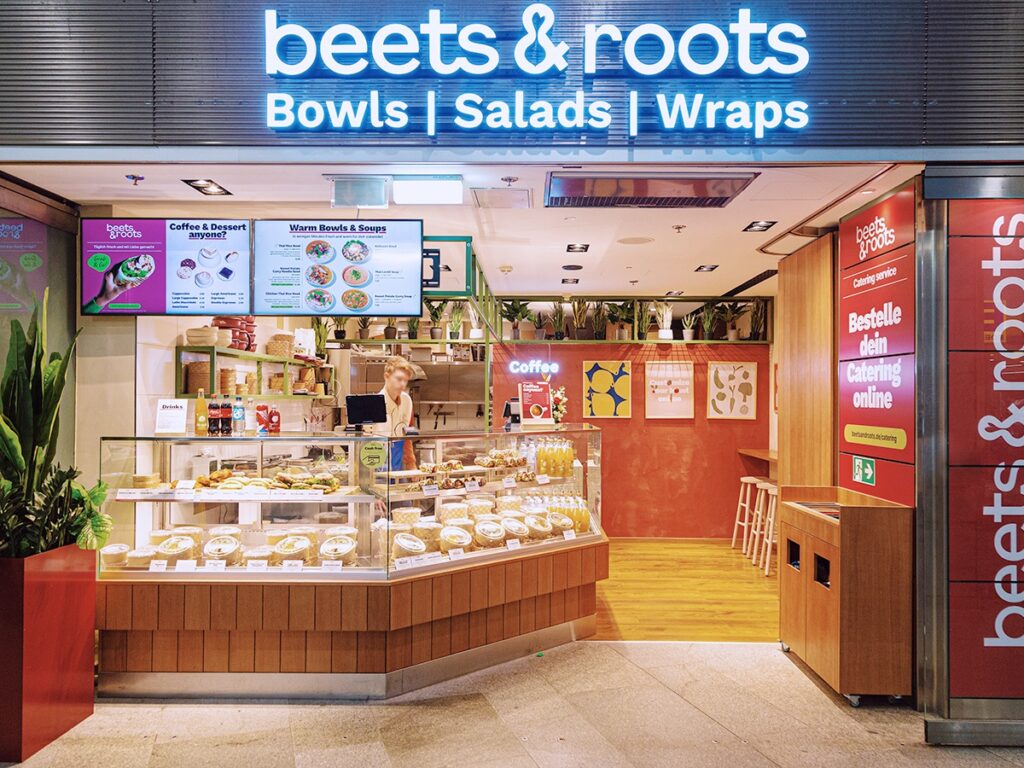 ACROSS: What are some other examples?Hanlon: In terms of specific F&B concepts that are really standing out right now, the steadfast movement toward healthier lifestyles and feeling good about yourself has seen the rise of concepts like Holy Greens and Beets & Roots. Poke concepts are high on the agenda of shopping center leasing teams, and there is a growing pool of quality operators ready to take on units like Island Poke in the U.K., Hawaii Poke in Sweden, and Ma'loa in Germany. Healthy, vegan, and vegetarian food used to be a category often overlooked at shopping centers, but now it is experiencing tremendous growth. INGKA Centres' opening of the first Saluhall Food Hall in 2024 at its Meeting Place in San Fransisco is also a sign of this healthy movement.
ACROSS: What do you think is the biggest challenge in the F&B industry?
Hanlon: Without question, it's the cost of doing business. While most operators have returned to pre-COVID-19 revenue levels, profitability certainly has not. Rising costs across the board, including energy hikes, business rates, ingredient cost increases due to food inflation, higher labor costs and staffing shortages, and COVID-19 debt hangover – it really is a perfect storm of cost challenges. Moreover, we cannot ignore the effect that COVID-19 had on the industry, particularly COVID-19 debt. We currently find ourselves in a situation in which some operators are spending 6% of their annual turnover to service the debt accrued, while making less than a 5% margin as a result of all the other cost increases. It is an unsustainable model, and that is why we are still seeing swathes of F&B closures across Europe. The pandemic culling of mediocre brands, particularly in the broad menu and mid-market sector, should have paved the way for the stronger, more agile, and more relevant brands and concepts to survive, thrive, and grow. However, the combination of legacy debt and current cost pressures is, in some cases, severely impacting the ability to break even, let alone make a profit.
ACROSS: In addition, there is an ongoing labor shortage in Europe.
Hanlon: The perception of the hospitality industry as low-paid and with long, unsociable hours has made it unattractive, especially to the Generation Z labor market. That particular demographic makes up 32% of the world's population, but only 11% of the workforce. Over 40% of Gen Z want jobs with purpose that are linked to the planet or the community. That must be taken into account when it comes to the battle for talent.
ACROSS: How should such challenges be addressed?
Hanlon: It ultimately comes down to improving the bottom-line margin, and there are only two ways to achieve that goal: Raise prices to maintain sales, or cut costs – or both. With consumer spending on eating out squeezed due to their own cost pressures, F&B operators are naturally reluctant to increase sales prices, but it quite simply must be done in order to ensure survival and to create a foothold for growth. Those cost pressures are being felt throughout the entire industry. The most price-sensitive sector, fast food, with its low average spend, was the first to react. McDonald's in the UK, for example, increased the price of its classic single cheeseburger in the summer of 2022 – for the first time in 14 years, from 99p (€1.15) to £1.19 (€1.38), an increase of 20%. Accordingly, the refuel & relax sector, which includes Starbucks, Pret a Manger, and Caffe Nero posted higher coffee prices; then the fast casual sector, which includes some popular dishes made by Nandos, increased by over 20%; then casual dining, featuring brands such as Zizzi and The Real Greek, followed. Consumers have gotten used to paying more, but persistent price increases will be difficult to maintain and justify.
ACROSS: The flip side would be to reduce production costs.
Hanlon: We are finally seeing signs of food inflation slowing down in Europe, but unit cost prices will inevitably still be higher than they were pre-pandemic. There is a distinct trend towards fast casual, an area in which a short menu of one or two key ingredients is executed well to ensure both quality and more efficient waste management. It also requires less labor. We are seeing this fast casual movement at both shopping centers as well as in the makeup of all the new food halls that are trading across Europe.
Regarding waste costs, there is increased collaboration between center management and F&B operators. In 2021, for example, in order to improve upon their zero waste to landfill policy, Westfield Stratford City in London introduced the WasteMaster system at the asset. The anaerobic digestion system creates green energy, diverts tons of food waste produced by the F&B operators away from sewers, and has reduced food waste volumes by 70%. With energy cost savings in mind, we are seeing a trend towards more self-sufficient initiatives. McDonald's, for example, opened its first net-zero restaurant in the UK in 2021, powered by a combination of wind turbines and solar panels for its everyday operation.
In terms of the labor shortage situation across the industry, we are seeing the increased use of technology to replace functions previously carried out by staff members. Digital order screens are now commonplace at the big fast-food chains. It is a trend that has filtered through to the fast casual and ready-to-eat sectors. However, all examples of this trend are all predominantly found at the QSR, high volume, high production, high throughput operators. It has not really engrained itself in casual dining offers, because that sector is more about the guest experience and staff interaction, and less about functionality and convenience. In this scenario, staff retention is critical.
---
Dynamic pricing in the hospitality industry: The Stonegate Group, UK's largest pub group, started charging 20 percent more for a pint of beer during busier times, in order to help to cover increased costs during those times, predominantly increased staffing levels. While dynamic pricing is commonplace in the aviation and hotel industries, as well as with companies such as Airbnb and Uber, this is, perhaps, the first time it has been done in the F&B sector. The response has been mixed, with more negative than positive comments from both competitors and consumers.
---
ACROSS: Looking beyond the current market challenges, what matters most to consumers?
Hanlon: Value and quality – those are the two key drivers that have been fed back to us from numerous guest surveys that we have been involved in around Europe, from F&B at shopping centers to the high street, at retail parks, and in the office market. As both value and quality mean different things to different people, and even different things to the same individual depending on the purpose of the meal occasion, it is difficult to define. At one end of the scale, McDonald's, KFC, Subway, etc., provide value and quality through convenience, price, product, and service. It is functional and predictable. At the other end of the scale, value and quality may be driven by the experience itself and the intangibles.
ACROSS: What trends are consumer-driven?
Hanlon: In recent years, consumers have become more focused on health and sustainability. The rise of entirely plant-based menus among F&B tenants can be seen in concepts such as Flower Burger, Neat Burger, and Odd Burger, whose unit numbers are steadily increasing in their respective territories, with fast-food giants also getting in on the action with McPlant and Vegan Royale. As previously mentioned, the rise of poke chains across Europe that focus on healthy bowls and salads is due to the appetite of consumers looking for "clean" food alternatives. Another big issue is sustainability and the F&B industry. Food service and the food industries account for 30% of the world's total energy consumption and about 22% of total greenhouse gas emissions. The days when cheap, single-use plastic packaging was the preferred choice for food service operators are long gone. Germany has made reusable packaging mandatory, and France forbids food from being sent to landfills. In terms of the consumer, studies have shown that 85% of consumers have become "greener" with respect to their purchasing habits in recent years.
ACROSS: Furthermore, consumers have come to appreciate local restaurants that offer regional products more than ever since COVID-19.
Hanlon: COVID-19 made local gastronomy the new normal, and consumers discovered the great operators and local heroes that were right at their doorsteps. As a result, when diners returned to towns and cities, they wanted more choice and variety, as well as local and authentic offerings. This is not a new phenomenon, however, and there are many great examples of how national brands can coexist and benefit from incorporating offerings from local heroes in shopping center environments. One of the most successful examples is Trinity Kitchen in Leeds, UK, which has just celebrated its 10th birthday and has really broken the mold in terms of F&B offerings at shopping centers. Covering an area of 2,000 square meters, the former upper floor of a pharmacy was transformed into an "urban" food court that combined seven permanent kiosk tenants with five "pop-up" street food concepts. The permanent kiosks had leases of 10 to 15 years and generated an annual rent, but the "pop-up" tenants rotated every eight weeks to keep the overall food offering fresh, which resulted in many patrons coming back to see what was new or if their favorite operator was back. The "pop-up" tenants were sourced from the street food scene, were predominantly independently owned, and had never worked in a shopping center environment before. Instead of paying rent, the street food operators paid a fixed percentage of their sales, which contributed to the clearing and cleaning of the 500-seat shared space. Trinity Kitchen won numerous awards for its innovative approach of combining national operators with independent offers.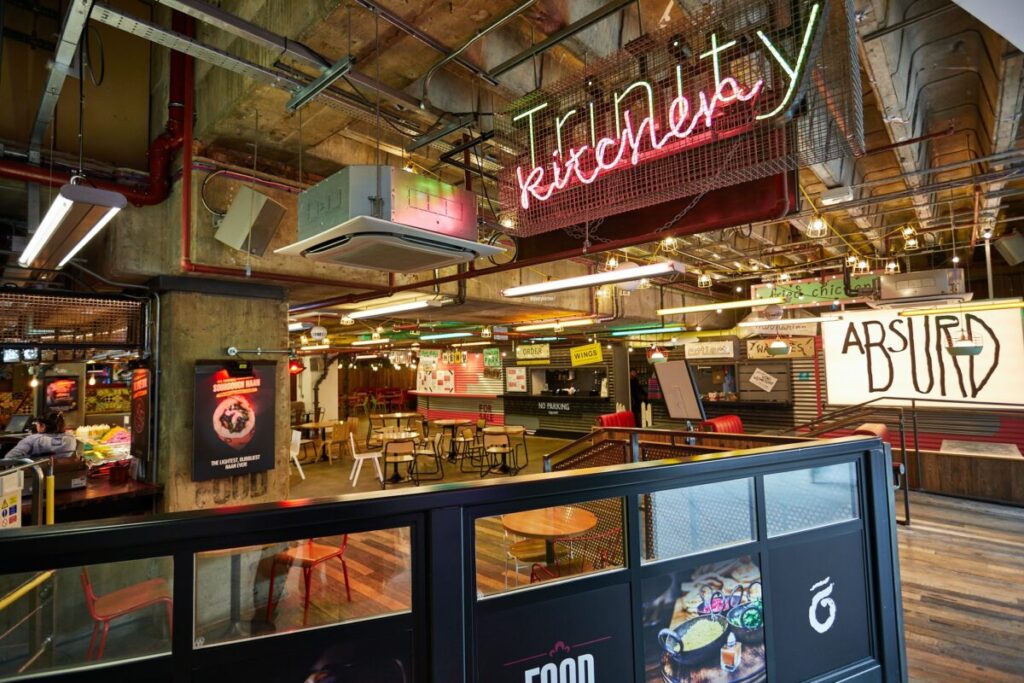 ACROSS: How has technology impacted F&B concepts, and how has it helped overcome challenges?
Hanlon: As discussed earlier, technology has made its biggest impact on the fast-food sector of the industry. Technology assists in speeding up processes, methods, and service. Therefore, it has quickly progressed into more areas of the market. As stated before, digital screen ordering or QR codes on table tops can help reduce cost. We have also seen evidence that there is a slight increase in the average spend when guests use digital ordering as there is no queuing, and the numerous "upsell" prompts on the screen drive incremental spend. Technology is great in F&B environments, where time and convenience are key for the guest, but less so in a front-of-house setting, where the personal touch of staff is required. We've all seen the robotic waiters at some QSR units, which are great as they deliver food to tables, but if you add steps, outside seating areas, or other obstacles, they're just a bit of a gimmick. The same is true for the robotic arms shaking cocktails in Vegas – they are fun for a one-off experience, but they will never replace the human interaction that hospitality is all about.
ACROSS: What is the value for the back-of-house kitchen areas?
Hanlon: Forthe areas the guests do not see, technology has certainly improved efficiency in areas such as production and waste management and heat recovery. Technology that can undertake time consuming, repetitive production methods are an obvious win. In an ever-shrinking labor pool, particularly for kitchen staff, technology is picking up the slack. More energy-efficient equipment has an obvious impact on reducing costs, as does the technology used in the creation of more energy self-sufficient units.
ACROSS: How is data being used in F&B, in daily decision making, and in strategic decisions?

Hanlon: Data is important now and will only become more relevant in the future as F&B tenants look to become as nimble as adaptive as possible in an ever-competitive market. Data is a huge asset for F&B operators in terms of decision making. Data allows operators to curate menus that maximize appeal, profitability, and guest satisfaction. Analysis of guest demographics, preferences, and buying behaviors can provide valuable insight when it comes to creating targeted and personalized marketing campaigns for a user base. Furthermore, data can help to shape the staffing levels and rotas required to meet peak trading times and minimize wasted labor during low periods.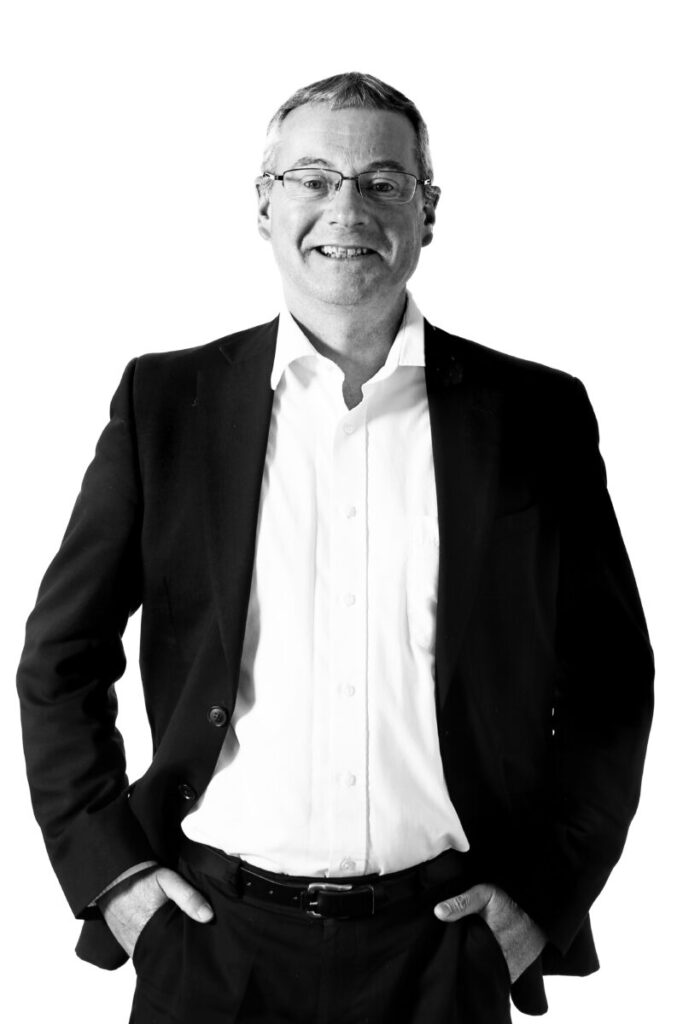 Ian Hanlon
Ian Hanlon specializes in retail food service development, and his forte lies in the shopping center food service arena. He is the Director of Coverpoint, a dedicated food service consultancy team that has worked in every international market over the past 25 years. Among a host of other issues, sustainability has become an important part of their consulting work. Coverpoint recently published its annual report, "Sustainability in Food Service – for a Better Tomorrow", to shed light on the issue.