By Herman Kok
Key determining changes of shopping locations are: The role and position of retail in marketplaces are changing, marketplaces become more mixed-use, and they shift from places of consumption to people places where consumption is among other motives for people to visit. All these have significant conceptual repercussions for places. And the increased focus on redevelopment and repurposing of existing locations requires a high degree of collaboration between owners, users, and public authorities like municipalities.
Fast-growing online and other channels resulted in retail losing part of its 'transaction' function, as people no longer have to visit stores to buy products. The role of stores is changing rapidly from a transactional place to a place of engagement. Those retail formats which are successful in providing at least one of the 4 E's, but preferably more, are in a good position:
Experience: attractive stores to visit
Emotion: stores that connect people to brands
Exploring: browsing and discovering new things
Expertise: product knowledge and trust
It doesn't matter whether products are bought in-store or online for many brands, as long as the stores play a role in the customer journey and strengthens the relationship between the brand and the people. This implies a strong focus on the quality of individual stores and the digitalization and full integration of these stores in the overall sales operation. For many retailers, this implies better but fewer stores. For owners of marketplaces, this means thinking about retail real estate as a service. It is essential to have a good understanding of which retailers and brands are well-positioned. Also, each unit is to be assessed continuously to determine whether the unit is suitable to fulfill the store criteria of retailers.
Like historic marketplaces, these shopping places become people's places where shopping is just one reason why these places are being visited. Additionally, as the office as a node for work became less central thanks to technological innovation and accelerated after Covid, center areas play an increasing role as a workplace. Centers are evolving into mixed-use places, including shopping, gastronomy, services, education, health facilities, and co-work facilities. And these locations also function as places to live and places to work. In conceptual terms, they are in many respects similar to how cities were configured in the past.
Becoming people's places
However, the key issue is that most investors and asset managers consider mixed-use a set of functional silos, while optimized mix-use is about synergy and connections. The mixed-use concept needs substantial elaboration in terms of design and investment strategy. Questions that still need many answers are how to maximize synergy and minimize the nuisance of functions being in each other way. Marketplace research is not only about retail and consumption anymore, but it is also about how to optimize the function mix to generate people's places. General and location-specific research is about how to combine different functions. What works in one location does not necessarily work in another location.
With retail becoming more experience and content-based and locations becoming less like places to buy, marketplaces are becoming people's places. Thanks to increased mobility and the internet, consumers can purchase goods via different channels and locations. The story behind a place and its identity is becoming more critical as a reason for people to visit a place. The authenticity of a place, the feeling that it is their place, that the place is relevant to them, are key drivers for people to visit a place.
This is a significant shift in thinking. Marketplaces are becoming people's places that require locations to engage with people and communities. As mentioned earlier, communities rather than catchments are the entity on which the focus is.
But what is the community? Who are these people? What are their preferences and needs? This goes beyond the typical analysis of demographics, age composition, and spending power patterns. To understand a community, a view of people's lifestyles is essential. Base dimensions are fast versus gradual driven and tasks versus human-driven. Are people innovating trend-setting, or do people tend to follow? Is there a strong individualistic trend in the community, or are people in the community more group-oriented? Around this base, a set of lifestyle typologies can be built around the following themes as vibrant, trendy orange, contemporary yellow, cozy lime, quiet green, considered acqua, stylish blue, and entrepreneurial purple. These themes partly correlate with spending power, but also indicate needs and preferences. The distribution of lifestyle typologies across neighborhoods and communities helps shape concepts such as identity and authenticity for specific locations. The story of a marketplace has to connect to the community, as the place has to be relevant for the people. It is not surprising that a marketplace oriented toward yellow, lime, and green typologies will appear very different from a place focused on, for instance, red and orange typologies.
It will also facilitate the discussion on what range of retailers and gastronomy operators connect with the community and will add value to the marketplace. Most of the retail brands will have a primary focus on two or three lifestyle groups.
Understanding who are the visitors to the marketplace and the lifestyle of people living in the community also helps to find out whether a marketplace reached its optimal penetration in the community. And it also helps to make choices. As a marketplace, one wants to serve as many people as possible, but the right positioning is also about making choices.
Collaboration is needed
Creating and maintaining viable marketplaces involves a high degree of collaboration between the owners, the users, and the municipality, the so-called golden triangle, especially where it involves transforming and repurposing existing locations. It requires good communication with the community and other stakeholders. Understanding each other's needs, preferences, and considerations is essential for all the stakeholders involved. But in most cases, this has to be created during the process. Research findings and insights can play an important role in facilitating transparency in the discussion and building a consistent vision supported by all stakeholders, which can lead to mutual understanding and trust. Lifestyle analyses of the community will help to tailor the ambitions of the stakeholders involved to come to a relevant and realistic concept.
The role of research related to marketplaces is widening rapidly. The scope of research activities is expanding to support the creation of connected mixed-use places. Research is evolving from data-driven catchment analyses to include community insights focused on lifestyles, preferences, and needs. Fact and insight-based research can facilitate transparency in the discussions between various stakeholders collaborating on creating marketplaces. Shopping locations and marketplaces have been exciting objects for market researchers and will continue to be so in the future.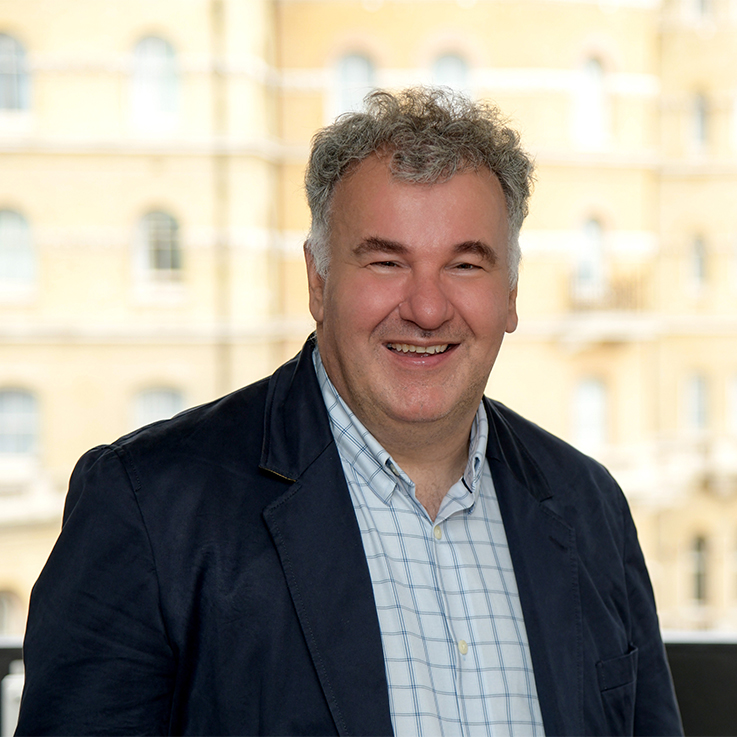 Herman Kok
Herman Kok is Director at Kern.