Dear Reader,
We are pleased to present our latest online special – a special one focused on marketing trends and outstanding marketing results.
We are very proud to present the winners of this year's ECSP Solal Awards. Most of the awarded marketing campaigns took place during the worst phase of the pandemic –
a time that has been much more challenging than any of us can remember with fundamental changes to our businesses and among our customers. Thus, they are the evidence of huge resilience in our sector, with retail and leisure destinations managing to maintain morale and striving continuously to conserve a positive communication with their audiences despite all the emotional and financial pressures of the pandemic.
Especially today, where there are so many challenges simultaneously, the Solal Awards winners show the strength of our industry. Not only did the award winners, but also the companies which submitted projects show through their work that even coal turns to into a diamond under pressure and that changes can be made especially during such challenging times. What a better example can we wish for when looking at the current situation.
One of the highly recommended projects of this year's awards in the category "Grand Opening & Refurbishment" is Nikolsky Center in Kharkiv, Ukraine, which had been attacked by missiles on March 9th. Dmytro Bushmakin, Chief Marketing Officer of Budhouse group, wrote in his application for the Solal Awards that the mall was among the best in Ukraine in many respects in terms of attendance, vacancy, turnover, concept etc. After the missile attack on the mall he and his team tried to repair everything that had been damaged as soon as possible. In June they opened one underground floor. A little later they created a "cinema" in the parking lot (-2nd floor) to arrange film screenings for hundreds of people, who had come looking for a distraction. The four top floors have also been opened again in October. "For the remaining people in Kharkiv, our mall is a reminder of the life that existed before the war", stated Dmytro Bushmakin. "At the moment, we have an attendance even higher than what we had expected." This is by far one of the greatest learnings we could have. Our hopes and thoughts are with the people in Kharkov and Ukraine, united we believe in a free and strong Europe!
We hope you enjoy reading about all the great marketing projects mentioned in this Online Special.
Yours sincerely,
Reinhard Winiwarter
Publisher of ACROSS Magazine
---
Sorry, the free-reading period is over. However, feel free to subscribe to ACROSS instead. Click here for more information about our subscription models.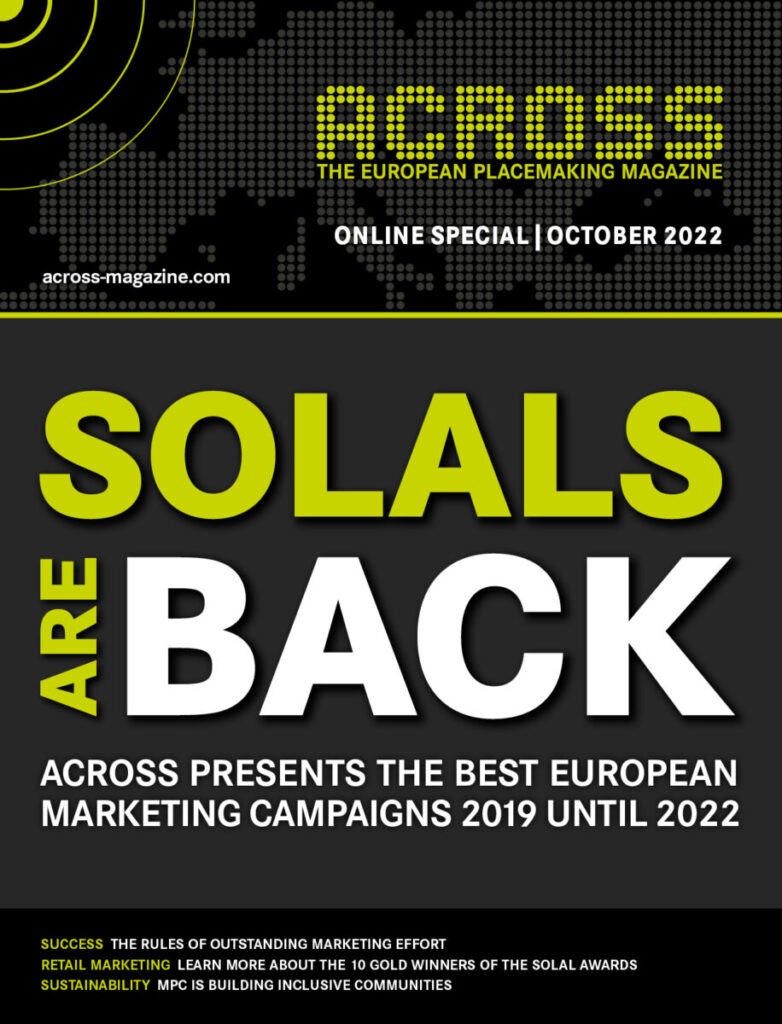 ---
Top-quality industry information is very important, especially in challenging times. Therefore, ACROSS will further expand its reporting, particularly in the online sector. You will find our publication dates for 2022 here. Benefit from our strong presence to further improve the positioning of your company.