Last year, ALEXA hosted the Brands For You trade show for the first time, offering digital Direct Brands the opportunity to present themselves offline to their target groups in a prominent store space at ALEXA. The trade fair was a success and received positive feedback from both brands and visitors.
Now the second edition starts. For four weeks, 12 brands will be able to present their products in the ALEXA shopping center and try their hand at stationary retail. A prominent store space in a top location on the first floor of ALEXA will be made available for the showroom in which the brands will present themselves. The interior design deliberately strays away from a classic store design: Berlin-based tape artists were commissioned for the artistic design, giving the interior a trendy, surprising look. An art installation by Berlin artists on the theme of sustainability will be another eye-catcher in the space, while seating arrangements invite visitors to relax. Thus, the young target group of ALEXA is offered an exciting and relaxing shopping experience at the same time.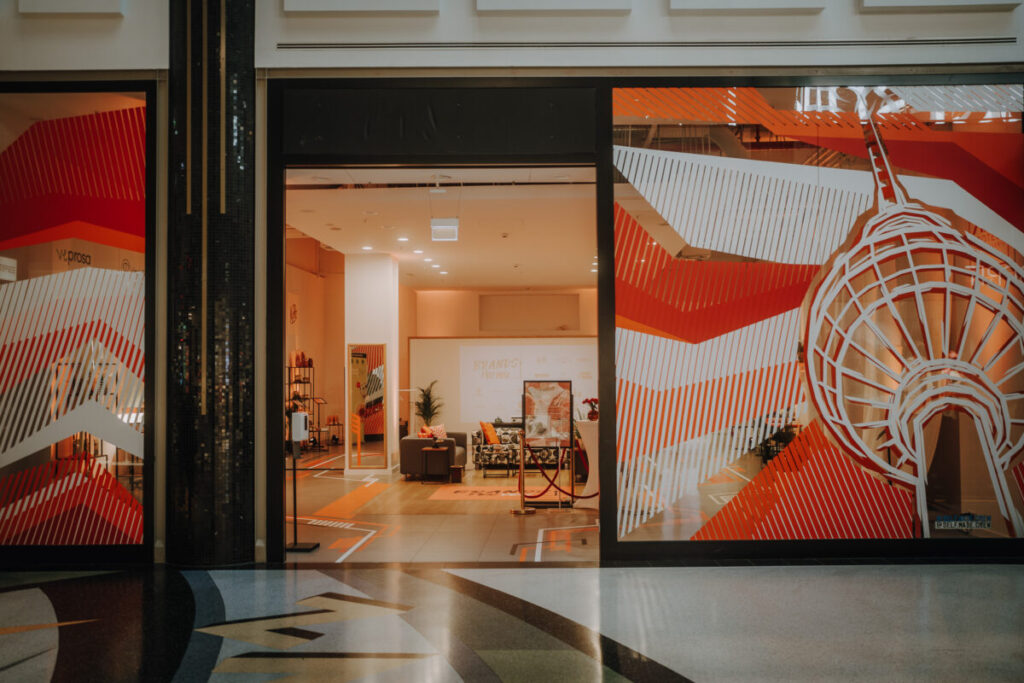 Food and sustainability – a shopping experience for all the senses
This year's presenting companies come from areas including food and sustainability – a focus close to ALEXA's heart. The Direct Brands offer exciting innovative products ranging from vegan wine gums and sustainable, regional pasta to powdered oat milk for less packaging waste and a smartGarden with herbs for the home; from minimalist natural cosmetics to acupressure mats and solar energy solutions. For the customers to be able to experience the brands with all their senses, tasting stations and cosmetic workshops are planned.
"Since ALEXA has opened, we have always taken unconventional approaches to support newcomers and inspire our trend-conscious visitors with surprising promotions," says ALEXA center manager Oliver Hanna. "In the retail competition First Store by ALEXA, we give young people the chance to develop and present new business concepts and to try them out under real market conditions without any risk.
At Brands For You, existing D2C brands have the opportunity to present their products offline to a high-profile target group with minimal investment: the trend-conscious, interested young visitors of ALEXA. At the same time, we offer our customers the opportunity to discover small brands that they might never have come across by chance on the Internet. The artistically designed showroom invites you to look around and talk to people casually, whilst trying out the products directly. And last but not least, we establish contacts with exciting brands with whom ALEXA may be able to collaborate in the future."