Klaus Striebich (Moderator; RaRE Advise) and Reinhard Winiwarter (Managing Partner ACROSS Magazine) welcome a top-class panel including the participation of: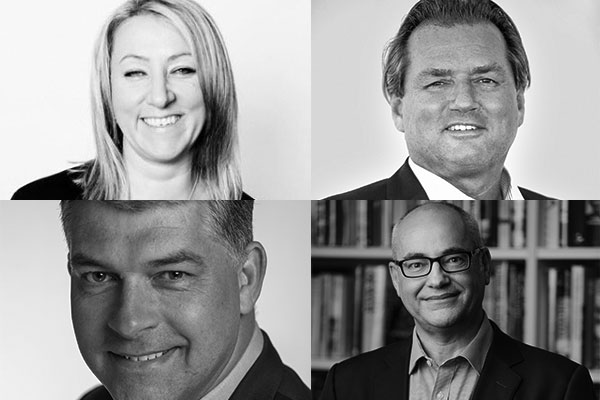 Alexandra von der Grün, Vice President Retail Expansion, Planning & Store Development Europe Adidas
Thomas Reichenauer, Co-Founder and MD of ROS Retail Outlet Shopping
Otto Ambagtsheer, CEO Via Outlets
Ken Gunn, Founder Ken Gunn Consulting
At the beginning of the discussion, Ken Gunn presented some key facts about the outlet business in Europe:
the outlet center format was launched in Europe approx. 40 years ago
there are currently approx. 200 outlet centers in Europe
the turnover of these European outlets amounts to roughly 19 billion euros
the outlet center format emerged from the corona crisis in excellent shape;
Sales are expected to increase by about 1.5 billion euros by the end of 2024
the outlet scene is a very lively industry: it comprises about 15,000 stores and 4,000 brands
(click picture to enlarge)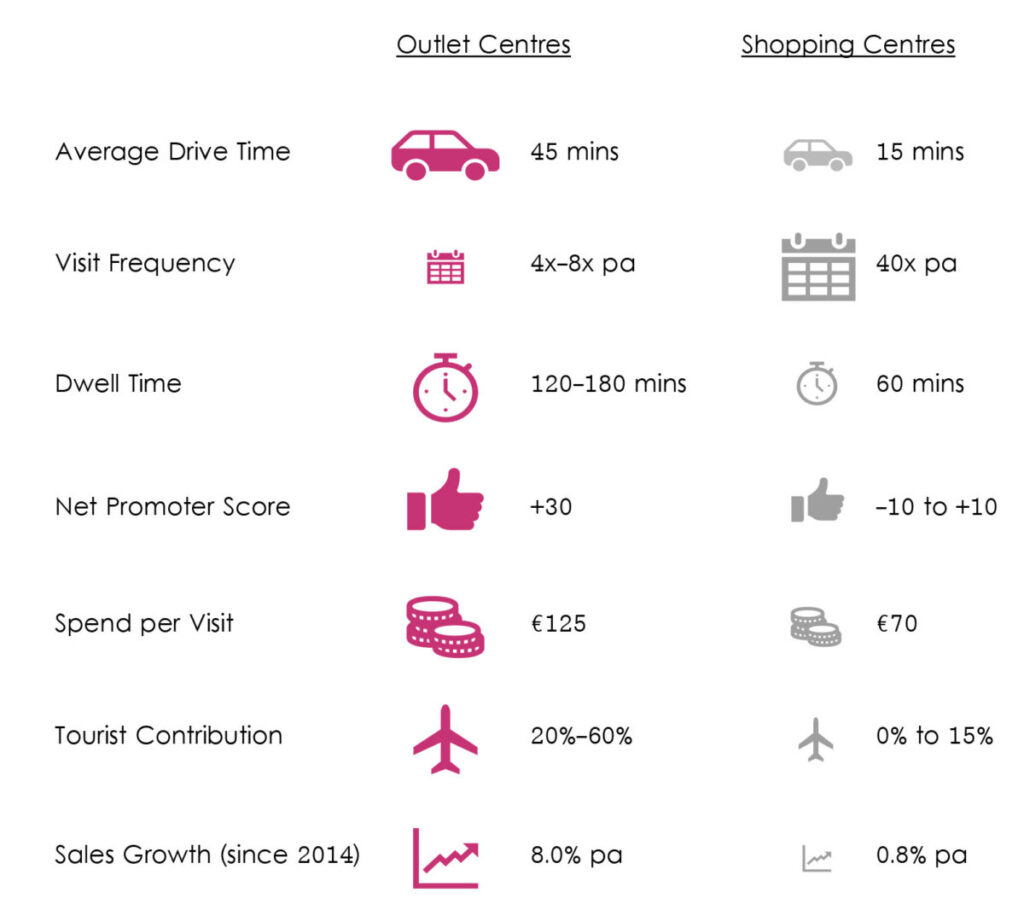 Key facts Outlet
The origin of the outlet industry was "stock clearing" Is that still the case?
Alexandra von der Grün says: "Yes – that is still the case. This is an essential basic function of outlets. However, outlets have now become the first touchpoint for consumers regarding specific brands. Another major development is that we view consumers differently today. We don't talk about consumers in the outlet business; we talk about guests who are served and given experiences. We, the outlet industry, act as a gateway to a colorful, attractive brand world."
Thomas Reichenauer considers the following factors as crucial. Outlets were and always are facing the challenge of positioning themselves as "attractive destinations." Visitors/guests need a good reason to come to an outlet outside the city and accept traveling this long distance. The respective developer/operator and the brands must develop this destination jointly.
The most crucial point is close cooperation with the brands – this is the essential DNA of the outlet business. It involves a permanent exchange of information, data, and KPIs, as well as developing and implementing common goals.
According to Reichenauer, another critical component for success is that management and decidedly proactive investors implement key trends early. For example, ESG topics such as LED lighting were already implemented early in the outlet sector.
For Otto Ambagtsheer, another critical development is that the outlet used to be about "price & offer". Now we are talking primarily about placemaking and creating all-day customer experiences. The outlet business is the second fastest-growing retail channel, right behind the online sector.
When he was asked about the reasons why consumers visit outlets, Ken Gunn said, "It's all about the central concept of "value." It's not just about price. It's about creating that certain "extra." It's about creating places people want to visit for a long time, feel comfortable, and shop while they're there. People today have the freedom to choose where they buy, and they also have the freedom to choose what they spend their free time doing. Especially in the outlet sector, you see good examples of mixed-use that combine outlet/brand shopping and leisure activities very well. A good outlet wants to make people look good, feel good, and act good."
Focusing on qualitative growth
On the subject of outlet industry growth, everyone agrees that it is not so much about opening new centers. Of course, one or two locations in the pipeline make sense. However, according to Thomas Reichenauer, referring to "new developments," the challenges in terms of permits, dedications, construction costs, and convincing brands to come to a new location are very significant. More important, however, is qualitative growth in all areas. For example, they are improving the branch mix, enhancing services, and creating additional attractions.
Thomas Reichenauer names three strategies for the expansion of the outlet sector:
Make big even bigger at existing successful locations
Takeover of undermanaged outlet centers
…and a possible new approach: taking over undermanaged shopping centers to turn them into outlet locations
Reichenauer sees people management as a critical driver for growth, in the form of training programs, leadership programs, etc., in close cooperation with brands – always intending to meet customers' high expectations.
Are outlets role models for the entire industry?
Ambagtsheer and Reichenauer name the main differences between the full-price business and the outlet business:
The outlet channel is more of a win-win model when risks are shared
The outlet business uses retail KPIs; far more frequently than real estate KPIs
Big differences in the entire lease structure
Brand partnerships in the outlet sector are genuine partnerships; for example, when it comes to sharing data
The entire management process in the outlet business is far more costly, complex, and personnel-intensive than in the full-price sector.
At the end of the discussion, the question was raised as to why the mall business needs to follow the successful concepts of the outlet sector. To say it more clearly: "Dear shopping center people, pull yourselves together a little and use the successful concepts of the outlet sector."
Watch the entire outlet talk right here: