ACROSS: YOU HAVE BEEN LIVING AND WORKING IN KOSOVO FOR SEVERAL YEARS. HOW WOULD YOU SUMMARIZE YOUR EXPERIENCE SO FAR?
MAURO ABRUZZESE: I have been working in the Balkans since 2018. During that time, the market has changed completely. The pace of development has been incredible and is not comparable to any other European market. Most markets in Europe are saturated, but the Balkan countries are not. When I refer to the Balkan countries, I mean Kosovo, where my company is based, as well as Albania, North Macedonia, Bosnia and Herzegovina, and Serbia. The Balkan market, in general, is experiencing a historical period of great development, even though every country has different characteristics and is in a various stage of development.
ACROSS: WHAT IS THE MOST SIGNIFICANT CHANGE THAT YOU HAVE EXPERIENCED?
ABRUZZESE: The most significant change is that people – and by that, I mean consumers and people in the shopping center industry – have changed their mindset over the past five years. First of all, however, you have to acknowledge that the industry works differently here compared to Western European countries. In the Balkans, you have different kinds of investors. A lot of private people invest in the shopping center industry here. There are hardly any institutional investors, real estate funds, or private equity funds. In Western Europe, there are investment companies, development companies, and specialized companies that lease and manage assets. There are no such processes here. Until now, the market has been dominated by private investors and private entrepreneurs. Furthermore, there are no associations. Since I am active with the Italian Association of Shopping Center Managers, we are starting to develop something similar here. In addition, the local retail sector works differently. Franchise systems often dominate it. Ninety percent of retailers open in franchising, but not directly. In recent years, in particular, people have understood that in order to be competitive, they had to change and follow a different investment strategy. Many companies, including mine, hired people from well-developed European markets to learn from their experience and adapt successful strategies.
ACROSS: IS IT CORRECT TO REFER TO THE WESTERN BALKANS AS A REGION?
ABRUZZESE: While we are talking about a large region, we are speaking about small countries as well. Albania has fewer than three million inhabitants, and Kosovo has fewer than two million. It is not very easy to define the Balkan customer. Although the market is small, an eye must be kept on the differences. For example, Italian retail concepts and Italian brands work very well in Albania. Albania is geographically very close to Italy, and so is the people's mentality and style. There are also a lot of Italian tourists in the country. A well-known example is the Italian supermarket brand Conad, which is very present in Albania. At the same time, consumers in Kosovo prefer a more Northern European style.
ACROSS: CAN YOU GIVE US A SPECIFIC EXAMPLE OF A UNIQUE TRAIT THAT DETERMINES CONSUMPTION IN YOUR REGION?
ABRUZZESE: There is, for example, the phenomenon of the diaspora. It is present in Albania and North Macedonia, but it is most visible in Kosovo. About 600,000 Kosovars live outside of Kosovo. They return to their homeland at least once a year for longer periods of time. Their visits stimulate the local economy for a few months each year. You can see many of them frequenting restaurants and shopping streets in the largest cities: Prizren, Pristina, and Peja. This phenomenon is significant for the economy and vital if you plan to open a retail location here. In addition to spending, many people previously lived abroad, and then returned to open businesses. Diaspora-Kosovars mainly drive the retail industry in Kosovo. More Northern European brands are present in the market as well as Turkish brands, since there are Turkish communities that have led to the development of various retail chains in Kosovo.
ACROSS: HOW IMPORTANT IS CROSS-BORDER CONSUMPTION?
ABRUZZESE: The countries are very close to each other. I explained that the consumer pref erences in Albania and Kosovo differ, but, at the same time, consumers go to the other markets a lot. In some regions, it is easier to go to a neighboring country to shop. So, the markets are different and local on the one hand, but very fluid on the other. When it comes to brand structure, in particular, you must differentiate. That is a challenge for international companies that want to operate in the Balkan region. It is crucial to know the respective country's mentality. While the locals need international experience to grow, multinational companies need local experience to successfully enter the market. Sonae Sierra, for example, did a great job hiring and engaging with local market experts when they planned and proceeded with their opening in Pristina.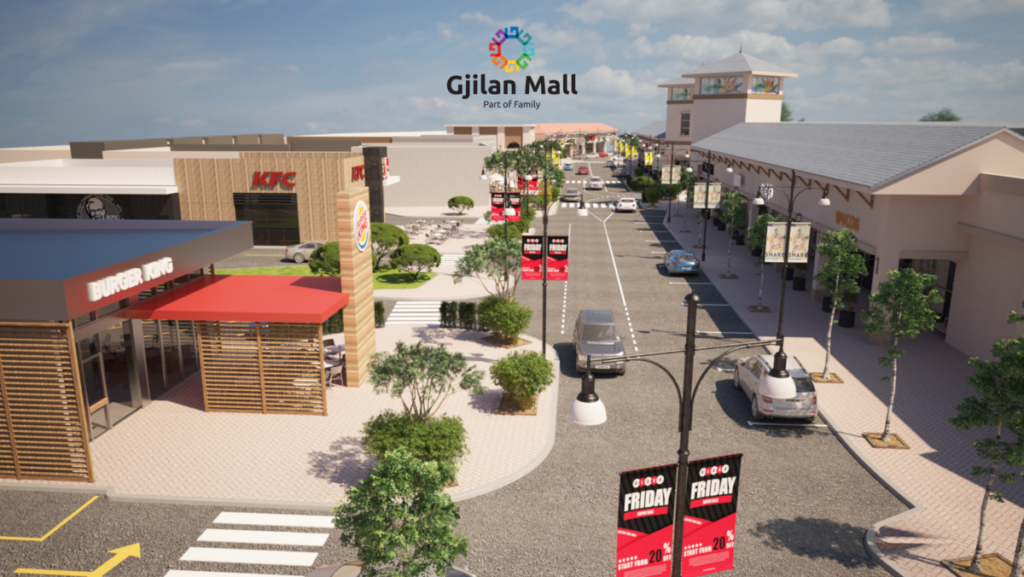 ACROSS: WHAT DO CONSUMERS WANT, IN PARTICULAR?
ABRUZZESE: In Western Europe, the market is more consolidated. Consumers have good knowledge of the offer and the brands. For a long time, shopping centers have had to offer more than just shopping; it is all about the experience. In the Balkans, things are developing in that direction, but still, the societies are different. Take Kosovo, for example: 10% of the population is rich; the people have very high incomes and are inclined to travel and shop abroad. The rest of the population used to have a low per capita income, which is now gradually growing – they are becoming the middle class: That group is most attracted by the retail industry, shopping centers, and leisure, which are all areas in which they can find more and more interesting commercial, restaurant, and leisure proposals.
ACROSS: SO, WHAT ARE SOME EXAMPLES OF PROMISING REGIONAL PROJECTS?
ABRUZZESE: Our company, OCM International, developed the first and largest commercial complex in the Balkans, The Village. The Village is a multi-purpose shopping complex in Ferizaj, Kosovo's second-largest metropolitan area. There are more than 80 shops, one hypermarket, a discount store, two electronics chains, 25 different catering businesses, services, personal goods, textiles, and household items, as well as a 4-star hotel. This project is extremely focused on leisure and food offers. It is designed as an outdoor complex. The concept is a retail village with a big food court in its center. People want to and should spend a lot of time there; that is different from other European countries, in which people tend to go for a quick snack. People in Kosovo are very family oriented, and the families a rather big. They spend their time together at these centers. Therefore, the locations must reflect that; you need family zones and activities for all ages. In my experience, focusing on children and food is the most important task for project developers. Another project is Gjilan Mall. That will be an innovative shopping complex that keeps the retail vocation in mind, which is fundamental when it comes to a successful commercial structure. Within an architectural concept that reflects the style and design of traditional Italian outlets, the tenant mix will have a valid and captivating retail offer, with a rich selection of catering activities as well as a mega playground equipped with all the entertainment and services needed for families.
ACROSS: HOW HAS CONSUMER DEMAND DEVELOPED?
ABRUZZESE: A few years ago, people could only afford basic shopping, but then they were able to shop and drink coffee. The next step was shopping, drinks, and activities for kids. Some of them are also able to add extras, like trips to the cinema, to the mix. That is the development and approach developers should follow. It is the perfect time to develop big shopping center concepts, such as Pristina Mall and Eastgate Mall in Skopje, North Macedonia, for countries like Macedonia, Albania, and Kosovo. The communities are ready for such developments, and they have asked for them. The development is comparable to that of Western Europe 20 years ago, but the pace of the development is entirely different.
ACROSS: SO FAR, THE BIG PROJECTS HAVE SEEMED TO FOCUS ON THE CAPITAL CITIES.
ABRUZZESE: Of course, there are still significant differences between the big cities and the countryside. In Albania, everything is very focused on Tirana. The purchasing power here is high, and the wealthier rural population comes here on weekends and buys brands like Armani, Versace, or other luxury brands. Therefore, international brands are all looking at Tirana. In smaller towns, we need a different brand mix. There, too, the development is clearly recognizable. For example, my company is very active in smaller cities. Of course, specific catchment areas are required, mainly because the country is so small. Development and rising wages are not concentrated in the capital. However, what I clearly see within the placemaking industry is stronger competition. It was easier for developers a few years ago, because there was hardly any offer. Today, we all must try much harder to remain relevant players, and the pressure on us will continue to increase. In Kosovo, there is an important concentration on Pristina, the capital, but on other important cities, such as Ferizaj, Gjakova, Peja, and Prizren as well.
ACROSS: HAVE YOU SEEN ANY OTHER TRENDS FROM WESTERN EUROPE IN SEE?
ABRUZZESE: All big industry trends are visible – not in every country yet, but at least they are being considered. Fewer can be found in North Macedonia and Albania, but mixed-use has become a big topic in Kosovo. The biggest project is called Pristina City Center. The Pristina City Center complex includes modern architecture, functional spaces, luxury housing, a shopping center, and parking lots, which certainly appeal to people with a luxurious and Western lifestyle. Pristina City Center is a clear example of the changing mentality of the people here.
ACROSS: WHAT IS THE BEST ADVICE THAT YOU HAVE FOR DEVELOPERS?
ABRUZZESE: In our region, in particular, a differentiated view is essential. Much of what is currently developing here is reminiscent of Western Europe 20 years ago. A lot of what is being implemented and what consumers are asking for is what has also been gradually introduced in Western Europe, like the demand for food and leisure. However, the general trends in the industry must not be forgotten. A good example of that can be found in the integration of services at shopping centers. That is a new topic in Western Europe and a massive topic in cities like Pristina. Modern city residents want convenience and to be able to do practical things in the places in which they live or work, in addition to socializing. While there are many opportunities in this market, it would also be wrong to be overenthusiastic about the opportunities in SEE. Given that salaries are still rising, the income, GDP, and purchasing power in the mentioned markets are still comparatively low, though many developments are already underway. This is a risky situation. Not every project will work. SEE is a market with potential, but you have to be a realist to do business here.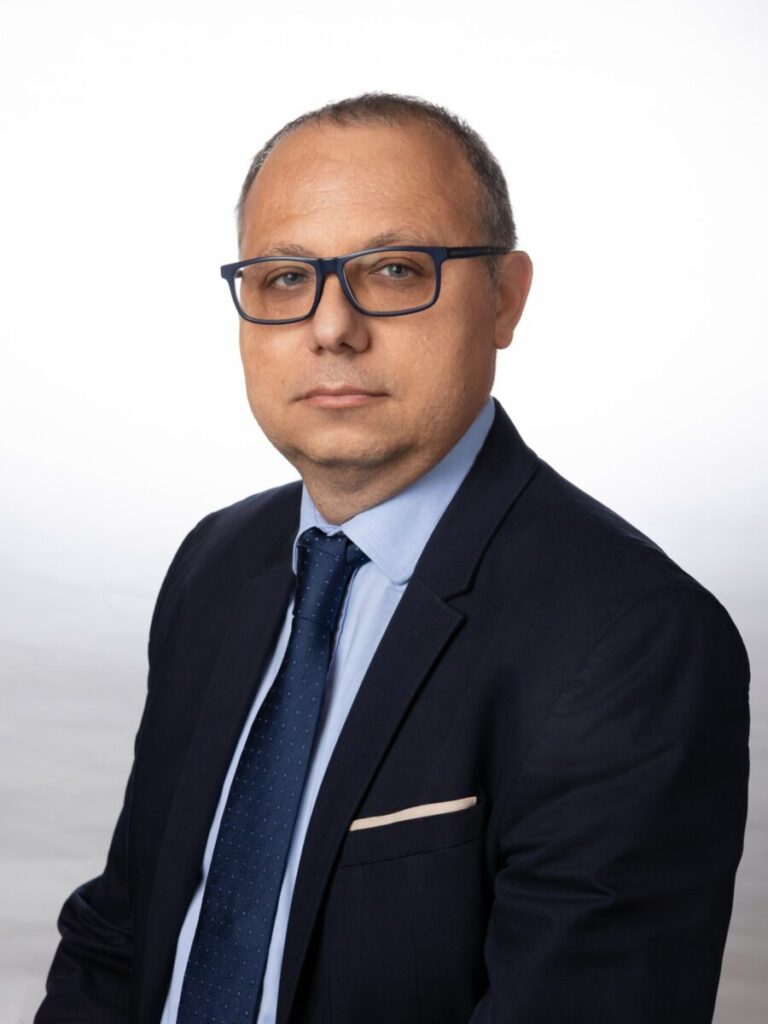 Mauro Abruzzese
Mauro Abruzzese is the CEO and Managing Director of OCM International. He is a Founding Member and Deputy Executive Chairman of the ADCC, the Italian Association of Shopping Center Managers.