This year, companies compete in 19 main competition categories, and additionally, on the occasion of the 20th anniversary of PRCH, two further categories will be awarded with a prize: Man / Personality and Object / Company of the 20th anniversary. Among the 19 main categories, which cross-sectionally cover the activity of the retail real estate industry, three premieres are also inaugurated: "the biggest challenge", "marketing the opening of retail parks" and "business activities for tenants".
"I am very happy that once again we could invite the industry to participate in the PRCH Retail Awards competition", says Krzysztof Poznański, managing director of the Polish Council of Shopping Centers. "The excellent level of the last edition, when we were able to award as many as 35 applications out of 103 nominated projects, confirms the quality and innovativeness of the activities of commercial facilities in Poland and related companies that provide services to our industry. This year, we are also celebrating the 20th anniversary of PRCH, for the competition it means awarding prizes in special categories, summarizing the personality and the project or company that particularly stood out in this period."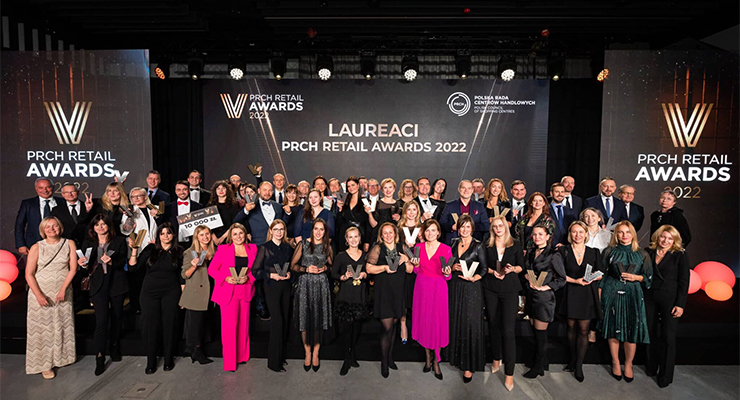 This year, companies submit projects that were carried out in the period from April 1, 2022, to March 31, 2023. The work of the jury is already underway in September for applications qualified for the second stage of the assessment, visits of jury members in commercial facilities and interviews with directors and marketing managers. The announcement of the competition results will take place on November 16, 2023, during the official PRCH Retail Awards gala at the Targowa Creativity Center in Warsaw.
Award winners of last year are, among others, Peakside ROS Outlet Management for the category of Retail Scheme Redevelopment, Vision Express Sp. z o.o. for Retail Chain Expansion, and NEPI Rockcastle for Social Media Activities and Strategy for their "Bonarka Shopping Play" in the Bonarka City Center Kraków.