By Ahmet Usta, ELYT.net Co-Founder
Since the internet made its way into our lives and later into our pockets through mobile phones, it has reshaped our traditional routines. Although the internet was initially designed as a protocol for accessing information, it has become the fundamental communication layer within our daily lives, transforming into a tool for this layer. Thanks to e-commerce, we can now conveniently purchase almost anything, from shoes to bread, from the comfort of our homes and have it delivered to our doorsteps. And if we are not satisfied, returning items has become hassle-free. However, this development has not favored physical shopping malls that rely on in-person visitors.
Nevertheless, contrary to initial expectations, e-commerce has not entirely caused shopping malls to lose all their customers. The primary reason behind this is that shopping malls offer more than just a shared space where people access and purchase different products; they provide an experience and opportunities for social interaction. These opportunities can be classified into various categories, such as cinema, entertainment, dining, events, culture, and art. However, similar to the internet, we are currently on the threshold of another transformation. People now perceive the internet as a means of accessing information and services and as a social interaction space. The experiences of millions of people playing games together and the rapidly evolving exploration of virtual universes, which were once unimaginable, are progressing swiftly, and these approaches will undoubtedly further develop with applications known as the Metaverse.
---
---
Next-generation loyalty and experiential programs
To enhance the appeal of traditional shopping mall experiences, especially to Gen Z customers, it is crucial to enrich them. Shopping malls require next-generation loyalty and experiential programs to attract more regular visitors and encourage them to spend more time within the premises. While brands strive to establish customer loyalty programs, it is impractical for customers to join, keep track of, and utilize different programs from each brand. Shopping malls need solutions that unite loyalty programs from various brands and provide shared experiences, just as they bring together diverse brands physically.
Technically, it is possible to come across various loyalty programs in shopping malls, such as traditional points systems, cashback offers, and cross-discount promotions. However, unifying fragmented experiences is not feasible at the moment.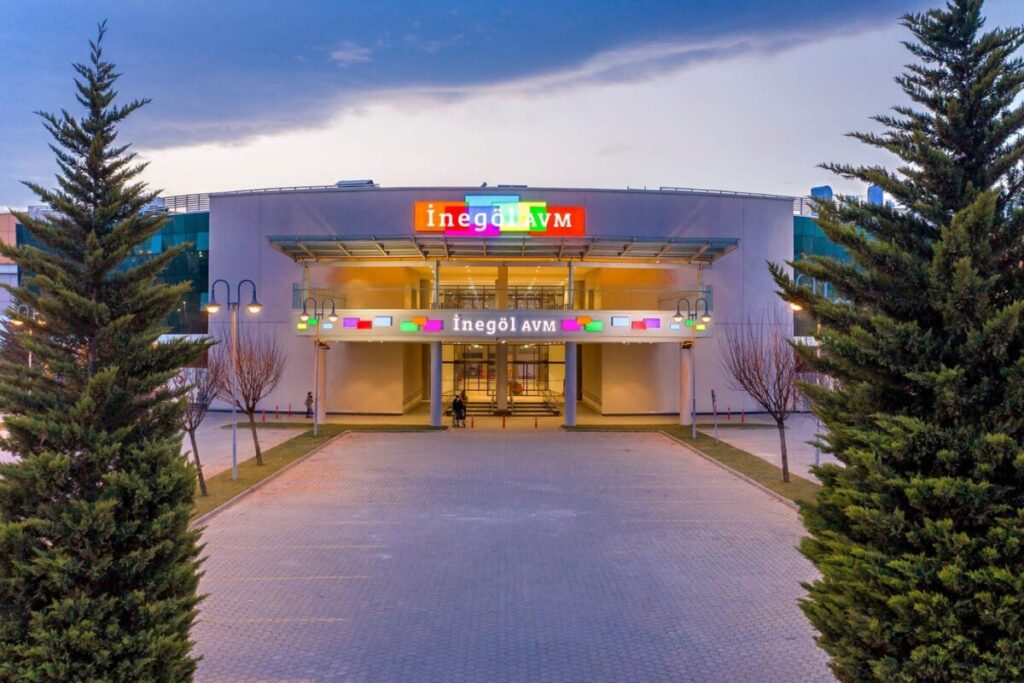 İnegöl Shopping Mall
ELYT.net developed a new generation customer journey for the shopping center
Case Study Coming Soon
Shared infrastructure for comprehensive solutions
Shopping malls require a shared infrastructure for comprehensive solutions, integrated approaches that leverage innovative technologies, and simultaneously respect user freedom and preferences. Expressing this in words is much easier than implementing it from a technical and administrative standpoint. Moreover, we need more experience with technologies like blockchain that could serve this approach effectively.
However, there are certain things we know for sure. We know that humans are social beings, and three of our senses—smell, taste, and touch—are still not satisfactorily captured by digital technologies. A shopping mall must blend these components with digital technologies to stimulate people's desire to visit a space physically. Additionally, humans have hunting and gathering instincts ingrained in their genes. The experiences offered should align with these instincts, rewarding individuals and encoding the act of physically visiting shopping malls in their minds as a fulfilling activity. In my opinion, attention should be given to five key elements:
Emphasizing Entertainment: Prioritizing the aspect of entertainment within the shopping mall experience.
Convenience and Accessibility: Ensuring ease and accessibility for customers in terms of navigating the mall and accessing its offerings.
Differentiating the Experience: Creating unique experiences that set the shops apart and make them stand out.
Tracking and Analyzing Changing Customer Habits: Keeping up with and analyzing evolving customer habits to adapt and tailor offerings accordingly.
Integrating and Redesigning Traditional Loyalty Programs with Digital Experiences: Incorporating traditional loyalty programs into digital experiences and reimagining their structure and execution.
In my view, these elements are crucial for creating a compelling shopping mall experience that aligns with changing consumer expectations.
When we combine all of these factors, it is possible to create shared experiences that brands want to be a part of. However, tackling this alone can be challenging, so partnerships, collaborations with new ventures, and internal innovation programs are crucial. It's also clear that this development won't happen overnight, and I don't believe that shopping malls are at significant risk while creating experiences that will reshape the industry. In short, sufficient time and resources are available to reach the right solutions with the right strategy.
More about the Metaverse:
ACROSS has teamed up with Elyt.net, Finberg, and FİBA Commercial Properties to provide first-hand content on how shopping places can benefit from the Metaverse. Stay tuned for articles on:
+ Second part of the interview with Ahmet Usta
+ Technological environment and investment opportunities
+ Business cases within the placemaking industry
+ The solution: Live session on a concrete product presentation in cooperation with Elyt.net and Fiba