The outlet destination, which opened its doors in October 2020, being the youngest outlet centre in the portfolio of Austrian operator ROS Retail Outlet Shopping, strengthens its positioning in northern Spain with the recent opening of further new units.
Jack & Jones, Double Agent and Primor open at La Torre Outlet Zaragoza La Torre Outlet Zaragoza, which is already home to brands such as Adidas, Desigual, Guess and Puma, among others, has welcomed the international well-known 'Bestseller' menswear brand Jack & Jones and the American-inspired womenswear brand Double Agent.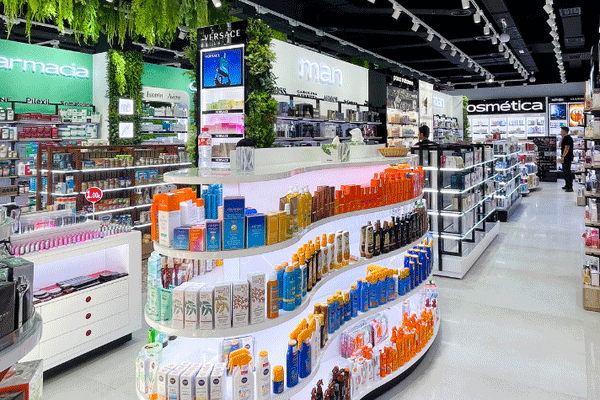 Primor, one of Spain's leading perfumeries with over 150 stores, also arrived to the outlet centre with an innovative store concept and a wide range of perfumery, make-up and skincare products from world-renowned brands, such as Giorgio Armani, Nars, Kielh's, Lancôme, Shiseido, Biotherm or Estée Lauder.
La Torre Outlet Zaragoza houses more than 60 designer, fashion and lifestyle brands in a gross lettable area of 13,500 sq m, including womenswear and menswear, sportswear, footwear and accessories, and even decoration, to offer a balance category mix suitable for all customers.
New food and beverage openings
The newly inaugurated stores at La Torre Outlet Zaragoza are followed by further openings in its food court. On 14th July, the famous fast food franchise Kentucky Fried Chicken opened a new 650 sq m restaurant, with an additional large terrace, located in a strategic spot in the outlet's central square, where numerous activities and events take place during the summer.
Alongside KFC's famous fried chicken comes Sushisom's Japanese food, which has recently reopened its doors following a new extension. The restaurant now boasts a spacious, comfortable and modern space of almost 600 sq m, where customers can enjoy a host of delicious and exotic flavours with over 150 dishes to choose from.
Other restaurants at La Torre Outlet Zaragoza's food court include the American eateries Foster's Hollywood, McDonald's and Ribs, the Italian La Tagliatella and Muerde la Pasta, or the Spanish restaurants El Molino and 100 Montaditos, among others.
Best Retail Park in Spain and fashion and lifestyle hub of Aragon
La Torre Outlet Zaragoza has been awarded Best Retail Park by the AECC (Spanish Association of Shopping Centres) for its innovative concept, especially for its architecture, its digital project and its commitment to the environment and the local community.
Other key aspects of this recognition are the wide fashion, food and leisure offer, as well as the accessibility of the centre for visitors, its large parking area, the charging areas for electric vehicles and a large number of services available to the customer.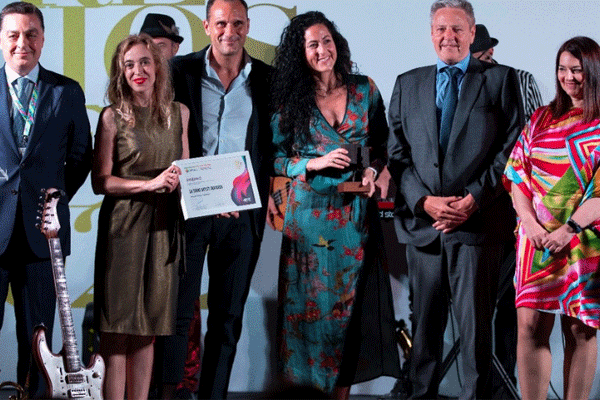 "We are very proud to receive this award, especially considering that the centre opened under an exceptional situation due to the pandemic. It is a recognition of all the effort and enthusiasm put into the project right from the beginning", said Claudio Poltera, Centre Manager of La Torre Outlet Zaragoza.
La Torre Outlet Zaragoza thereby strengthens its position as the fashion and lifestyle shopping destination in the north of Spain. The centre hosted for the second time the new edition of the Aragon Fashion Week (AFW) held on 17th and 18th June. Its open-air arquitecture, its welcoming atmosphere, its commitment to fashion and talent, as well as its digital features, including a large LED screen, among others, have turned La Torre Outlet Zaragoza one more year into the ideal stage for fashion of Aragon.