ImRaum Immobilien, the real estate investment and development unit of the owners of ImWind Group, one of Austria's leading renewable energy companies, has acquired Designer Outlet Luxembourg from its predecessor Nuveen Real Estate and appointed the Austrian operator ROS Retail Outlet Shopping as the new management company.
"People have a need for meaningful physical and varied shopping experiences, which is why outlet centers always remain an interesting asset class. Outlet centers offer customers a very good opportunity to save money when buying high-quality brand products and are therefore very attractive, especially in tight economic times," says Robert Wagner, Managing Partner at ImRaum Immobilien. "We are very proud that we made the investment in the established Designer Outlet Luxembourg, which offers promising development potential from our point of view", he added.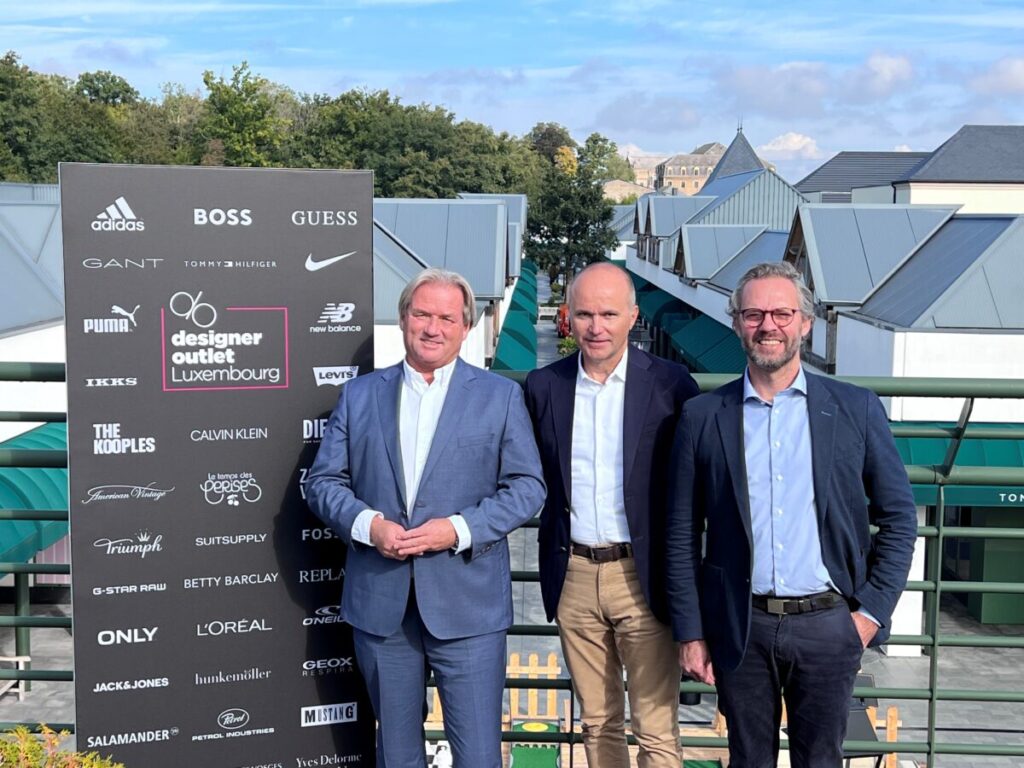 First opened in 2003, Designer Outlet Luxembourg is a popular outlet center in the Walloon region of Messancy in Belgium. The shopping destination enjoys a great potential thanks to its prime location on the border with Luxembourg and France as well as its proximity to Germany in just 40 minutes. The catchment area concentrates a high purchasing power, with Luxembourg having by far the highest GDP per capita in the European Union, according to the latest Eurostat study.
With a gross lettable area of almost 17.000 sq m, Designer Outlet Luxembourg has over 50 stores, 30-70% off, all year round, featuring premium brands such as Boss, Gant, Guess and Tommy Hilfiger, as well as sports brands like Adidas, Asics, New Balance, Nike and Puma. The unique brand mix also benefits from Designer Outlet Luxembourg's location as a cross-border shopping destination with a strong presence of brands from the catchment area, including American Vintage, L'Oreal, IKKS, Le Temps des Cerises, Max & Moi, Mise au Green, River Woods, Suitsupply, The Kooples, Tradition des Vosges and Zadig & Voltaire.
"As the new outlet operator of Designer Outlet Luxembourg, we are very pleased to add such a promising location to our portfolio and are committed to positioning the center as an attractive cross-border premium outlet shopping destination with an upmarket brand mix and an improved food and beverage offer", says Thomas Reichenauer, Managing Director at ROS Retail Outlet Shopping.
With over a ten-year track record, ROS Retail Outlet Shopping is today the 5 th largest outlet operator in Europe. The retail real estate company operates 12 centers in Europe, having recently celebrated the 10th anniversary of its longest-running center, the Designer Outlet Soltau. Further project developments are also being developed by the Austrian operator in Poland, France, Italy and Spain.