Retail Column by Heidemarie Kriz, Point of Sale Doctor and Retail Architect (KRIZH, POSitive Affairs)
It was named after the daily routines that became rituals. Cloosterman was responsible for marketing at Unilever for thirteen years before he had a brilliant idea: to create a global brand similar to Starbucks that would work without advertising. The stores themselves should make the brand known. After some initial difficulties, the idea paid off, resulting in around 1150 stores in top locations worldwide. Rituals' guarantees for success are innovation, speed, and affordable prices. Therefore, the company does not own any factories but has manufacturers in various countries that manufacture its products.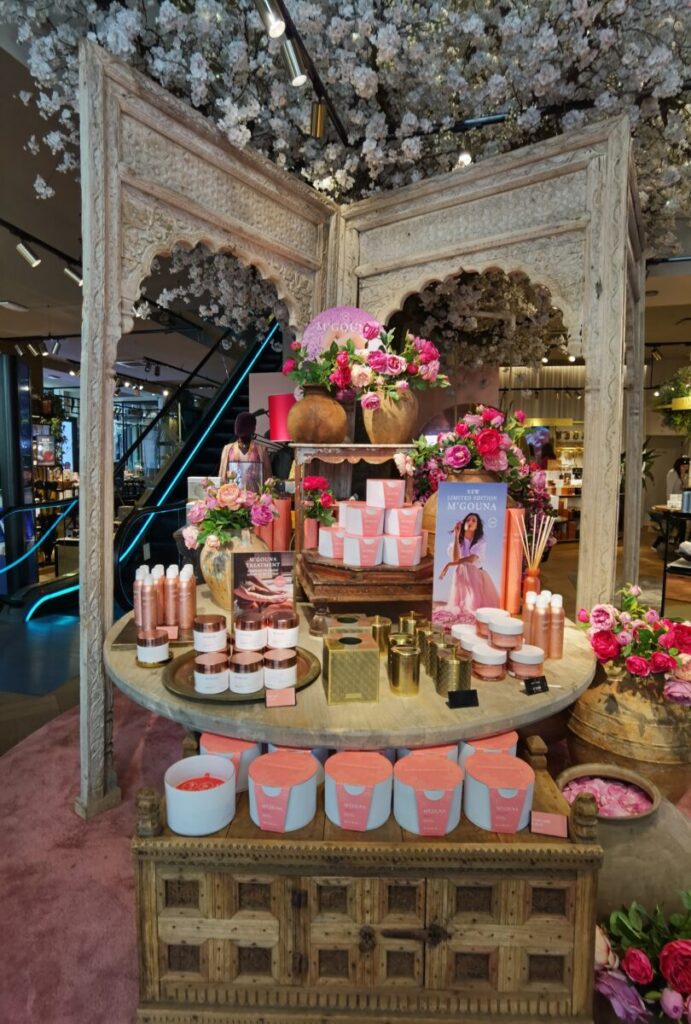 House of Rituals
Contrary to the usual store size of around 100 sq m, the brand extends across 1900 sq m on four floors in the House of Rituals. Two levels are dedicated to discovering and creating, while the two floors above are for pure relaxation and reloading your batteries: Here, you forget the hustle and bustle of the city and your current to-do lists. You dive into a world of peace, treat yourself to some rest, and one or the other treatment. To ensure that your relaxation is as extensive as possible and lasts for a long time, the House of Rituals focuses on involving all your senses, and so the in-house restaurant Rouhi (the Arabic name means "my soul") has been planned. Here, Asian signature dishes are served, and customers are treated to culinary delights. This overall concept has won several awards, including the "World's most innovative Retail Concept" in 2022!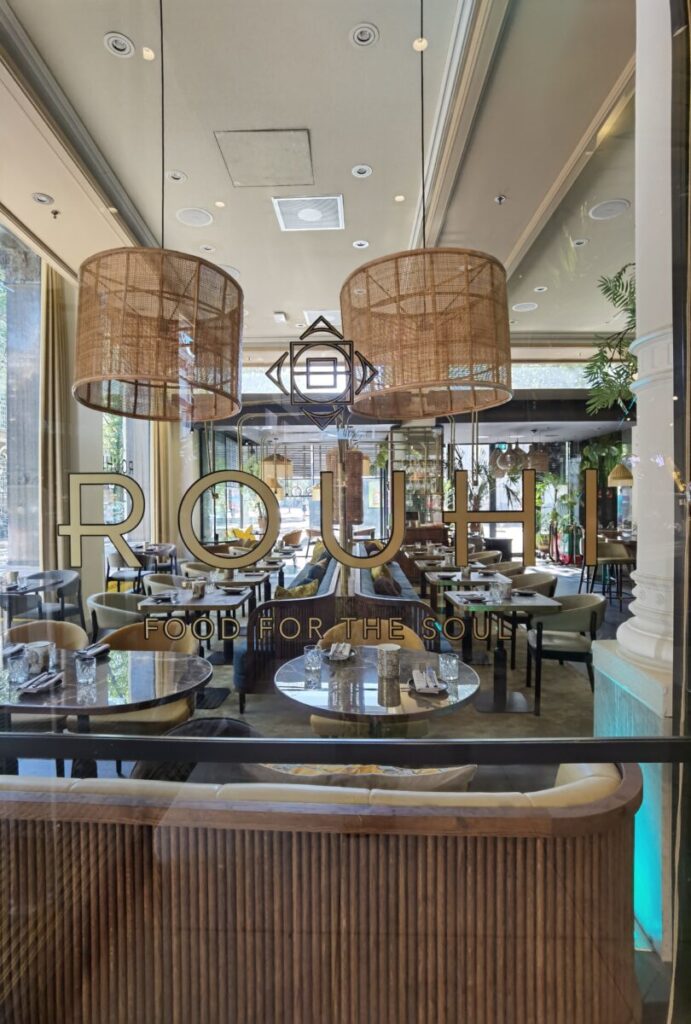 Testing on a new level
Rituals, a mix of beauty, wellness, gifts & lifestyle, gave itself yet another gift for the grand opening: its line of fragrances with 25 exceptional scents from five perfume families, called the Talisman Collection. As an Experience Store, they also wanted to give customers a new way to test these products – their favorite scent is determined using an AV display that links Ritual's fragrance profiles to two databases. The fragrance bar, specially designed for this purpose by the professionals from First Impression, also provides glass pipettes connected to a display and shows the respective ingredients of the selected fragrance. What appears coherent and clear is a masterpiece of programming work and the combination of technology, light, and moving images. In addition to an exceptional customer experience, it generates valuable purchase data for the company, as the most popular perfume families are filtered out and thus serve as a sound marketing basis for further developments. The Experience Store will be implemented worldwide in every major capital city, providing unique customer experiences.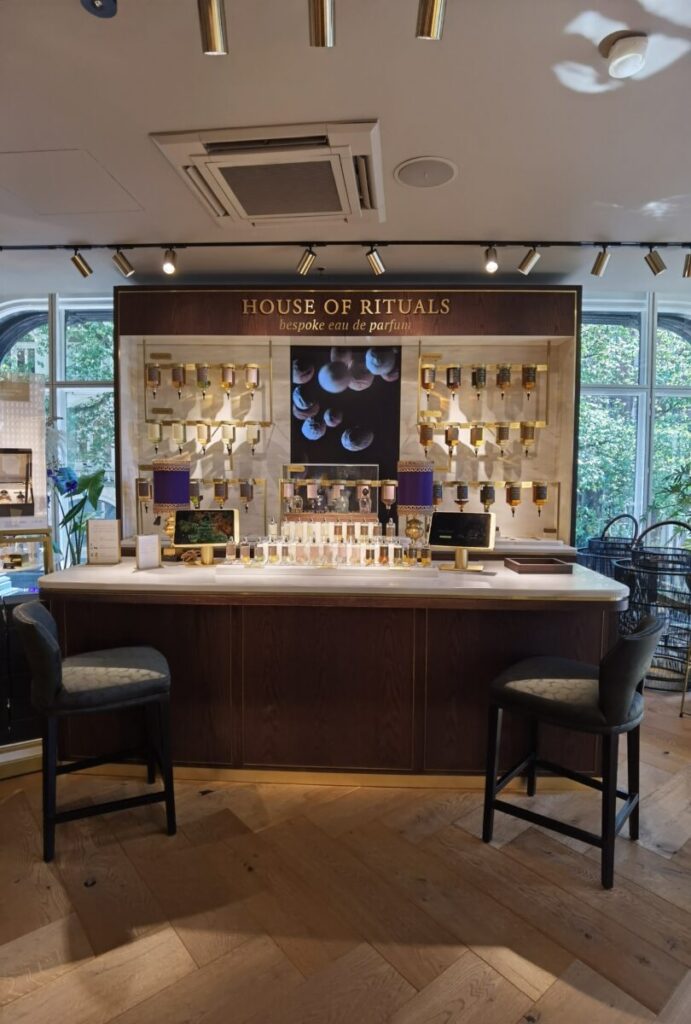 Escaping from everyday life
The upper two floors are dedicated exclusively to Rituals' pampering program: the third floor offers a body spa for relaxation and various treatments. The floor above the spa invites you to recharge your inner batteries and feels like an oasis of calm: a treatment in the mind spa is essentially a vacation and gives you strength for new tasks. Yoga and meditation enthusiasts will find a large room with big windows for helpful sessions to find your inner balance.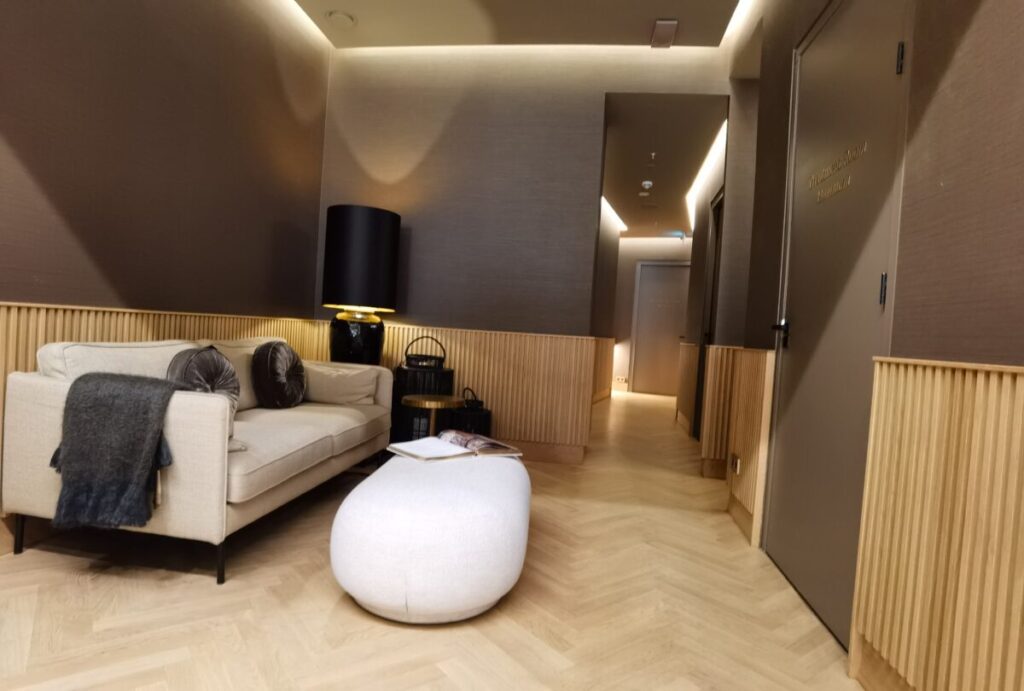 My tip: Customer loyalty is more successful when you allow visitors to design their products. Whether the personalization is, as in this case, a fragrance, hair shampoo, or a service – moving away from monotony to the desired solution satisfies customers who come back. The use of tailored AV technologies provides increased support, creates astonishment and interest, creates an "aha" effect, and provides the primary data that is essential for the company's further developments in product design or for marketing decisions.
Shop contact
House of Rituals
Spui 10
Amsterdam
Netherlands
---
About Heidemarie Kriz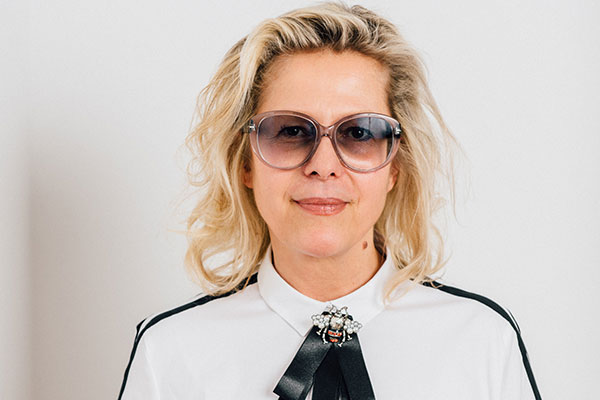 In this monthly retail column, retail architect Heidemarie Kriz shares with us her Retail Shop Tip and lets us know her thoughts and expertise regarding her experiences visiting some of the latest and most innovative shops. Heidemarie Kriz has been an architect and shop designer for more than 25 years. For decades, she has held senior positions with major brands across Europe, but she has also worked as a freelance concept designer, an architect, and a consultant specialising in shops, furniture design, customer and purchasing behavior, and visual merchandising. Kriz and her team of experts specialise in retail concepts, analysis, and holistic advice in the retail sector. In addition, she also writes retail-specific topics in the editorial team of ACROSS Magazine.
Contact
Mail: krizh@krizh.com
http://www.pointofsale.doctor
http://www.krizh.com
http://www.positiveaffairs.com