by Heidemarie Kriz
The long wait is finally over, EuroShop has opened its doors to visitors from the industry between 26.2.2023 and 2.3.2023. On the more than 120,000 sq m net exhibition space, about 90,000 visitors from about 140 countries are expected during this time in Dusseldorf. In addition to the areas of Shop Design & Shopfitting, EuroShop also brings together Retail Technology, Visual Merchandising, Lightning, Refrigeration and Energy Management. There will be a variety of presentations by international experts spread over 7 stages, as well as a Start-up Hub, a Designers' Village, and an Italian Lightning Lounge, among others. According to a EuroShop survey, the majority of trade visitors work in retail in a managerial capacity, followed by the service, industry and wholesale sectors.
Trends
The stands: Designs in natural materials are shown. In addition to the variety of different plants, sustainability is a big topic, not just in the implementation, but also advertised on the big screens. The large stands differ this time in their presentation: some show the overview of their product portfolio (Umdasch, for example, this time playfully implemented, in-house by the Umdasch Group) others have rearranged their stores differently up until the check-out point (Modern Expo, Wanzl, Itab and many more).
Some highlights: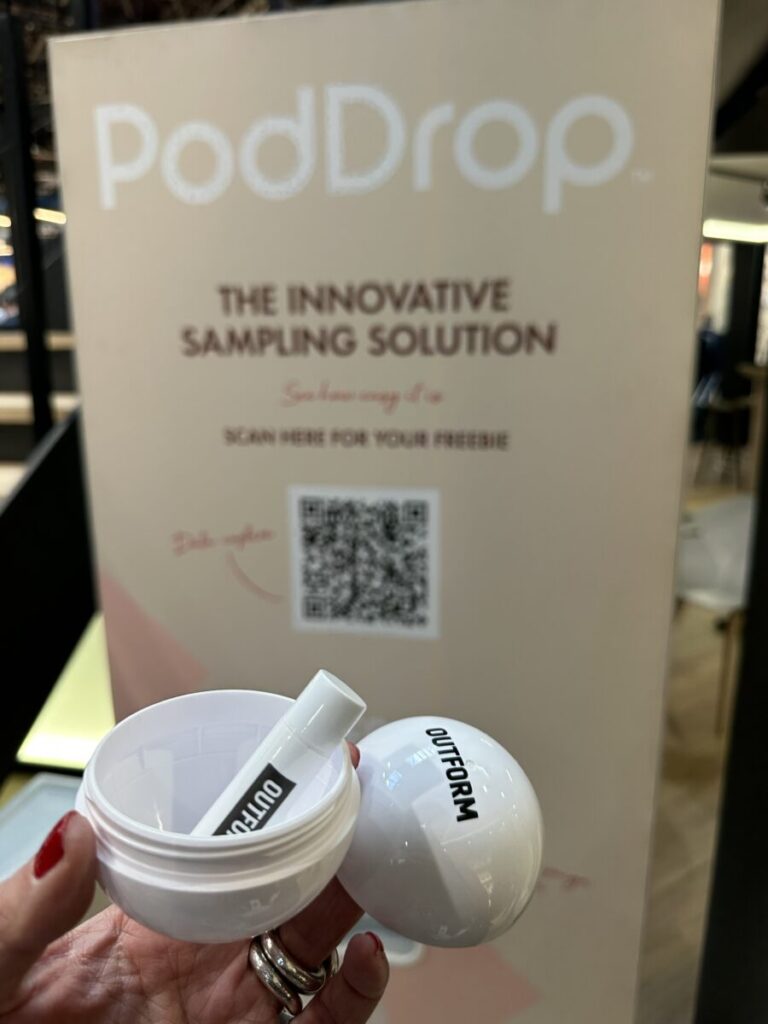 Pod drop sampling solution: An easy way to distribute samples using QR codes – shapely and versatile (Outform).
Digital Mannequins: Scanning the QR code, you are able to choose a mannequin ranging in different statures, look at the products, and buy them directly if you like them using the mobile device. Dimensions: 86″ LCD 4K transparent screen (Outform).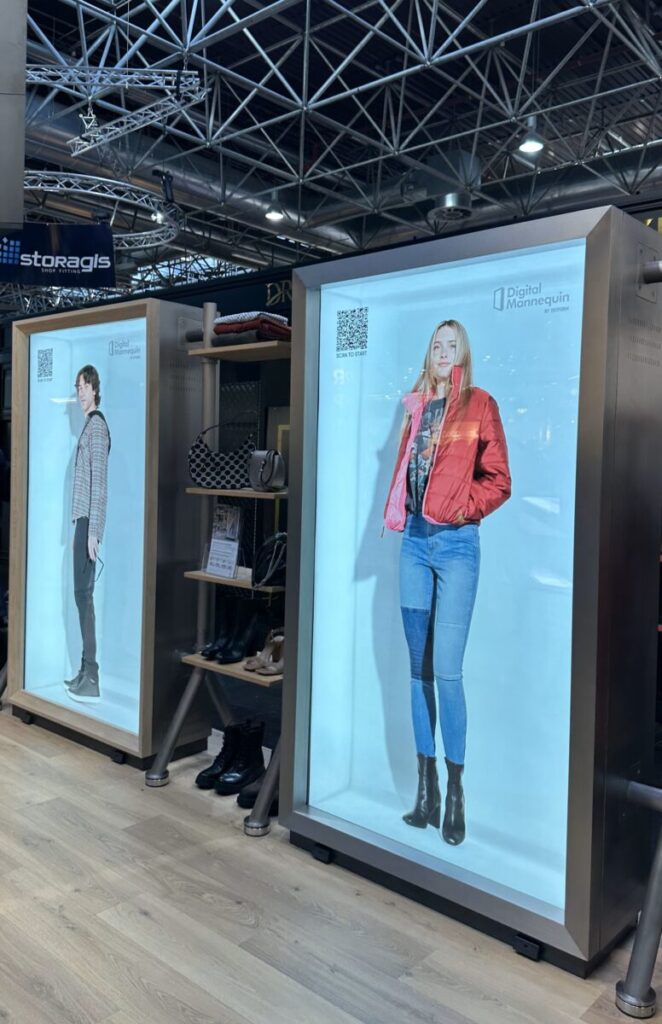 Physical Mannequins: 100% sustainable and recyclable, customized in a wide range of colors and materials, easy to use, changeable by simply replacing the face part (Bonami, Window France).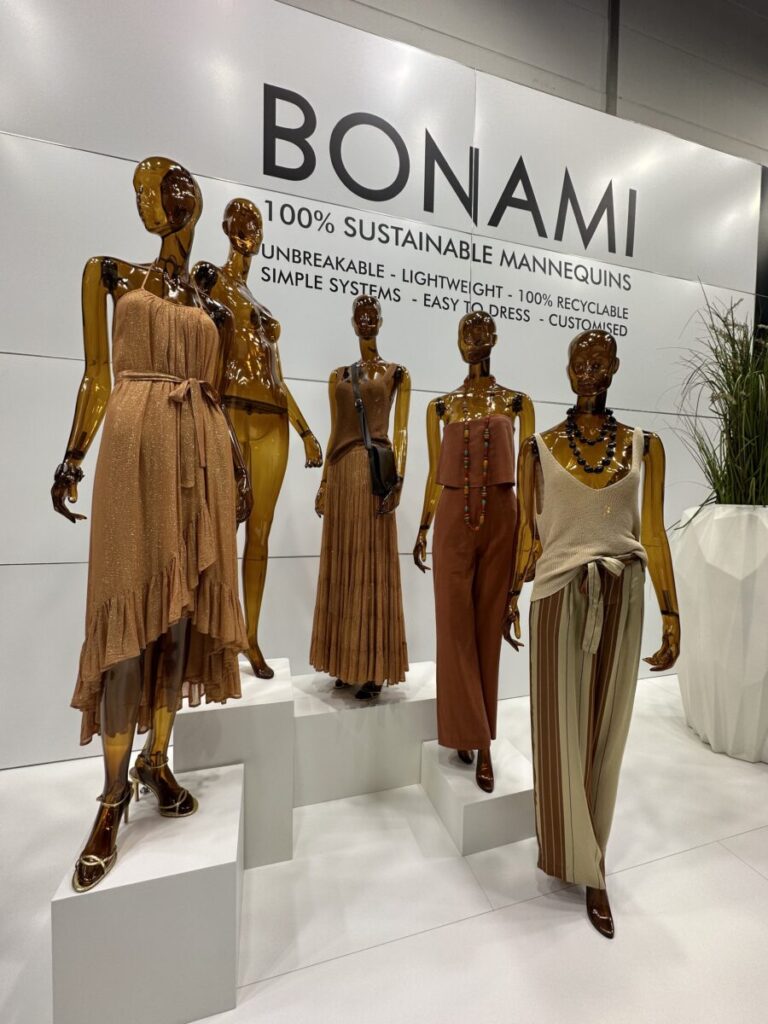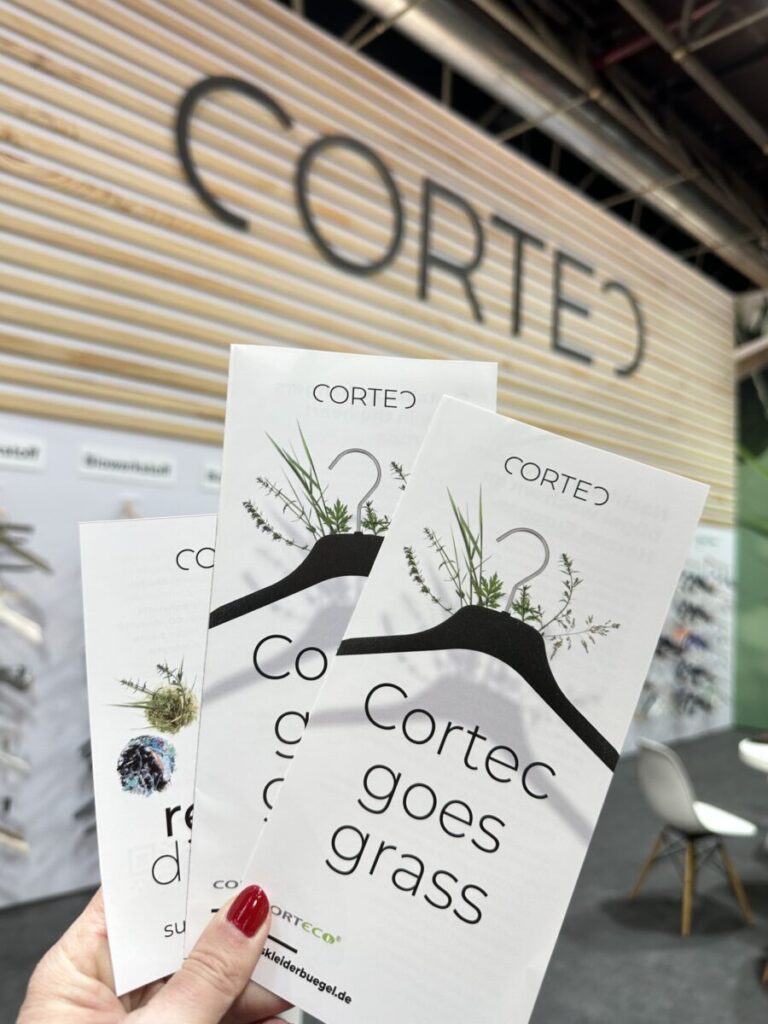 Organic clothes hangers (Corteco®) "growth" in the heart of Europe: Grass fibers are combined with recycled or biodegradable plastics and serve as "AgriPlast" as the basis of the clothes hangers (Cortec GmbH).
Intelligent Solutions: Door Locking Systems for all applications, ranging from doors to "jib-doors" and display cabinets, including the showcasing of free-standing furniture used for presentations, illuminated wirelessly using rechargeable batteries (Häfele).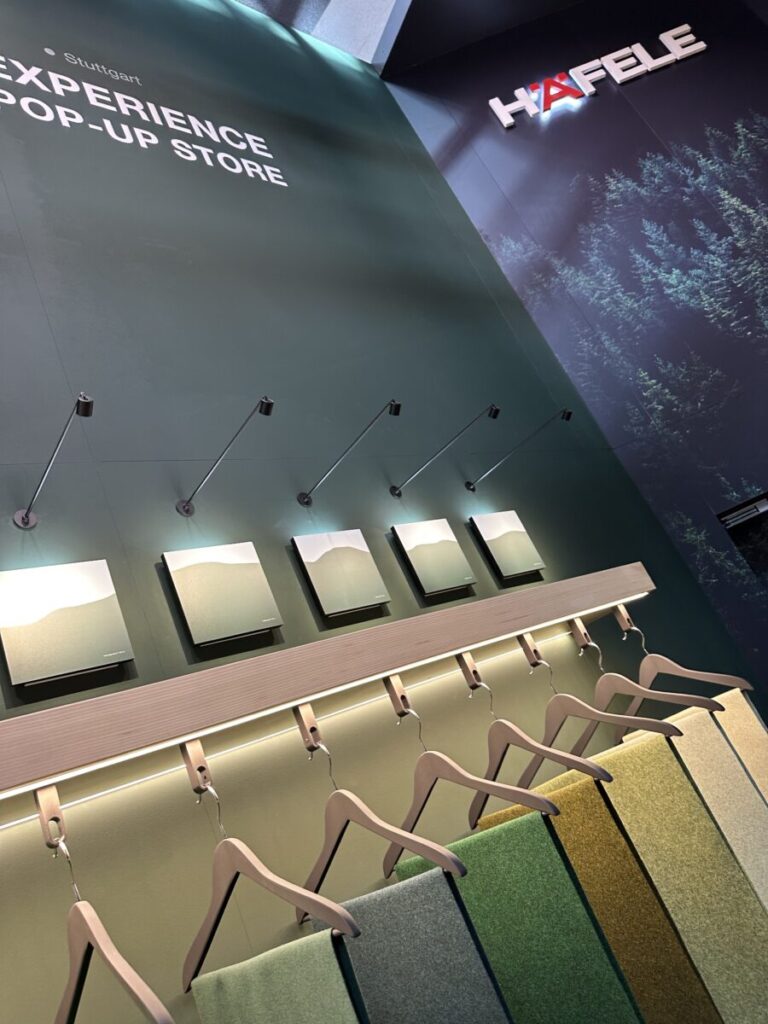 DIY Retail Lockers for drop-off, pick-up, but also for private use during delivery (Pick-up Points).
Self-service Solutions und -counters: Many exhibitors show hybrid solutions based on the current trend in cash registers in grocery stores, which can be used with or without staff simply by using the terminal. This can be easily retrofitted for a simple, fast payment process (e.g. ITAB, Wanzl, Shopreme, Modern Expo).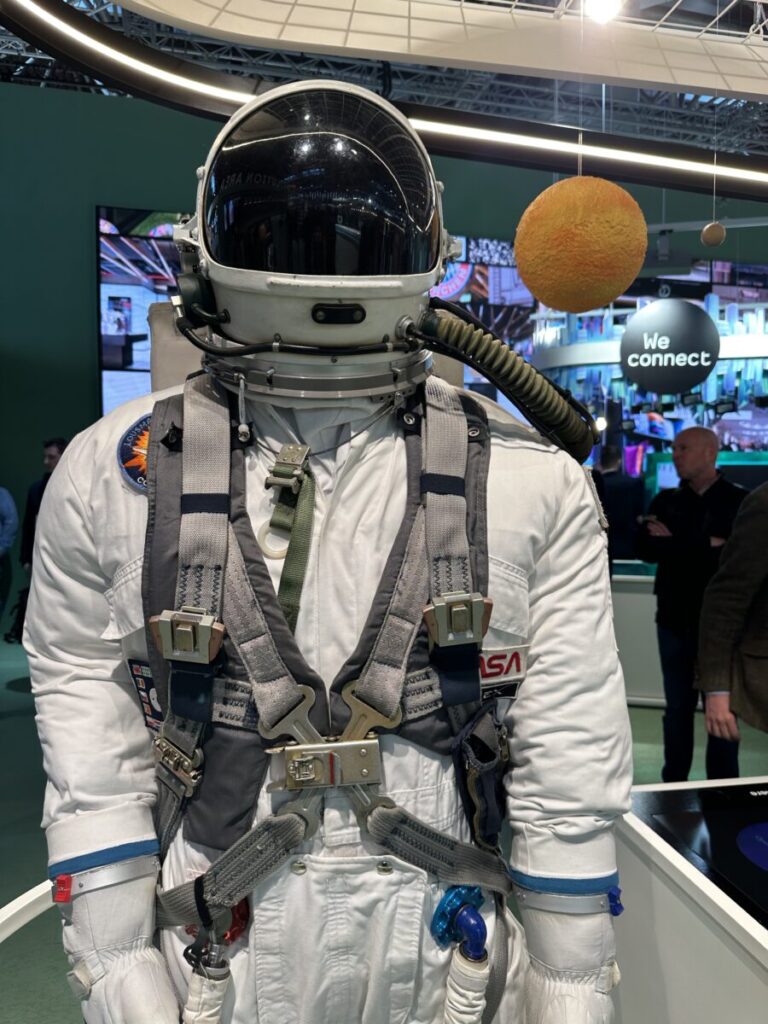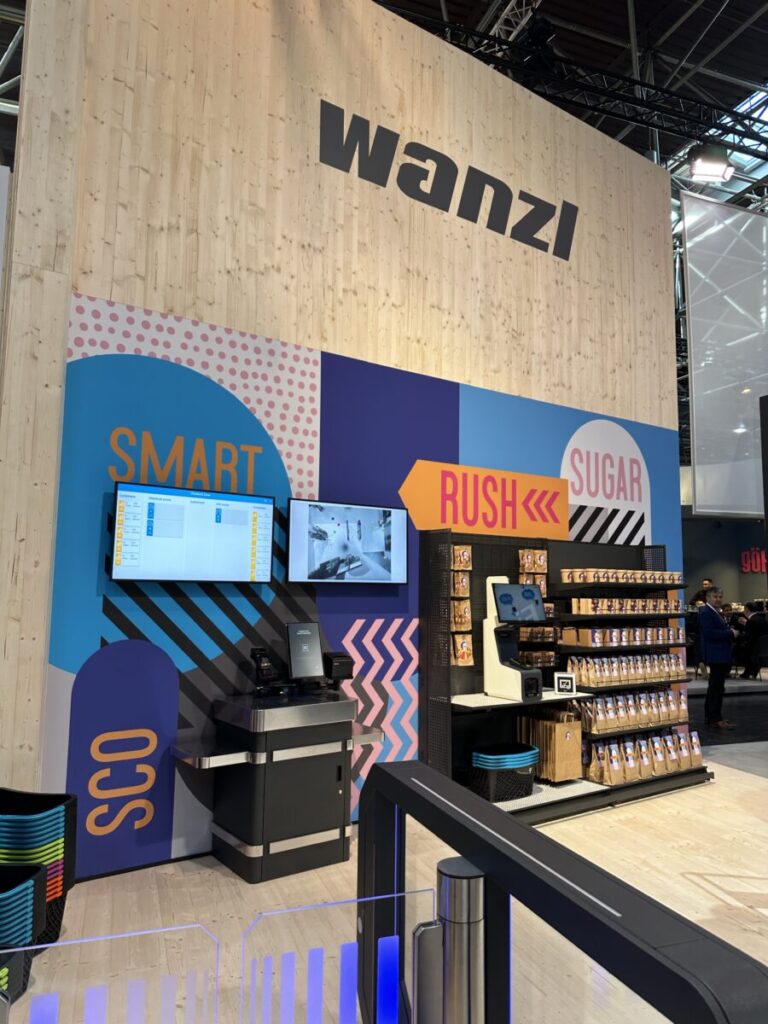 In general, a high value is placed upon product presentation; the presentation in the food retail trade, which is kept very high-quality, is particularly striking. The bakery department (with a robot which can bake at Wanzl) and the area of fruit and vegetable products show great potential. Examples of this are from the Umdasch Group, ITAB, Wanzl and Modern Expo.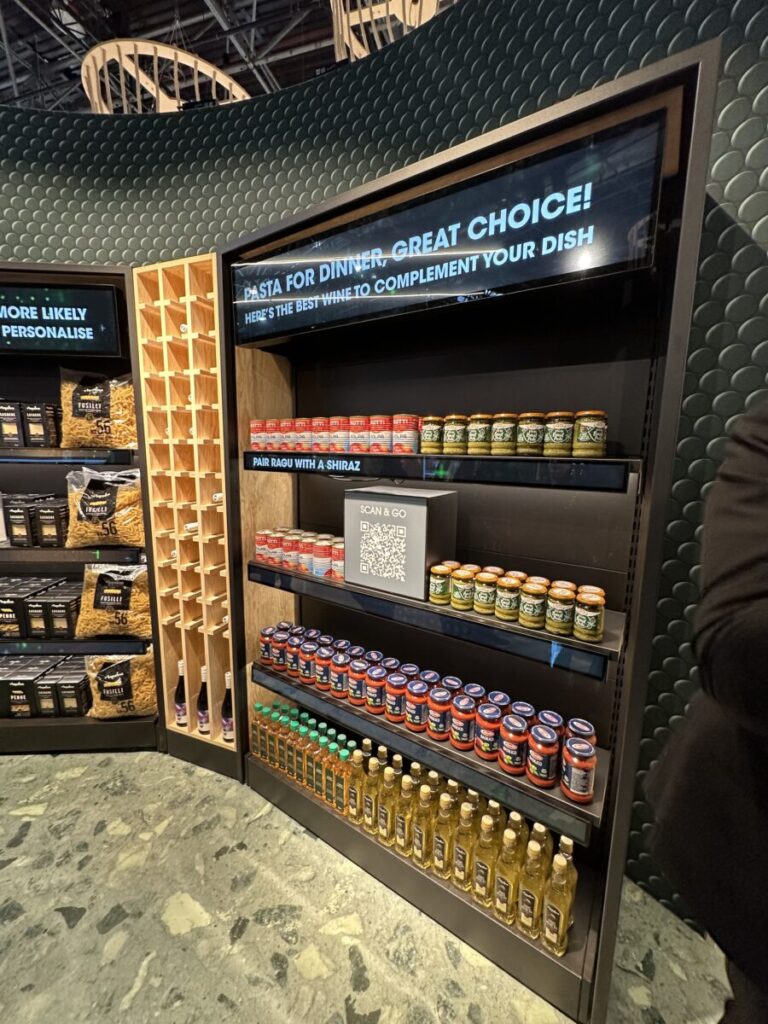 Also, the store lighting, especially in the showrooms, however also generally in-stores and as displays is becoming smaller, more functional, and longer lasting, whilst also being customizable, meaning that for the case of XAL, there exists a wide range of colors available.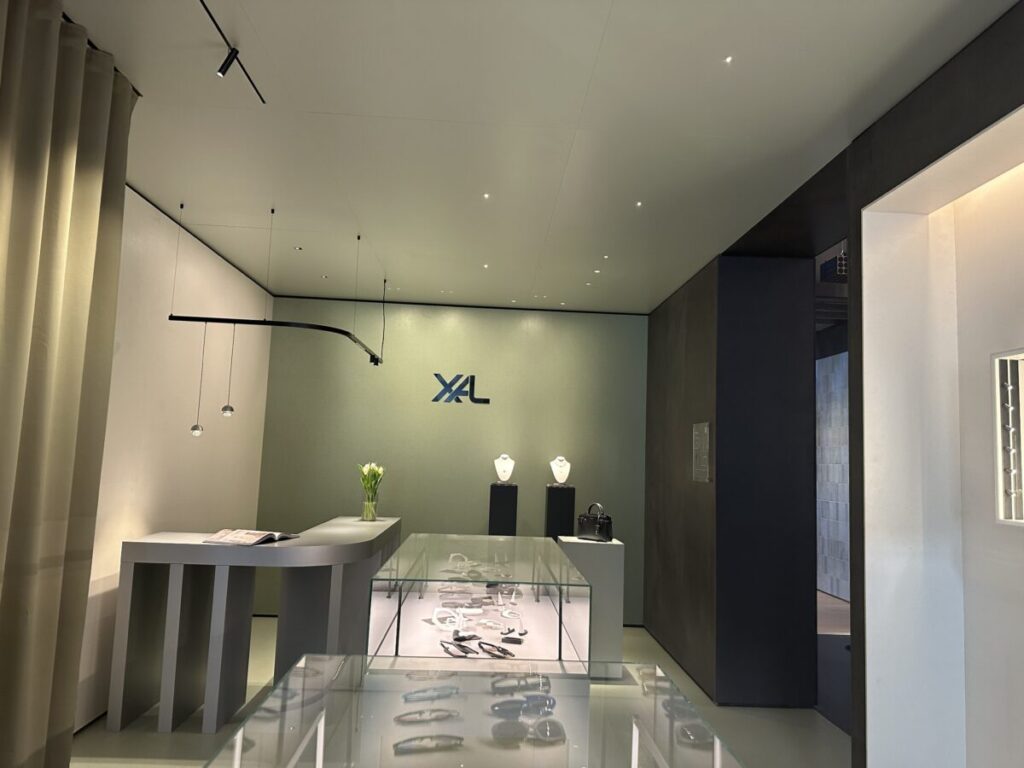 Some companies are on-site to present shopping carts and baskets produced from materials from the sea (starting from 25% to fully recycled) (Shop and Roll, Plastimark S.p.A).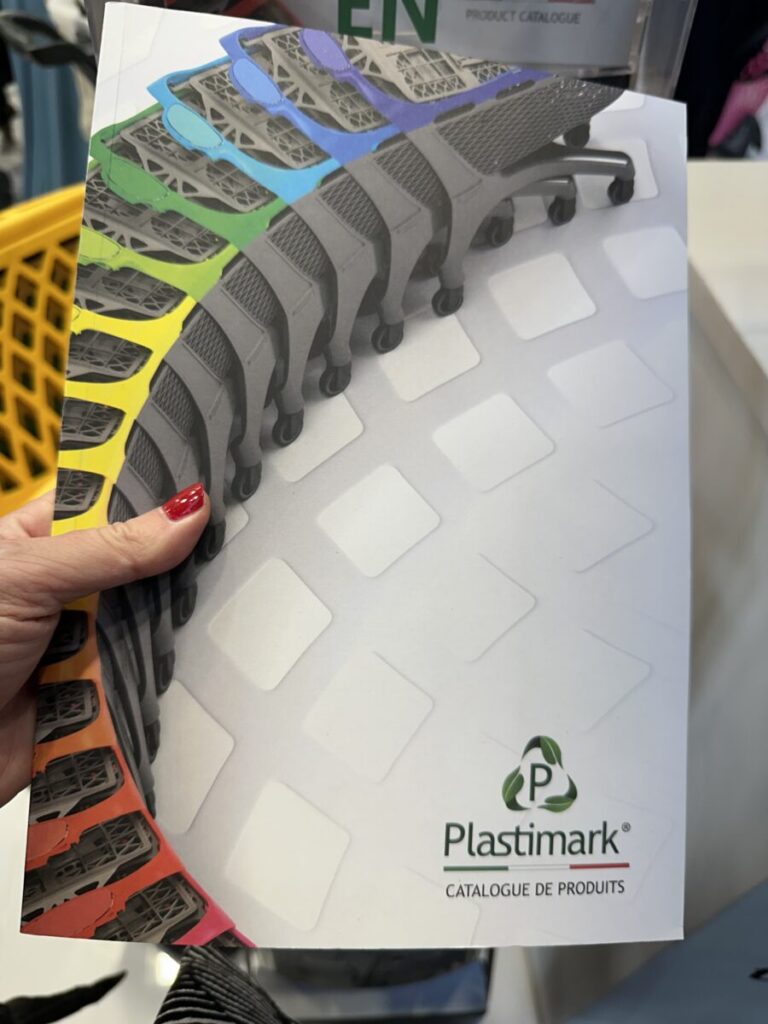 From the category of new materials, the company Egger's OSB boards visually seeming as if they were made out of either wood or concrete is also very exciting, however the same excitement goes for the whole range of products made of recycled concrete by the carbon neutral company Cimento® from San Donà di Piave.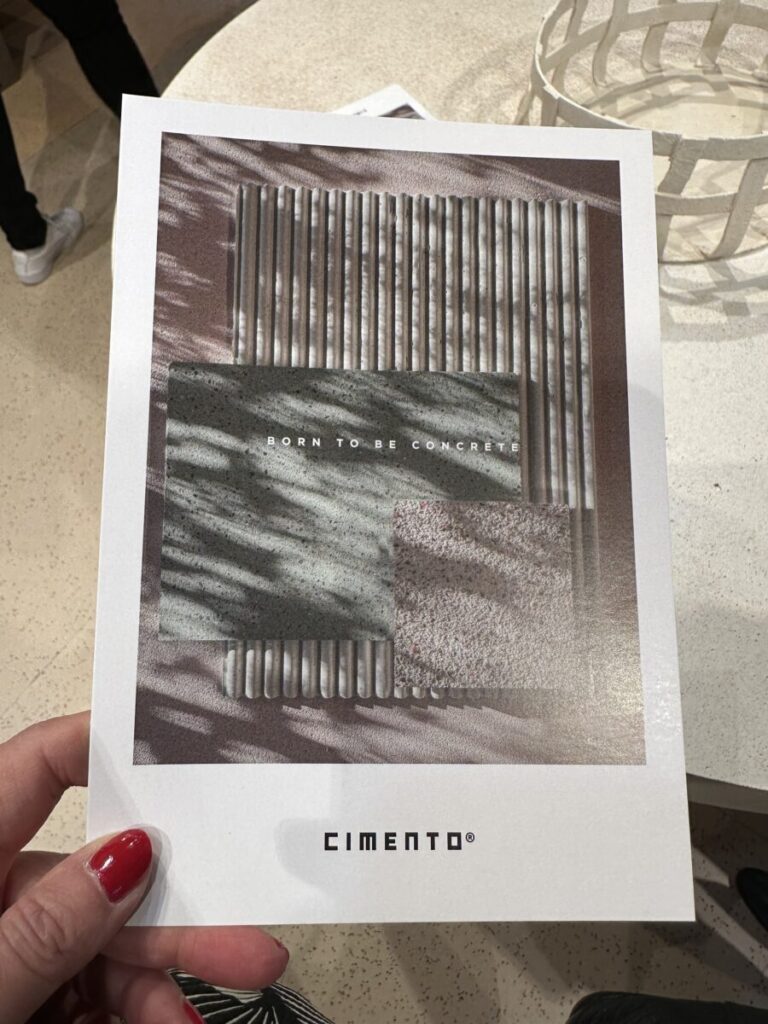 The second part of our EuroShop report focuses on AI, AR and VR.