Retail Column by Heidemarie Kriz, Point of Sale Doctor and Retail Architect (KRIZH, POSitive Affairs)
Founder and visionary Christian Obojes entered the fashion industry decades ago, before he was able to put his own values and ideas into practice as an entrepreneur. He got his start with a 600-kilogram batch of T-shirts from a used clothing wholesaler located in Los Angeles. Instead of producing new ones, the vintage shirts were re-labeled and sold. Each one was different, with its own story. Obojes searched for and found more special pieces, often at various flea markets very early in the morning. That was more than two decades ago – he did not have to wait long for success. It was the beginning of a vision.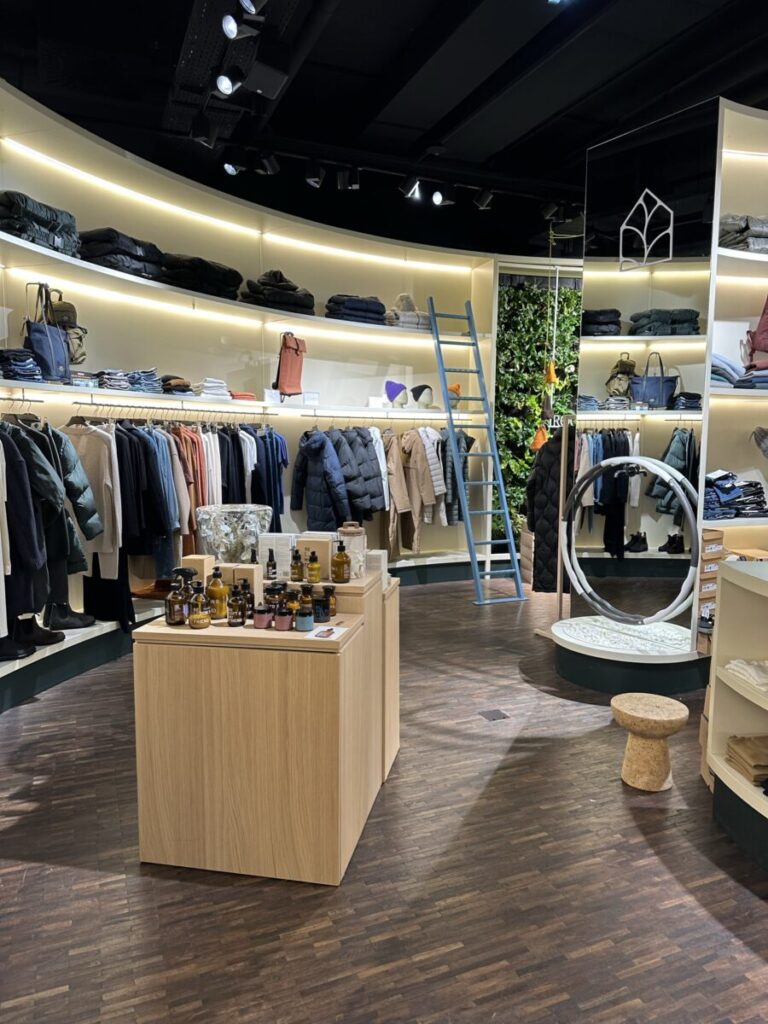 The Agency
Room with a View, a sales agency, was founded by Iris and Christian Obojes approximately 10 years ago. The agency specializes in sustainable brands in the fashion sector and works with around 250 retailers in Austria. The brands presented come from all over Europe, as well as from the regional area of Salzburg, such as the Erdbär brand, a local specialist in organic cotton. Even though quite a lot has already been discussed, tried, and implemented, the basis and the vision have clearly remained unchanged: The credo is to always think outside of the box, to think about the well-being of the customers – and about the beautiful and coherent togetherness it takes to convey those values. That was probably why the name Room with a View came to their minds, a name that can be interpreted in a variety of ways: room for encounters, room for visions – and for me, quite clearly, a room for discoveries as well.
The Shop
In November 2021, the first store was opened at Europark in Salzburg on an area of around 100 sq m. It is, by no means, an ordinary "shoebox store", but a home for the "ecological" lifestyle that the founders promote and live by. Precht, an architectural studio, is responsible for the implementation and has created a new experience for customers with its special design of the store. A lush green wall can be seen from the outside, and small glimpses are provided by the portholes. The assortment can be easily be seen if you follow your curiosity and treat yourself to a tour.
My tip: Take enough time for people, listen to them, discuss relevant topics, and work on solutions that can be implemented in an uncomplicated manner – ideally without a large financial outlay. As we all know, success can be spelled with six letters: ACTION! That can also be implemented well at the POS: Add new products to the assortment that fit the brand DNA, change the presentation in order to surprise customers, and offer customers a new image more often. In 2023, forget about the old way of thinking: "We have always done it this way, so things have to stay the same." In the new year, orient yourself to another 6-letter word – SPIRIT – because that will be rewarded. Here is to a successful new year!
Shop contact
room with a view
Modehandel GmbH
Stelzhamerstraße 5a
5020 Salzburg

https://roomwithaview.at/
+43 662 875 651
office@roomwithaview.at
---
About Heidemarie Kriz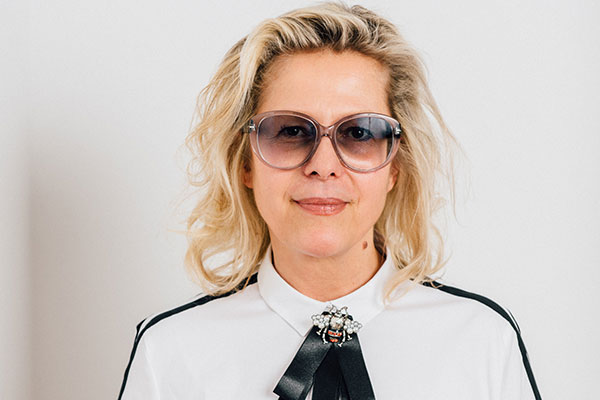 In this monthly retail column, retail architect Heidemarie Kriz shares with us her Retail Shop Tip and lets us know her thoughts and expertise regarding her experiences visiting some of the latest and most innovative shops. Heidemarie Kriz has been an architect and shop designer for more than 25 years. For decades, she has held senior positions with major brands across Europe, but she has also worked as a freelance concept designer, an architect, and a consultant specialising in shops, furniture design, customer and purchasing behavior, and visual merchandising. Kriz and her team of experts specialise in retail concepts, analysis, and holistic advice in the retail sector.
Contact
Mail: krizh@krizh.com
http://www.pointofsale.doctor
http://www.krizh.com
http://www.positiveaffairs.com