ACROSS: IT SEEMS THE BALKAN REGION IS ONE OF THE MOST DYNAMIC IN THE EUROPEAN SHOPPING-CENTER INDUSTRY THESE DAYS: WOULD YOU AGREE WOULD THAT, AND WHAT, BASED ON YOUR EXPERIENCE, IS THE MAIN REASON BEHIND THAT?
JULIAN MANE: With the fall of communism, the countries of the Western Balkans opened up to a new culture of consumption and shopping experience. This new reality created a dynamic in the retail industry, including other retail-related services, such as logistics. Today, the market is stable, purchasing power has increased, the demand for high-quality products and services is continuously growing, and the infrastructure has improved dramatically lately. The conditions for shopping centers to flourish in the region and attract international brands are in place. That is not only true for Albania and North Macedonia, where we manage the largest shopping centers. The region is becoming more and more important for international brands, and the differences from Western countries have become less noticeable. We are happy to be actively contributing to the changes that are developing the shopping culture in the region and bringing new international brands to the country.
ACROSS: WHAT ARE THE OPPORTUNITIES, THREATS, STRENGTHS, AND WEAKNESSES OF THAT MARKET? WHAT IS HAPPENING IN ALBANIA, IN PARTICULAR?
MANE: Despite the challenges of rising inflation rates, energy prices, and interest rates around the world, the Western Balkans region, including Albania, is proving very resilient. Rapid urbanization and changing consumer preferences year after year have created a demand for modern shopping experiences, and that is precisely what we offer at the shopping centers we manage: convenience, leisure and entertainment, as well as a variety of retail options and services in one place. With the rise of e-commerce, especially after COVID-19, we have found that this has not yet impacted mall traffic in our region; on the contrary, our numbers show an 11% increase in traffic compared to 2019. The omnichannel strategy that our retailers are implementing at shopping centers makes shopping more efficient in terms of time and increases sales. Another important factor is tourism. In the Western Balkans, especially in Albania, the tourism industry is expanding and attracting international visitors, which also contributes to visitor footfall at the shopping centers. Consumer preferences are shifting towards experiences and personalized shopping experiences, which is why we are gearing up to provide unique offerings beyond traditional retail. We recognize that fact and are adapting to this new customer behavior by focusing on what customers need and how they want to interact with us. As for the threats facing the industry, the uncertainty of the global economic situation, which may affect the region, remains the primary risk.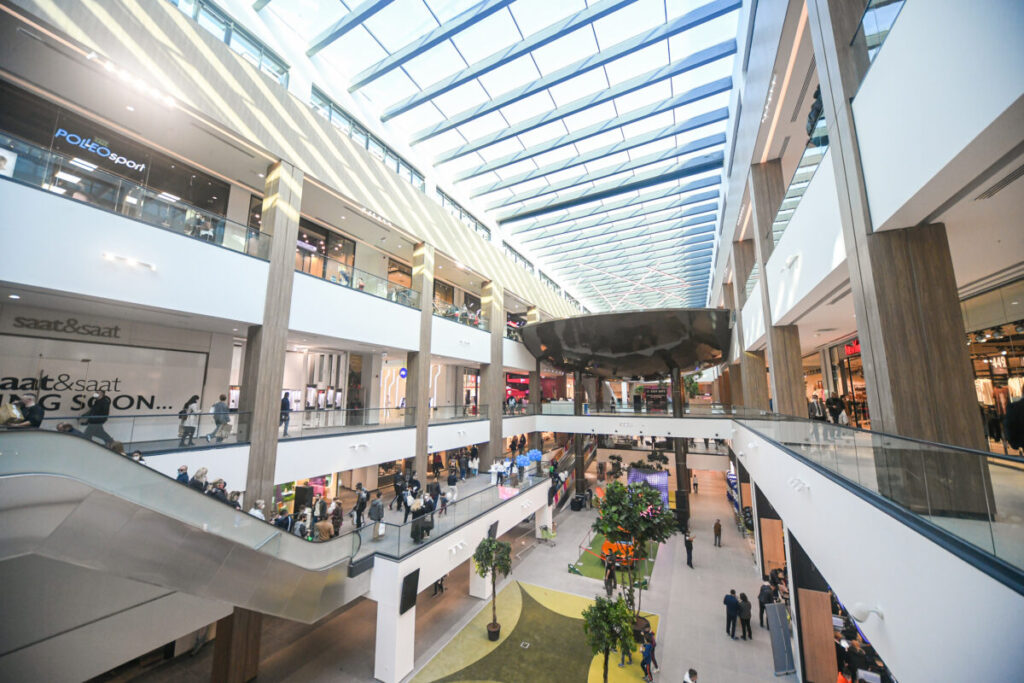 ACROSS: WHAT DISTINGUISHES CONSUMERS IN THE WESTERN BALKAN REGION FROM CONSUMERS IN CENTRAL AND WESTERN EUROPE?
MANE: Consumers in the Western Balkans region generally have a lower average income than consumers in Central and Western Europe. That can have an impact on their purchasing power and buying habits. However, in the markets in which we operate, we are also seeing a growing interest in premium brands, despite high customer demand for value-for-money brands. There is a shift in mentality towards brands that promote sustainability. As a result of that trend, many international premium brands are already represented in that market or are planning to enter it. Central and Western European markets are generally more mature and offer consumers a wider range of products and services. The Western Balkan region, while experiencing economic growth, may still be developing in terms of market supply and diversity. However, when looking at digitalization and e-commerce, it appears that Central and Western Europe generally have higher levels of digitalization and e-commerce penetration, and consumers are more familiar with online shopping and digital payment methods. In the Western Balkans, although e-commerce developed at a higher rate immediately after the 19th century, traditional brick-and-mortar retail still dominates purchasing behavior, and consumers have varying levels of familiarity with and trust in online platforms. However, Generation Z and Millennials show the same interest in e-commerce and digital payments as in EU countries, which means there is a steady increase in interest among that target customer group. It is true that customers in the Western Balkans are focused on lower-middle range brands, but that is changing. We are introducing more mid-range and affordable luxury brands into our malls to meet the needs of the customers.
ACROSS: LET US FOCUS ON THE BALFIN GROUP AND ACREM. WHAT HAVE SOME OF THE BIG "HIGHLIGHTS" BEEN OVER THE LAST FEW MONTHS?
MANE: After 16 years of activity in commercial property management, ACREM recently developed the expansion of one of the malls in its portfolio to offer added value to its customers' shopping experience. At TEG mall, more than 17,000 sq m have been added for shopping, a new entertainment area concept for Albanian customers, and a food court area featuring 11 restaurants In terms of SDG, which is the focus of the BALFIN Group, we have invested in photovoltaic panels at two shopping centers that we manage, TEG and QTU, with a focus on expanding the respective mall's green footprint in the communities in which we operate. Both assets have set examples for the industry. We aim to cover around 80% of our internal energy consumption, and we have already seen positive results to that end. Additionally, all three malls, TEG, QTU, and East Gate Mall, are taking the next steps toward sustainability by offering free charging facilities for electric cars to our customers.
ACROSS: YOUR CENTERS HAVE BEEN A STARTING POINT FOR MANY BRANDS IN THE PAST: WHAT BRANDS ARE CURRENTLY ENTERING THE MARKET?
MANE: An important milestone for 2023 was the opening of the H&M store at TEG, Tirana, Albania, as one of the largest clothing stores in the world, following the opening of East Gate Mall in North Macedonia. A dedicated area of 2,400 sq m is designed to offer affordable fashion for everyone. Together with the partners with which we work at our three malls, we focus on our customers by offering authentic brands, great customer service, and a unique shopping experience. For more than a decade, TEG has introduced the most popular international brands to the country, SEE MARKETS making the shopping center, without a doubt, a popular destination for all Albanians. Following the market trend and customer demand for premium brands, we have introduced new brands in TEG, such as Fashion & Friends, a multi-band store concept first for TEG as well as other affordable luxury brands, such as HUGO, Pinko, A|X, and EA7. We intend to continue developing with respect to this target customer group by adding value to our malls and focusing on the needs of our customers. We have received inquiries from key players that want to enter the markets in Albania and North Macedonia: well-known international multi-brand stores that target both affordable luxury brands and family oriented, low-range target groups.
ACROSS: HOW HAS THE CURRENT ECONOM[1]IC SITUATION (RISING PRICES, INTEREST RATES, INFLATION, ETC.) AFFECTED YOUR DAILY BUSINESS? HOW HAVE TENANTS AND RETAILERS REACTED TO ALL OF THOSE CHALLENGES?
MANE: We have to admit that these are not easy times when it comes to business. Most of our tenants have been affected to some extent by rising prices, but due to the attractiveness of our shopping centers and the high footfall that we have, our tenants have done quite well. Of course, there is pressure to reduce costs, and that will continue. We have to operate at higher costs, and that is the new reality in which we have to do business. However, as long as we focus on the customer experience, the right tenants, and new ideas, the malls will continue to perform well.
ACROSS: WHAT PLANS OR PROJECTS DOES YOUR GROUP HAVE IN STORE IN THE RETAIL REAL ESTATE SECTOR?
MANE: As we have seen in other developed markets, the successful retail park model has not been affected by the crises of the last few years. That is why we have decided to invest heavily in that concept in Albania and North Macedonia. We have already opened a small store in the southeast of Albania, in Korça, which is performing very well. In the years ahead, we will open many more retail parks in both countries. The concept offers customers a different, enhanced shopping experience, but also gives brands the opportunity to expand in our countries via a professional concept.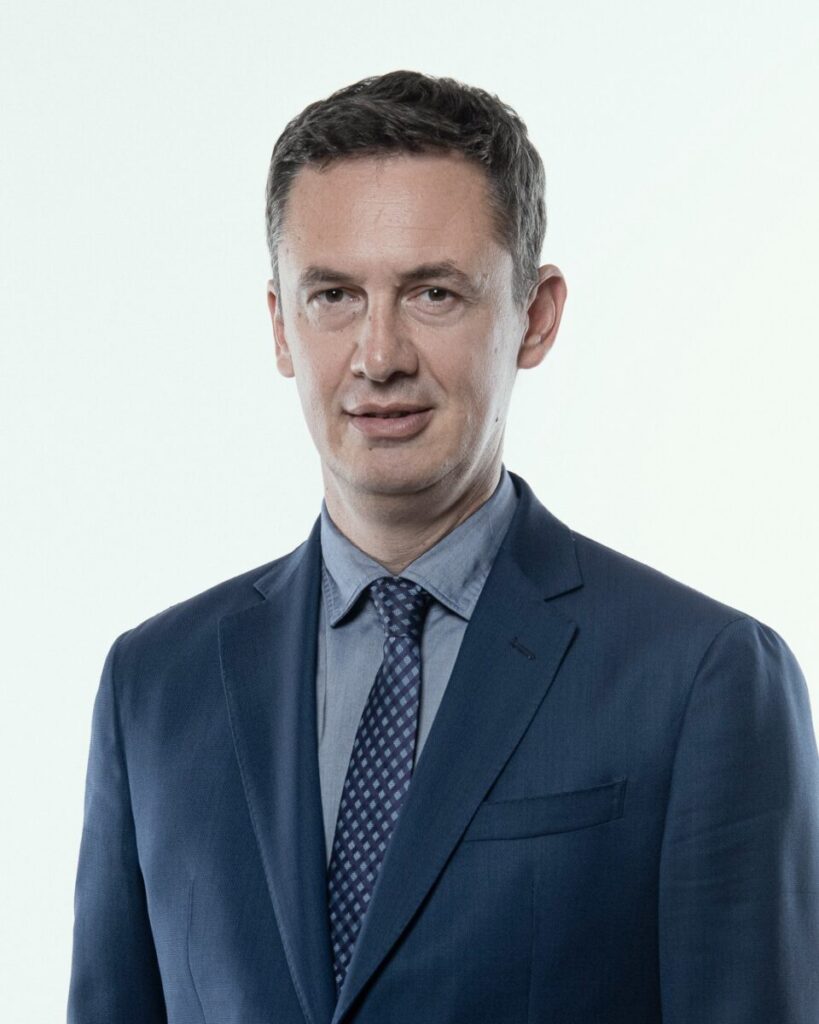 Julian Mane
Julian Mane is the Vice President of Retail at BALFIN Group