Belgrade Fashion Week is a cult annual fashion event in Serbia that brings together all passionate fashion lovers. With a mission to present high fashion to the public, this year in addition to its traditional program, Belgrade Fashion Week hosted numerous fashion shows, castings, exhibitions, and pop-up shops at the most popular shopping centers in Belgrade: UŠĆE Shopping Center, BEO Shopping Center, Mercator center and Delta City. Many visitors had the opportunity to win valuable gifts such as shopping vouchers.
Belgrade Fashion Week's Pop-Up Store at Delta City
A Belgrade Fashion Week pop-up store has been installed in the central square of Delta City durinf the whole May. The pop-up store exhibits fashion pieces from famous local fashion brands such as Arte and Belezza, Atelje Alternativa, Classy gloves, Get Up, Lagami, Marija Handmade, Marija Sinđelić and Milena Radović.
UŠĆE Shopping Center Styling Competition
UŠĆE Shopping Center prepared a special competition for visitors where they had opportunity to win a Spring professional styling session worth 200 EUR. As many as 24 winners had the opportunity to be styled and photographed by the professional Belgrade Fashion Week's team, and the top three winners received a valuable shopping voucher.
Mercator Shopping Center Kids Fashion Show
During this fashion adventure, a special program was created for the youngest fashion lovers. On the 7th of May, Mercator shopping center hosted a casting for kids models at its central square. This was an exciting and unusual experience for 5 to 10-year-old kids who wanted to step into a role of a model and get professional photos taken. The three most successful models were able to win 15,000 RSD vouchers for shopping at the mall.
BEO Shopping Center Fashion and Beauty Consultation
BEO Shopping center hosted from the 14th to the 15th of May a presentation of 2022 spring fashion, makeup, and hair trends. The program was organized at the central square of the center, and visitors will be able to get valuable advice from Belgrade Fashion Week's team of experts on the spot.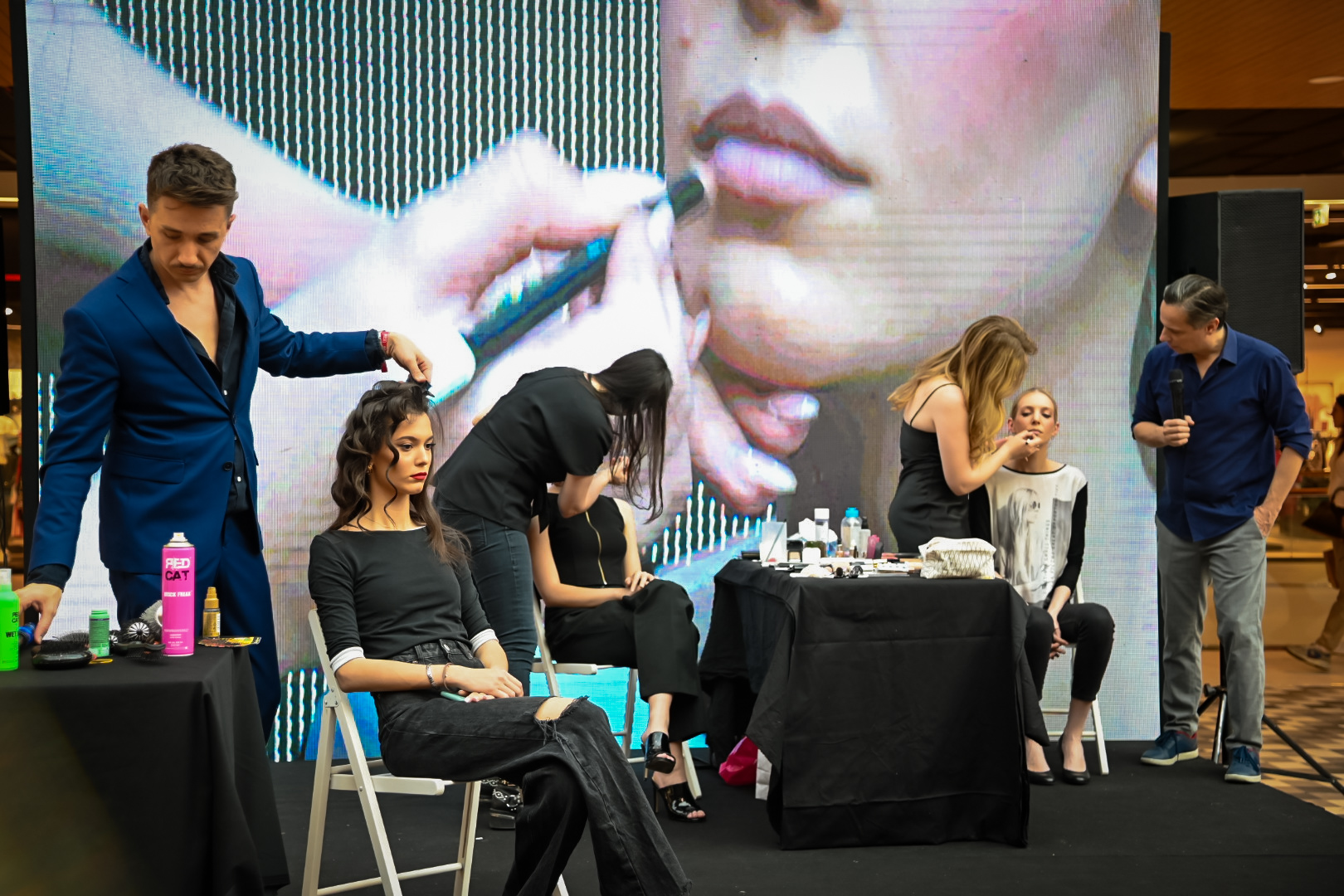 Tvoj Centar App Giveaway
Besides the events, during Belgrade Fashion Week, the mobile app Tvoj Centar which unifies all four shopping centers, offered a special competition where users were able to win valuable and unique fashion pieces by famous local designers.