While I acknowledge that beginning an article about Asian food with by talking about fast food chains may seem contradictory, but it highlights a pressing issue that I've been voicing for quite some time. How is it possible that we have not fully embraced the potential of Asian food concepts and chains in Europe?
Market Potential and Growth
Allow me to provide some context on the incredible potential of Asian cuisine. In 2022, the Global Asian Cuisine Market generated approximately US$145.3 billion (136.2 billion Euro) in revenue. And it's projected to experience a Compound Annual Growth Rate (CAGR) of over 7.00% from 2023 to 2030, reaching around US$233.3 billion (218,7 billion Euro) in 2030. This growth far exceeds the forecast for the European Fast Food & Quick Service Restaurant (QSR) Market. With undeniable market potential, it becomes even more perplexing that institutional Asian food operators are not as prevalent in Europe as one might expect.
A Glaring Absence
Despite Asians making up a significant portion of the European population, the presence of authentic Asian cuisine chains in Europe remains disappointingly sparse. However, London emerges as a notable exception, boasting a vibrant tapestry of Asian-inspired culinary gems. From itsu, and Wagamama to Sticks and Sushi, Dishoom, Giggling Squid, and the Asian player MangoTree, the city truly embraces the flavors of Asia. Yet, the same cannot be said for the majority of mainland Europe. Barriers to Growth
Efforts have been made, such as Group Bertrand's takeover of Petaya and the master franchise of Itsu in France, or Sticks and Sushi's market entry into Germany. However, the progress remains slow. Wagamama, while a strong player, has been cautious in expanding into vast markets like Germany. Moreover, well-loved concepts like itsu, marugame udon, and udon still primarily operate in the UK and Spain. This raises the question of why these incredible brands struggle to establish a foothold in continental Europe. Authenticity and Market Potential
One might argue that Asian food is already prevalent throughout Europe, but let's delve deeper. For example, in 2019 we had over 3000 Chinese restaurants in our capital cities in Europe with a growing trend but besides Wagamama and some limited efforts no major chain has entered continental Europe successfully. But in a survey conducted in 7 countries, Asian cuisine especially Chinese and Thai are scoring top marks and massive demands. While there may be numerous local Asian food establishments, they often lack inspiration, branding, and consistency and they do not attract a broader customer base. When we speak of Asian food, we envision more than just simple dishes like "pork, sweet and sour." It's about unlocking the rich variety of flavors and experiences that go beyond traditional boundaries. Consider iconic establishments like Hakkasan, Zuma, or Rokka; they undoubtedly offer unparalleled experiences but are limited to a select few. What about the masses who yearn for an authentic, modern and contemporary Asian food encounter in malls, outlets, stations, and beyond?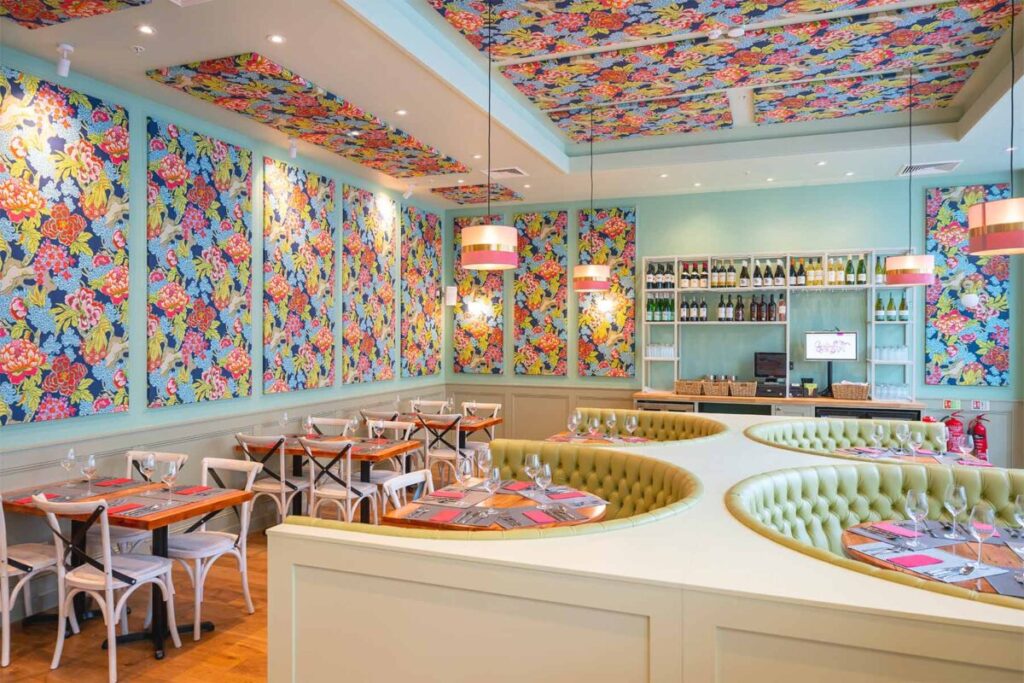 The Need for Revolutionary Support
Why can't we witness the emergence of PF Changs (Chinese Bistro) or a hundred MangoTree restaurants throughout Europe? Why is Wagamama slow to enter vast markets like Germany? And why are concepts like itsu, marugame udon, or udon confined to the UK or Spain? The answer lies in the lack of committed and passionate enough partners willing to support these different ventures and a broader understanding of the requirements for a lasting success in European markets. It's not the simple letting a space to a tenant, it is the collaborative development of a new category which is currently only covered superficially at best in the different assets. I am not talking about more of the same, I think we should reach out to the brands and work with them to get it done right. As an advisor working with several of these players, we see these things lingering in the starting block, but we haven't heard the shot yet.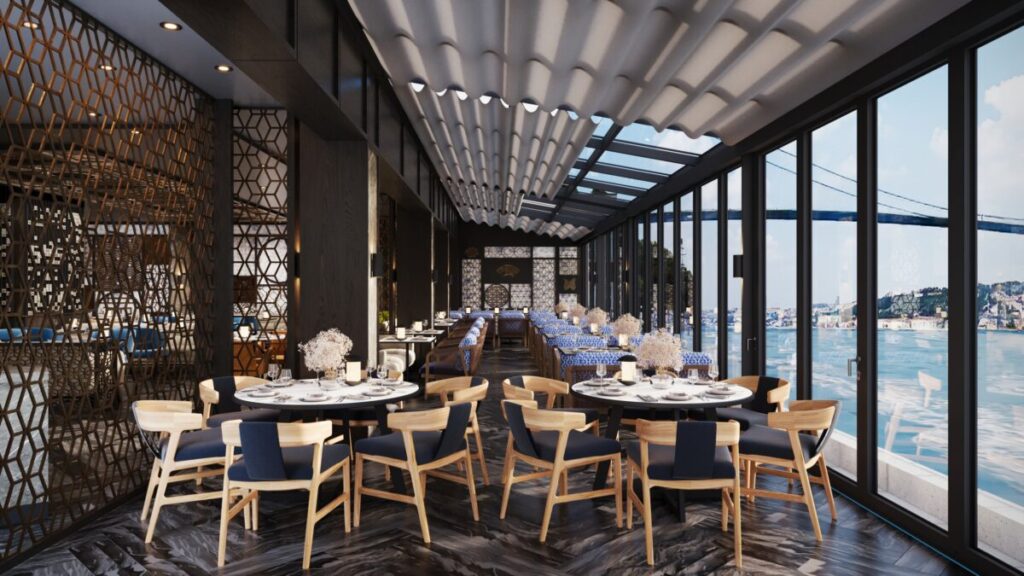 An Appeal to the Retail Industry
It's time for the retail industry to think much more creatively and out of the box and become catalysts of change, supporting these remarkable players during their early years of development. Encouraging creative and supportive deals, and establishing joint ventures, can help Asian cuisine brands establish themselves in Europe. However, it's important to acknowledge that success will take longer and require more endurance and subsequently investment. Changing people's perception of the cuisine, their behaviors, understanding, and routines takes time and a concerted effort.
Benefits of Authentic Asian Cuisine
Let's pause for a moment and consider the incredible benefits of embracing authentic Asian cuisine. Asian food is renowned for its rich variety of vegetables, spices, and flavors that tantalize the taste buds. With its perfect blend of salty, sweet, and spicy flavors, every bite is an adventure. Moreover, the Asian diet is rich in fiber, vitamins, minerals, and antioxidants while being low in saturated and total fat. Many health professionals believe that this diet actively protects against chronic diseases such as heart disease and cancer. While it's essential to make informed choices within this category, it's worth remembering that we never claim burgers make us slimmer and younger either.
Captivating and Shareable
Beyond its health benefits, Asian cuisine captivates with its vivid colors and visually appealing presentations. Each dish is an opportunity to create shareable moments and build connections through social media platforms. From Instagram-worthy sushi rolls to vibrant curry bowls, exploring Asian cuisine offers an exciting and visually captivating journey.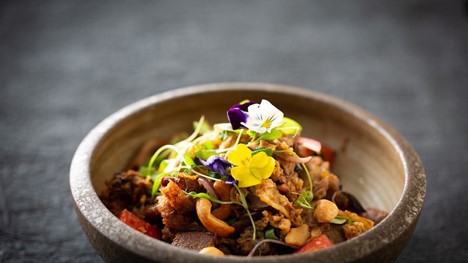 Conclusion
We stand at the threshold of a remarkable opportunity to celebrate Asian cuisine and unleash the beauty and potential it holds. We should embrace this magnificent culinary world, bridging cultural gaps, and savoring the delicious flavors that Asian food has to offer. By supporting and championing the development of a variety of brands, we not only elevate the dining experiences available to all but also enrich our society as a whole. So, if I could wish for something it's time for the retail development world to become pioneers of change, inspiring a love affair with Asian cuisine that will last for generations to come.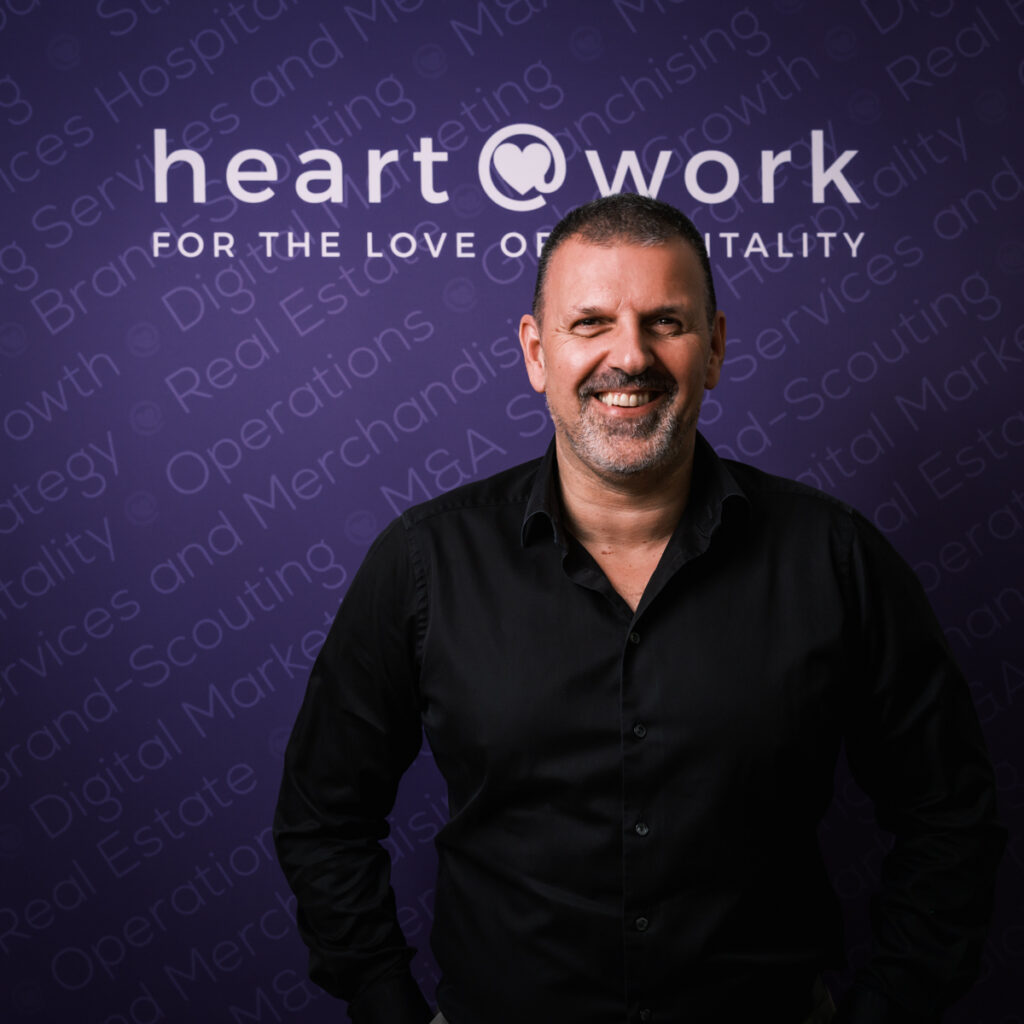 Will Odwarka
Will Odwarka is the Founder and CEO of Dubai-based firm Heartatwork Hospitality Consulting since 2019. He was born and raised in Vienna, Austria. He has 30+ years of experience leading international strategic growth and development, Franchise and partner management, and F&B operations. He successfully opened over 1000+ outlets in over 40 countries for renowned global players such as McDonald's, Starbucks, Burger King, Costa, and Wendy's and smaller players like Creamscafe and Coffeeshopcompany. He strongly focuses on international market entry for F&B players, brand and investor scouting, and AI in hospitality in the Middle East and Europe. Will Odwarka is a guest lecturer at the Academy of Hospitality in Dubai and trainer at the Gregory Vogt School for retail professionals in Dubai. Furthermore, he is a Co-Owner/Operator of Mozart-Hospitality Management, overseeing the operation and development of new food concepts.