The only way to keep a shopping center alive is to make it the center of unique offers and experiences. Art is an effective tool that can transform a shopping experience.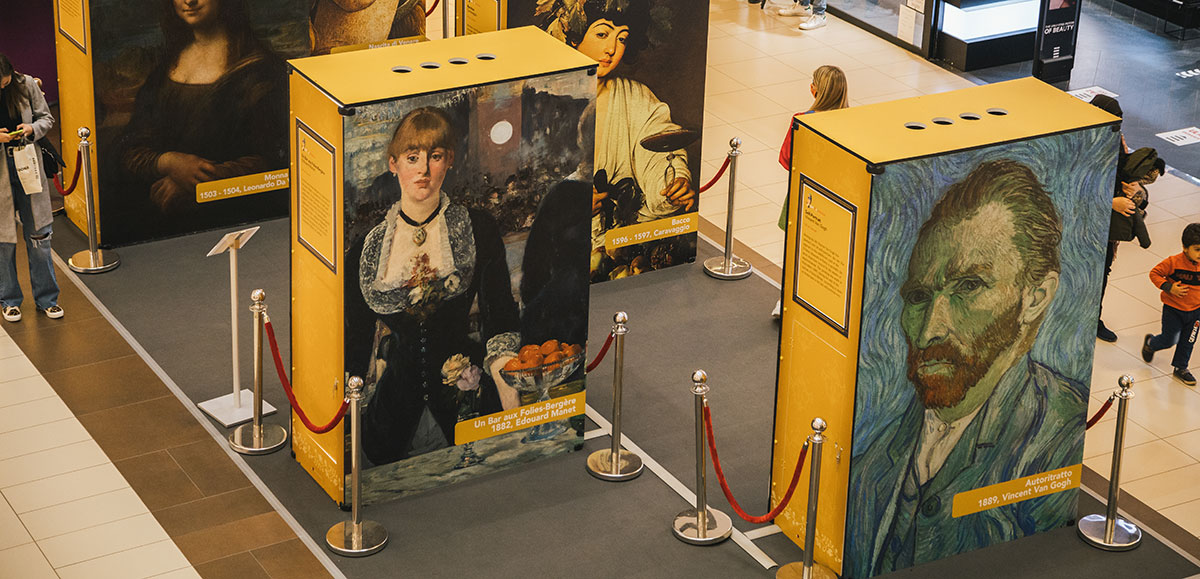 "Art Revolution – Art That Comes to Life" was an interactive exhibition where the protagonists of famous masterpieces come to life through 3D animation to tell their stories. The exclusive interactive museum was located in two places on the ground floor of the UŠĆE Shopping Center and revealed to visitors the stories behind the most famous paintings of all time, from the Renaissance to pop art, allowing visitors to experience them in a whole new light. The exhibition presented a total of ten 3D works of art in history. During the three-week-long exhibition, more than 30,000 people visited this unique interactive museum.
The exhibition of NATIONAL GEOGRAPHIC photographs "Women: A Century of Change" showed photos from Nat Geo's exclusive collection aimed to remind the public in Serbia of the true meaning of Women's Day, provide an outlook on the position of women in modern society, and hopefully inspire future improvements. Tens of thousands of visitors were able to see the collection of more than 70 photographs taken during the span of nine decades in various parts of the world. The two-week exhibition was complemented by a rich program of workshops, seminars, panel discussions, and part of the accompanying program was a thematic mini-festival of NATIONAL GEOGRAPHIC documentaries dedicated to famous heroines – Jane Goodall, Amelia Eckhart, Diane Fossey, and others, all broadcasted in shopping mall cinemas.