Amsterdam welcomed the outlet center at the end of 2020, the only outlet in the Greater Amsterdam area. In the less than 3 years it has been operating, and despite opening at the height of the pandemic, it has been a resounding success. The centre is experiencing exceptional growth this year and is proving to be one of NEINVER's fastest growing centres across its portfolio, registering double-digit growth in brand sales and footfall, and a 40% y-o-y sales density increase.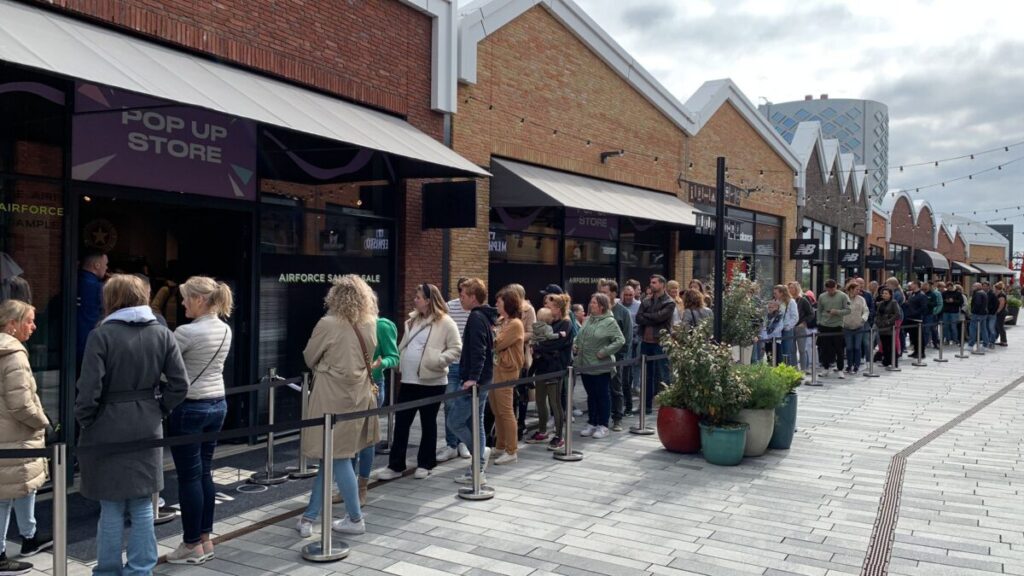 Key metrics such as average basket, capture rate and average ticket have also grown by more than 20%, with customers buying more when they visit the center thanks to its highly appealing retail mix. In the past few weeks, the center has seen long queues form in front of stores, demonstrating the fantastic momentum at Amsterdam The Style Outlets. This has been spurred on by new-comers such as LEVIs, AIRFORCE, TOM TAYLOR KIDS, PUMA KIDS, THE DUTCH COOKIES SHOP and LIEBESKIND, all of which are helping to draw in customers and drive sales.
In addition to its 70-plus outlet brands, the centre has been increasingly focusing on the experience offered – hosting a variety of special events throughout the year, which are significantly increasing our brand partners performance. In fact, 95% of the brands have registered double-digit growth since the start of the year, thanks to well-received events such as Jungle Night and Super Thursdays. These pioneering and disruptive events created and developed by NEINVER across its portfolio, are exceeding performance expectations, as well as enhancing consumer engagement and loyalty. The latest edition of the Jungle Night boosted sales by 136% and footfall 53% versus 2022 at Amsterdam The Style Outlets alone.
In the upcoming months, visitors can experience the new summer campaign 'senses' that will be rolled out throughout the centre as well as new retail brands joining the mix – such as INVICTA, which is opening soon – and the momentum is set to continue.