Location: Overhoeks district, Amsterdam, Netherlands
Property: YVIE Amsterdam (congress hotel + residential tower)
Owner: Union Investment, acquisition in 2019 Project duration: 2020-2024
Targeted property use: hotel with restaurants and spa, residential apartments, extended stay, offices
Expansion of GLA: to 106,000 sq m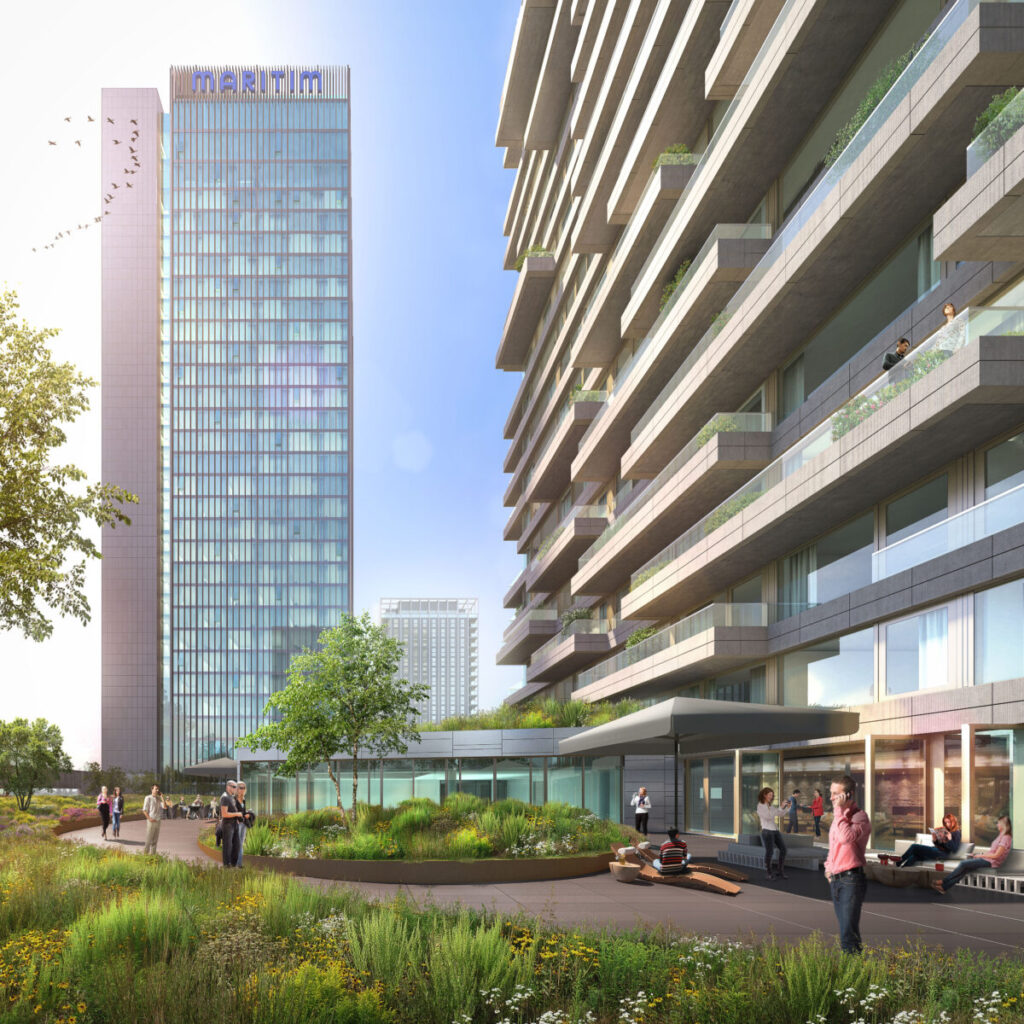 In the immediate vicinity of the Central Station, Union Investment is developing a congress hotel, a residential tower, and an extended-stay concept in Amsterdam's Overhoek district. In 2019, Union Investment took over the project after it had stalled. Challenges include the resumption of planning, securing the ground lease, and immediate commissioning of a new general contractor. Union Investment is investing around EUR 500 million in the project development.
To realize this, Union Investment has concluded leases of above-average length. To supplement the residential and hotel offering with residential units that can be booked over the longer term, Union Investment partnered with Irish aparthotel operator Staycity. From May 2024, Staycity will operate 120 rooms on floors three to ten and a total area of 7,000 sq m in the 31-story residential tower, one of the two buildings in the mixed-use complex. The other floors of the residential tower will be occupied by 176 rental apartments, which Union Investment will market directly. The lease agreement concluded with Staycity has a term of 25 years. With an agreed lease term of 50 years, Union Investment is also entering into a strikingly long-term lease agreement with the Maritim Hotel group. The Maritim Hotel is scheduled to open in 2024 with 579 rooms. The 110-meter hotel tower for the four star property will be Amsterdam's third tallest building. Attached to it is a modern and multifunctional convention center that can accommodate more than 4,400 visitors. Measured by the number of rooms in the attached hotel, the congress center will be the largest venue of its kind in the European market. With the Maritim Hotel in the neighboring building and Staycity in the residential tower, around 75 percent of the total project has been already pre-let.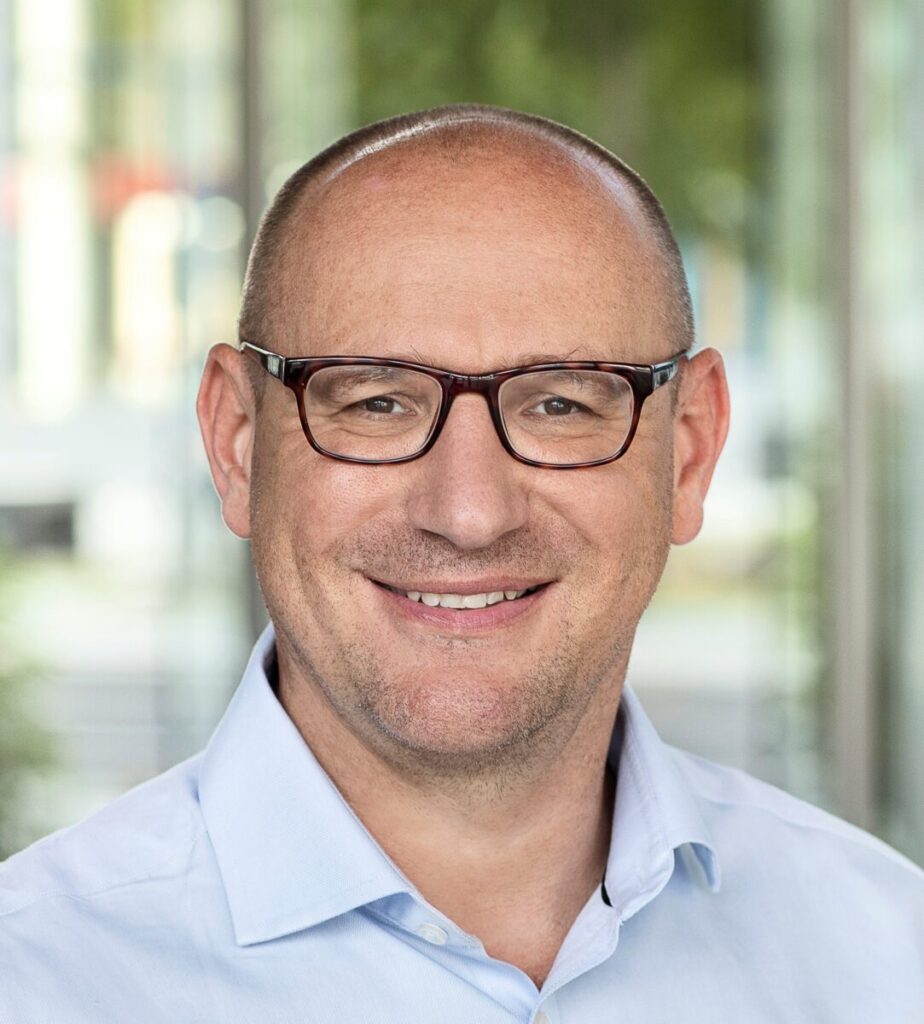 Ronald Behrendt is the Project Manager at Union Investment for YVIE in Amsterdam: "In 2019, we purchased this project development in the then still quite empty Amsterdam North district, as we recognized the outstanding potential of this property in this unique location. Through the focused use of our many years of project experience, we could very quickly resume the construction work, which the seller had stopped earlier. The execution of this highly complex construction task in a time marked by pandemic, supply shortages, construction cost increases, and a war in Europe could only succeed because all parties involved brought an extremely high level of commitment and cooperation."