Dear Reader,
Retail real estate is undergoing a vast transformation. Developers have traditionally built retail spaces in areas with significant residential communities — a phenomenon reflected by the common trend, "retail follows rooftops." Developers are taking this trend further by building under the rooftops and converting apartment lobbies in high foot traffic areas into public retail spaces. Mixed-use is the dominating trend within the industry.
Offline retail continues to experience a cultural shift. Although human connection and personalization is essential for many retailers—and shoppers—, many larger brands still need a strong identity for successful omnichannel execution. On top of all that – and in addition to the ongoing economic and political whirlwind – comes the ESG challenge.
There is a need for new valuation and transformation strategies. This Online Special highlights outstanding initiatives and discussions from industry leaders and companies.
The latest ACROSS roundtable discussion between Klaus Striebich (RaRE Advise), Steffen Hofmann (Ambas), Jean-Christophe Bretxa (METRO PROPERTIES), Tijana Elez (MPC), and Henri Eisenkopf (Union Investment) sheds light on how market developments change the mechanisms of valuation. To find the "right" price for retail real estate, a clear vision, realistic business model, professional data, and expertise are essential. Union Investment is changing direction for the better by considering the value chain holistically. The key driver for this is ESG. In a detailed focus topic, Managing Director Henrike Waldburg explains the corporate positioning, how Union Investment understands transformation, and why it is worth investing in transformation from a financial and social perspective. Five case studies show how she and Union Investment put this into practice. Furthermore, learn how big industry names like SES, HBB, and Kaufland converted their centers and locations into state-of-the-art shopping destinations.
Enjoy reading the Online Special!
Yours sincerely,
Reinhard Winiwarter
Publisher of ACROSS Magazine
---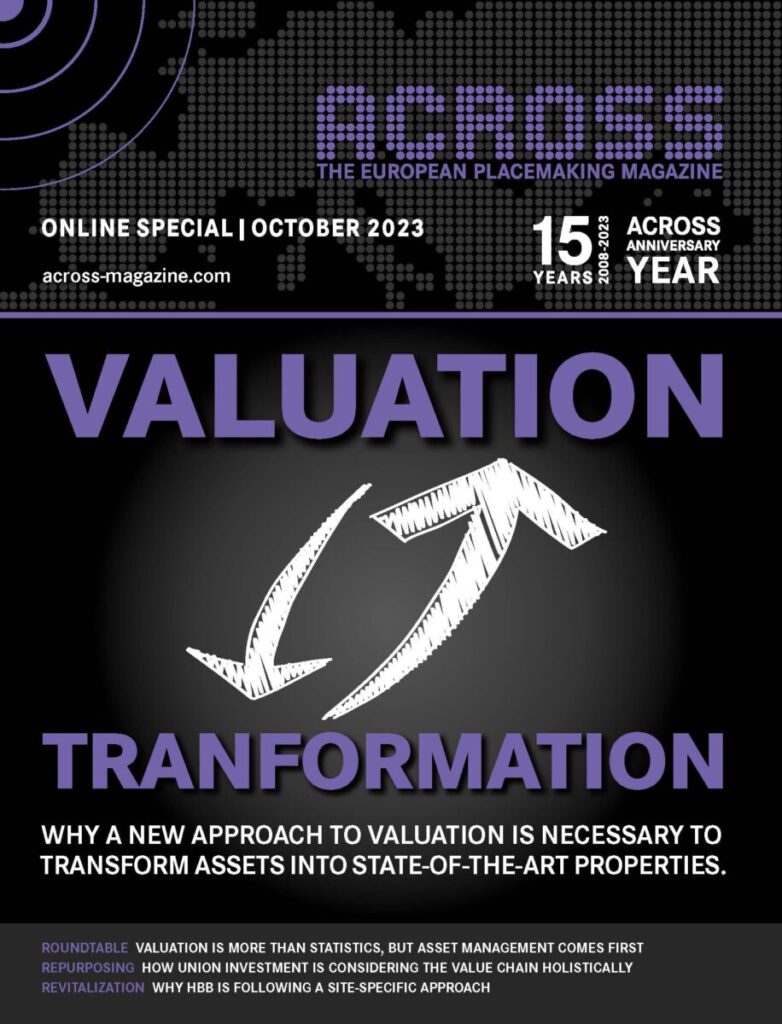 ---
Top-quality industry information is very important, especially in challenging times. Therefore, ACROSS will further expand its reporting, particularly in the online sector. You will find our publication dates for 2022 here. Benefit from our strong presence to further improve the positioning of your company.