Location: Hamburg, Germany
Property: TRIIIO Hamburg (formerly known as Hamburg Süd Headquarter)
Owner: Union Investment, acquisition in 2021
Project duration: 2022-2023
Targeted property use: offices with complimentary restaurants
Lease increase: 90% from 03/22 to 08/23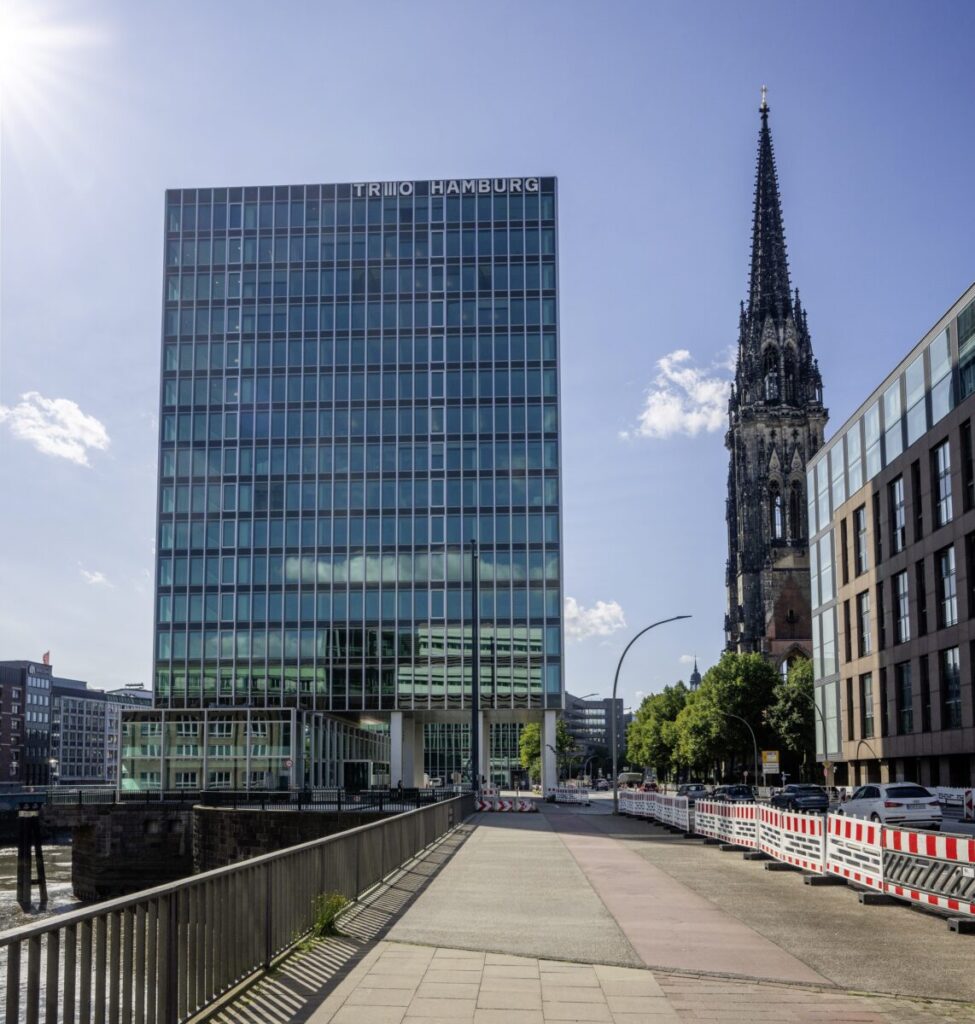 Union Investment purchased the properties in complete vacancy. The core task is the conversion of the properties into a property that can accommodate several tenants, taking into account the extensive preservation order. In addition to historic preservation, challenges included realizing small-scale rental space for maximum flexibility, rebranding and repositioning after the former sole tenant Hamburg Süd moved out, and leasing during the conversion.
TRIIIO Hamburg is located between the southern edge of the city center and Hamburg's Speicherstadt warehouse district, making it one of Hamburg's most sought-after real estate locations. TRIIIO Hamburg, which the shipping company had vacated, was converted into an urban quarter within 1.5 years, with offices, a company restaurant, as well as conference and collaboration areas. In the spirit of sustainability and due to the protection requirements for historical monuments, the Hamburg Süd lettering was removed, and the "Hamburg" part of the lettering was cleaned and subsequently reattached together with the TRIIIO lettering. The first tenants moved in at the beginning of 2023. Initially, the building consisted of three components: A 15-story high-rise, a two-story connecting building, and a six-story building. In 2016, the complex underwent a technical and energy refurbishment and was extended to include a seven-story office building.
Ninety percent of the total 19,321 sq m in TRIIIO Hamburg is already leased to 7 companies with solid credit ratings. Full occupancy of the usable space in the now BREEAM-certified TRIIIO is within reach. The new users include the law and tax consultancy firm YPOG and the real estate services provider Cushman & Wakefield. Future TRIIIO users also include collect.AI, a subsidiary of Aareal Bank, the hydrogen division of E.ON, the ship classification company Lloyd's Register, and Deutsche Giganetz GmbH. The new tenants are all scheduled to move in by April 1, 2024.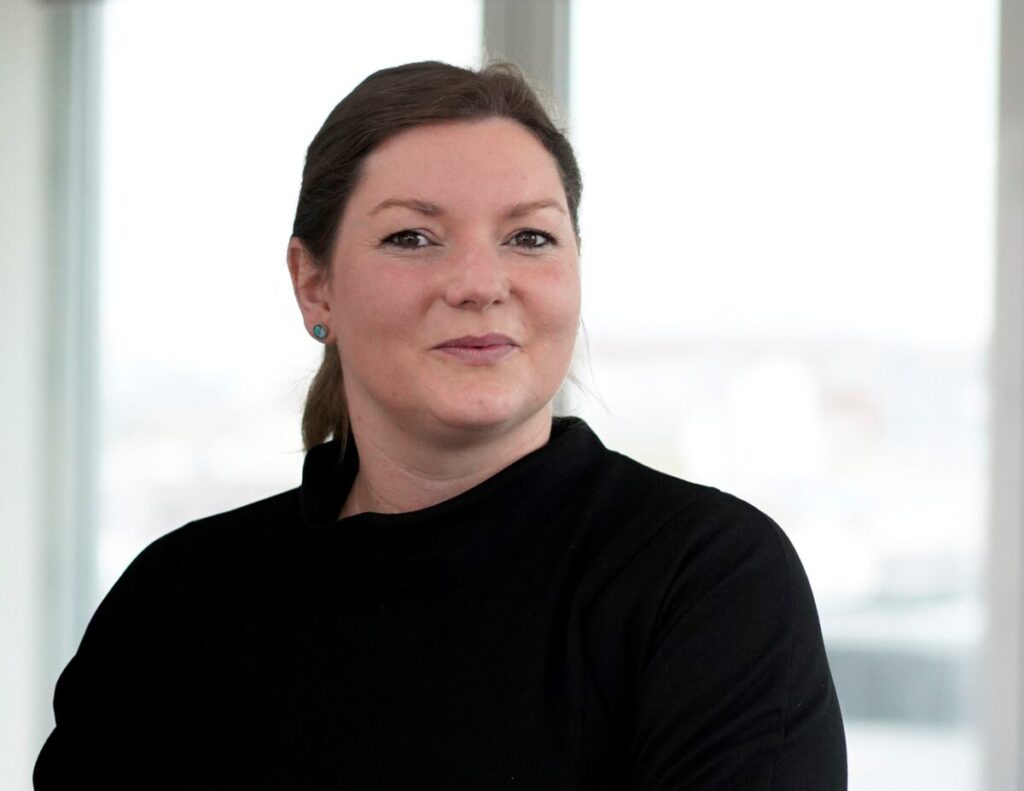 Sophia Pertig is the Project Manager at Union Investment for TRIIIO Hamburg: "The special feature of the TRIIIO project for me was the high profile of the property in Hamburg and far beyond and the special requirements for its historic preservation. To have the opportunity to work on a listed part of Hamburg impresses me to this day. In close partnership with the landmark preservation authorities, we transformed the former Hamburg Süd headquarters into a building that meets the requirements of a new, demanding tenant clientele while retaining its character, right down to parts of its name. And, of course, its priceless view over Hamburg, now complemented by magnificent roof terraces to enjoy it even more."