Retail Column by Heidemarie Kriz, Point of Sale Doctor and Retail Architect (KRIZH, POSitive Affairs)
Grown over generations
Behind Torquato AG is the Leuchtturm Group, a fourth-generation family business for premium brands that has been developing products with a distinctive design language, with love, and down to the smallest detail for over 100 years. These premium products help make life more personal, emotional, and eventful. In today's fast-paced world, analog enjoyment is a true luxury, but one that is affordable. But if you think all products stay in their respective forms over the years, you're mistaken: existing ones are challenged while discoveries, techniques, and materials from around the world are evaluated to make their way into the assortment. One thing can be felt everywhere at the Torquato site: the people who work here enjoy what they do; they have high standards and an everlasting desire to change and discover something new.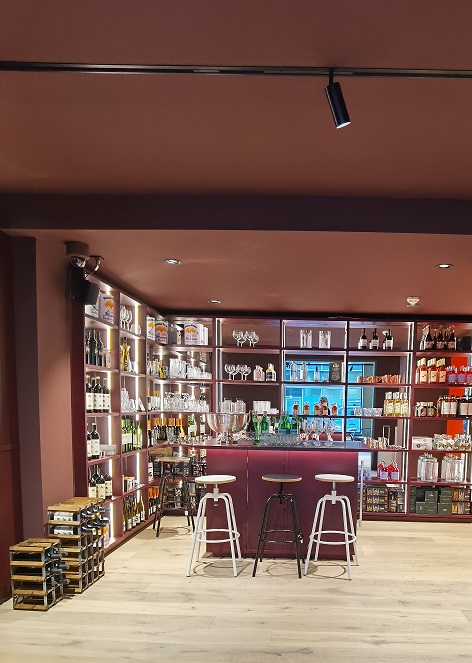 Curated spaces, a print catalog, and gifts with an emotional patina
Torquato was founded in 2000 in Geesthacht near Hamburg and employs around 80 people today. The premium mail-order company sells a range of 5000 products, each lovingly selected by the Stürken brothers Axel, Max, and Moritz. On their travels, they look for extraordinary handicraft enterprises, unique products mainly rooted in tradition and history, small specialties that trigger emotions, without which one would no longer want to live or which are often allowed to accompany one for many years. This is how the portfolio of currently around 600 international suppliers, who are often represented with only one single (and therefore unique) product, came into being. Logistically, this is very time-consuming – but they are happy to accept this to be able to offer holistic experiences with things from all over the world at this level. It is, therefore, hardly surprising that there is a haptically outstanding monthly edition of a print catalog.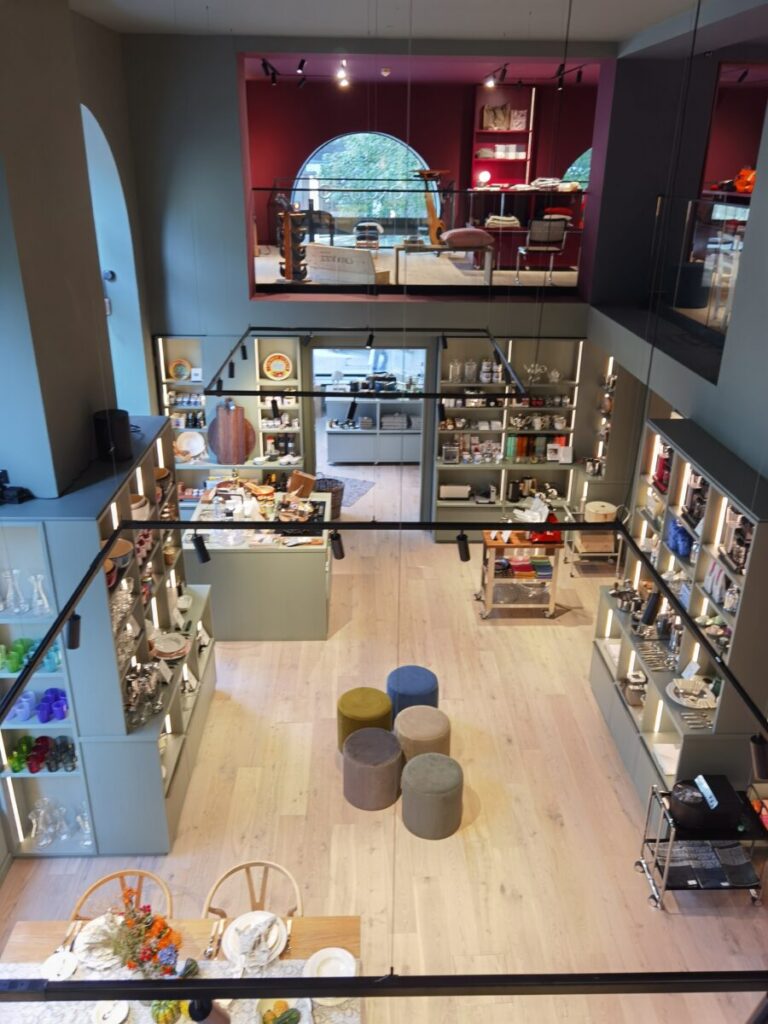 Experience the products in the store with all your senses
Currently, Torquato operates six locations; the store in Frankfurt was recently opened and is characterized by its large, open floor plan, which depicts the individual living spaces. Due to its corner location, there are many large display windows that often successfully draw passersby in. Over two floors, products are found with wondrous ease, all of which you want to have immediately. Each room appears in a carefully chosen color that carries through to the door frame, ceiling, and even the furniture, so the focus immediately lands on the curated product selection. Nothing is cluttered; you feel warmly welcomed, almost at home. You get this feeling from the people who "live" there, as they greet you as you enter, just as you greet friends and guests, whom you joyfully await. You can experience high-quality fragrances as you walk through the kitchen, living room, and bedroom. All the scents come exclusively from the products, such as candles, flowers, and spices. This underlines the authenticity of the experience and thus creates a particularly pleasant memory.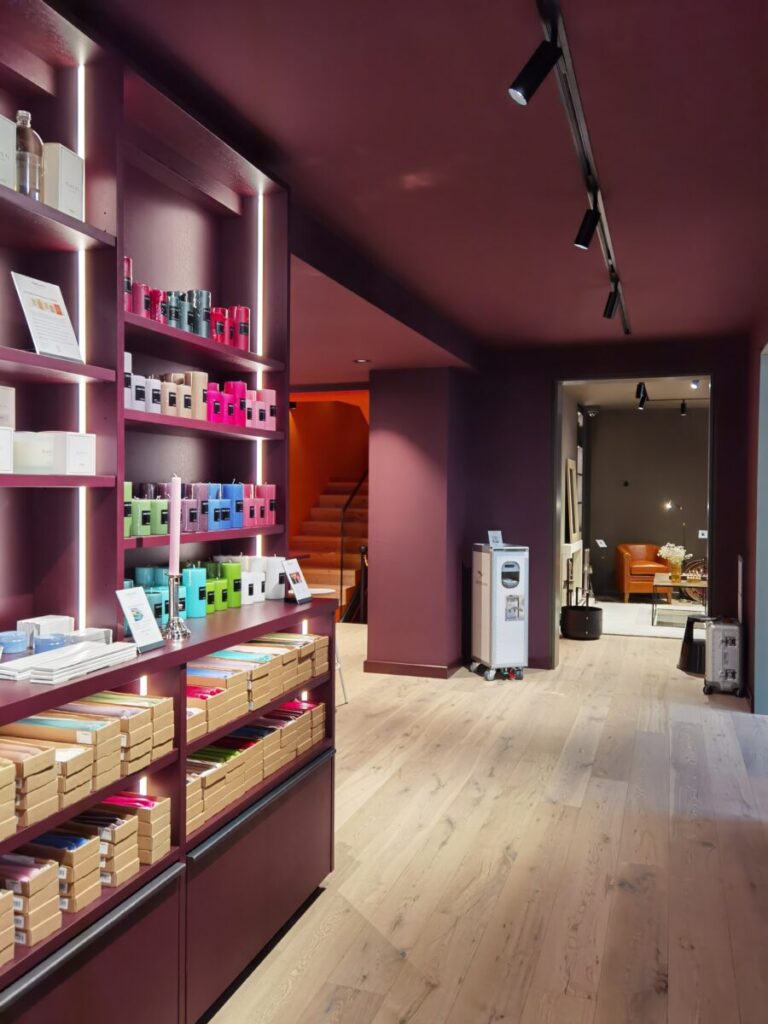 Standstill is regression
Due to the change in shopping behavior in recent years and the continued constant changes, a standout product selection is essential, as well as excellent advice and offering services such as personalization. Leaving nothing to chance and wanting to make the customer's shopping experience memorable all the way to the delivery address, Torquato has an in-house warehouse and logistics center that makes shopping easy, both online and offline.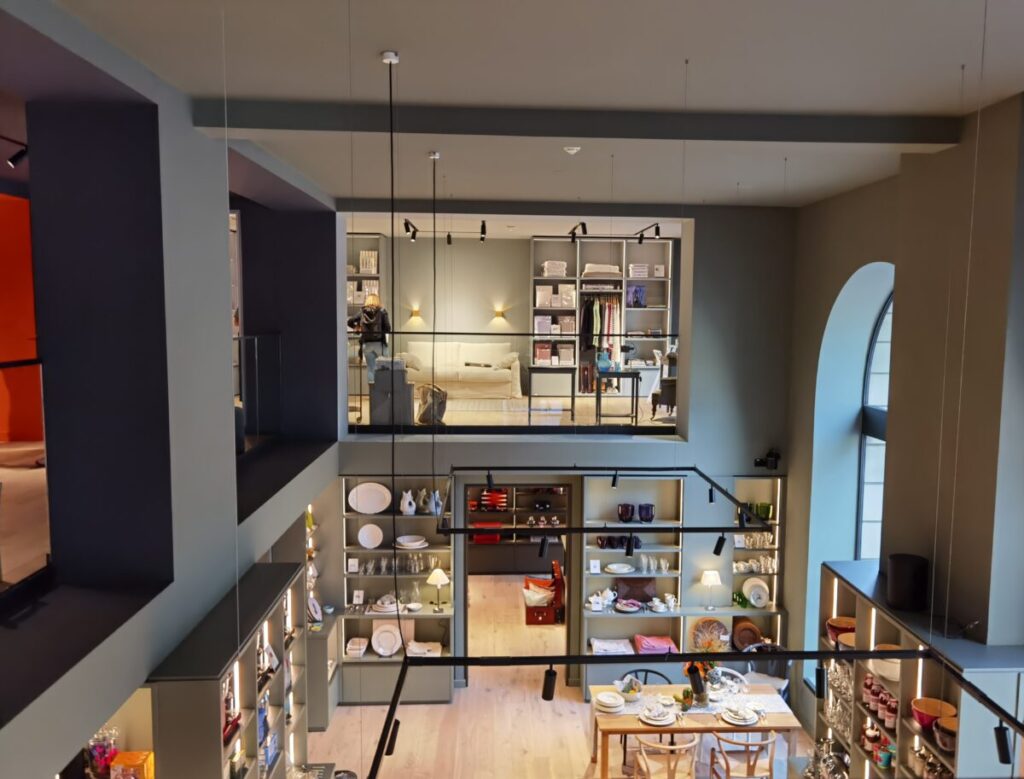 My tip: This family business shows that even as a long-standing, traditional company, it is important to be courageous and to dare to do something different. To open a store with this product range in Hamburg during the pandemic shows courage. It is crucial to be resilient and, even after decades, to constantly evaluate and readjust if necessary, not to rest on success but to keep working to improve even small details or find unique products at small craft businesses away from big cities. Looking at all the (online) channels, everything seems coherent and heartwarming. The togetherness and the sound of joy run through all areas, becoming tangible and palpable. Even when entering the curated store, the joy that dominates this place is omnipresent and intensely felt by its customers. What is shown here at Torquato is coherent as a whole, extraordinary in detail, and – what makes it particularly special in today's world – an experience for all your senses.
Shop contact
Torquato
Kaiserstraße 25
60311 Frankfurt am Main
Germany
---
About Heidemarie Kriz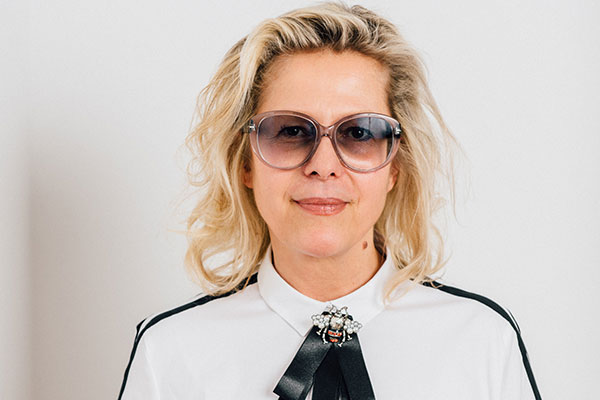 In this monthly retail column, retail architect Heidemarie Kriz shares with us her Retail Shop Tip and lets us know her thoughts and expertise regarding her experiences visiting some of the latest and most innovative shops. Heidemarie Kriz has been an architect and shop designer for more than 25 years. For decades, she has held senior positions with major brands across Europe, but she has also worked as a freelance concept designer, an architect, and a consultant specialising in shops, furniture design, customer and purchasing behavior, and visual merchandising. Kriz and her team of experts specialise in retail concepts, analysis, and holistic advice in the retail sector. In addition, she also writes retail-specific topics in the editorial team of ACROSS Magazine.
Contact
Mail: krizh@krizh.com
http://www.pointofsale.doctor
http://www.krizh.com
http://www.positiveaffairs.com