WINIWARTER: Congratulations on the management contract for Prishtina Mall. It is the largest shopping center in this region with 115,000 sq m of GLA. The Western Balkans region's shopping center scene is very much characterized by local players. What were the reasons to bring an international player like Sonae Sierra into the project? And what were your specific inputs/approaches during the consulting phase of the project?
CRISTINA SANTOS: "In March of 2022, we were hired to consult on one of Europe's largest shopping centers, and our partner quickly realized the added value of a deeper collaboration. This commitment proves Sierra's pledge to create value in our customers' assets, through its specialized teams, as well as through the growing number of brands that equally rely on our know-how in international management. Sierra began collaborating with Prishtina Mall through consulting services in the areas of leasing and operations, and shortly after, became responsible for the management of the project. Together with the local team, we made a clear contribution to closing large anchor retail units, which helped attract high-profile tenants and establish the mall as a major retail destination that serves not only Prishtina and Kosovo, but also its surrounding countries. In just eight months, we completed 100 leasing contracts, allowing Prishtina Mall to open with an occupancy rate of 81% of stores. But that was not the end of Sierra's involvement in the project. Our contribution also extended to establishing a strategy for Mall Activation, as well as operational processes, by providing a wide range of services that reflect our expertise in property management and proven track record with our clients."
WINIWARTER: How would you describe the center's brand mix?
SANTOS: Prishtina Mall has a diverse and complete commercial offer, featuring over 230 prestigious local and international brands. With more than 3,500 parking spaces and a Gross Leasable Area (GLA) of 115,000 sq m, the shopping center is organized in clusters:
A kids cluster with B&G, Eureka kids, Mayoral, and Orchestra, as well as the first Hamley's in Kosovo.
A premium offer, composed by Boss, Scotch & Soda, Paul & Shark, Hugo, Michael Kors, and Twinset.
A very complete sports cluster with Nike, Adidas, Intersport, Sports Vision, Szeer, and Buzz.
A household/home furnishing cluster including Jysk, Comodita, Luani Home, and Seazon décor.
And other anchors stores, such as the Inditex group, Terranova, Piazza Italia, Aztech, LC Waikiki, H&M, as well as, for the first time in the country, Mr. Bricolage.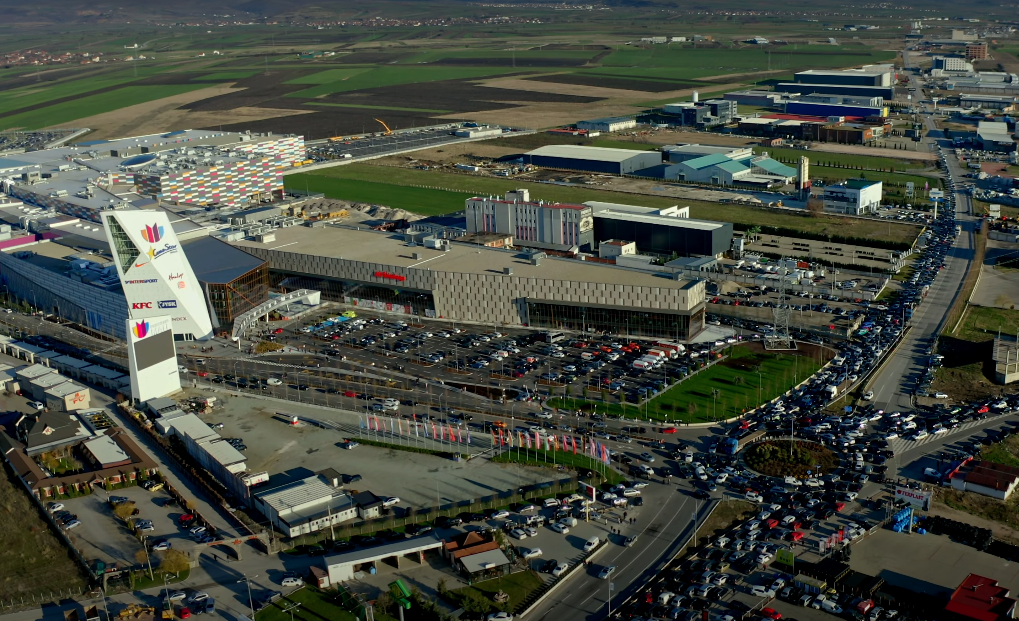 Additionally, the shopping center features the largest indoor entertainment park in Kosovo, HyperActive, with a dedicated 12,000 sq m space, making Prishtina Mall an attractive destination for leisure. HyperActive offers over 10 attractions such as Go-Kart, AR Bowling, Axe Throwing, Laser Tag Arena, Escape Rooms, Kids Playground, Arcade Games, Sports Bar, Virtual Reality, and AR Darts. On the same floor, Prishtina Mall also offers the most modern cinemas in Southeast Europe, CineStar Cinemas. With a wide range of specialties in the field of gastronomy, Prishtina Mall presents its visitors restaurants such as PPM and Sarajeeva Steak House, coffee shops like Lavazza and Bagolina café, lounges, fast food outlets like Burger King and KFC, as well as a modern supermarket – Interex Extra – with a large fresh food offer. This scheme reinforces the confidence that leading brands place in the projects that Sierra manages, supporting its international services growth path, and underlining its market leadership in the sector.
WINIWARTER: Did you bring any new brands into the region?
SANTOS: Yes, since Sonae Sierra's involvement, we have signed around 100 leasing contracts that include well-known "first-time" brands, such as Michael Kors. Our goal is to continue to bring new and exciting brands to the region and to display our visitors unparalleled shopping experience. We believe that through constant innovation, we can remain at the forefront of the industry and maintain our commitment to create value in our customers' assets, through our specialized teams, as well as through the growing number of brands that equally rely on our know-how in international management.
WINIWARTER: What is the definition of the catchment area for this center?
SANTOS: The catchment area for this shopping center extends beyond just the region of Prishtina, going across borders to include its neighboring countries. Prishtina Mall is located near the main international highways intersections, making it easily accessible to visitors from a wider geographical area. This makes the shopping center not only a reference in Kosovo, but a social hub for visitors from other geographic areas.
WINIWARTER: Do international brands enter the market with their own stores and do they rather use local franchise partners? How do you see the development in this respect?
SANTOS: Typically, most international brands operate with local franchise partners, but that is not exclusive.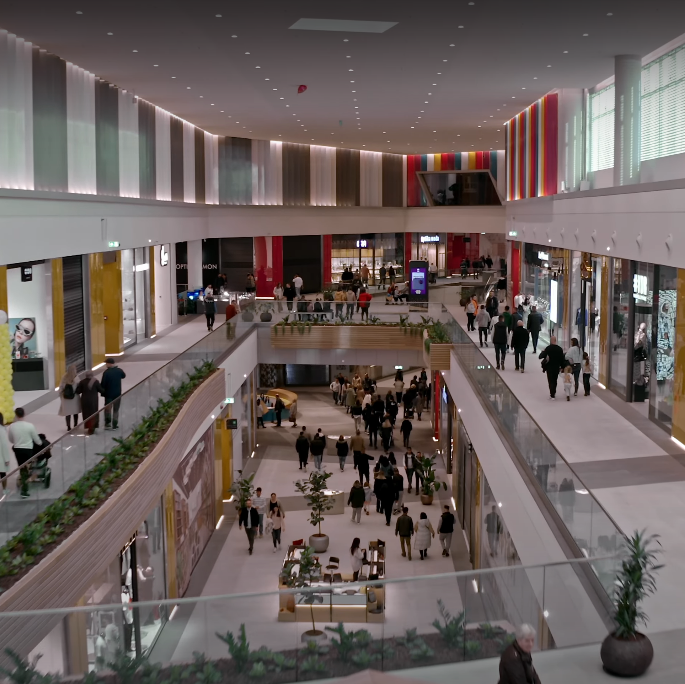 Property Management: New assets, services and regions
WINIWARTER: Sonae Sierra has recently been very busy in property management. What are the latest highlights?
SANTOS: We are very pleased with the significant increase in new service contracts obtained during 2022 and the beginning of 2023. In addition to reinforcing our position as managers and leasing agents of Shopping Centers and Retail Parks, I would highlight the entry into new types of assets, such as mixed-use buildings and office leases, as well as the expansion of our business into new countries, and winning new clients. We have more than 130 assets under management, totaling a GLA of 2.5 million sq m, with more than 700.000 tenant contracts, which reflects our expertise in the area with proven successful results among its clients. These excellent results are due to the fact that we do both: We do services for our own properties, and we do services for third parties. Since we manage our own assets we know exactly what we have to deliver, what procedures have to be in place, and what type of teams we need to deliver excellent results. And we are willing to deliver this excellent service for our own assets, as also to others. These are:
70 are Shopping Centers, Retail Parks, Commercial Galleries
64 are from other retail formats.
During 2022 we have signed:
19 new contracts in the Property Management area
12 new leasing contracts
42 new contracts in advisory, marketing and operation services
Across key countries such as Germany, Spain, Italy, Poland, Portugal, Morocco and Kosovo, serving different client profiles, from institutional to private investors.
Atrium Saldanha, an emblematic mixed-use building which is one of the most important office centers in Portugal, with a significant retail component.
Breogán Park, in La Coruña, the largest retail park and mixed-use project under development in Spain, with more than 60,000 sq m of GLA.
Europa Galerie, in Saarbrücken, in Germany where it has a portfolio of 7 assets under management.
Aeria Mall in Casablanca stands out, where Sierra is responsible for management and leasing.
Prishtina Mall, which is the largest shopping center in Southeast Europe. Located in the capital of Kosovo, it is an asset with a GLA of 115,000 sq m and around 235 stores.
Since the start of 2023, we already signed with Chorus Life Bergamo, in Italy, integrated urban scheme focusing on the individual and their needs, in which social well-being, economic profit, sustainable architecture and smart technology are perfectly blended.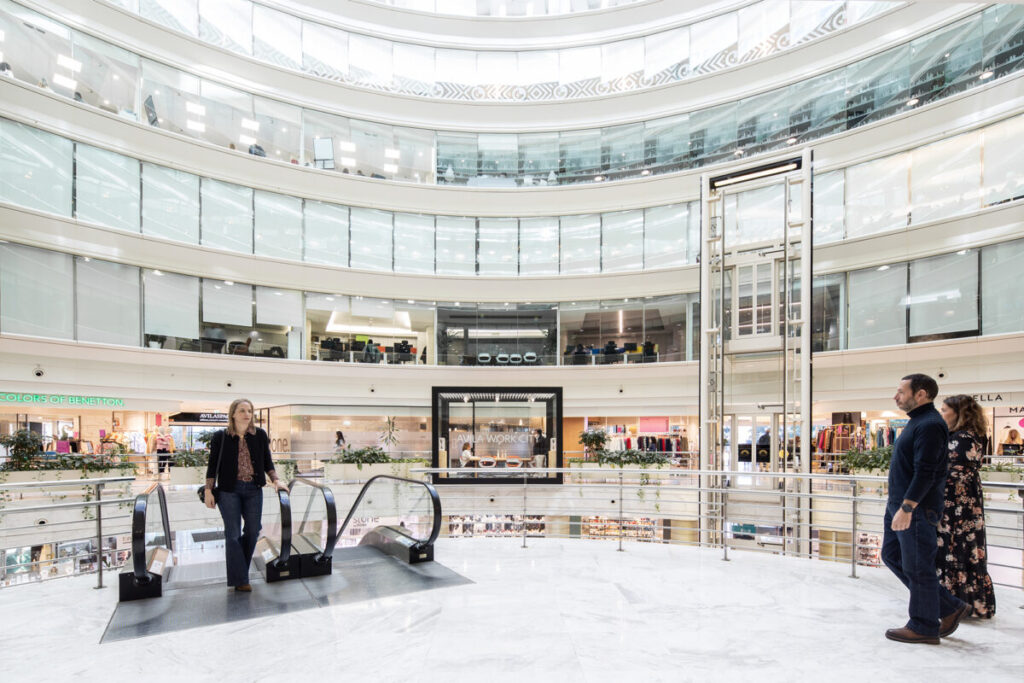 WINIWARTER: You are also active in North Africa in Morocco: What are the specific challenges of this management mandate?
SANTOS: We have been active in the Moroccan market for a while, where we see a great potential for servicing our expertise. This has proven to be the right direction as we continue to have the long-term trust of our clients and new management contracts. We have been focusing on international growth and Morocco proves to be a market where we deliver successful results and keep expanding our portfolio. Recently opened Aeria Mall in Casablanca with a GLA of 25.000 sq m – being the third shopping center managed by Sierra in Morocco, alongside:
Arribat Centre in Rabat (44,800 sq m of GLA)
Carre Eden in Marrakech (15,000 sq m of GLA)
Having a total of 84,800 sq m of GLA under management in Morocco, representing more than 190 stores.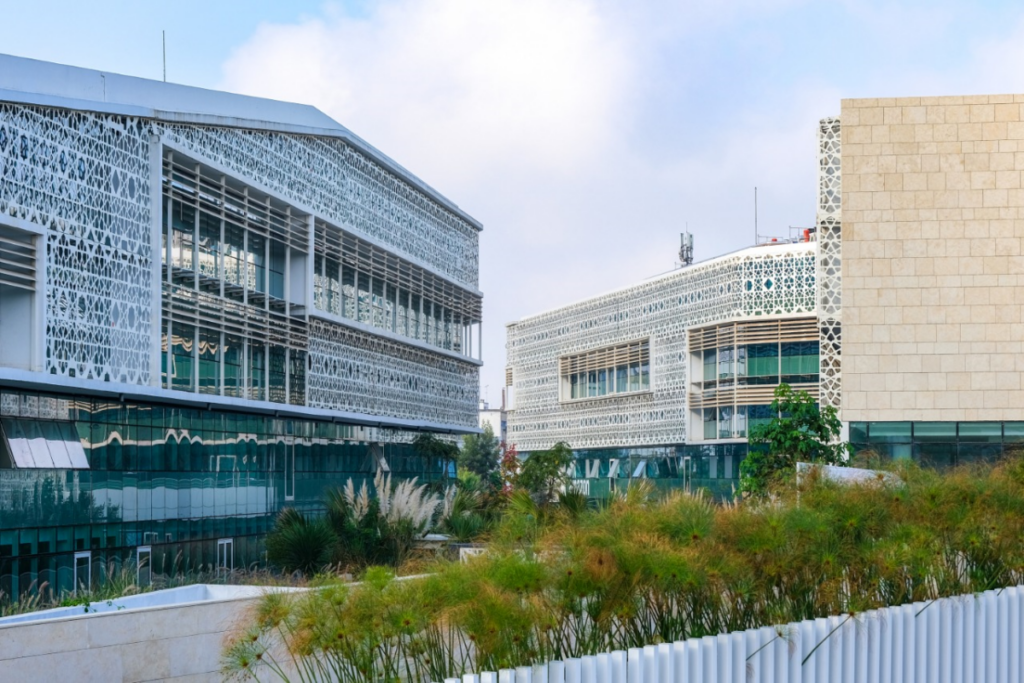 Portfolio development and principles
WINIWARTER: Regarding your portfolio: Where do you see most potential?
SANTOS: We see potential in every region. We grow in Portugal for instance, and we grow in rather new markets. What I want to highlight: There are opportunities in every market. The emerging markets we talked about are extremely exciting. But there are other services that we offer, that fit to other markets.
WINIWARTER: What is the company's guideline for development?
SANTOS: We have to understand changes. The world is developing. Our goal is being capable to react to this. At the end it is very easy: It is about people and about changes. I see a trend that people more and more want to take care of themselves and are trying to find a balance between work and personal life. They want to have this quality of life nearby. So, it is for instance very important to understand what this means for our business. We see these changes everyday and everywhere. Shopping centers, retail and mixed use must incorporate these trends. They must serve the clients. The pandemic was a great learning curve for this. It came unexpectedly for anyone. We had to adapt, and we had to learn. At the end we did not only survive, but we also came out stronger. We were successful because we were capable. This is valid for every unexpected situation. My greatest learnings from the last three years are: resilience, agility, proactivity and managing people. You can have all the systems in the world but at the end it is all about people – your people, your teams, your clients and your costumers. Taking care of people is equal to creating opportunities.