There are several reasons for the growing importance of F&B.First of all, it boosts footfall. By offering a variety of dining options, malls can cater to a diverse range of customers and keep them engaged for longer periods. F&B also increases dwell time. When people visit malls, they spend hours browsing through different stores. Furthermore, F&B enhances the shopping experience: Dining options provide customers with a break from shopping and add to the overall shopping experience. Ultimately, F&B is as essential as retail in a mixed-use environment. Nevertheless, F&B must contend with major challenges – just like classical retail.
---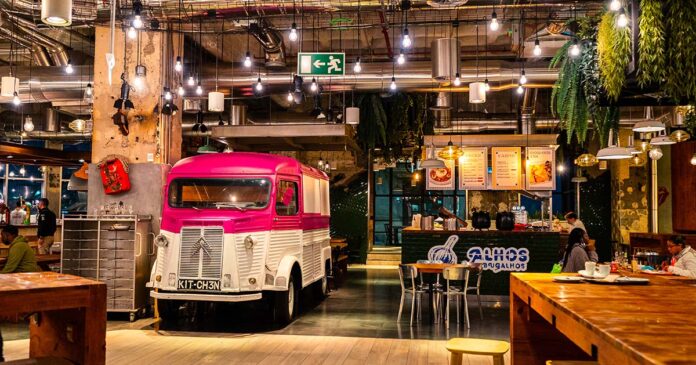 ---
In the past, F&B at shopping centers was more of a retail accessory that was true to the motto: People have to eat. In the last decade, the importance and role of food service has grown significantly. This change is largely driven by the need for shopping centers to offer more than mere shopping facilities in the face of e-commerce and has only been reinforced by the coronavirus pandemic. In recent years, a large number of stores have had to close, including entire shopping centers. Tens of thousands of square meters of prime retail space was left vacant. Suddenly, there was a realization that retail would not fill the vacant spaces, so the importance of F&B and leisure was amplified.
---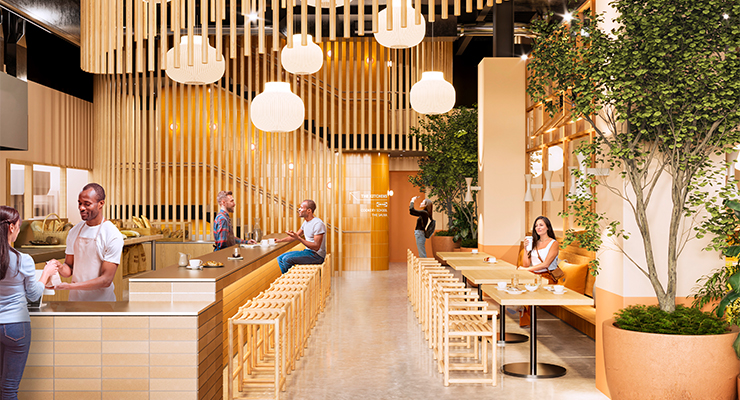 ---
F&B Placemaking and Environment
F&B was already being delivered in a well-executed manner at some centers around Europe prior to the pandemic, but that was typically restricted to large, regional assets where the dwell time was three or more hours, states Ian Hanlon, Director of Coverpoint Foodservice Consulting. Every landlord and asset manager needed a compelling F&B offer, relevant to the respective catchment and demographic, that could retain and attract footfall. The function of F&B was growing and changing to one that could provide a critical differentiator from the competition. The same brand fascia from center to center would no longer cut it as guests were looking for experiences when dining out, especially after years of lock down. F&B placemaking and environment were moving to the top of the agendas of asset managers, which was a huge move away from the functionality of the past.
---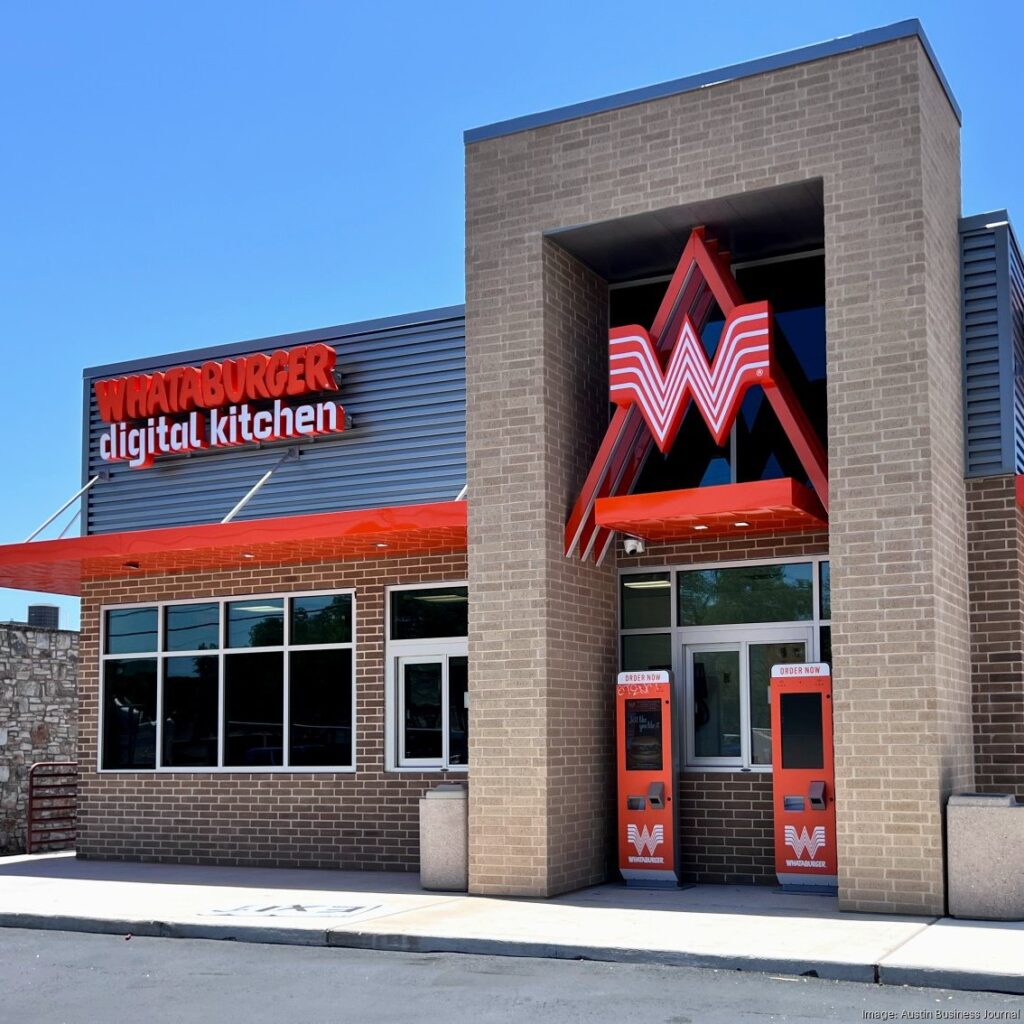 ---
The way landlords approach the topic of gastronomy has changed tremendously. Some of the former large department store spaces have been re-energized by the introduction of new leisure offers, particularly in the competitive socializing and experience-making sectors. Shopping centers have completely revamped their F&B concepts to include significantly more food and beverage space.
Let's not forget food halls, which are making all the headlines in redeveloped retail environments, such as Manifesto Market at Brookfield's Potsdamer Platz, The Playce, and Arcade at Battersea Power Station. "In these instances, F&B has become one of the key anchors of the developments, driving footfall and creating a halo effect on the adjacent retail and leisure offers," states Hanlon. The function of F&B is a world away from where it was a decade ago, and it illustrates the critical importance of getting the quantity of space, the location, the tenant mix, rental levels, and the concept correct for individual assets.
Understanding F&B Operators
Not only has the role of F&B changed, but so has the relationship between center management and food service operators. Dialogue and cooperation between F&B tenants and center management has never been more important. At a time when the hospitality industry is still recovering from the pandemic, the dynamics of doing business have changed, and center management needs to understand that. In the past, management focused on retail, particularly key anchor tenants and fashion. Food service was viewed as a functional add-on offering, with little variation across centers. While asset managers had tremendous knowledge of retail tenants and their business models, food service operators did not. Landlords and center managers have had to learn that there is a big difference between the business models of retailers and food service operators, and, therefore, the challenge for center management is still understanding how their support for food service tenants differs. Cooperation and agreement on key elements such as CAPEX requirements, rent levels and mechanisms, turnover thresholds, shorter lease terms and flexibility, and day-to-day operations are critical to enabling food service tenants to operate successfully and profitably. Food service is complex compared to retail – it uses more energy, produces more waste, is noisier, more staff-intensive, more difficult to forecast, and, in some cases, involves the management of common areas – but, when delivered collaboratively, can make all the difference over the competition. "Groups like ECE, British Land, and Echo Investment now have teams dedicated to F&B, newly created roles overseen by people who have experience in the hospitality industry and can speak and understand the language of food service tenants," says Hanlon.
Following F&B Trends
The driver of all change is the consumer. More than ever, people are looking for an experience that combines price, quality, origin, innovation, and personalization. They also expect connected experiences in which the physical and the digital coexist in the same customer journey. That is precisely the point at which great opportunities for the retail real estate industry lie. Without a doubt, there are certain trends that the industry needs to follow.
---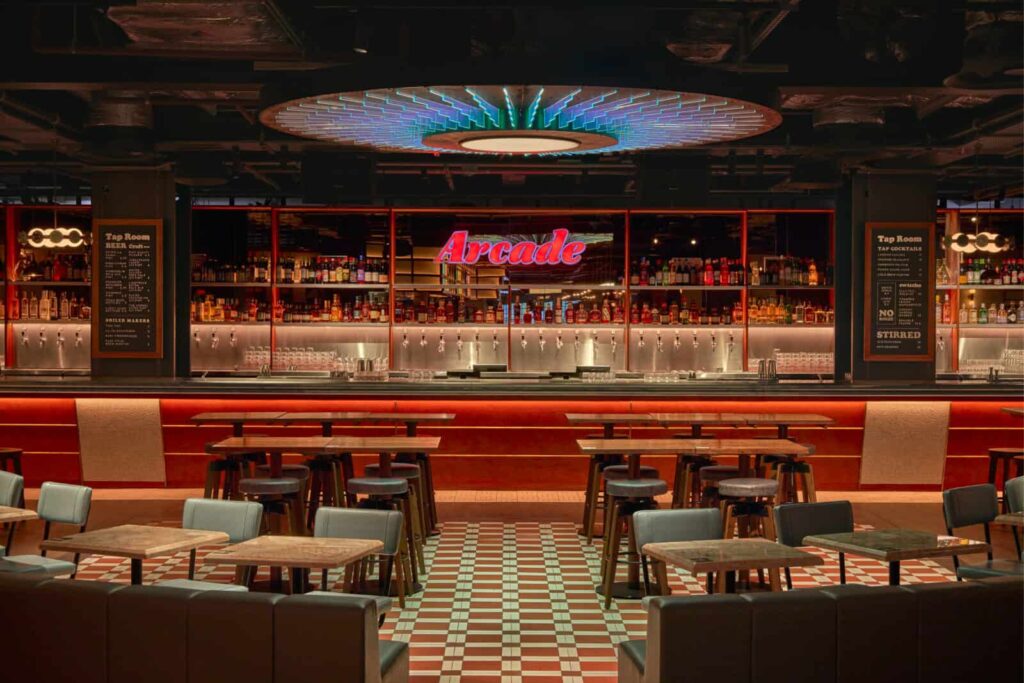 ---
One of the biggest trends is the move towards healthier and more sustainable food. Some companies like INGKA have made this their brand essence. With their Saluhall Food Hall concept, they focus on plant-based meals served in a sustainability-oriented environment. Other trends include combining local offerings with international one, creating environments that are suitable for social media, which creates a completely new value for customers and, last but not least, integrating digital elements into ordering options.
---
---
The integration of digital elements, in particular, is a controversial topic. Consumers and operators are currently experiencing opportunities that are causing congestion. Is a robot in service, for example, an experience that only excites in the short term, or can it really relieve employees in the long term, especially during times of labor shortage? In which concepts does service gain as a result? In which concepts does service lose out? Which consumer groups have accepted this technology? The same applies for artificial intelligence (AI). While fast food chains were early adopters of AI, it has since become more prevalent and more important throughout the entire industry. The benefits can extend to all stakeholders in hospitality businesses, as AI helps to improve margins, increase profits, and even discover new revenue streams. Harnessing the power of data and connectivity might be essential, especially at a time in which labor and produce costs are more expensive.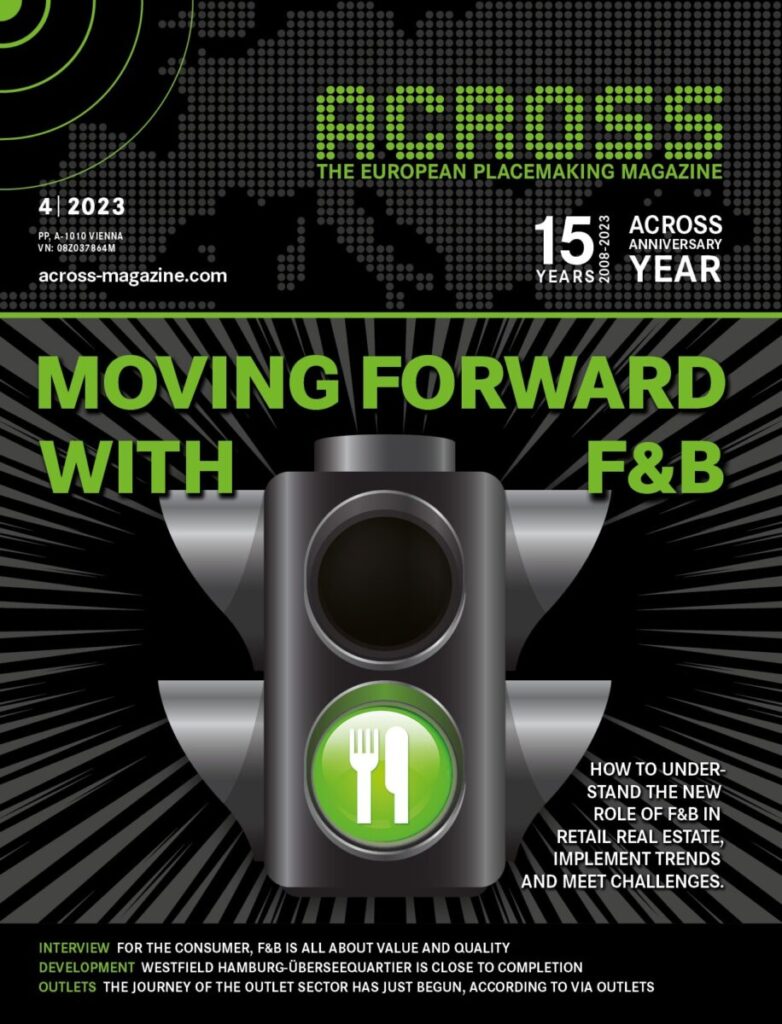 ACROSS 4|2023 F&B
Learn more about how the industry is moving forward in our ACROSS magazine on F&B