The Style Outlets goes Dutch: Retailers looking for the Netherlands' sweet spot have found a honey of a hub at SugarCity. This former sugar factory is among the fastest-growing multi-use developments in the country, located approximately 15 km from Amsterdam Schiphol Airport and central Amsterdam, one of the most visited cities in Europe.
In autumn 2020, Amsterdam The Style Outlets—under the joint venture between Neinver and TH Real Estate—is set to open on this erstwhile industrial site, which also includes space for offices, meetings and events. The Style Outlets will become the first premium outlet in Greater Amsterdam and the only development in the densely populated Randstad region, with more than 12 million residents within a 90-minute catchment.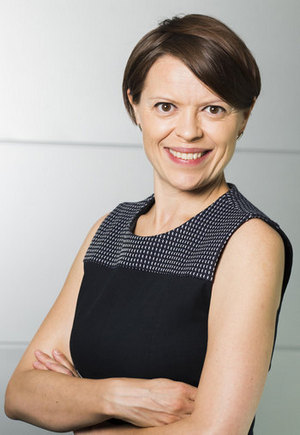 The center's 19,000 sq m of GLA will house 115 stores in a waterside setting. Shops will feature brick facades and shuttered windows topped by traditional pitched roofs in a nod to the factory's original 19th century warehouses, and 1,000 sq m will be devoted to leisure areas and restaurants with al fresco terraces. Landscaped walkways and gardens will offer ample green space, while the development's dedication to sustainability is expected to earn the BREEAM New Construction certification. Initiatives such as installing electric car charging stations on site and encouraging recycling and waste reduction will be contemplated. "Everything about this project is unique and engaging, from its location in the economic heart of the Netherlands to its welcoming environment and exclusive design," says Barbara Somogyiova, Neinvers's Leasing Director Europe.
SugarCity has already proved popular with the fashion world. "Vogue"Netherlands shot their October 2018 cover here, and renowned international and Dutch premium brands have been keen to sign on for Amsterdam The Style Outlets. More than half of the center's GLA has been secured close to two years ahead of opening.
Beyond an exclusive commercial mix, Neinver will offer guests a compelling overall experience, with concierge services, free Wi-Fi, and shuttle bus service. The location is easily accessible by highway and will provide 1,950 parking spaces. It's also well-connected to public transport, with a railway station a four-minute walk away and bus services from Amsterdam and Haarlem city centers.
The new The Style Outlets will be ideally placed not only for locals, but also for visitors. Amsterdam is considered one of the top three shopping destinations in Europe, and tourism is booming. The city was forecast to draw approximately 18.5 million visitors in 2018 (up nearly one million from 2017), and Amsterdam Schiphol Airport is among Europe's busiest, with 63 million passengers a year.
"Since opening Viladecans The Style Outlets in Barcelona, Neinver has been specializing in outlets that have a very close, synergetic relationship with strategic tourism routes," Somogyiova explains. "With Amsterdam The Style Outlets, we're fortunate to be so close to one of Europe's most important airports and to such a timeless, vibrant city."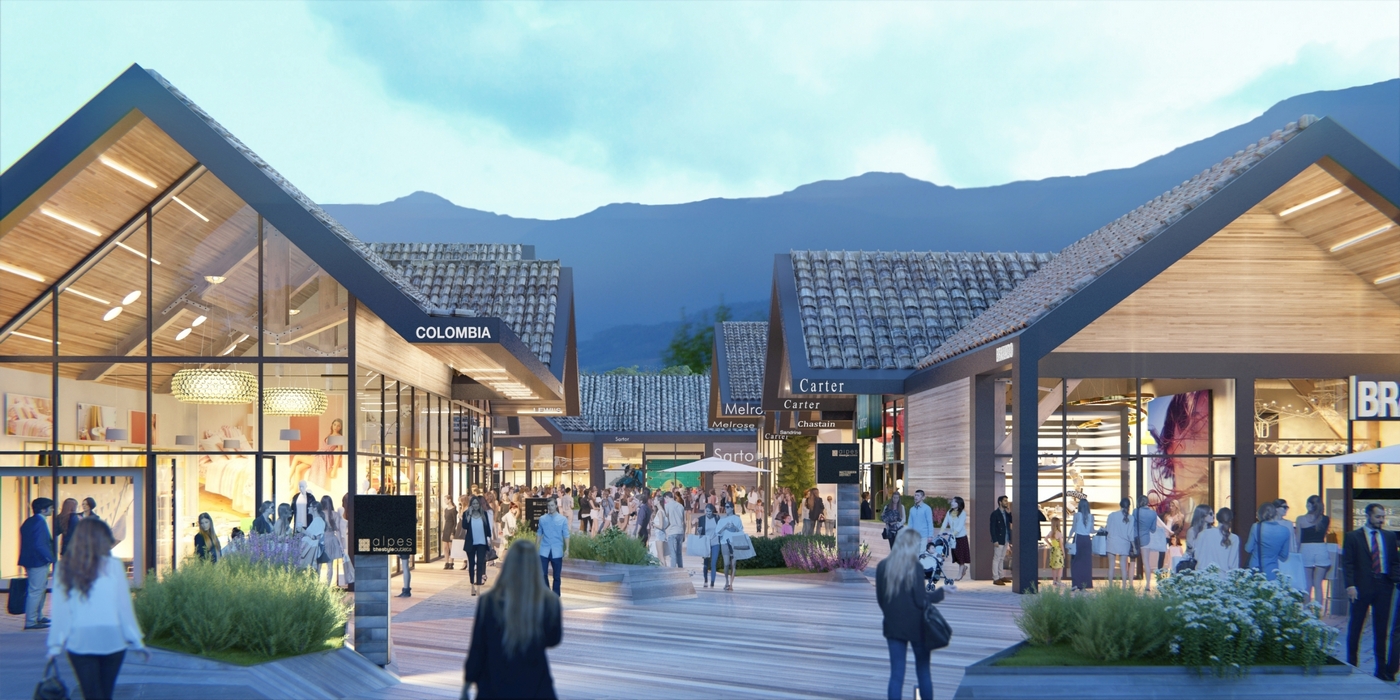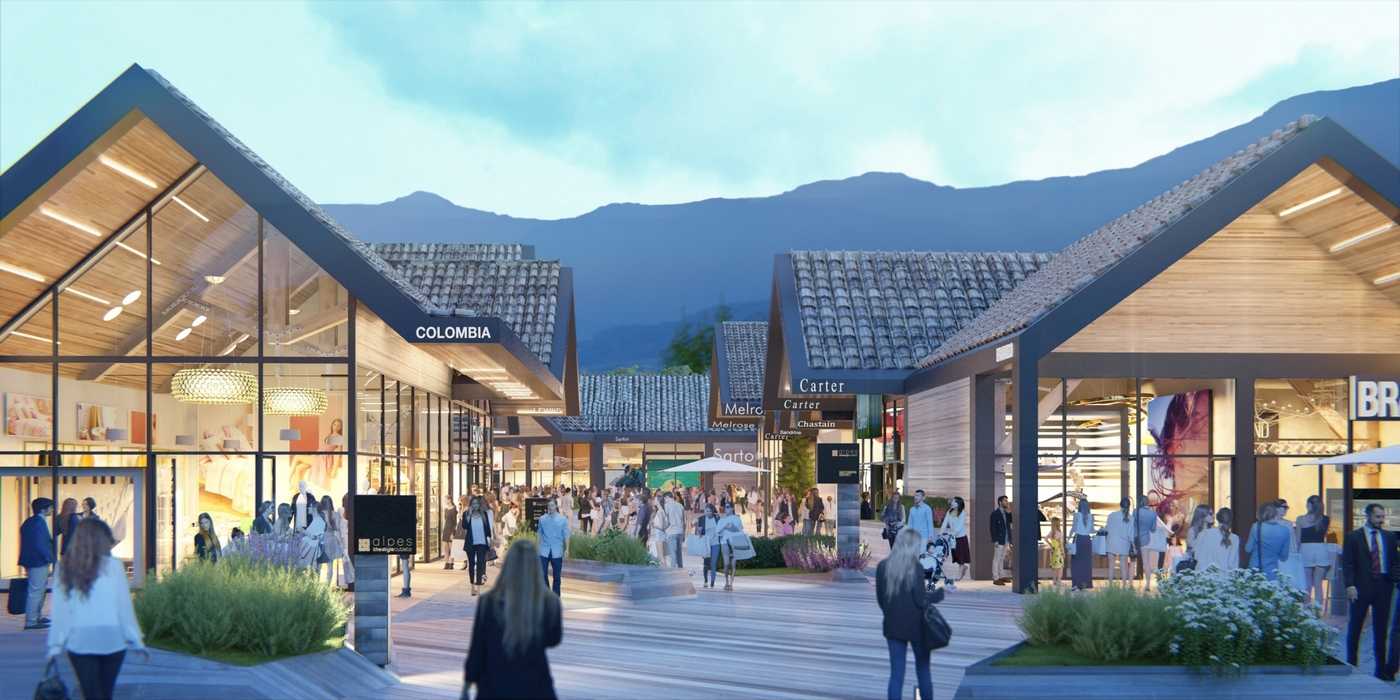 Flagship center nestled between Geneva and the French Alps
Furthermore, Neinver also has a very different sort of attraction in the pipeline – 20,400 sq m of retail temptation which will become the company's flagship center: Alpes The Style Outlets, encompassing more than 90 stores and six restaurants, is expected to debut by the end of 2020. Nestled in Bellegarde-sur-Valserine, approximately 40 km from Geneva, Switzerland, the scheme will benefit from a strong catchment area of 5.3 million people within a 90-minute drive featuring the second highest purchasing power in France. The outlet also expects to draw Swiss shoppers from across the border and well-to-do visitors from beyond Europe, as well. More than 1.4 million tourists flock to Geneva every year, including many Gulf inhabitants with holiday homes on Lake Geneva. "It's not just about day-trippers visiting the city," says Somogyiova. "This center will also benefit from a stable group of part-time residents who own second homes in the surroundings."
Given such discerning clientele, Neinver needed an exemplary design–and Holder Mathias Architects have provided it. These specialists in outlet and mixed-use projects have crafted a vision for a modern "Alpine village," a promenade destination where guests come not only to browse a selection of the world's most recognizable brands and regional must-haves, but also to "see and be seen." Picture chalet-style shops with steeply pitched shingled roofs, wood-cladding, stone accents, and vast expanses of glass looking into cheerfully illuminated timber-framed interiors.
Open-air terraces and a sleek fountain will provide gathering spots, encouraging shoppers to linger longer. Neinver is also exceeding BREEAM sustainable standards, working with local and national environmental agencies to protect native species and introducing regional educational projects. SEV Architectures will be in charge of developing the outlet scheme. The center will have more than 1,300 free parking spaces and direct access to the A40 motorway, a key transport link that not only connects Switzerland and France, but also leads to a host of popular winter destinations. Additionally, it will benefit from the immediate proximity of the TGV station at Bellegarde-sur-Valserine.
This will be Neinver's second outlet in the French market, following Roppenheim The Style Outlets, one of the best performing outlet developments in the country. Somogyiova has high hopes for Alpes The Style Outlets, as well. "Its location is exceptional, next to key tourism routes, in an area with high purchasing power. To attract this affluent customer, we're designing a high-end proposition with both luxury and premium brands, set in a chic, engaging Alpine environment. This is quite a quite a unique proposition," she says in conclusion.