The O2 reported a solid start to the year with outlet shopping sales up 34%, and sales across leisure and F&B in the Entertainment District up 44% like-for-like in comparison to January 2022. These successful results coincide with the destination's strong performance throughout 2022, in which The O2 welcomed over 5,016 sq m of openings and signings within retail, leisure, and F&B.
The half-term week (13-19 February) has also showcased an impressive performance, with the destination recording its largest footfall figures so far this year, alongside strong trading results; The Entertainment District experienced a sales uplift of 15%, whilst outlet shopping delivered an uplift of 5%, both versus like-for-like in 2022. Valentine's Day proved to be a standout trading day, with a 43% increase across the whole scheme, almost double the like-for-like sales in 2022.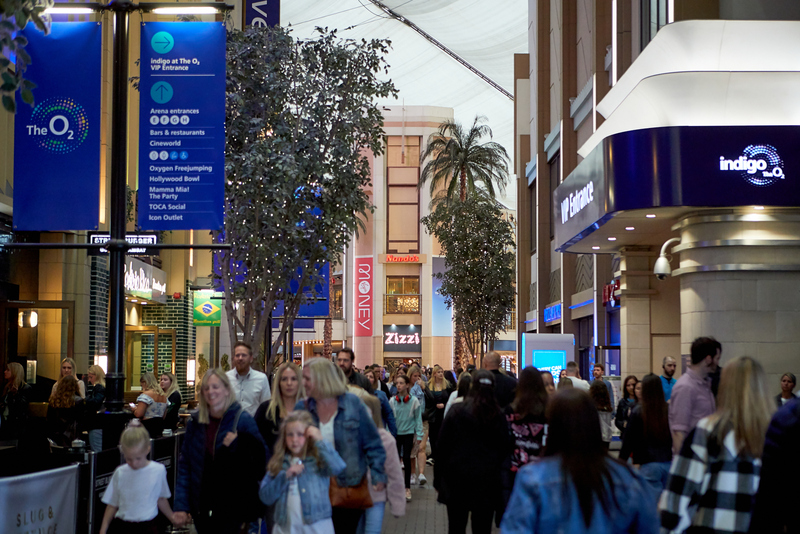 Additionally, sales across all categories increased compared to the February half-term in 2022, with bars, in particular, experiencing a bumper week, delivering a monumental increase of 77%. Overall, leisure saw an uplift of 23%. Other standout sectors across retail include beauty which was up 10%, and accessories up 14%.
Janine Constantin-Russell, Managing Director of the Entertainment District and Icon Outlet at The O2, commented on the results: "We are thrilled to be starting the year in such a strong position, as we continue building momentum following a successful 2022. With a busy arena calendar and a number of new brands set to open at the destination in the coming months, we are expecting to see persistent growth across all aspects of The O2, reinforcing our position as the world's most popular music, shopping, entertainment, and leisure venue."
The O2 has an exciting year ahead with a strong arena diary, including a monthly residency with comedian Peter Kay and 10 nights of Elton John, as well as the debut London opening of iFLY Indoor Skydiving.
KLM and CBRE are the retail leasing agents for Icon Outlet, with Lunson Mitchenall leading on the food and beverage leasing.