Store-by-store
The first part of shops and services will welcome customers before the official opening. In the existing ground floor of the shopping centre, stylish American fashion brand Calvin Klein Jeans and Calvin Klein Underwear are opening, as well as natural Czech cosmetics store Manufaktura, and Spanish brand Desiqual will present a new concept. The service range expands on the lower ground floor with Čedok, TIP travel, and SUN & FUN HOLIDAYS. Hodinár and B&B service will relocate to the service area in the new part, Nekonečno.sk comics store is expanding, and Smarty.sk smart electronics and gaming will open on the same floor.
Eurovea will be the largest and widest-ranging shopping centre in Slovakia with 320 shops, restaurants, bars, and cafes covering 85,000 sq m. A key new two-floor tenant with will be Irish fashion chain Primark, opening its very first outlet in this country. The largest gastronomic destination in Slovakia will comprise an eating area doubled in size to 1,156 seats, stylish Food Hall, and 16 restaurants along the Danube promenade. Cinema City will increase to 17 screens and a completely new VIP concept after the reconstruction. The shopping centre has dry-foot connection to EUROVEA TOWER (the first Slovak skyscraper), PRIBINOVA 34 office building (with BREEAM Excellent green certificate), and the Danube-facing RIVERSIDE residences. As well as those buildings, Eurovea2 also includes the modern PRIBINOVA 40 (BREEAM Outstanding sustainability certificate) office building near Apollo Bridge, with a 4,000-car two-story underground garage. The project also includes an extended waterfront promenade, Pribinova boulevard (with preparation for a tram link), and public spaces, playgrounds, and sport areas that will add to Bratislava's newly-emerging Eurovea City downtown area. Beth Galí – the internationally renowned architect and urban planner – conceptually designed Pribinova boulevard and the attractive public spaces.
New brands & concepts
The biggest attraction in the new part is a two-floor Primark, the Irish fashion chain's first venture into the Slovak market. The exclusive representation of fashion boutiques and brand stores is now also include the largest Nike store (600 sq m) in Slovakia, and the British JD Sports is also entering the Slovak market with branded clothing and footwear.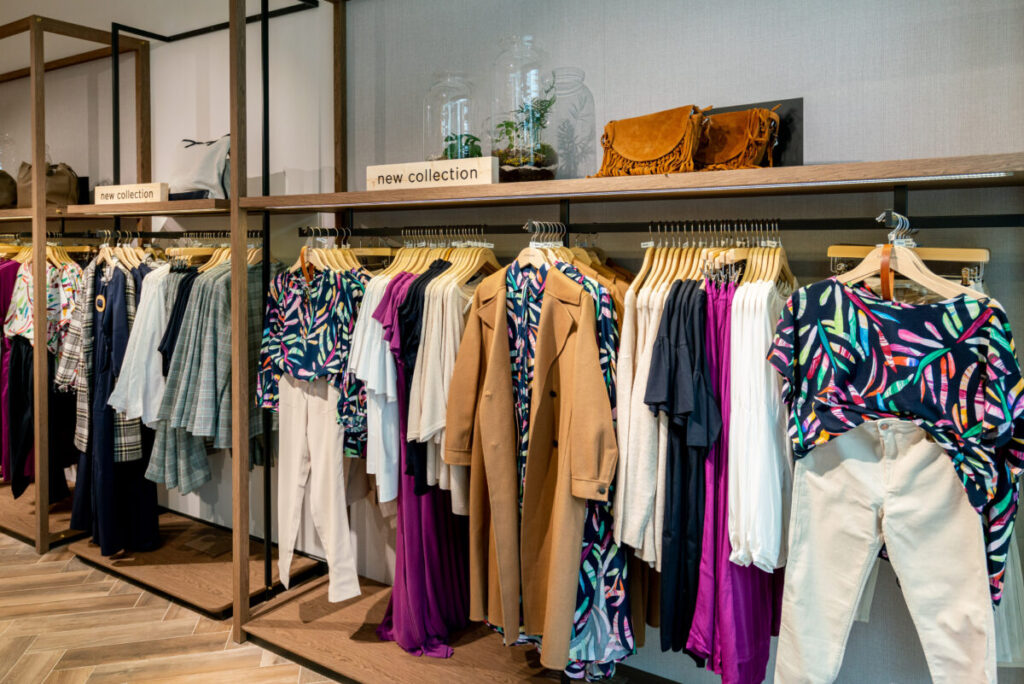 The popular Mango will be enlarged and relocated to the new part, where it will introduce a new concept – exclusive to Eurovea – that includes Mango Man. Czech design brand Vuch will opens its first pop-up in Slovakia focused on fashion accessories such as backpacks, handbags, wallets and other practical items. Bargain HalfPrice will showcase clothing, shoes, cosmetics, household, sports, and pets on the largest area in Slovakia. One of the three largest e-shops in Europe, Alensa.sk, will also open its first store in Slovakia at Eurovea with a wide range of sunglasses and prescription glasses, contact lenses, and eye care accessories. Home innovations can be found in the first Tefal store in Slovakia, and confectionary aficionados will enjoy Swiss chocolate manufacturer Lindt's sweet boutique. Eurovea's services will be complemented by a new Slovenská sporiteľna bank concept, and a visually impressive and innovative Tesco Express.
The new shopping centre welcomes other well-known names such as the leading Polish brand 4F on the ground floor, which kits out Olympic teams and sells high-quality sport and trekking gear,
Sport Vision – the largest European retailer of sports shoes and clothing, Vinotéka Matyšák quality Slovak wine, ŠEVT stationery, and Benu pharmacy. Established tenants are also moving to the new section with larger stores such as FaxCopy on the first floor, and Sofia Jewelry and Lotsi ground floor boutiques.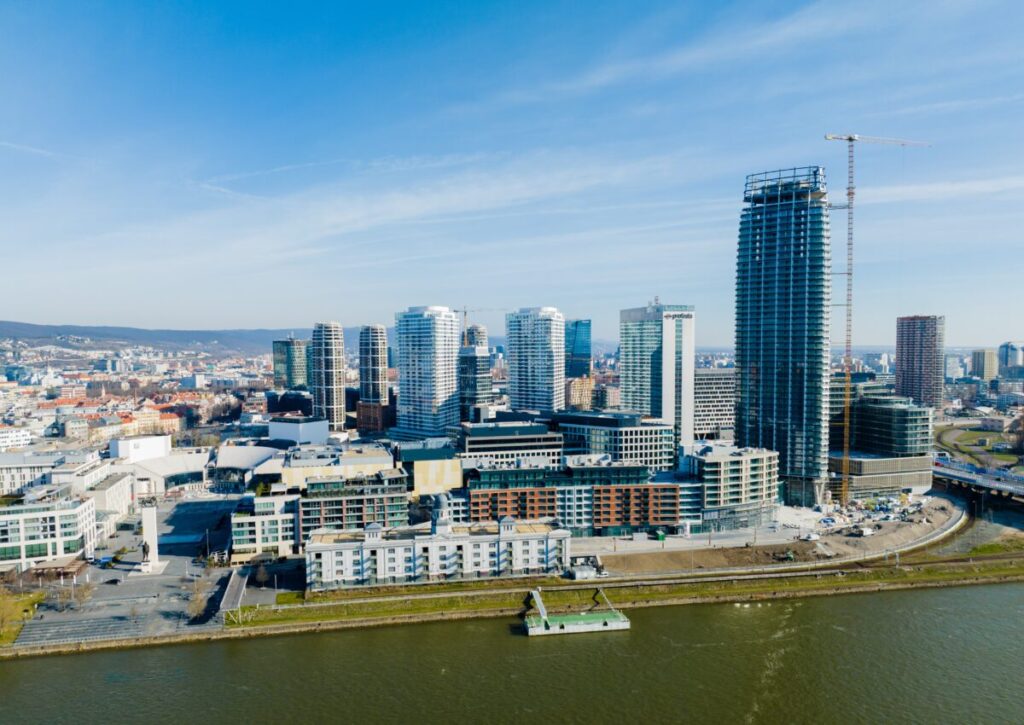 Unrivalled retail
In June eobuv and Modivo – previously solely e-shops in Slovakia – will showcase a unique shopping experience by combining shops with the digital environment: shelves will be replaced by wide-screen range displays, tablets to search/order over 500 brands, and super-comfy interactive booths with three-minute delivery from the in-house store. The existing shopping centre will be stylishly complemented in June on the lower ground floor by YOYOSO's reasonably-priced design accessories for home and lifestyle. Online Notino perfumery will open its largest shop at the end of summer on the ground floor, as will premium Hugo and Boss. Sports Direct will again welcome customers after its three-month refit.
Slovakia's first Cinema City Megaplex
The latest high-definition projection technology will show popular blockbusters at 17 screens from August. Megaplex will have eight new screens with new ergonomic seats, as well as four VIP screens with 300-capacity luxury seating. VIP refreshments (unique in Slovakia) will enable film lovers to order and be brought snacks and drinks to their seats: movies with munchies – the perfect combination.