The year was in December of 2007, when the first phase of designer outlets Wolfsburg opened its doors with approximately 50 stores in Lower Saxony's eponymous town in. So far, so normal, one would think. However, quite the opposite was the case because this shopping destination was Germany's first inner-city outlet center, since it is located in the immediate vicinity of city center's pedestrian and the city's central station. The outlet center's other neighbors include the Phaeno Science Center, which was designed by star architect Zaha Hadid who died in 2016, a Multiplexx theater, Volkswagen's global headquarters, the Volkswagen Arena, and the Autostadt theme park, which draws some 2.4 million visitors annually.
Phase 2 opened its doors in December of 2013. Managed by London-based Outlet Centres International (OCI), designer outlets Wolfsburg now had 17,500 sq m of retail space and 75 stores including Michael Kors, Polo Ralph Lauren, Abercrombie & Fitch – one of just two outlets in Germany – and Adidas. With the third and final phase completed in October 2018, the developers brought once again a number of firsts to the scheme that are transforming it into a place to dine, be entertained, and more. The recent re-openings of expanded Nike and Rituals stores, a re-opening of Puma and a new Crocs store continue the project's history of new shop-designs. The first "Dean and David" restaurant in an outlet center opened in 2017 and another restaurant, "Frittenwerk", not only launched its first unit in an outlet center, but also its first unit in northern Germany at the property in 2018.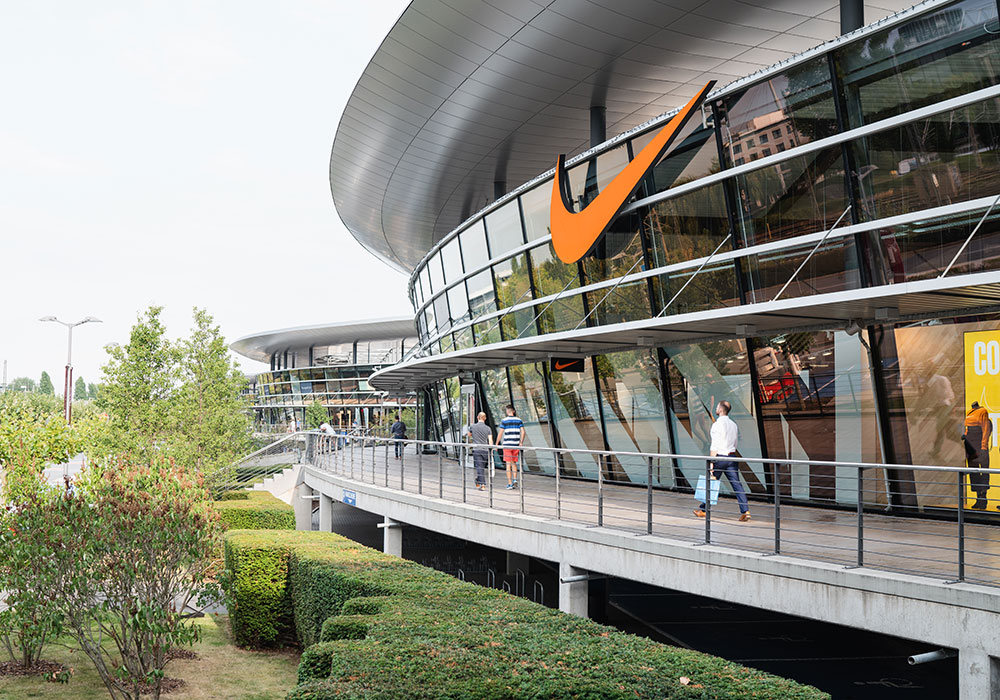 Expanding and downsizing
What has to be taken into consideration for these kinds of brand relocations? Stephan Schäfer, Managing Director of OCI, says, "We start talking with the respective shop operators very early on. You have to plan these relocations together as partners. We both discuss what makes sense and we also plan the actual move together. This is how our Lindt store has expanded four times already. It's not always about expansion, downsizing happens here as well."
"With offices, entertainment options, and homes nearby, Wolfsburg already is the urban environment that so many suburban mixed-use projects in Europe and North America are trying to create," says Schäfer. The future calls for the integration all of these components into an emotional core for this "factory town." "This will be the next chapter for our outlet center, as we add more food and beverage as well as other options to our property to turn it into a complete commercial district. Those who work and live in Wolfsburg shop at our center. Now we will provide a place for them to dine, play, and be entertained as well," Schäfer continued.
2.8 million visitors in 2018
"The expansion of our retailers is a testament to the success of our property," says Michael Ernst, Center Manager of designer outlets Wolfsburg. "Adding restaurants like 'Frittenwerg' and 'Dean and David' provides amenities that will serve all those who work nearby, all visiting for the day, and everyone who just wants to enjoy a meal in a lively atmosphere." The result is that the project has become a major shopping destination for value shoppers, drawing from a two-hour catchment area that encompasses Lower Saxony's state capital Hanover and Brunswick. The center attracted 2.8 million visitors in 2018.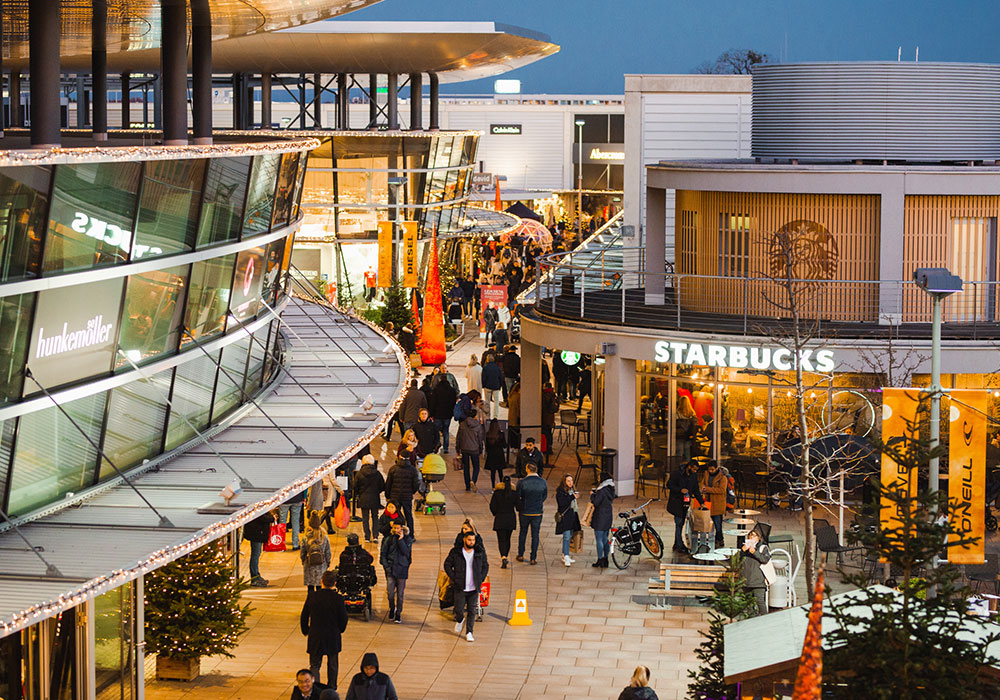 The third construction stage will be the center's last one. After all, the first part of designer outlets Wolfsburg opened its doors a decade ago. "Optimization is key. Even though our architecture is timeless due to consistent use of glass and steel, we have to develop it even further. An outlet center has to reinvent itself constantly and can never just stand still. The corresponding measures are implemented step by step and therefore all the time. These measures also include the relocations of stores," says Ernst in closing.
About designer outlets Wolfsburg
Designer Outlets Wolfsburg in Lower Saxony's eponymous town comprises 17,500 sq m of outlet retail space with tenants ranging from high fashion, sportswear, children's fashion, home goods, jewelry to restaurants. Opened in 2007 across from Volkswagen's headquarters and theme park, the outlet center boasts 95 stores.