On November 23, thousands of lights went on as part of a light installation in the Frankfurt shopping center Myzeil. MK Illumination, Europe's leader in illumination, created an enormous enchanted forest for the holiday season. Four to six meter-high deer jump right across the mall. The idea for this sparkling Christmas magic originated at a meeting between MK Illumination and Marcus Schwartz, Center Manager of MyZeil ECE Projektmanagement GmbH & Co. KG., at Christmasworld in Frankfurt. The leading international trade fair for festive decorations is held every year in late January and facilitates networking between business partners for large-scale decoration projects.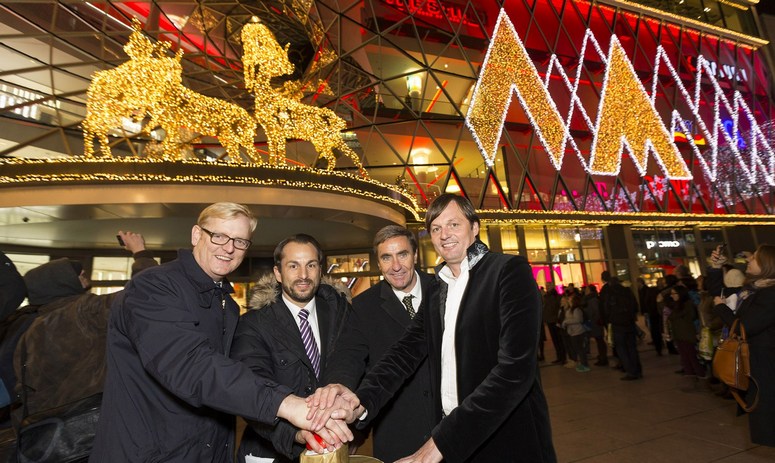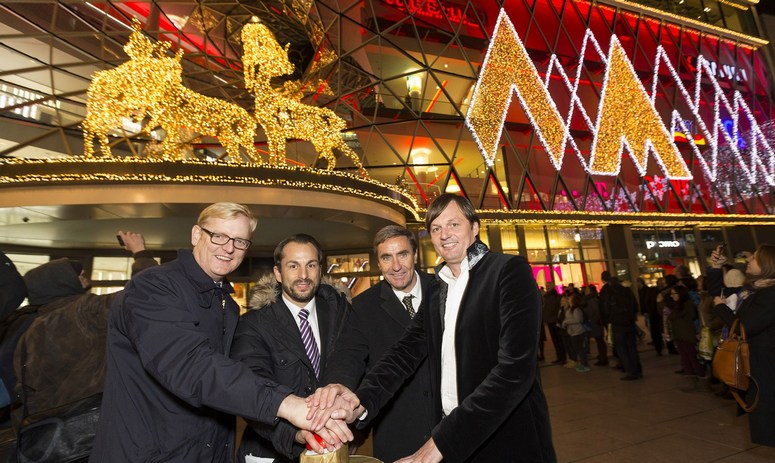 Both as regards designing a "story" and the technical implementation of light decor, a new dimension of life-like Christmas productions started in MyZeil that will delight visitors over the next five years. "Rarely can we go on a creative romp on such a – literally – phenomenal scale," said Thomas Mark, president of MK Illumination. The tall and yet realistic herd of Christmas deer from the "enchanted forest" are on a scale to match the wide and towering six shopping floors that extend as a backdrop under the open glass sky over Europe's longest free-standing escalator. The deer swirl into and through the wall and across the building's entire architecture. Already at the entrance, the seduction into the mystique of the "enchanted forest" begins. From the main shopping street, Zeil, the two-person-high deer get ready to jump through a funnel into the shopping mall from the canopy right above the entrance.
Challenging statics
From there, the oversized animals first head to the ground floor and then fly onward in giant leaps over four floors along an eleven-meter-high Christmas tree right up under the glass dome of the top floor, leaving a twinkling tail of silvery stars. An equally larger-than-life reindeer on the giving square kneels down symbolically to "MyZeil" customers' gifts. The gold powder-coated aluminum models are animated by brilliant LED lighting and metal applications in 16 different running, jumping, and flight phases and installed, freely suspended in the atrium, by local and international partners.
The main challenge concerned the statics. That is, building the XXL-deer for their dynamic movement phases in such a way that they are safe and properly balanced. There has never been such a variety of designs as self-contained light-arrangements anywhere in the world. MyZeil's "enchanted forest" has thus set a new worldwide standard in Christmas productions.