ACROSS: Please tell us about the Mall of Switzerland's leisure offer.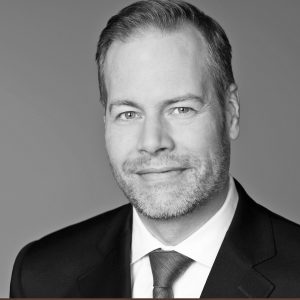 NIKOLAS LÖHR: The mall's leisure area will encompass about 15,000 sq m.
It will house a Pathé cinema with 2,200 seats and 12 screens, including the country's largest Imax cinema screen.
ACROSS: That is not its only superlative, right?
LÖHR: Correct, because we will also offer Switzerland's first and only "standing" indoor surfing wave at the "Surf Arena Lucerne". This is lifestyle pure.
The well-known German entrepreneur Jochen Schweizer is behind the project.
He will also be represented in the leisure area with a 220 seat – plus 80 on the outdoor terrace – crosscross-over restaurant.
For completeness, I should also mention that Jochen Schweizer is opening the first store outside Germany in the Mall of Switzerland offering unique "adventure worlds", such as skydiving and canyoning.
The shop will be very digital including a live feed from the standing surfing wave in the leisure building.
ACROSS: What other sport offers are available besides the surfing wave?
LÖHR: A 2,500-sq-m gym by the "One Training Center" chain, a subsidiary of Migros. It will also include a wellness/spa area. Ideally, we'll be attaching a swimming pool to the gym later. The Ebikon municipality and its neighbors are currently looking for a location for a school swimming pool complete with a large slide.
ACROSS: What events are planned?
LÖHR: We are equipped for events thanks to Ebisquare, the mall's central outdoor space. Foodservice providers like McDonald's open onto the square. Ebisquare is perfect for all kinds of events from fashion shows to beach volleyball.
About the Mall of Switzerland
The Mall of Switzerland in Ebikon near Lucerne will be unique in Switzerland. It combines attractive shopping and pure recreation in one place.

The mall stands for fashion, leisure & sports, events, design, trends, and superb service.

150 shops and trendy dining establishments complement the recreational and sports offers.

Visitors experience their own interpretation of the mall as shopping fans, event visitors, family members, adrenaline junkies, or exclusive design lovers on 65,000 sq m.

The investor is a subsidiary of the real estate investment firm Silver Holdings SA, which is wholly owned by the Abu Dhabi Investment Authority (ADIA).

The Mall of Switzerland will open on November 8, 2017.
Follow ACROSS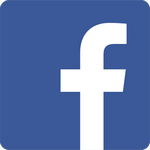 Share this article