The 185 sq m space on Peter's Lane follows the globally renowned brand's new 'WonderLUX' store concept, showcasing an immersive luxury retail experience.
Decorated with a blend of metallic finishes, fluted glass, chrome and silk accents throughout, the new Swarovski store is a tribute to the light-filled beauty of crystals.
Reflecting the brand's new visual identity, led by the iconic Swarovski Swan, guests will be welcomed into a sensory retail space to discover an array of beautiful jewellery and joyful crystal pieces.
Encouraging exploration and self-expression, different areas of the stores are color-blocked in the new signature blue shades of the Swarovski brand. With myriad octagons adorning the walls in a stunning display of products and patterns, the entire concept is a tribute to the wonder of crystals.
---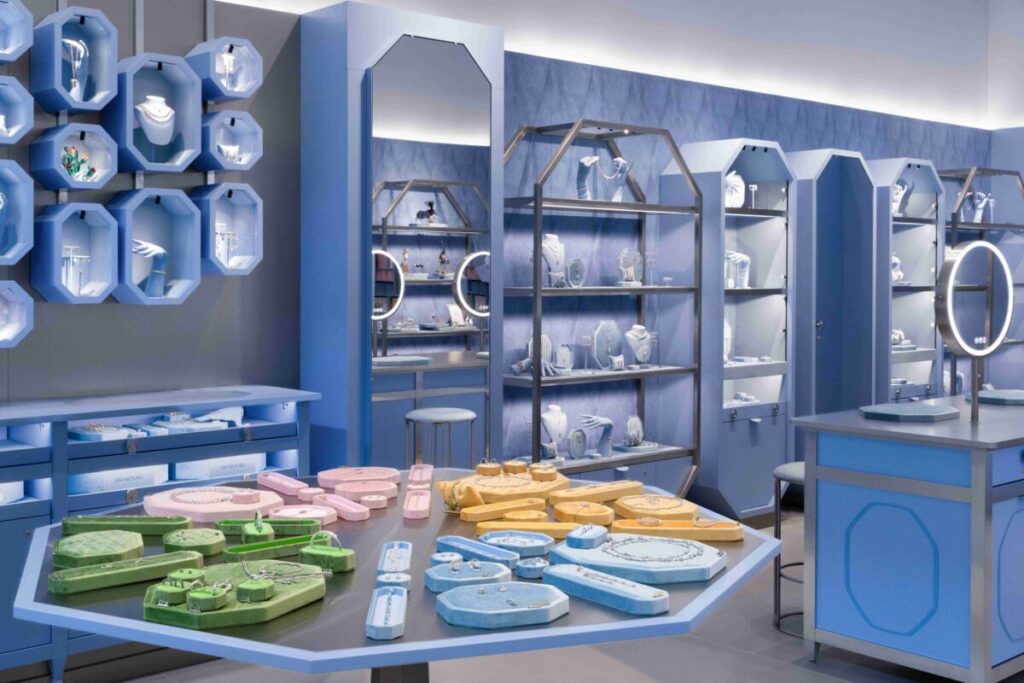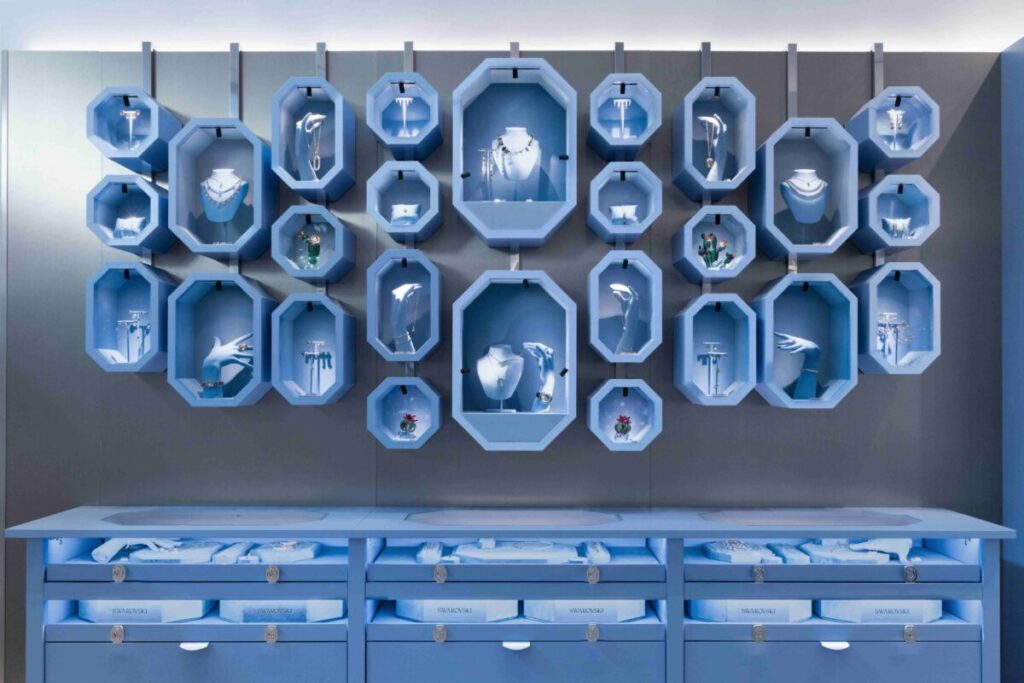 ---
An absolute feast for the senses, Swarovski's sumptuous new store promises a world filled with magical moments that you are invited to step inside.
The store features its classic and new collection of high-quality jewellery and crystal pieces, including earrings, bracelets, necklaces and rings, as well as its range of elegant watches, accessories, and Home decorations.
"The return of a standalone Swarovski store to Liverpool is not only an exciting moment for the city, but for Liverpool ONE too, as it is now home to the brand's bold new retail concept. We are thrilled to welcome Swarovski to Peter's Lane, its reputation as one of the world's premier jewellery brands makes them a perfect new addition, further enriching our line-up of premium retailers", says Rob Deacon, Senior Asset Manager at Grosvenor.