Dear Reader,
we are pleased to present the last Online Special for 2022.
This year has been a whirlwind for most of us – both personally and professionally. Great challenges have impacted our personal and professional lives.
MAPIC 2022, which has just come to an end, clearly showed where Retail Real Estate stands today. More than 5,000 participants from 75 countries, including 1,600 brands, took part in three days of high-level networking, professional meetings, and conferences. A general positive mood was present in the atmosphere, many projects were presented. After the Covid break and a much smaller version of the event which took place in 2021, one thing was clear: MAPIC is back as the most important industry meeting and as the place where the future of the industry is being shaped. Nevertheless, many stands were smaller in comparison to a few years ago, the delegations were sizably smaller and thus, the critical and worried tones more audible.
It would be incorrect to deny the problems and downplay their repercussions. Nevertheless: The placemaking industry – and this is the most important message of the year – can deal with crisis! People need retail and the corresponding retail real estate. Crises are always the starting point for rethinking something better, more contemporary and worthwhile. This was also the clear signal of the ACROSS Advisory Board meeting in Cannes. Our board came together to discuss how the future of placemaking will look like. Learn more about the meeting and get some first-hand insights from the discussion in this Online Special.
Furthermore, we have compiled a wide variety of exciting industry news with a special focus on energy for you. We hope you enjoy reading the latest edition of our Online Special.
Yours sincerely,
Reinhard Winiwarter
Publisher of ACROSS Magazine
---
Sorry, the free-reading period is over. However, feel free to subscribe to ACROSS instead. Click here for more information about our subscription models.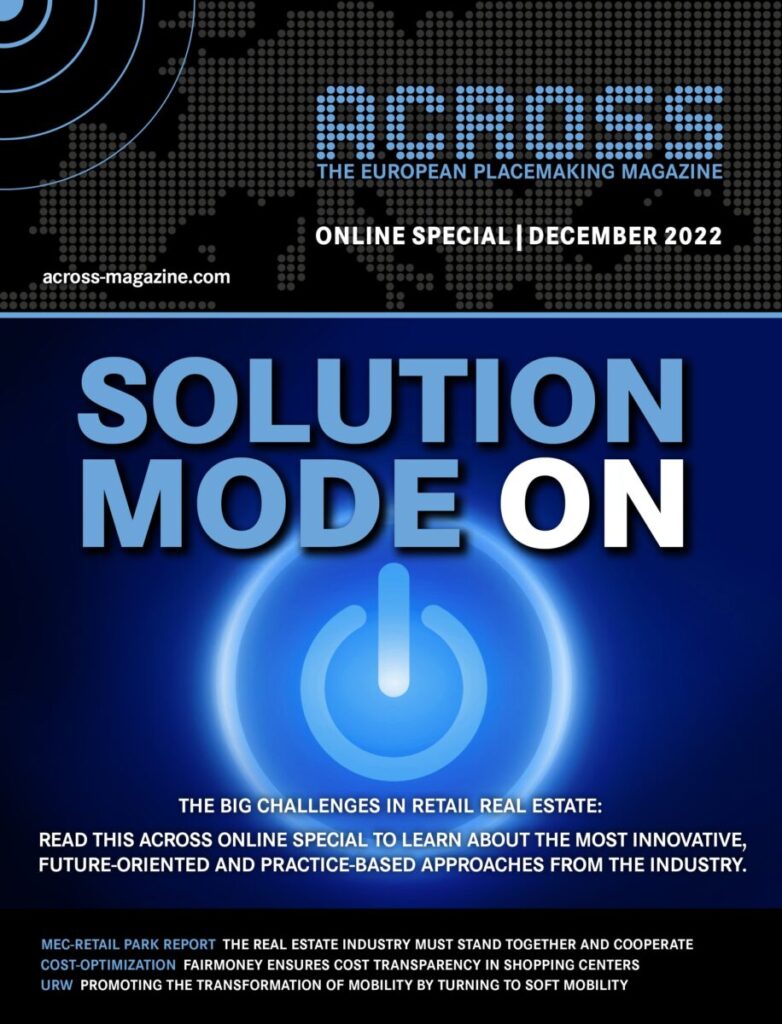 ---
Top-quality industry information is very important, especially in challenging times. Therefore, ACROSS will further expand its reporting, particularly in the online sector. You will find our publication dates for 2022 here. Benefit from our strong presence to further improve the positioning of your company.