Dear Reader,
From "pure stock clearing" to one of the most successful retail formats and a role model for the entire placemaking industry, designer outlets have come a long way. Outlets are now recognized as an essential part of a retailer's sales strategy, offering brands the opportunity to reach new market segments and achieve additional revenue. While many retail formats, such as shopping centers, are struggling, European outlet centers have shown amazing results in the past year.
Nevertheless, outlets face many changes and economic challenges, as all retail destinations do. ESG is an immense topic, and the European market is nearly saturated, with only a few outlets being developed. Therefore, most activities focus on improving or extending current schemes. The outlet business is the second fastest-growing retail channel, right behind the online sector. Designer outlets are without a doubt one of the most active areas of the retail real estate sector. The immense success of the outlet sector is driven by key fundamentals, including the unique and close relationship with its brands and a strong emphasis on making outlet shopping a complete "day-out" experience for customers. There are many lessons shopping center managers and retailers can learn from outlets, especially regarding the relationship between outlet management and store operators and the leasing model.
With this outlet special and our ACROSS Retail Talk "Role Model Outlets" on March 29th at 3 PM (CET), we send a clear message to the placemaking industry: Learn from each other! We aim to provide guidance on how the outlet industry's recipes for success could help the shopping mall industry to cook (again). We truly believe that taking a very close look at the success factors of outlets will be beneficial, especially for shopping centers.
We hope you enjoy reading our informative outlet update.
Yours sincerely,
Reinhard Winiwarter
Publisher of ACROSS Magazine
---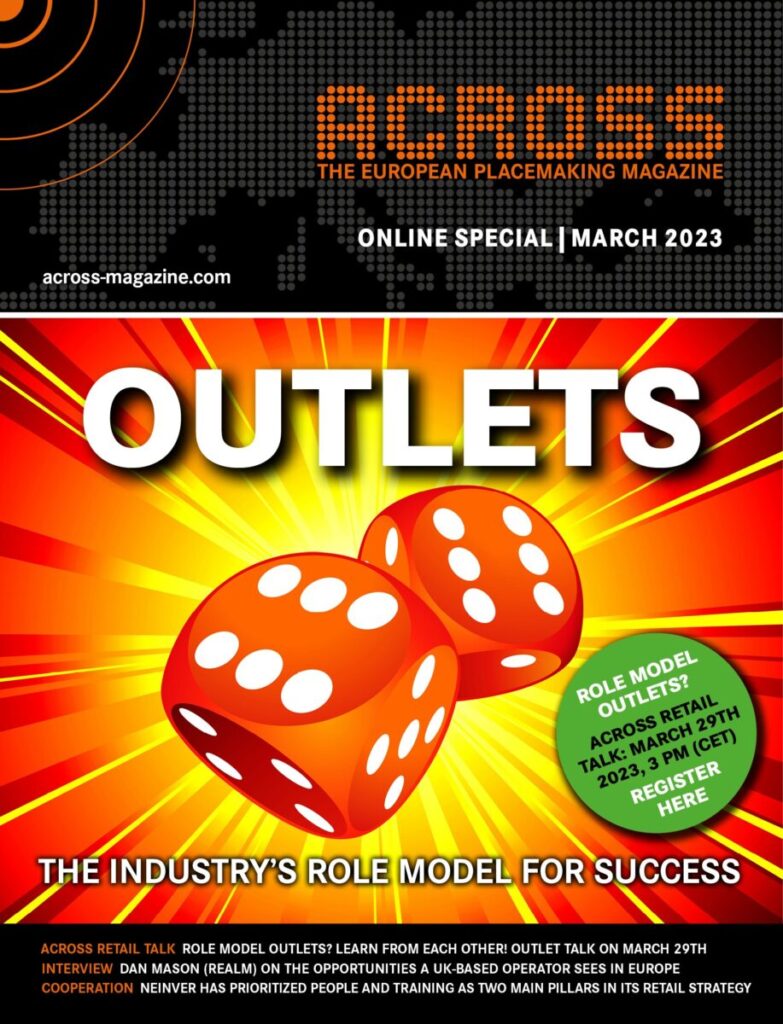 ---
Top-quality industry information is very important, especially in challenging times. Therefore, ACROSS will further expand its reporting, particularly in the online sector. You will find our publication dates for 2022 here. Benefit from our strong presence to further improve the positioning of your company.