Dear Reader,
We are pleased to present our latest Online Special – a special one on design and development trends and outstanding projects from the ECSP Design and Development Awards 2023. The ECSP Awards are for new and refurbished shopping places of all kinds across Europe, ranging from new shopping centers to regeneration projects with a significant retail element. We are very proud to present the winners of this year.
We are delighted that the Design and Development Awards are finally back. Honoring prestigious in the field of European retail real estate and bringing international visibility and recognition to all finalists and winners is more important than ever.
Celebrating the Award is a great message to the industry: All entries of the Awards show in a very challenging time that our industry is creative, robust, and innovative. They are the evidence of massive resilience in our sector, with retail and leisure destinations maintaining innovation and striving to deliver positive experiences to their consumers despite all the economic pressures.
What greater example could we wish for?
We hope you enjoy reading about all the great projects mentioned in this Online Special.
Yours sincerely,
Reinhard Winiwarter
Publisher of ACROSS Magazine
---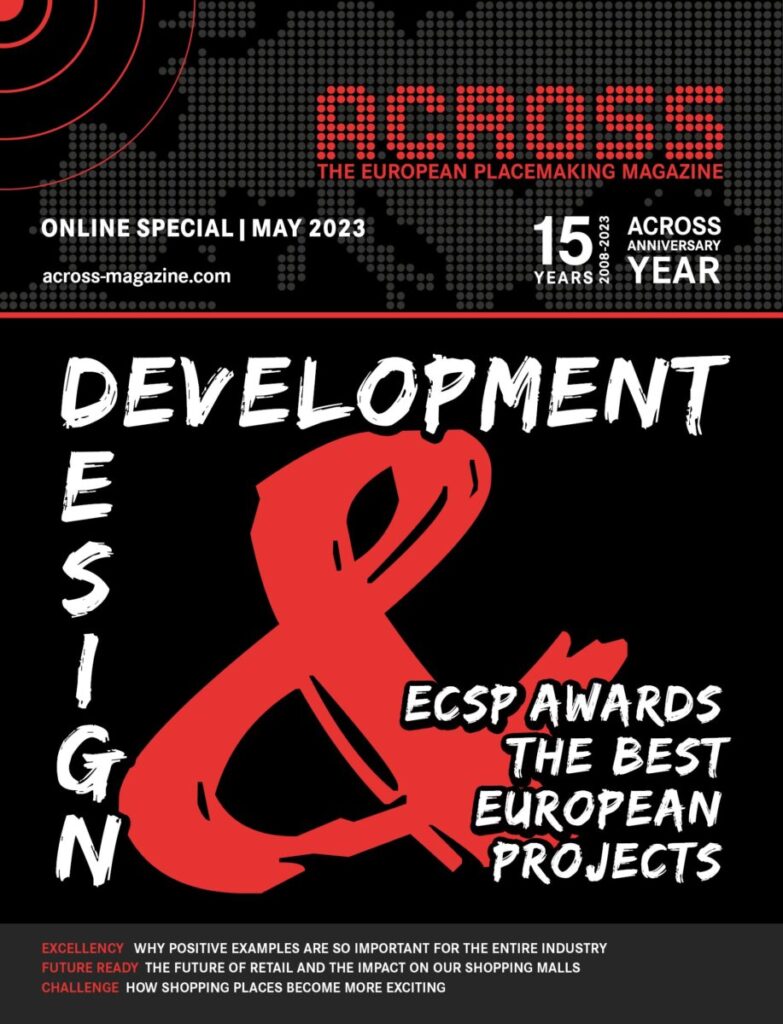 ---
Top-quality industry information is very important, especially in challenging times. Therefore, ACROSS will further expand its reporting, particularly in the online sector. You will find our publication dates for 2022 here. Benefit from our strong presence to further improve the positioning of your company.