KL, as the locals call their city, generally refuses to be classified along with other major Asian cities. The capital, with its population of 1.6 million, is as diverse and colorful architecturally as its population, consisting of Malays, Chinese, Indians, and Europeans. A confusing mix of East and West. Towers of steel and glass, dilapidated old streets, and grand colonial-era buildings. The capital is crisscrossed by highway-like main arteries that at times compact people's lives into islands separated by rivers of traffic. KL is teeming with shopping centers of all generations. About two dozen new developments are planned. Most of the shopping centers are located in the so-called "Golden Triangle" in the east of downtown between Sultan Ismail, Bukit Bitang, and Imbi streets and consistently enjoy considerable customer traffic. They are usually open from 10 o'clock in the morning until 10 o'clock in the evening. The mix of retailers in KL is also impressive. All international brands are generously represented. The following is a little photo tour through KL.
Suria KLCC
Suria KLCC (Kuala Lumpur City Center) is located in the heart of Malaysia's glorious city of Kuala Lumpur. At the Petronas Twin Towers and on the doorstep of the KLCC park, Suria KLCC houses world-class retailers and attractions such as the Petronas Art Gallery and the Dewan Fillharmonik (Philharmonic Hall). With such prestigious credentials, it is no surprise that Suria KLCC plays host to millions of tourists and shoppers from all over the world. Like the most iconic malls in the world, Suria KLCC is home to leading and unique international brands. This six-floor shopping haven is exclusive yet relevant, making it the shopping destination of choice for the discerning shopper. Suria KLCC Sdn Bhd is an integrated shopping center group specializing in the development, asset management, and operation of shopping malls (Alamanda, Mesra Mall) in Malaysia.
Starhill Gallery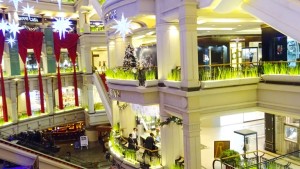 A pioneer in international luxury in Kuala Lumpur, Starhill Gallery is listed as one of "Asia's most beautiful shopping malls." Starhill Gallery is immediately recognizable with its distinctive façade of avant-garde architecture, master-minded by a world-renowned architect and an international team of designers. Constructed using lightweight steel and state-of-the-art technology, it features sleek, angular stone, and glass panels with a glimmering, "liquid" effect. Seven luxurious floors offer quality, privacy, and exclusivity crafted for those who seek experiences out of the ordinary. Starhill Gallery integrates two world-class hotels and The Residences at The Ritz-Carlton, Kuala Lumpur into a seamlessly sophisticated environment that is designed to provide a myriad of different dining, leisure, and lifestyle experiences.
Berjaya Times Square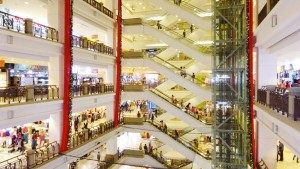 Berjaya Times Square Kuala Lumpur is a 48-story, 203 m (666 ft) twin tower, hotel, condominium, indoor amusement park, and shopping center complex in Kuala Lumpur, Malaysia. It was opened in October 2003. This building consists of a 7.5 million-sq-ft (700,000 sq m) shopping mall that houses over a 1,000 shop lots, theme parks, cinemas, and more.
Pavilion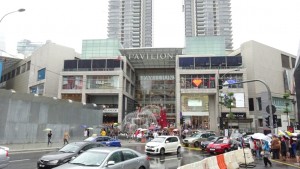 At the heart of the trendy Bukit Bintang district lays the perfect reason to indulge in fashion, food, and urban leisure. Experience the excitement of this 1.37 mil-sq-ft (127,000-sq-m) retail haven with over 500 outlets offering items from the finest fashion and home furnishings to entertainment and culinary delights. The Pavilion is certainly one of the most successful developments in Kuala Lumpur.
Lot 10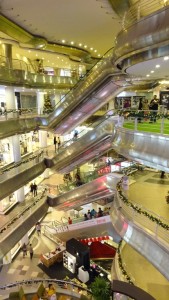 Lot 10 is a five-story mall located along Bintang Walk, central KL's main shopping and entertainment district. One of the city's oldest malls, it houses a mix of local boutiques, one-off concept stores, and international brands. Lot 10 is a property of Starhill Global REIT, a Singapore-based real estate investment trust investing primarily in real estate used for retail and office purposes, both in Singapore and overseas. Since its listing on the Mainboard of Singapore Exchange Securities Trading Limited on September 20th, 2005, Starhill Global REIT has grown its initial portfolio from interests in two landmark properties on Orchard Road in Singapore to 12 properties in Singapore, Malaysia, Australia, China, and Japan valued at about S$2.8 billion (€1.9 billion) as of December 31, 2014.
Plaza Sungei Wang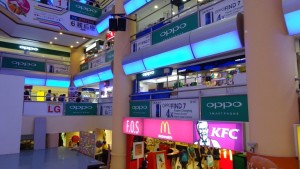 Internationally known as "The River Of Gold," Sungei Wang Plaza exudes charm and popularity both among tourists and the locals. Strategically located amid high rises of the Golden Triangle, Sungei Wang Plaza offers visitors more than 800 retail outlets. The mall's best days are already behind it, however.
Fahrenheit 88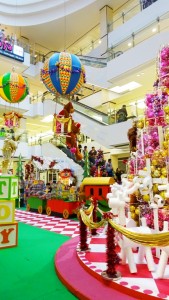 Housing an exciting mix of international, regional, and home-grown brands, fahrenheit88 offers a shopping experience where customers can find great style for less at over 170 retail stores, restaurants, cafes, and entertainment providers across seven levels.
Plaza Low Yat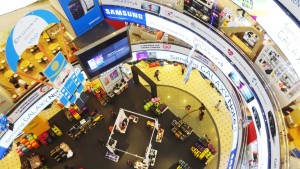 What would be unthinkable in many parts of the world is reality in KL: Da Plaza Low Yat describes itself as Malaysia's Largest IT Lifestyle Mall. Plaza Low Yat has all the intensity in digital hardware and software, as well as the present-day digital lifestyle diversity to validate this distinction.