Set to launch the 371 sq m space this summer, the new store expands upon the existing schuh Merry Hill offer, with schuh Kids taking the unit adjacent to its parent brand. schuh Kids Merry Hill will feature the retailer's full range of kids' shoes, trainers, and boots collections, including Nike, Converse, Vans and PUMA, as well as specialist kids' footwear suppliers such as Lelli Kelly.
The new schuh Kids store will join the recently opened Vanilla, with the trend-led womenswear brand having just launched its 418 sq m space in the destination. The store has opened on the Upper Mall opposite Boots, showcasing its Blue Vanilla and Pink Vanilla collections, and championing affordable, high-quality clothing.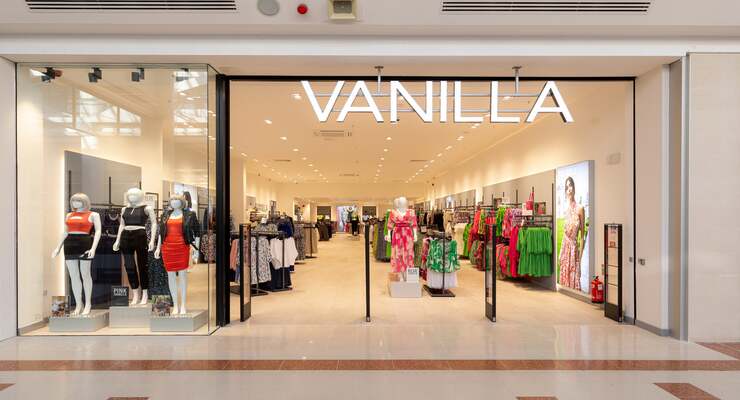 "The signing of schuh Kids, which builds on the existing offer of schuh, is testament to our efforts to create long-lasting and successful partnerships with leading retailers. We strive to respond to consumer demand wherever possible, and expanding the offer of existing tenants that our customers love is evidence of this. We look forward to welcoming schuh Kids to Merry Hill this summer, and are also delighted to enhance the womenswear offer with the opening of a trend-led brand in Vanilla", commented Alistair Winning, Asset Manager at Sovereign Centros.
"We are delighted to introduce schuh Kids into a new unit at Merry Hill, to provide a seamless shopping experience to our customers in the West Midlands. Meeting the growing demand from kids in the region, the new schuh store will provide a vibrant home for our ever-growing footwear offering. Adapting to changes in the market, the store will move away from traditional gendered categorisation and present each collection by brand, as part of our new 2020 store design concept", added Neil Partington, Retail Director at schuh.