ZARA relocates into Trinity Leeds for latest flagship store
ZARA will open their newest flagship store at Trinity Leeds, as they upsize and relocate into the center from their current location on Briggate. The new 4,273 sq m store will feature Zara's Woman, Man, and Kids collections.
The new Zara store will showcase the latest technological innovations from Zara's integrated online and physical store platform to guarantee customers a seamless shopping experience. The move forms part of the optimization plan of Zara's parent group Inditex. The plan encompasses bigger, better and more beautiful stores in the best retail destinations globally.
Trinity is located in the heart of Leeds city center and is the leading shopping destination in the region. Increasingly, Brands are responding to evolving shopping habits by focusing on high performing spaces, meaning that flagship, catchment-dominant destinations like Trinity are becoming even more attractive. Zara follows a number of brands including Levi, Space NK and Nespresso who have chosen to relocate into Trinity from elsewhere in the city as the flight to prime intensifies.
"As guests demand more from their shopping experience, brands are prioritizing prime locations that drive footfall, enable customer service and have an ability to integrate in-store and online shopping experiences. Our retail strategy allows us to work in partnership with brands holistically to find them the best locations and ensure that their physical presence adds value to their wider multichannel offer", comments Nik Porter, Head of Brand Account Management at Landsec.
Caledonia Park welcomes Starbucks to F&B line-up
Railpen has announced Starbucks has opened at Caledonia Park, the premier designer outlet village in Scotland.
Located adjacent to Pizza Express and Next, the 185 sq m space joins recently opened Burger King as the destination continues to expand its F&B offering and creates twenty new jobs for local people in the region. The menu features a range of Starbuck's ethically sourced quality coffees, pastries, and sandwiches, as well as its seasonal summer menu items such as its Dragon Fruit Refresha, delivering a tried, tested and successful grab-and-go offer for visitors.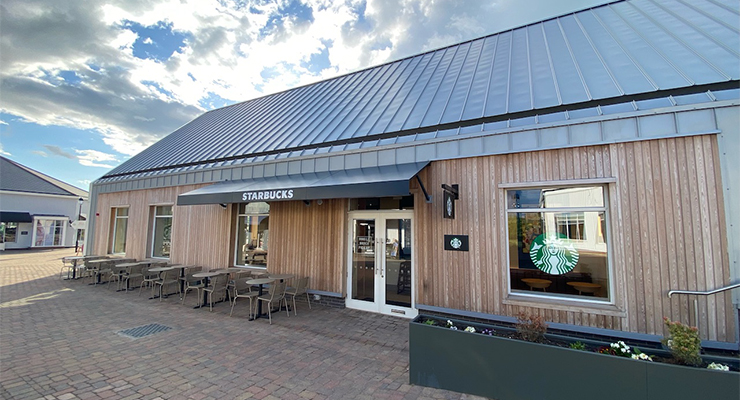 "We are excited to have opened a new space at Caledonia Park for the destination's dedicated visitors. Our new location is well suited to represent our heritage as a brand, offering a new community our signature food and drinks. We are thrilled to be able to keep investing and growing our business in the local area, and we are pleased to be a part of this thriving and evolving community", says Gordon Campbell, Operations Director at Starbucks.
"Starbucks provides a solid F&B option for our visitors, and with the recent opening of Burger King, we are continuing to see our long-term strategy for Caledonia Park come to the forefront with the creation of a strong convenience hub. Starbucks adds yet another successful brand to our tenant mix, and we're pleased to have them at Caledonia Park", added Maria Averkina, Asset and Development Manager at Railpen.
The Ashley Centre kicks off summer with the signing of DEICHMANN
CBRE IM has announced the signing of DEICHMANN at the Ashley Centre in Epsom, as the destination continues to evolve its retail mix following significant investment from the landlord.
DEICHMANN will open a 660 sq m store over two floors in the former Sports Direct unit near the center's East Square. It will stock a variety of leading footwear brands, such as Nike, Adidas, Puma, and Skechers, as well as bags and accessories, catering to all age groups. DEICHMANN is set to open in late June and will reflect the brand's new retail format to deliver a more spacious, lighter, and modern shopping experience.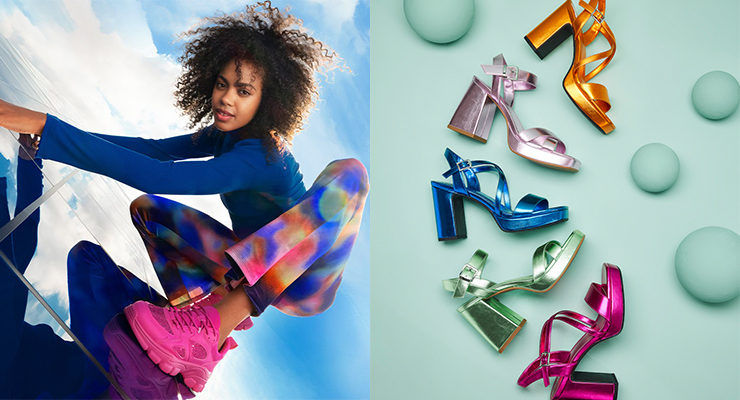 "We're excited to open a new store in Epsom and deliver our offering to a new customer base", says Simon Wilson, Managing Director for Product, Marketing and Communications at DEICHMANN. "As the Ashley Centre undergoes significant investment, this is a great time to be joining the scheme and be a part of its transformation whilst also delivering affordable and quality options to consumers and elevating the existing footwear offer. We look forward to joining the scheme in June and being a part of Epsom's community." 
"Following the recent signing of GAIL's Bakery at the Ashley Centre, the signing of DEICHMANN is once again reaffirming our long-term strategy for the destination as we continue to welcome leading high street brands to the center. As Europe's market leader for footwear, this is a strong addition to our tenant mix, and we're confident that DEICHMANN will enhance the destination by providing a compelling and unmatched offer, widening the choice and variety for consumers", added Louisa Butters, Head of Retail Asset Management UK at CBRE IM.
The new store will add to the Ashley Centre's evolving retail and F&B mix, joining the likes of Next, Sports Direct, M&S, Starbucks, and The Body Shop, as well as GAIL's Bakery, which is set to open during the summer.