Caledonia Park signs Tommy Hilfiger and Calvin Klein
Railpen, one of the largest pension managers in the UK, has announced Tommy Hilfiger and Calvin Klein have signed at Caledonia Park, Scotland's premium designer outlet village, following a record-breaking first quarter for the destination.
Global designer lifestyle brand, Tommy Hilfiger, will occupy a 464 sq m store, while Calvin Klein a 381 sq m one, with both positioned in prime locations within Caledonia Park. Due to open this year, they will join several premium brands at the destination, such as BOSS, Polo by Ralph Lauren, and kate spade new york, and mark another significant endorsement of Caledonia Park and outlets.
This news coincides with record-breaking performance seen by the destination so far this year, with sales up 28.1% year on year in Q1, making it the best first quarter since Caledonia Park opened in 1999. This is also reflected in April's results, where sales increased by +24.5% year-on-year, and footfall by 4.9%.
"Securing two premium international brands is a great step forward for Caledonia Park, and is a key moment of success in our leasing strategy. We have a critical mass of aspirational brands in the destination and, following the extensive refurbishment, we are continuing to see the results of our investment materialize with global retailers such as Tommy Hilfiger and Calvin Klein choosing to position themselves here, as well as a number of other brands in the pipeline. These two retailers will elevate the destination further, and cement our position as not just Scotland's premium designer outlet village, but one of the leading outlets in the UK", comments Maria Averkina, Asset and Development Manager at Railpen.
centre:mk secures Vietnamese street food restaurant, Pho
Pho, the Vietnamese street food group, is set to open in centre:mk. The 384 sq m restaurant will seat approximately 100 customers and promises to be a unique and vibrant space, perfect for relaxed and informal dining for a broad range of visitors to the center.
Pho was founded in 2005 by husband and wife, Stephen and Juliette Wall, after they returned from traveling Vietnam, and is known for serving great value, healthy Vietnamese food, prepared from scratch each day – with no central kitchen. Pho also caters to all, with 98% of the menu being gluten-free and accredited by Coeliac UK. In addition, 40% of the menu is vegan. Families and younger diners are welcomed, with a delicious and affordable children's menu.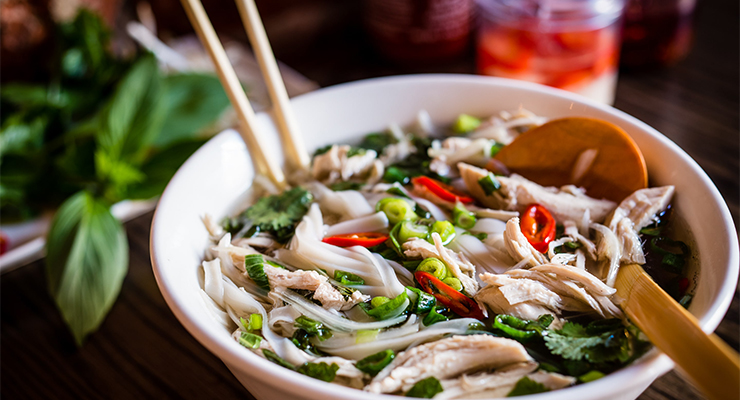 Pho's menu is centered around aromatic, fresh flavors. Among others, the menu includes phở noodle soup, the iconic Vietnamese national dish, aromatic curries, rice bowls, and wok-fried rice and noodles. A range of appetizers and light salads will also be on offer, including homemade spring rolls, served with their famous peanut sauce for dipping. The menu will also feature over ten different freshly prepared juices, homemade lemonade with a spicy twist, classic Vietnamese coffee and beers.
"The signing of Pho is an exciting moment for centre:mk, as our commitment to providing the center's visitors with an F&B line-up of authentic, high-quality, and affordable operators. Consistently outperforming UK and regional benchmarks, our footfall and sales figures are just two of the many reasons that brands select centre:mk as the location in their portfolios, and Pho's decision to open with us cements centre:mk as one of the UK's top 10 retail and leisure destinations", says Kevin Duffy, Centre Director at centre:mk.
"We're really happy to be opening in Milton Keynes as we've been looking for the right opportunity for some time, and this location in centre:mk couldn't be better. We can't wait to open our doors and welcome the center's visitors and showcase the brilliant food of Vietnam", added Stephen Wall, Co-Founder at Pho.
David M Robinson & Liverpool ONE welcome city debut with TAG Heuer boutique
Grosvenor has announced that David M Robinson (DMR) is launching its third store at Liverpool ONE and a new city debut, following its consistently strong performance at the destination. DMR's new 334 sq m boutique will be in partnership with Swiss watch brand, TAG Heuer, and will mark LVMH's first dedicated partnership in the city.
Opening in October, the Liverpool ONE TAG Heuer store will join DMR's OMEGA boutique as well as its recently upsized and refurbished jewelry and Rolex flagship on South John Street. Set to be the largest of its kind in the country, it will feature a private luxury lounge and bar, as well as a traditional boutique space. This latest commitment made by the British, luxury jewelry retailer follows its continual stellar performance at the destination and is a significant vote of confidence in Liverpool ONE, where DMR has operated since its launch in 2008.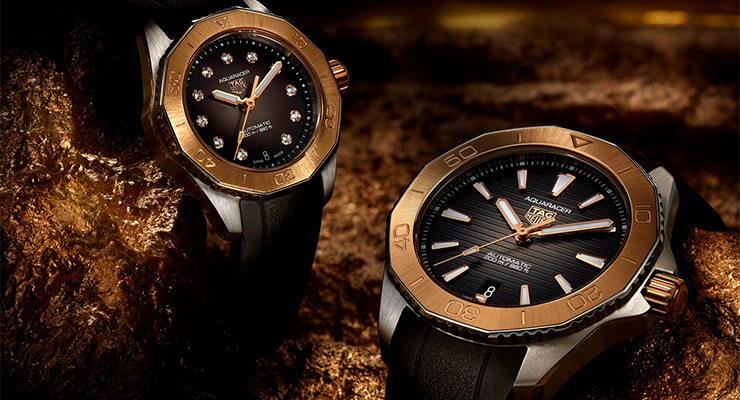 "We are delighted to be opening our third luxury showroom concept in Liverpool, the very city where our brand journey began", comments John Robinson, Managing Director at DMR. "We have enjoyed a long-standing relationship with both TAG Heuer, one of Switzerland's most exciting brands, and Liverpool ONE, where we have operated for 15 years, and so to further evolve our relationship with both, is very rewarding."
Rob Deacon, Senior Asset Manager at Grosvenor, added: "The opening of the TAG Heuer boutique marks a milestone moment for both DMR and Liverpool ONE, as we welcome a new store debut to the city. As one of our original tenants from 15 years ago, it has been an absolute delight working alongside David M Robinson and playing a role in the success story of the brand. Its impressive growth, especially over recent years, is a huge testament to the family-owned business, as well as the relationships Liverpool ONE always seeks to cultivate, and we're excited to continue this journey with DMR as they undertake their latest concept."