Puma set to leap into Gloucester Quays
Peel L&P has announced that PUMA, the internationally renowned athletic apparel brand, has signed at the premier South West outlet and dining destination, Gloucester Quays.
PUMA will open its 200 sq m outlet store at Gloucester Quays in the coming weeks, opposite Le Creuset. The store will feature the brand's high-quality range of sports apparel, including its classic women's, men's, and kids´ clothing ranges. Dedicated sportswear collections for sports such as running, football, and motorsport will also be on offer, as well as its extensive range of trademark footwear.
PUMA will join Gloucester Quays' already comprehensive line-up of premium sportswear and lifestyle-focused brands, including Adidas, Timberland, and Levi's.
"Gloucester Quays is consistently demonstrating the quality of its retail line-up, evidenced by the signing of global sports and apparel brands like PUMA. We are committed to providing visitors with an extensive range of vibrant new retail options, and high-quality specialist brands that diversify the outlet's offer. We have already introduced Timberland and NEXT this year, so the signing of PUMA is a continuation of our efforts to keep Gloucester Quays fresh and exciting", says Paul Carter, Asset Director at Peel L&P.
"Gloucester Quays has a reputation as being a hub for leading brands within the South West, so it was a natural home for PUMA's next outlet store", adds Colette Hilton, Head of Retail and E-Com UKI at PUMA. "We are so excited to open the doors to our new location this June, and showcase our trademark, high-quality range of athletic and casual footwear, apparel and accessories."
---
Black Sheep Coffee commits to new location at Woking's Victoria Place
Victoria Place, Woking, is set to welcome Black Sheep Coffee this year. The independent specialist coffee chain will open its 160 sq m space as part of the brand's expansion across the UK.
The coffee pioneers' Woking debut will feature its trademark café menu, offering their select range of 100% specialty grade Robusta beans, Norwegian waffles, smoothies and shakes, as well as a selection of light bites, including cakes and pastries.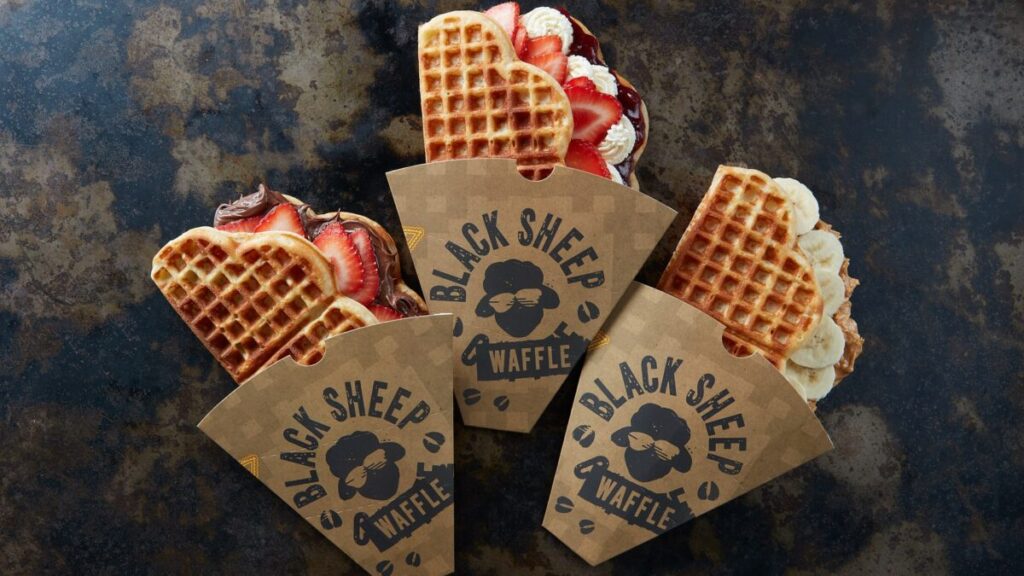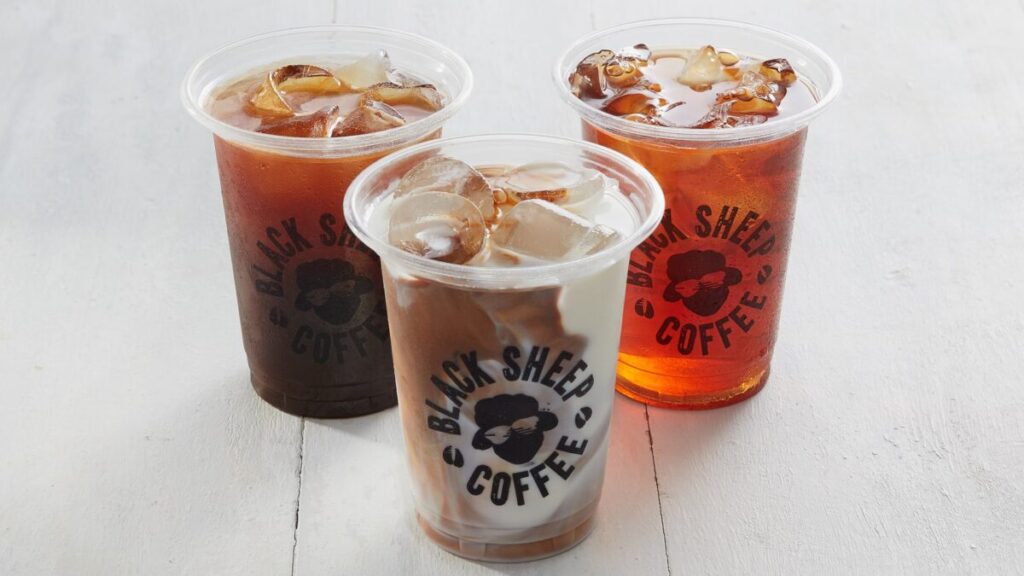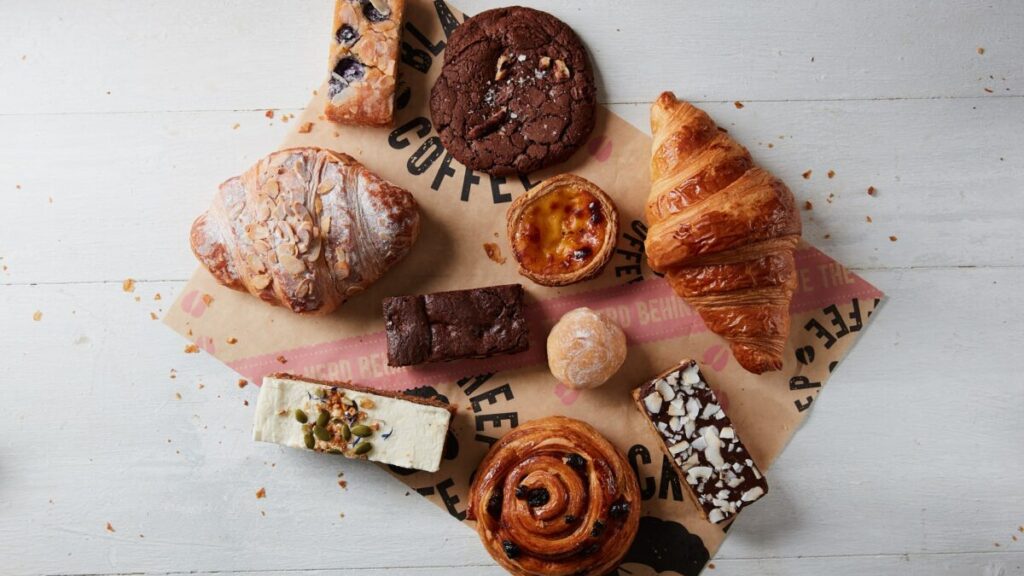 The signing of Black Sheep Coffee reflects the surge in coffee drinking in the UK and its positive impact on the expansion of coffee culture.  Figures from the British Coffee Association reveal that 2.8 billion cups of coffee are drunk every year in the UK and that the coffee market has grown by an average of 3% per year for the last decade.  Further, the Allegra World Coffee Portal forecasts the UK coffee market will be worth £13 billion annually by the end of this year.
"Victoria Place is a cornerstone of Woking´s town center, so Black Sheep Coffee taking a space in the destination was a natural choice – a sense of community is so important to us, so we are hugely excited to open right in the heart of it. We look forward to opening our doors and inviting locals and visitors alike to 'leave the herd behind' with us, and introduce them to our first-rate offering", commented Gabriel Shohet and Eirik Holth, Co-Founders of Black Sheep Coffee.
"Black Sheep Coffee is fast becoming an industry leader, particularly with its recent expansion, so we are hugely proud that they will be coming to Victoria Place in their town debut", added Councillor Will Forster, Deputy Leader of Woking Borough Council. "We pride ourselves on having a diverse range of F&B tenants like Black Sheep Coffee, and we feel sure that visitors to the destination will enjoy this unique operator."
---
Crudo Cevicheria opens new location in Covent Garden
Shaftesbury Capital has announced that Crudo Cevicheria, London's first build-your-own cevicheria, has opened its latest site in Covent Garden's Seven Dials neighborhood, at 36 Monmouth Street. The 33 sq m space marks the restaurant's fourth location in London, and most extensive menu offering to date, with a combination of both signature dishes, and a selection of exclusive menu items.
With space for over 20 guests, the intimate restaurant adapts seamlessly from a day-to-night establishment, catering to the diverse needs of the Covent Garden diner. Featuring a bespoke takeaway counter from which to serve its grab-and-go, customizable ceviche bowls, the space is welcoming to those who opt to dine in too, fitted out in a pared-back, contemporary style with design accents including green tiling and wooden paneling throughout.
At lunch, the menu is designed for the 'to-go' audience, offering signature bowls as well as main menu items including Clásico Sea bass with leche de tigre, quinoa, avocado, sweet potato, cancha corn and plantain chips; Nikkei Salmon, Ponzu leche de tigre, sushi rice, wakame, edamame, crispy onion and nori seaweed; and Vegano Chickpeas, Rocoto leche de tigre, quinoa, avocado, sweet potato, crispy onion and plantain chips.
Crudo Cevicheria's menu also includes small plates, which can be enjoyed alongside a selection of South American style cocktails such as their house special, Pisco Sours. A number of signature plates are exclusive to the Covent Garden location, including Scallop Aguachile, Crab Causa and Beetroot Ceviche, as well as the introduction of a new house-special Pisco Sour and Oyster Happy Hour.
"We are delighted to be opening our fourth location within Covent Garden: its reputation as a culinary hub for innovatively imagined restaurants is perfectly matched to be the new home of our experimental menu. London's F&B scene has long been missing Peruvian-inspired cuisine, and we are so excited to lead the way in changing this", comment Carlos Soccoro and Maria Yanez, Founders of Crudo Cevicheria.