Manchester Arndale welcomes Korean cuisine with latest addition Oseyo
Korean supermarket, Oseyo has signed a 15-year lease for a 1,170 sq m unit at the center.
Manchester Arndale is thrilled to announce that the UK's largest Asian supermarket chain, Oseyo, has selected the center for its latest location in the city after signing a 15-year lease for a 1,170 sq m unit.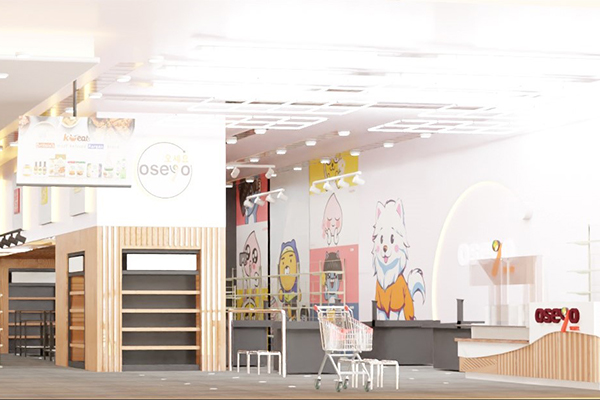 Oseyo, who already has a shop in Manchester on Oxford Road, will bring the vibrant flavors of Korea and Asia to the heart of the city center. On offer will be a wide variety of groceries and products, from snacks and sauces to fresh produce and authentic ingredients. 'Oseyo', which means Welcome' in Korean, is the message at the very core of the brand; catering to both the Korean community and those eager to explore new culinary experiences, there's something for everyone to enjoy and discover. Oseyo also brings exciting produce from some of Korea's biggest food brands, such as CJ BIBIGO, DAESANG, SAMYANG and NONGSHIM to a wider UK audience.
The arrival of Oseyo continues a strong run of lettings to major global brands including Moss, Gilly Hicks, Nike, Manchester City, Clarks, Flying Tiger, MINISO, Tommy Hilfiger, Kick Game and Kurt Geiger. The store will also prove a welcome addition to the center's thriving food and beverage offer, which includes recent arrivals Black Sheep Coffee, Krispy Kreme, and Slim Chickens.
"We are very excited to welcome Oseyo to Manchester Arndale as we continue to enhance our varied offer", comments Steve Gray, Head of European Retail Asset Management at Global Mutual. "We place great importance on creating a mix that caters to the city's diverse taste and we are certain Oseyo will fit the bill. With such exciting leasing activity taking place, it's clear there is continued demand for well-placed retail units, and we are delighted to see confidence in Manchester Arndale's long-term performance; we hope to share more exciting news soon."
"Our new store in Manchester Arndale is our largest and most ambitious project so far in our journey, and we are excited to bring to the people of Manchester a truly global and refined shopping experience. With an ever growing range of exclusive products which we directly produce or import with partner brands in Korea, we aim to provide for our customers a unique experience found nowhere else", adds Isaac Kweon, Operations Coordinator at Oseyo.
---
Gloucester Quays reaches new heights as Mountain Warehouse and Animal combine for 220% upsize
Mountain Warehouse, UK's largest specialist outdoor retailer, is set to relocate from its existing store into a larger space at premier South West outlet and dining destination, Gloucester Quays, and welcome the addition of British fashion retailer, Animal.
Mountain Warehouse will open its 650 sq m outlet store this summer, more than tripling the size of its existing unit. The new dual-frontage store will feature the fashion and lifestyle brand, Animal, which was acquired by Mountain Warehouse in 2021. The store will feature Animal's range of coastal, lifestyle fashion, as well as Mountain Warehouse's extensive selection of outdoor clothing and equipment, designed for activities such as hiking, camping, skiing, cycling, running and fitness. Products on offer will include both women's and menswear, as well as footwear and equipment such as tents, sleeping bags and backpacks. The popular British outdoor retailer has gained global renown since its launch in 1997, now operating over 350 stores internationally.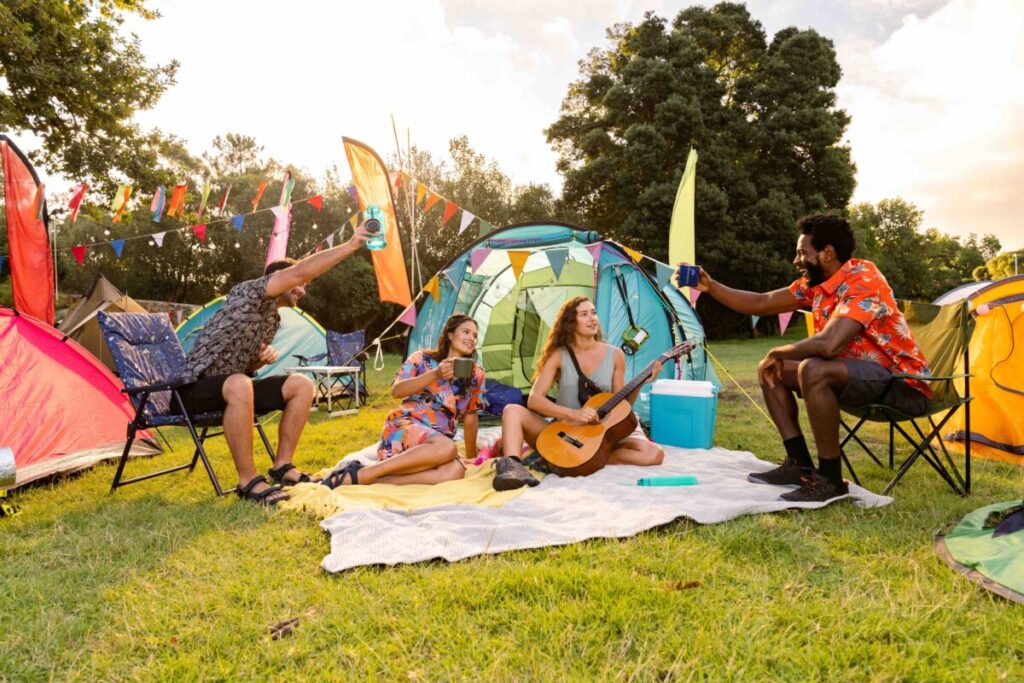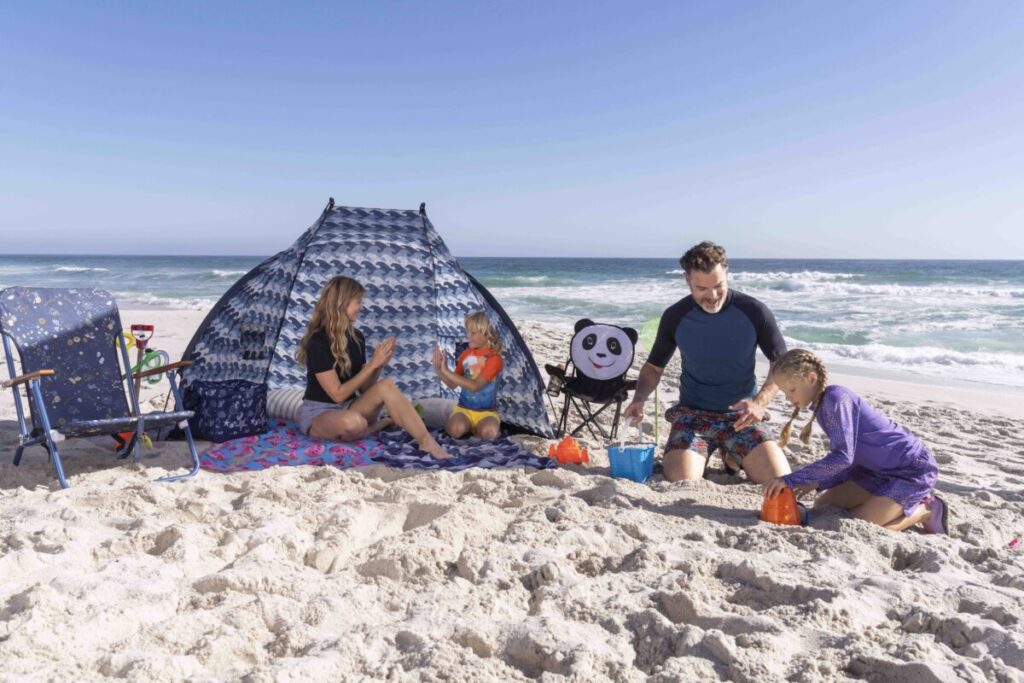 Mountain Warehouse will relocate from its store adjacent to Skechers, to an upsized location adjacent to Levi's. Three doors down, internationally renowned athletic apparel brand PUMA has launched its new 202 sq m outlet, selling its trademark clothing, sportswear, and footwear collections.
"The recommitment of a top UK retailer in Mountain Warehouse to Gloucester Quays is a huge vote of confidence in the quality of the offer that we have curated here, as yet another retailer opting to upsize within the destination following the success of an existing store. We look forward to seeing Mountain Warehouse continue to go from strength to strength, providing their already established customer base with even more choice than before", says Paul Carter, Asset Director at Peel L&P.
"Gloucester Quays has been the perfect home for our brand, so we are thrilled to announce this significant upsize within the destination", adds Mark Neale, Founder of Mountain Warehouse. "We are committed to providing specialist, top-quality products at great prices for lovers of the outdoors, and our new, bigger and better store will allow us to keep doing so at a first-rate level for our loyal Gloucester Quays customers."
---
Phase Eight unveils new store concept and relocation in latest commitment to centre:mk
Phase Eight has opened the first of its new flagship stores at centre:mk, one of the top 10 retail and leisure destinations in the UK.
Relocating from its former unit at centre:mk, the new 161 sq m store on Silbury Arcade showcases a wider selection of Phase Eight's ageless styles and feminine collections that transcend all seasons and settings, including event wear and sophisticated day-to-night looks.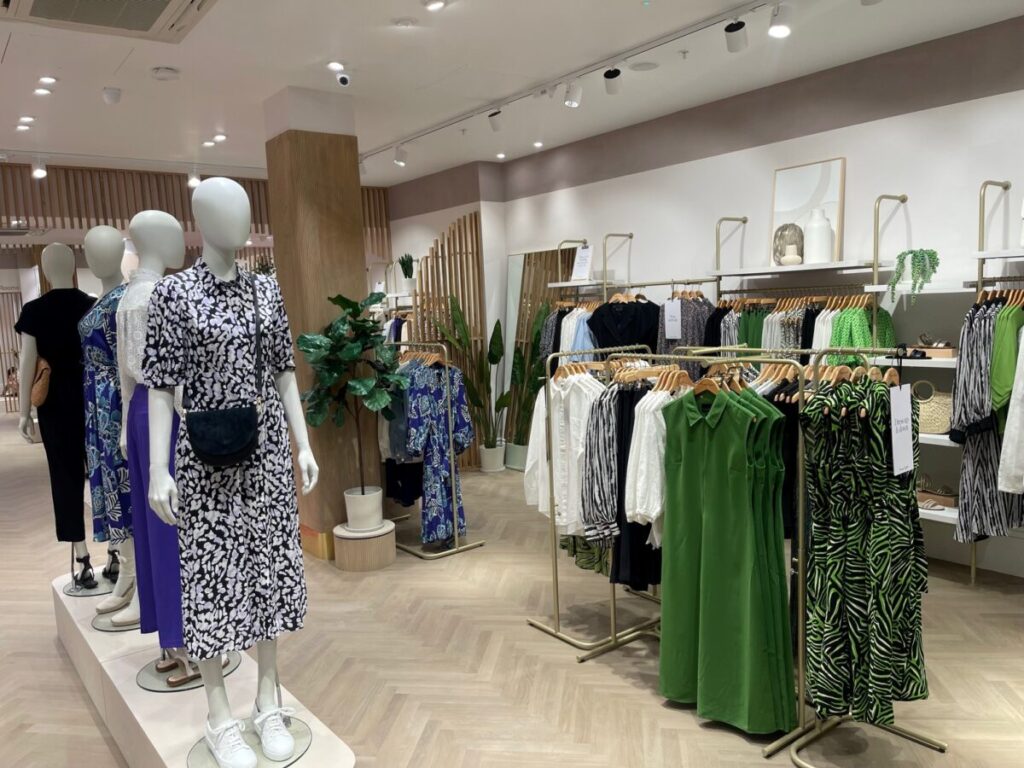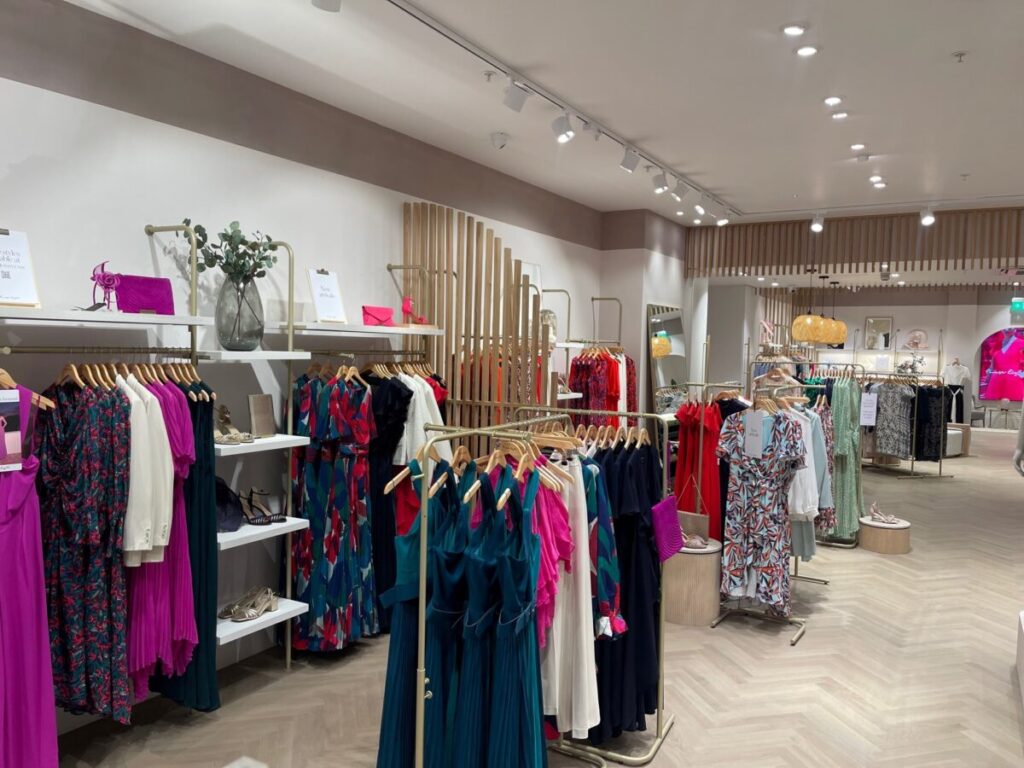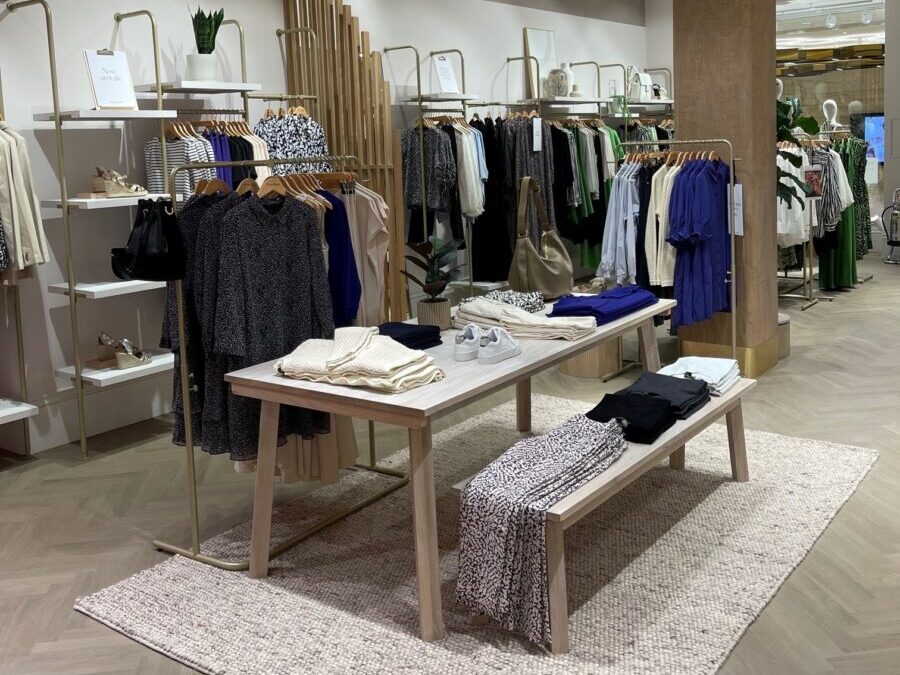 "We are delighted to have launched our new store concept in a prime location within centre:mk, a destination in which we have always traded beyond expectations. The new store embodies every aspect of the Phase Eight brand and will serve as our regional flagship", says Caraline Money, Global Group Retail Director at TFG Brands, owner of Phase Eight.
Dedicated to minimizing its environmental impact, Phase Eight is committed to responsibly sourcing 80% of its collections by 2025, aligning with centre:mk's various waste reduction initiatives, which have resulted in 100% diversion from landfill.
"centre:mk continues to enjoy strong demand from leading brands, with Phase Eight being the latest brand to make a significant commitment to the center, it is a clear recognition of its position as a top ten destination in the UK", adds Kevin Duffy, centre:mk's Centre Director. "As well as being a great fit with our customer, the brand's ethos, particularly its commitment to sustainability, aligns with our own and it has been great working with the team to realize its vision for centre:mk."