New M&S Store Opens At Liverpool ONE 
After months of anticipation, Marks & Spencer has officially opened its latest new store on Liverpool ONE's South John Street. The new store covers 6,500 sq m of trading space and offers local shoppers a fresh market-style Foodhall, stylish and spacious new Clothing, Home & Beauty departments, and the first-ever, new-look M&S Coffee Shop.
Following a significant investment in the city's local economy, the new M&S Liverpool ONE store is part of the retailer's plans to invest c. £480 million in its store rotation program, creating over 3,400 new jobs nationwide. Along with the existing M&S Liverpool team of 250 colleagues who have transferred to work in the new store, the retailer has welcomed over 70 new recruits.
The spacious new Clothing department offers shoppers plenty of style inspiration with the latest collections across womenswear, kidswear and menswear – with dedicated, neon-lit areas to spotlight M&S customer favorites including Per Una, Autograph and Goodmove. A transformed M&S Beauty department showcases popular products including the Apothecary collection and the new M&S Fresh Elements skincare range.
The store is also home to the very first, new-look M&S Coffee Shop. The exciting new Hospitality concept is a great pre or post-shop pit stop, offering a transformed menu with a selection of freshly made sandwiches and pastries, chilled drinks – including the iconic Colin the Caterpillar™ & Percy Pig™ Slushees – and a great selection of delicious cakes and treats.
---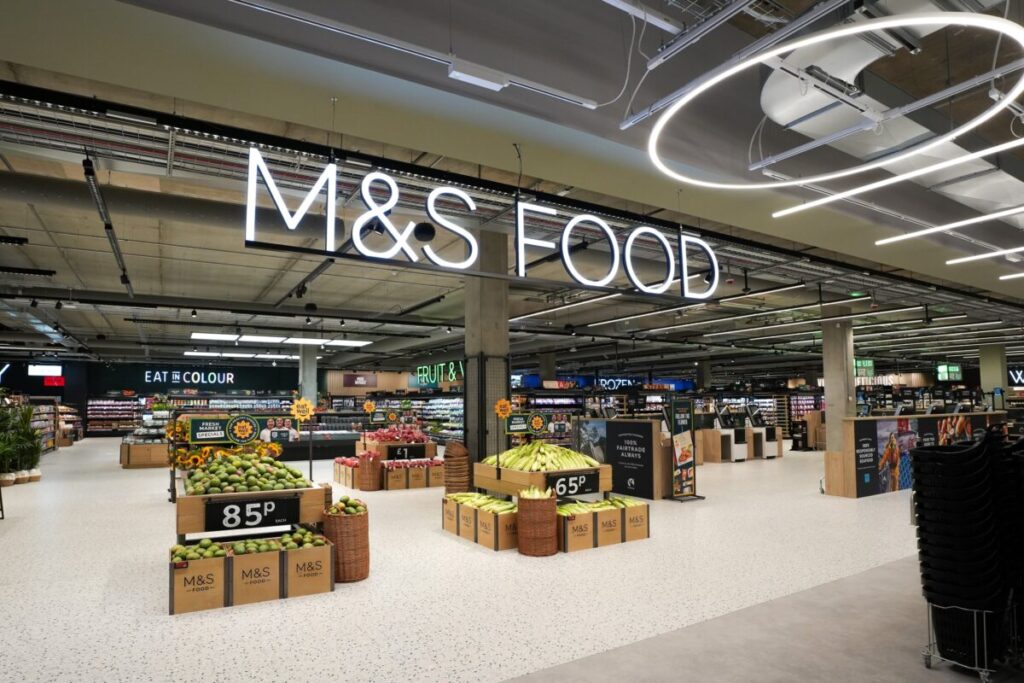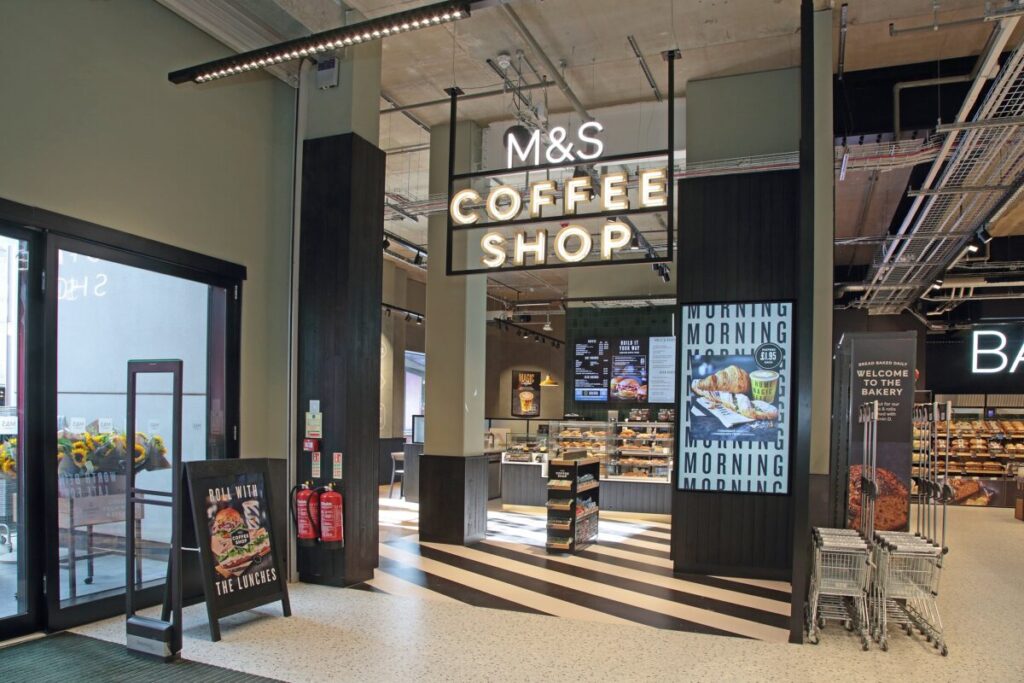 ---
Inside the brand-new M&S Foodhall, customers will find a new fresh-market feel, with displays brimming with great quality, trusted value produce from M&S Select Farms, a show-stopping bakery offering fresh, daily-baked bread and pastries and a dedicated M&S Wine Shop.
"It has been fantastic working with the M&S team to help them achieve their vision of delivering a modern and enticing showcase space, which provides an enhanced experience for their customers. To be the location of choice within Liverpool for another retail giant's flagship store evidences the fantastic work we do for brands and operators alike", says Rob Deacon, Senior Asset Manager at Grosvenor.
"We are thrilled to officially open our brand-new store in Liverpool ONE today", adds Kirsty Williams, Store Manager at M&S. "The last few weeks have been so exciting for us all as we've seen the store take shape, and I'd like to thank everyone on the team for all their hard work to make sure everything is ready for our loyal customers today.
"The store is an exciting investment in the future of M&S in Liverpool, and I can't wait for our customers to explore all the new features that the store has to offer. Along with our existing Liverpool team of 250 colleagues, we're really pleased to introduce over 70 new recruits to M&S Liverpool ONE, who can't wait to meet everyone. With an amazing new, fresh market feel Foodhall and a Clothing & Home department which is the perfect place to shop your M&S favorites, we really do have the best of M&S here for everyone to enjoy!"
Gravity MAX Launches Enhanced Concept With Flagship In Liverpool ONE
Gravity Active Entertainment has launched the new flagship Gravity MAX at Liverpool ONE. Gravity's biggest investment to date and its largest site, the 10 million Pound destination showcases 9,290 sq m of the brand's newest and most enhanced active experience concept, Gravity MAX.
A market changer, Liverpool ONE takes Gravity MAX to a new level, introducing the brand's first-ever outside space and the city's largest roof terrace, as well as more activities than any other Gravity venue. Gravity MAX Liverpool ONE is anticipated to attract over 700,000 visitors per year, providing 12 immersive and experiential activities for up to 2,500 people at any given time across its two floors.
With an anticipated dwell time of over four hours, the destination showcases a dynamic and exhilarating mix of competitive socializing, live entertainment, and sports screenings, as well as a comprehensive F&B offer, comprising four bars and a food hall.  Highlights include a multi-level e-karting track, augmented reality (AR) bowling, 18-hole Tech Street Golf, Hologate VR, immersive Gamebox, esports arena, batting cages and Liverpool's largest pool hall. A schedule of live bands and singers provides visitors with weekly entertainment, accompanied by DJ sets, themed nights and shows.
---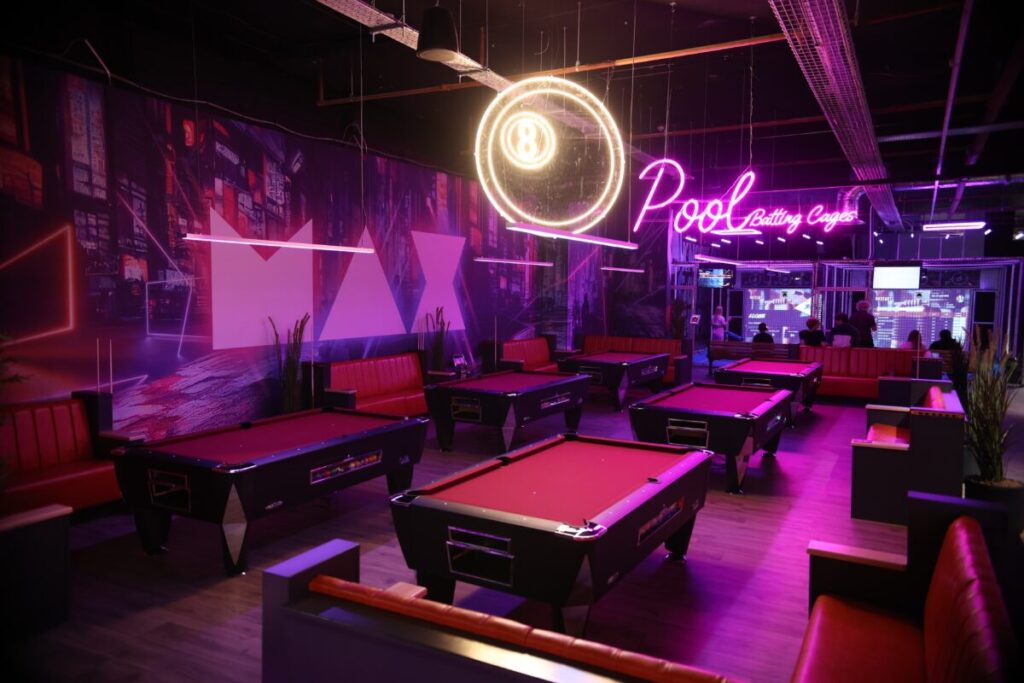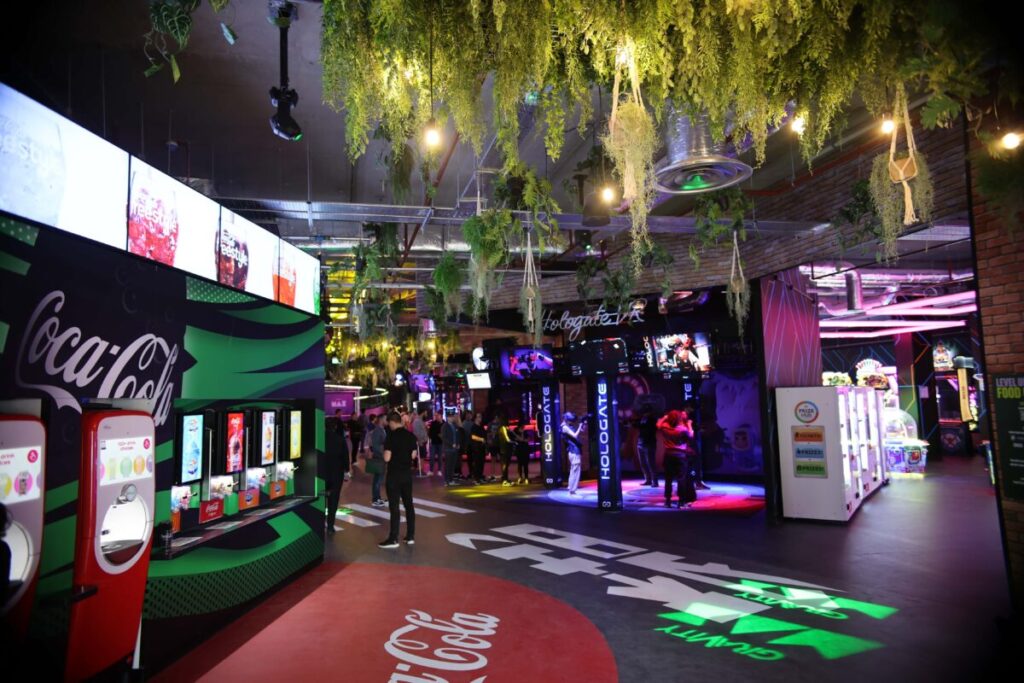 ---
The food hall features a variety of cuisines, including burgers by Wendy's, 800 Degrees Pizza, pasta by Coco di Mama, award-winning Greek gyros by The Athenian, and the ultimate in dessert dining courtesy of Creams. The four bars include two Gravity Social bars, Eden cocktail bar, and The Terrace, with automated, self-service beer taps and a retractable roof. The Craic also provides a second, more intimate roof area, where visitors can relax listening to Ibiza anthems.
"The opening of the new Gravity MAX flagship at Liverpool ONE is an extremely exciting time for the brand, as it represents a landmark moment in our journey. This has been our biggest investment to date and cements Gravity's position as a market leader and trendsetter within the leisure and entertainment sector. It has been a pleasure working alongside Grosvenor and the Liverpool ONE team, as they mirror our passion and commitment for innovation and the desire to create something truly exceptional", comments Michael Harrison, co-Founder and Chief Growth Officer at Gravity.
"The scale, ambition and significance of what Gravity, together with Grosvenor and Liverpool ONE, wanted to create have finally come to fruition, and it is fantastic to be able to welcome this innovative new anchor to the destination and the wider city", adds Chris Jukes, Director of Liverpool ONE, Grosvenor. "Gravity MAX Liverpool ONE is not only a market changer, redefining UK leisure, but it will also be a destination driver, one which reaffirms Liverpool ONE's position as the UK's leading retail and entertainment destination."
Phase Eight And Hobbs Set To Upsize At Merry Hill
Sovereign Centros has announced that premium womenswear brands, Phase Eight and Hobbs, are upsizing within Merry Hill. Both are relocating from their existing separate units at the destination into adjacent stores on the Upper Mall, bringing the sister brands together into 557 sq m of retail space.
Specializing in designer women's clothing, Phase Eight will stock its comprehensive selection of elevated women's fashion, including special eventwear, style solutions, and workwear across sizes 6-26. Alongside them will be Hobbs' extensive collection of luxury womenswear, spotlighting its sophisticated and clean silhouettes for every occasion. Premium footwear, accessories, and jewellery from both brands will also be on offer.
---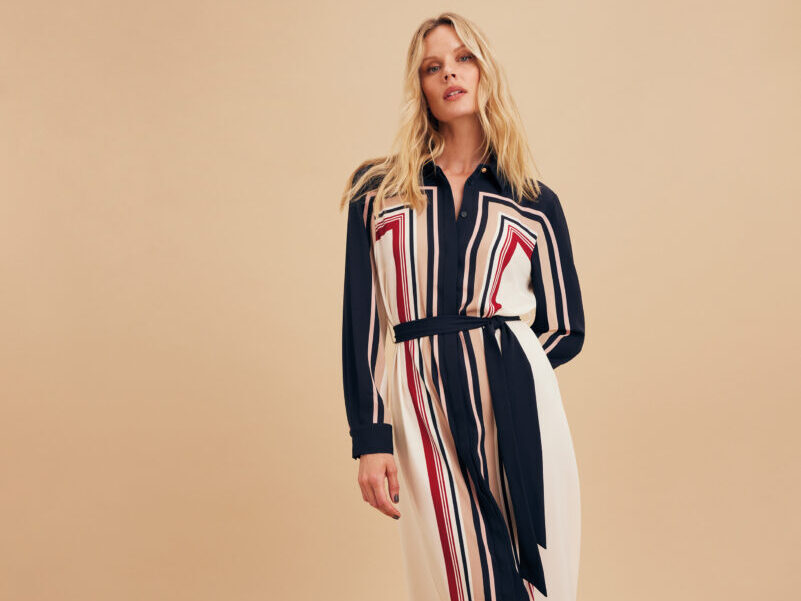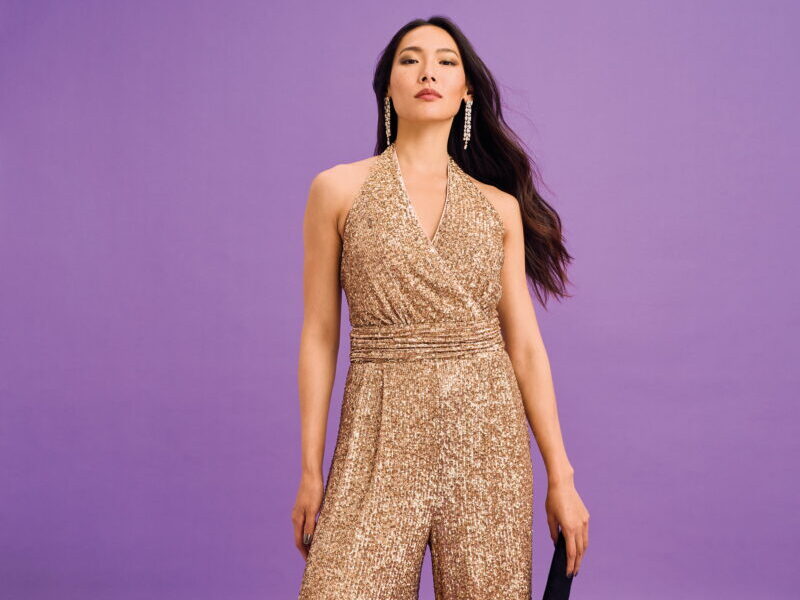 ---
The new Phase Eight and Hobbs stores will open adjacent to the recently launched Vanilla, showcasing the brands' continued commitment to Merry Hill through its selection of an upsized unit within the center. They have joined over 30 brands to have renewed or upsized within the destination since the start of last year.
"Phase Eight and Hobbs recommitting to Merry Hill, through this relocation into an upsized unit, is another sign of the value that leading retailers place on being here. It's not only important to us that we welcome new brands, but also ensuring that we are providing the highest quality offer with our existing tenants too; helping them become successful operations and long-term stakeholders within Merry Hill", comments Alistair Winning, Asset Manager at Sovereign Centros.
"It is hugely exciting for us to announce that we will be opening our new Phase Eight and Hobbs locations in Merry Hill later this year. Merry Hill is a perfectly positioned key regional location, so it was a natural next step to expand our existing space here, in order to continue to provide visitors with our specialist selection of premium womenswear", adds Caraline Money, Global Group Retail Director at TFG Brands.