Jeroboams to open new store on Sloane Stanley's King's Road
Sloane Stanley has announced Jeroboams, London's local wine merchant, has signed at 336 King's Road, diversifying the retail portfolio in one of London's most established neighbourhoods.
Jeroboams will open a 120 sq m unit on the north side of the King's Road, offering a range of award-winning quality wines, beers, spirits and a selection of produce including cheeses and charcuterie. Opening in June, the new space will be spread across two floors, boasting a strong local presence with and stocking a range inspired by Jeroboams Holland Park's award-winning food and wine emporium. It will also incorporate an event space on the basement level that will host up to 30 guests for the brand's signature weekly in-store tastings, a monthly wine club, and bespoke events for locals.
"We are thrilled to have secured such a fantastic location in one of the most sought-after areas of southwest London. Our growth aspirations have long included a Jeroboams shop in the heart of Chelsea and where better than on the Kings Road. We are looking forward to bringing our wonderful portfolio of wines, spirits, cheese, and specialist produce to this iconic area of London. We already have many existing private clients and trade customers locally, and we can't wait to showcase the experience, service, and enthusiasm we are known for, to the rest of Chelsea", comments Matt Tipping, CEO of Jeroboams.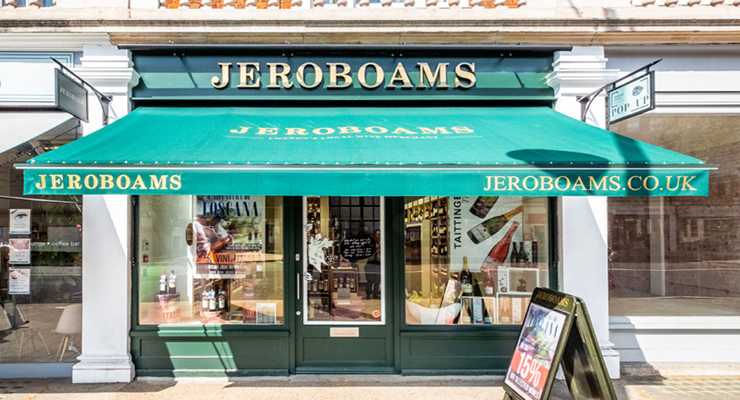 "Jeroboams has really carved a name for itself, with the business growing from strength-to-strength", added Hannah Grievson, Property Director at Sloane Stanley. As we continue to diversify the offer throughout the Estate, we are pleased to deliver visitors, locals, and residents with an established neighbourhood brand in the heart of Chelsea and celebrate its tenth location. The store will present an array of opportunity for the community, putting the local element at the forefront, echoing the ethos of Sloane Stanley and the Estate as a whole, and we look forward to having them as part of our evolving portfolio in June."
DEICHMANN opens at Salisbury's Old George Mall
Railpen has announced Deichmann opening at Old George Mall, the premier shopping destination in Salisbury.
Deichmann has opened a 557 sq m space at 31-33 Old George Mall, adjacent to H&M and the soon-to-be anchor store, Primark. The new location will span two floors and showcase Deichmann's array of quality yet affordable footwear, stocking brands such as adidas, Fila, Nike, and Skechers.
The new store, which has created 12 jobs for the local community, showcases Deichmann's latest retail concept, which has been designed to offer customers a more spacious, lighter, and enhanced shopping experience. The brand has invested over £500,000 in the Old George Mall location, highlighting the significance of this store for Deichmann and reinforcing the centre's position as a prime retail location in Salisbury.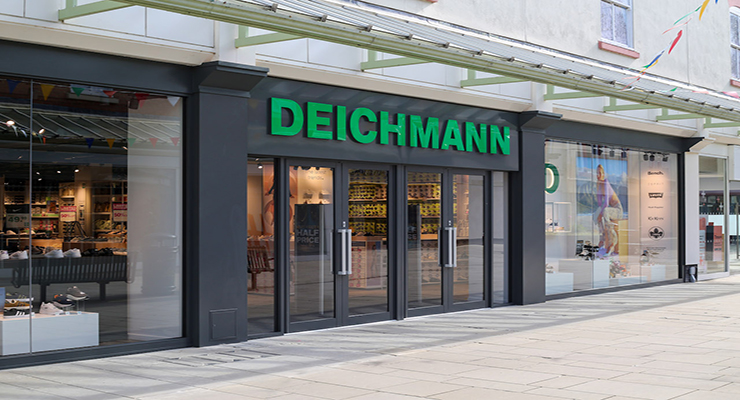 "We are pleased to have opened a new store in Salisbury and deliver quality and affordable footwear options to a new customer base. As we continue to roll out our new retail format, we're excited to provide a more seamless and elevated shopping experience for consumers, and be part of Salisbury's community", comments Simon Wilson, Managing Director for Product, Marketing and Communications at Deichmann.
"As Europe's largest shoe retailer, Deichmann is a strong addition to our retail line-up at Old George Mall", adds Alex Luker, Asset Manager at Railpen. "Our focus is to continue to bring leading high street brands to the center, which will be rounded off by Primark's arrival later this year. Deichmann's investment in this space highlights the importance of this location and the opportunities it will serve not just to the brand, but the wider community, and we're pleased to have them at Old George Mall."
Deichmann joins several retailers at the scheme such as H&M, FatFace, Jigsaw, The Body Shop, and Costa, with Primark set to open a 2760 sq m store later this year, offering the brand's extensive range across clothing, kidswear, beauty, lifestyle and home.
LEVELTAP LAUNCHES CITY DEBUT FOR ESPORTS CONCEPT AT LIVERPOOL ONE
Grosvenor has announced that competitive-socialising Esports concept, leveltap, has officially launched its debut brick-and-mortar site at Liverpool ONE's Hanover Street.
The site´s 604 sq m location provides an interactive, experience-led venue for gaming and spectating in the heart of Liverpool, bringing a standalone Esports venue to the city for the first time. Catering for a wide range of gamers, leveltap hosts a variety of competitive titles, and its library features all genres, from FPS, Sports and Racing to RPG's, Strategy and Party. leveltap Liverpool ONE broadcasts live events from around the globe, such as Call of Duty League and League of Legends' World Championship, connecting Liverpool, the UK's most sociable city, to the worldwide Esports community.
Partnering with leading tech industry suppliers to bring ground-breaking kit to leveltap, the two-story location features ten custom-built console stations, all containing a Nintendo Switch and either a PS5 or an Xbox Series X, along with two racing simulators and 20 PCs. A mezzanine space also provides a base for streamers and competing teams to broadcast their gameplay onto projectors around the venue.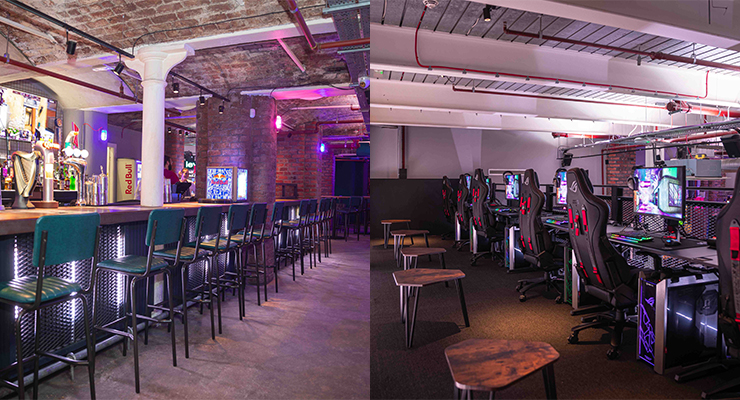 The ground floor hosts a large lounge area with bar and dining tables, alongside an 'arena' seating more than 100. Guests can enjoy a range of fun and high-quality gaming-themed cocktails including AFKZombie, Up All Night, Quick Revive and Cool Down, shakes, seltzers and draught and bottled beer, wine and soft drinks, as well as pizza slices, sides, snacks and sundaes.
"Situated in the heart of one of the UK's most sociable cities, and renowned for championing Liverpool's innovation, Liverpool ONE is the ideal location to launch our debut site for leveltap and we are so happy to open our doors to the region and Esports fanatics", says Adam Rydings, leveltap founder, and Finance Director for a publicly listed overseas Esports brand.
"leveltap's debut venue is yet another unique opening at Liverpool ONE that provides further reasons to visit or extend a trip to the destination", adds Rob Deacon, Senior Asset Manager at Grosvenor. "Bringing a standalone Esports venue to the city for the first time, the launch of leveltap reaffirms Liverpool ONE's position as the UK's leading retail and entertainment destination and we are thrilled to be the location of choice for such a landmark moment in leveltap's journey."