New JACK & JONES store unveiled at Festival Place Basingstoke
JACK & JONES has reaffirmed its commitment to Festival Place by signing a five-year lease for a new 170 sq m unit on the ground floor of the center. This relocation positions the new store within Festival Place's main fashion pitch and continues the brand's long-standing presence in Basingstoke.
"The fact that existing tenants are investing and introducing new concepts demonstrates that our tailored strategic approach of retaining existing tenants and attracting exciting new ones, alongside several local operators, is proving successful", says Simon Barrett, Managing Director and Head of Asset Management at AEW.
With 25 new leases and lease renewals agreed since the beginning of 2022, Festival Place continues to demonstrate its resilience and relevance as a significant retail and leisure destination. The mall's leasing activity for H1 2023 has included deals with Black Sheep Coffee, Entreprise Rent-A-Car, Wenzel's, and Kushti Comics. Recent leasing activity also includes the provision of space to the Community Food Link, a Basingstoke charity that collects fresh food and delivers it to those in need, to operate a new delivery Hub.
The 100,000 sq m retail and leisure destination features retail, dining and leisure brands such as Apple, H&M, M&S, Next, Waterstones and Five Guys alongside amenities including a Sports Centre with swimming pool and gym, a 10-screen Vue Cinema, a Flip Out trampoline park, Escape and indoor entertainment experience plus office space and a library.
Joint agents for Festival Place are Lunson Mitchenall and Cushman & Wakefield. CBRE is the managing agent for the center.
Olea Social opens UK debut site at The Yards, Covent Garden
Longmartin Properties Ltd, a joint venture between Shaftesbury Capital and the Mercers' Company, has announced Olea Social, the modern Mediterranean restaurant, has opened its debut site within The Yards, Covent Garden.
Located at 10 Upper St Martin's Lane and sitting adjacent to Dishoom and newly opened Gura Gura, Olea Social has launched its 650 sq m restaurant, marking the concepts debut site. Olea Social is a day-to-night Mediterranean hub, rebooting the traditional cuisine and delivering a 'new authentic', serving small plates such as grilled confit artichoke with crispy polenta, and octopus poached in red wine with zucchini blossom salad, paired with regional wines and exclusive cocktails.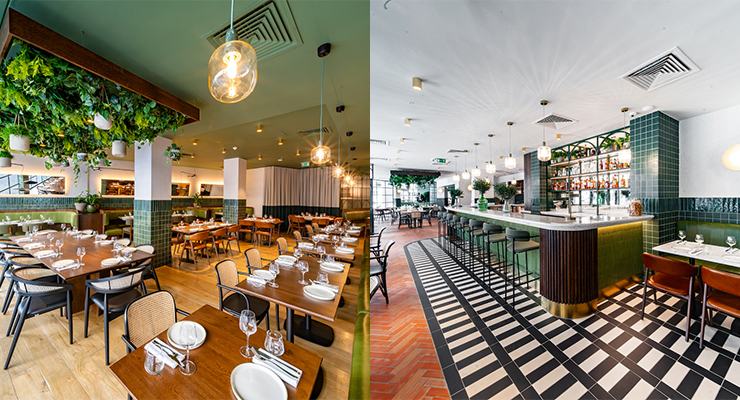 Created by the restauranteur behind HAZ Restaurant, Olea Social adds another layer to The Yards' distinctive F&B offering, strengthening the destination's credentials as one of London's leading day to night locations in the heart of the West End. The restaurant has been designed by our in-house team and features original art by Colores Art Studio, serving 200 covers.
"We are delighted to have launched Olea Social at The Yards, bringing a fresh perspective on authentic Mediterranean cuisine to a bustling and unique environment. The success of HAZ has fueled our passion to open another restaurant which brings friends and loved ones together, breathing new life into the Mediterranean food scene. We are looking forward to transporting people into an oasis with every mouthful, sip, smell and sound, and The Yards provides the perfect location to deliver this experience", comments Zafer Cicek, Director of Olea Social.
REISS selects centre:mk for latest location
REISS, the premium international fashion brand, has selected centre:mk, for its latest location and key site in the region. The new store, set to open on Silbury Arcade this summer, will showcase 175 sq m of REISS' modern womenswear, menswear, accessories, and childrenswear.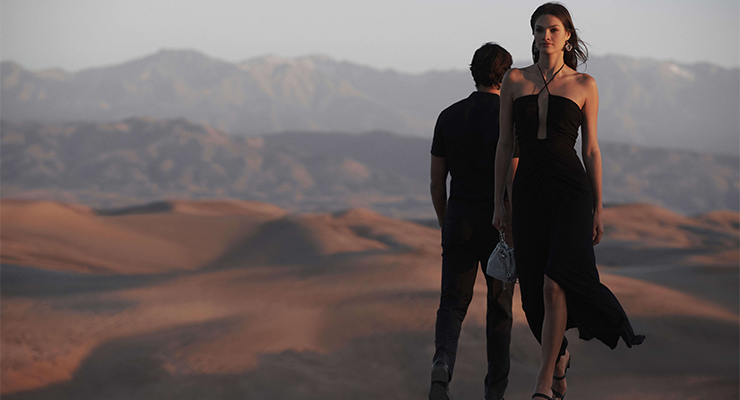 For the last five decades, REISS has established a unique style of attainable-luxury collections showcasing unwavering elegance and attracting a loyal following of a customer base that aligns well with centre:mk. Bringing its sophisticated designs to Milton Keynes for the first time, REISS centre:mk will join leading retail brands such as Jigsaw, Hobbs, Ted Baker, H beauty, and the recently launched H&M flagship store, alongside Mango's soon to open latest location.
"REISS is the latest of a series of leading brands to join centre:mk's Silbury Arcade, and its curated line-up of premium retailers. Converting 95% of footfall in to spend, we are so proud of the continued upward momentum of centre:mk's success, and look forward to welcoming REISS later this year", comments Kevin Duffy, Centre Director of centre:mk.