Japanese 'staircase BBQ' concept High Yaki opens at Chinatown London
Shaftesbury Capital has announced that Japanese barbecue restaurant High Yaki has launched its debut location, in Chinatown London.
Located at 10 Newport Place, High Yaki's 334 sq m Chinatown London restaurant seats 150 covers, set across two floors with a mezzanine level for private dining. The restaurant boasts an opulent curved bar wall displaying traditional Japanese liquors, statement lighting fixtures, sleek black marble finishes, and built-in tabletop grilling systems.
Bringing an exciting take on Japanese barbecue to the destination, High Yaki specialises in yakitori, yakiniku, and dry-aged wagyu, and displays its ready-to-grill items in its showstopping "staircase barbecue" style. Traditional Japanese cuisine is given a western twist, featuring dishes such as Wagyu Beef Tongue, Wagyu Nigiri, and Sashimi Omakase, the Chef's special selection of fresh sashimi.
"Chinatown London has always been a sought-after location for independent ESEA brands, championing exciting new concepts based on trends and traditions from across the region. High Yaki delivers on this with its unique take on Japanese barbeque and is a great addition to the bustling Newport Place, joining Chinatown London's unmatched collection of authentic regional Chinese and pan-Asian restaurants", commented Andrew Price, Executive Director at Shaftesbury Capital.
"As one of the world's most dynamic and engaging dining scenes, Chinatown London is a must have location within an East Asian concept's portfolio", added Leo Lu, Director, High Yaki. "Debuting High Yaki in such a prominent unit within the iconic Chinatown London is a moment we will never forget, and we are delighted to open the doors of our exciting new concept."
---
All-day dining Indian restaurant Kachori opens at Lendlease's Elephant Park
The 265 sq m restaurant celebrates Northern Indian cuisine, with Executive Chef Brinder Narula – formerly of Benares and Gymkhana – creating dishes inspired by the cooking of Rajasthan, Uttar Pradesh, Delhi, and Punjab. The concept is headed up by Sorowar Khan, experienced restaurateur and founder of Mango in nearby Borough, with hospitality consultant Humayun Hussain as its creator and project manager.
The menu features small plate dishes such as Bikaneri Raj Kachori and Truffle and Matar ki Kachori, as well as larger plate dishes from other parts of India, including Malay Meen Cod Loin and Keralan Beef Chilli Ulathu, alongside a well-assorted collection of drinks including beers, spirits, cocktails, and mocktails.
The space has 132 covers, with indoor and outdoor seating, overlooking the two-acre public park in the center of Elephant Park. The design features a light and modern interior that complements its all-day dining experience, focused on the ability to transition seamlessly from day to night.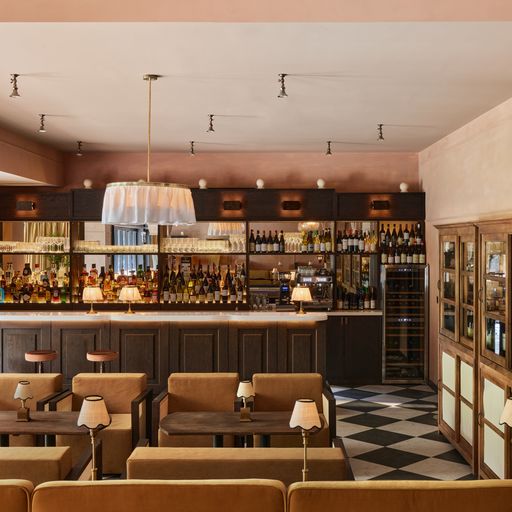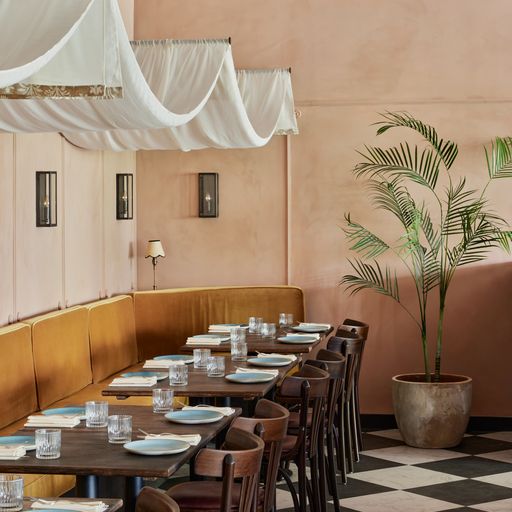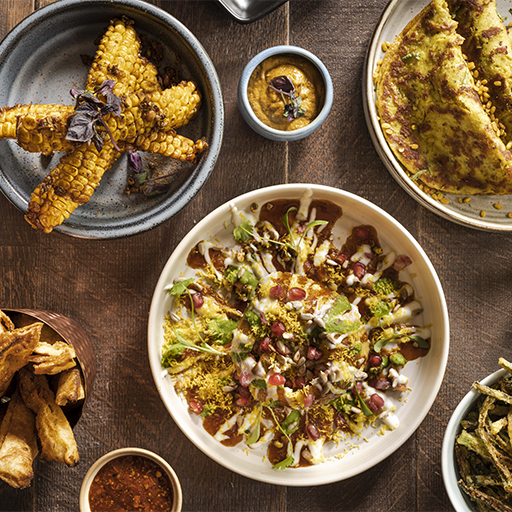 "Kachori brings a flavor of Northern India to Elephant Park, as we continue to offer residents and visitors even more choice in cuisines and concepts. From day one, we've focused on bringing best-in-class local businesses and independents to the neighborhood, while delivering a huge amount of variety in one place. Elephant Park's dining spans five continents and more than a dozen countries, and Kachori fits right in, as a brand with a community feel from hugely experienced restaurateurs", comments Guy Thomas, Head of Retail & Place Assets at Lendlease.
"Elephant Park stands out for its curation of diverse food and drink operators and we are thrilled to open this debut concept at the scheme", adds Sorowar Khan, Proprietor of Kachori. "We trust that our diners will fully appreciate the experience we have to offer in this new space, introducing a contemporary taste of North India that is rarely found anywhere else."
---
Badiani continues its expansion with a new shop in Balham
Badiani, the renowned gelato producer, is announcing its continued expansion in the UK with the opening of a new shop in Balham on Hildreth Street. Set to open its doors on July 6, Badiani Balham will be the first to sell fresh, made-to-order pasta, alongside its usual offering of award-winning gelato, desserts and pastries.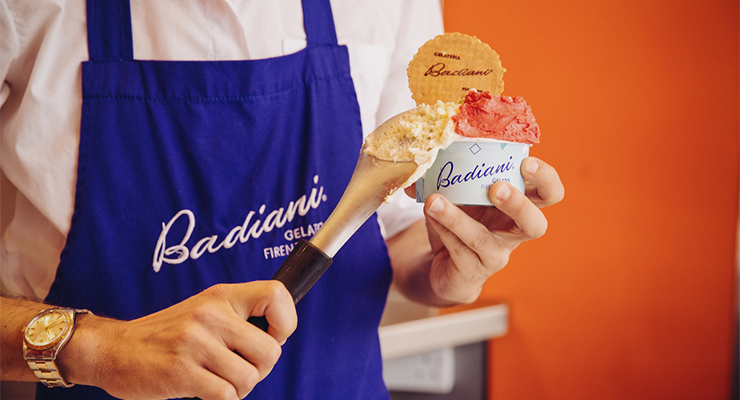 This is the 11th shop in the UK and marks an exciting milestone in Badiani's rapid expansion. The new South West London outpost will feature a vibrant, traffic light green exterior, and will include some indoor seating as well as plenty of space for al fresco dining.
For the first time ever, Badiani Balham will serve up a selection of classic Italian pasta dishes, made fresh to order. Options will include Cacio e Pepe, Bolognese, Carbonara, and truffle tagliatelle as well as Pomodoro and Basil gnocchi, pesto casarecce, and butter and sage ravioli. Takeaway and delivery will be available for locals.
"We are thrilled to bring the Badiani experience to Balham", says Massimo Franchi, Badiani's CEO. "This opening is a significant step in our expansion journey, and we are excited to introduce our award-winning gelato and now, our made-to-order fresh pasta, to the Balham community."
"Badiani has established itself as a London favourite when it comes to artisanal gelato, and there is no doubt it will thrive in the heart of Balham's lively F&B hub. Mixed with families and young professionals, this is the perfect location for the brand as it continues to expand its South London presence", adds Richard Thomas, Director of Agency at Shelley Sandzer, one of London's leading agencies for F&B and leisure.
Badiani has earned a reputation for its commitment to quality and passion for crafting delicious treats. The gelateria has been serving up authentic Italian gelato since 1932, captivating customers with its unique flavours and artisanal approach.