Goldsmiths Open Largest Showroom To Date At Liverpool ONE, Following 50% Upsize
Goldsmiths, one of the UK's leading luxury watch and jewellery retailers, has launched its largest location to date on Liverpool ONE's Paradise Street. Part of the Watches of Switzerland Group, the new two-story 1200 sq m store introduces the Goldsmiths Luxury (GS Luxury) concept to the city in a unit double the size of the previous Liverpool ONE location, marking a considerable investment from the brand.
Designed to spotlight not only the store's premium selection of products but also the high-quality customer experience offered by Goldsmiths, the new Liverpool ONE store embodies indulgence with a premium hospitality bar and lounge area, as well as VIP consultation rooms and specialist repair services. The showroom has undergone a significant expansion, spanning across two floors and presenting its elevated prominent wraparound frontage.
The new concept now features a dedicated entrance for the Rolex boutique, reflecting the brand's timeless and iconic style through the use of premium materials including marble, polished wood, and leather, alongside a selection of private clients booths to enhance the sense of exclusivity. The main showroom also features designated areas for prestigious watch brands; Cartier, TUDOR, TAG Heuer and Zenith, as well as renowned jewellery brands, FOPE, Messika, and Roberto Coin, creating an immersive and opulent shopping experience.
---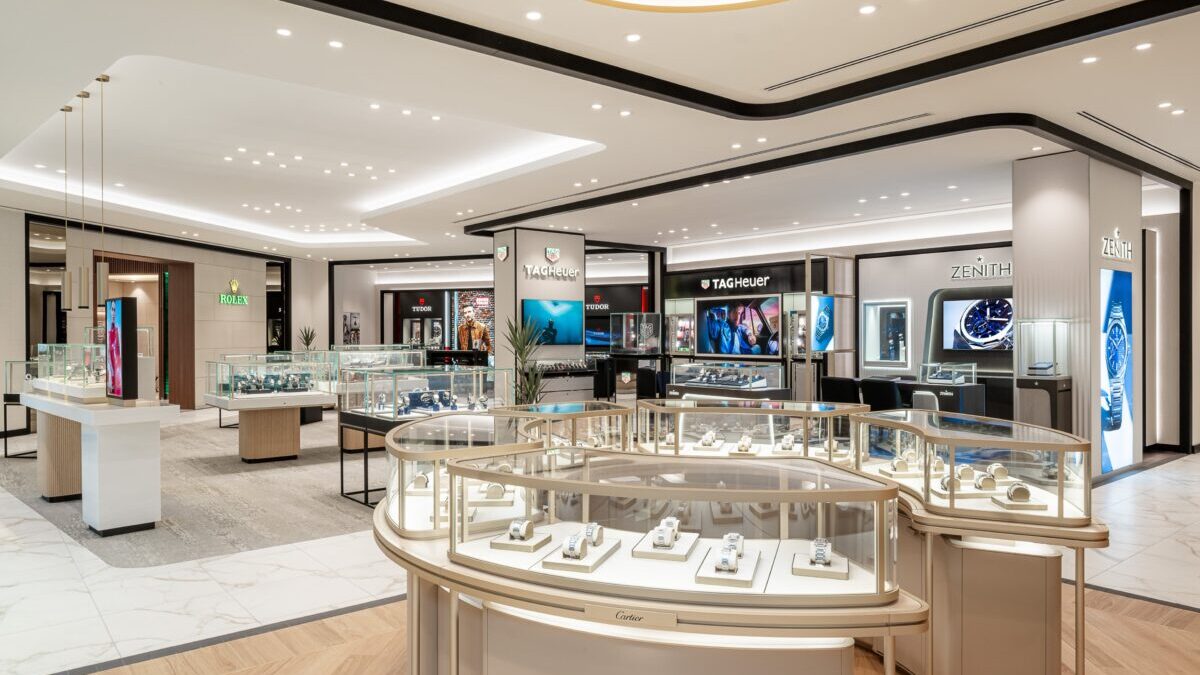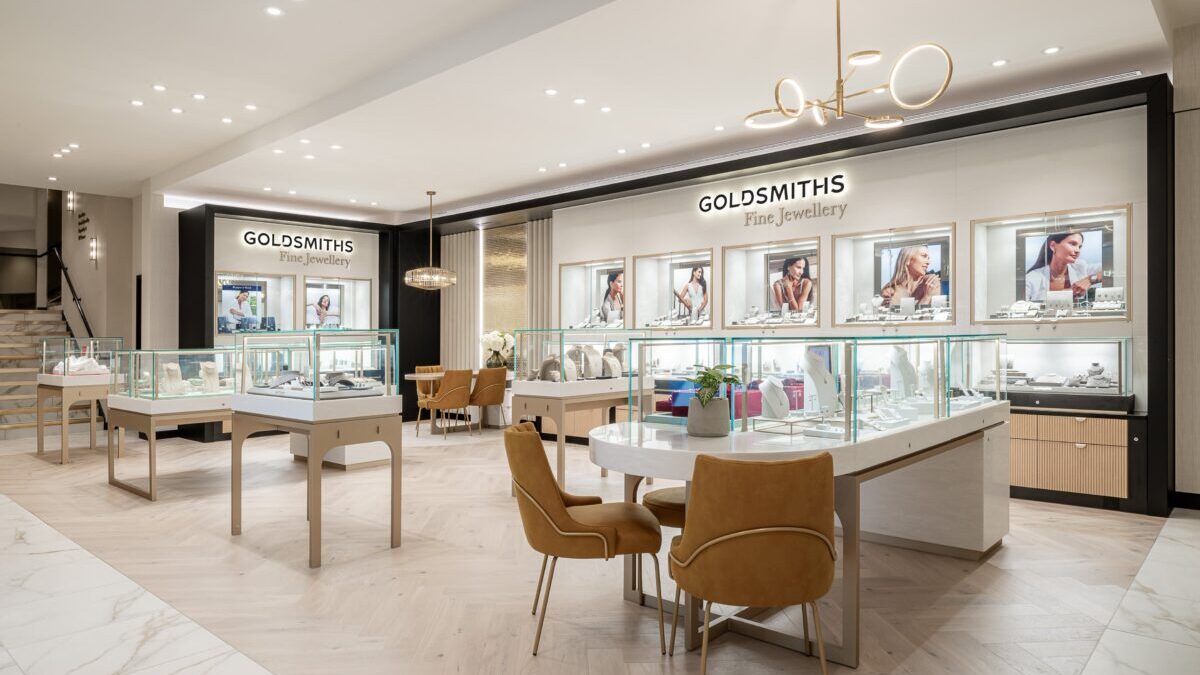 ---
"Liverpool ONE continues to attract prominent UK retailers, and the recommitment of premium names such as Goldsmiths further establishes the scheme as one of Europe's leading retail and entertainment destinations. We are thrilled to have welcomed Goldsmiths' largest location yet and see the store showcase its new high-luxury experience as the brand continues to roll out its GS Luxury concept. It has been so exciting to watch the new store take shape, and we look forward to seeing our visitors continue to enjoy our line-up of exceptional brands", comments Rob Deacon, Asset Management Director at Grosvenor.
"We are pleased to announce the expansion and opening of the new Goldsmiths Liverpool which is now the largest showroom within our Goldsmiths portfolio. With two floors of luxury watches and jewellery, this showroom represents our commitment to providing an exceptional luxury retail experience to the vibrant city of Liverpool. The showroom features the very latest Goldsmith luxury design concept with a large hospitality bar, private consultation room, watch makers on site and a service lounge. There is large, dedicated Rolex area which also includes a private consultation area for clients, a carefully curated selection of prestigious brands such as Cartier, TAG Heuer, TUDOR, Zenith plus jewellery brands FOPE, Messika, Roberto Coin and Mappin & Webb jewellery. This expansion is a testament to our dedication to delivering the finest luxury goods and creating memorable experiences for our valued clients" adds Craig Bolton, President of the Watches of Switzerland Group, UK, and Europe.
---
Hammerson Welcomes Lane7 To Bullring & Grand Central With Largest Investment To Date
Lane7, has officially opened its largest-ever location at Bullring & Grand Central. This addition reflects Hammerson's strategic focus on placemaking and enlivening its destinations by introducing new social and entertainment brands, alongside events and market firsts.
As the brand's largest ever investment, the new 2600 sq m flagship space can accommodate up to 1,000 visitors and features its widest offering including bowling, augmented darts, floor shuffle, curling, ping pong, pool and dedicated karaoke booths. The flagship also boasts a rooftop terrace bar serving an extensive menu of cocktails and drinks, with panoramic views across Birmingham city center.
Located on Link Street, which connects Bullring to Grand Central, Lane7 further supports the destination's entertainment offering and joins Sandbox VR, the virtual reality concept which recently launched in Grand Central, Treetop Adventure Golf, and TOCA Social – due to be unveiled next year. It also complements a host of exciting high-profile brands set to open in the run up to Christmas including Nike, M&S, Bershka, Pull&Bear and Watches of Switzerland.
---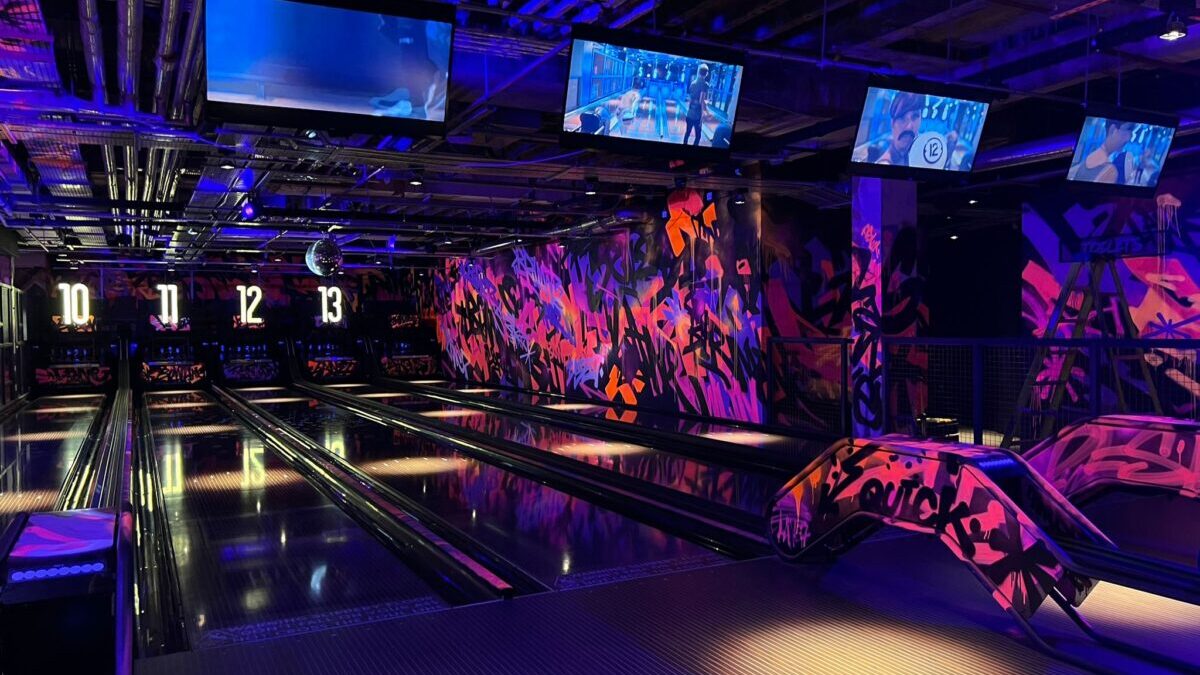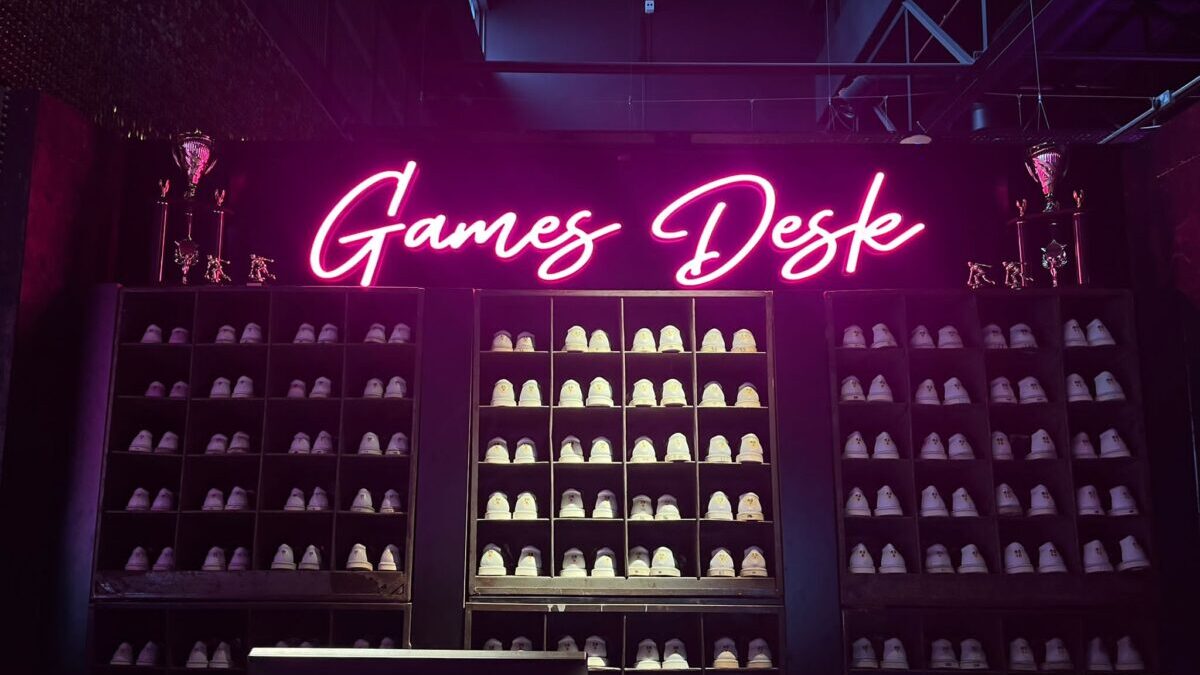 ---
"The opening of Lane7 is another important step forward in Hammerson's evolution of Bullring & Grand Central bringing to life our 'destination' with innovative entertainment, leisure and social experiences that engage and excite new audiences and drives footfall. This new bowling concept further strengthens our offer and complements the existing food and social hub in Grand Central", says Toby Tait, Director Asset Management, Hammerson.
"As part of our ambitious national expansion program, we are targeting the UK's best cities, and Birmingham certainly fits this brief", adds Tim Wilks, Director at Lane7 Group. The launch of our largest location and biggest investment to date is a pivotal moment for the Lane7 brand. After the success of our initial site in the city, we are delighted to have launched our elevated Lane7 on Bullring and Grand Central's Link Street, within West Midlands' best-connected retail and leisure destination."
---
Karma Kitchen Launches 1860 Sq M Lower Sydenham Site
Karma Kitchen has announced the launch of its latest site, a 1860 sq m location in Lower Sydenham, South East London. It is the fifth site for Karma Kitchen, as it expands its operations throughout London and the rest of the UK.
With up to 40 individual units in the building, the new site is tailored for catering and manufacturing-led Central Production Units (CPUs), designed to support an array of restaurants, caterers, and food production and event companies. It is also conveniently located close to Lower Sydenham station and amidst residential areas including Lewisham, Crystal Palace, Beckenham, and Bromley, ideal for F&B brands – whether large or small – looking for delivery-only kitchens.
---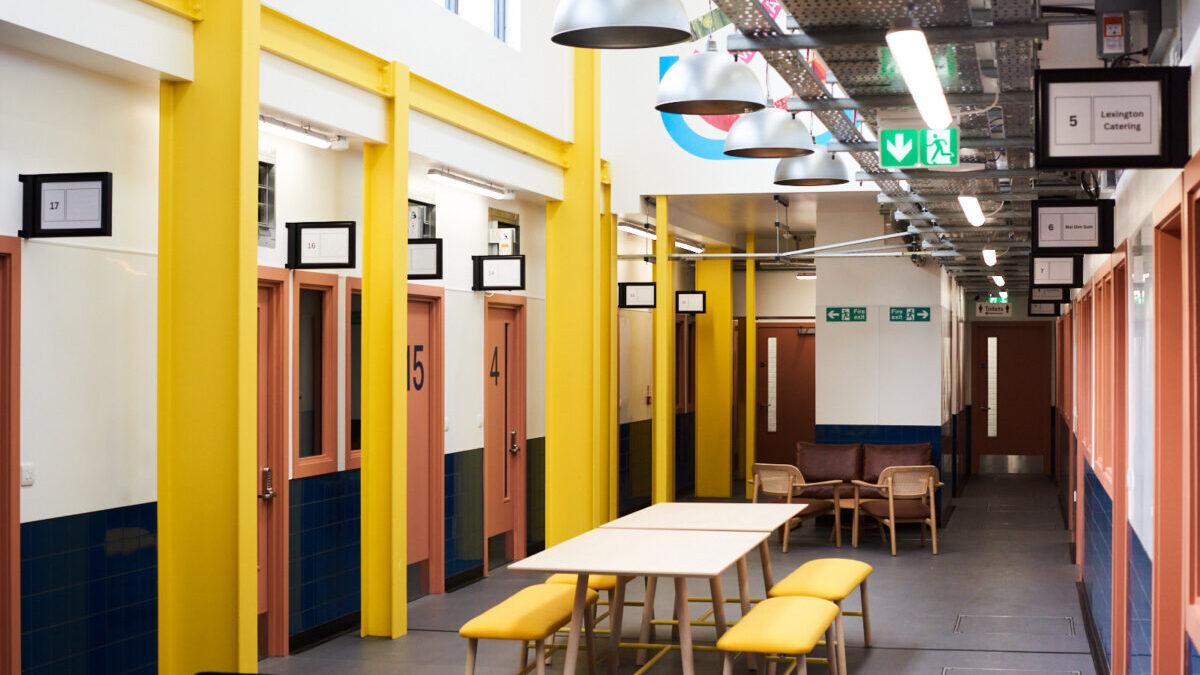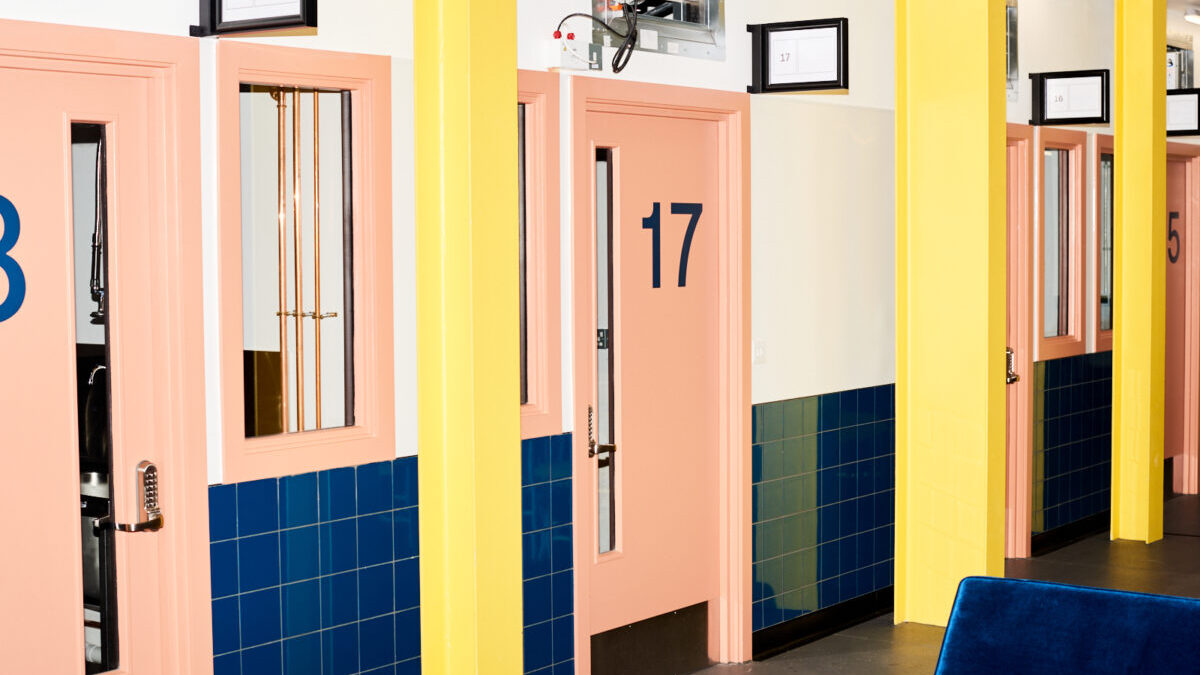 ---
Founded by Eccie and Gini Newton in 2018, because of a lack of available kitchen space to grow their catering company Karma Cans, the purpose behind Karma Kitchen is to support the development of food businesses of all types and sizes. This is exemplified by the nature of the units, which are modular meaning a tenant can expand into an adjacent kitchen in as little as two days, as well as the funding support on offer and community-focused affordable spaces.
Karma Kitchen creates spaces that help businesses thrive, taking control of the design, build, and operational management throughout, to make it as straightforward and cost-effective as possible for occupiers. Kitchens can be tailored to the individual requirements of each business, from fully-fitted private space using state-of-the-art equipment, to much larger central production units. A Karma Kitchen unit can be as much as 97% cheaper and 20 times faster to occupy than a traditional space, and every site is designed with the staff in mind, including a central break area and naturally lit kitchens.
Each Karma Kitchen also focuses on the welfare of staff, with high quality facilities and social spaces for staff. In Karma Kitchen Lower Sydenham, the space is centrally located and designed as a place in which staff can relax and mix. It will serve as the social heart of the facility, helping occupiers with employee recruitment and retention.
"Opening new sites is always momentous, and Lower Sydenham keeps us on a really exciting trajectory for Karma Kitchen. Providing accessible and affordable dark kitchen space is one thing, but we are taking it a step further, delivering unmatched flexibility and funding support to provide the things businesses really need to develop. Lower Sydenham is a great location to enable that, or indeed for larger companies that simply want a delivery-only kitchen in South East London, and we're delighted to now be making it a reality for catering businesses here", comment Eccie and Gini Newton, Co-Founders of Karma Kitchen.
"We have been searching for a CPU since November 2022, and after many site visits and comparisons, we have embarked on a relationship with Karma Kitchen", adds Clif Francis, Operations Manager at Lexington Catering. "We have found Karma to be the most scalable and cost effective operator, that matches our business model. It has been great working with the team; they have provided us with support to mobilise our operations, as well as hosting potential sales with our clients to grow our portfolio. We look forward to continuing this relationship."