ACROSS: Could you please explain the history and the idea behind Completely Retail Marketplace events?
SIMON MILLAR: Completely Retail Marketplace started in the UK five years ago as a direct response to a requirement from the retail property market for an event focused on putting retailers, agents, and landlords together in one room on one day to do deals. Other events for the sector were fulfilling some needs, but not all, and the significant costs were absorbing large chunks of marketing budgets.
Our idea was to provide a no-frills, but highly effective, format that could be replicated in other territories. Unlike other events, we do not allow consultants such as lawyers, architects or fit-out contractors to attend, which means that any discussions had at a Marketplace event will be entirely related to leasing opportunities. From a modest start, we now get over 2,000 delegates to our London events, twice a year, and it is recognized as "the" dealmaking event for the retail property sector.
Marketplace events are the ultimate in back-to-basics networking, with everything provided free; stand branding, furniture, Wi-Fi, phone chargers, refreshments, lunch, and a drinks reception at the end of the day.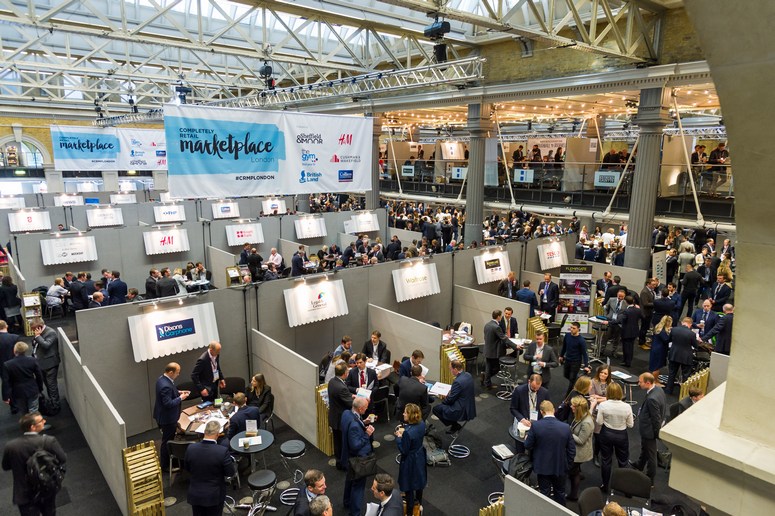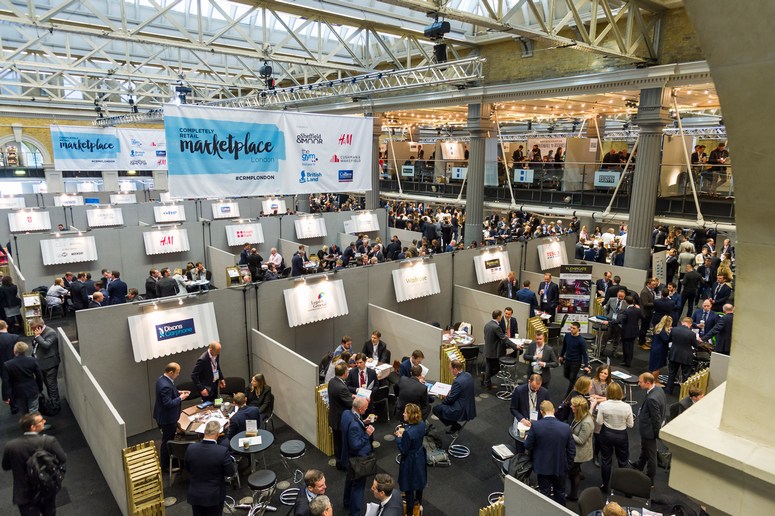 ACROSS: On September 6, Completely Retail Marketplace took place for the first time in Amsterdam. Please recap this inaugural event for us.
MILLAR: Our event in Amsterdam was the first in Continental Europe, following on from our successes in London (now twice a year in April & September) and Dublin (in February). Again, it was a client-led initiative, with many of the cross-border brokers that we deal with in the UK and Ireland recognizing that there was a need for this type of deals-driven forum.
We looked at a number of locations across Europe, but, with its fantastic connectivity and the vibrancy of the Dutch retail market itself, Amsterdam was our first choice as a location to use as a springboard for the Marketplace format into Western Europe. We had about the same number of stands reserved as our first London event, and nearly 450 delegates attended from eleven different countries, including 130 retailer delegates.
With its no-frills format, Completely Retail Marketplace proved as effective in Amsterdam as it has always been in London and Dublin. With its focus on getting retailers, agents, and landlords together in a more business-like atmosphere than any other retail event, it was, once again, all about networking, establishing new relationships, and dealmaking.
The feedback from clients has been really positive, with many already booking their stands for next year. It was never intended to be just about the retail market in the Netherlands, and the strong interest from all over Europe has proved that the efficient format is what landlords, brokers, and retailers alike all want to raise their profile within the market.
ACROSS: Are there other countries in which Completely Retail Marketplace plans a rollout in the near future?
MILLAR: We are always looking at new opportunities, which are often client-led. Germany is an obvious target market, as are the Nordics and Spain/Portugal, but our focus for 2017 is on making Amsterdam the pan-European destination for anyone wishing to benefit from the contacts to be made, and deals to be done, at a Marketplace event.
ACROSS: What is the secret behind effective "dealmaking"? What would you suggest to your exhibitors and visitors in that regard?
MILLAR: We have found that putting the right mix of people together inevitably leads to effective dealmaking. We help this along by providing our Connect system, which is an online tool to pre-arrange meetings. Chance encounters at networking events are one thing, but we try to stack the odds in our delegates' favor by allowing them to target precisely who they want to meet on the day to achieve their aims.
This might mean only a couple of very specific, structured meetings during the day, or else a whole series of short ones to cover as many people as possible.
ACROSS: How will Brexit influence Completely Retail Marketplace's strategy?
MILLAR: Brexit was probably the biggest topic of conversation at our Amsterdam event, and what it will actually mean for the UK's relationship with Europe going forward still remains to be seen.
Our corporate view is definitely very pro-European, and with or without Brexit, we live in an interconnected world that needs to talk to each other to prosper. That is what a Marketplace event can provide, and we will continue to do this while keeping an eye on the negotiations between London and Brussels.
I'm pleased to report, however, that the feeling I picked up from the room was one of people getting their heads down and very much continuing with business as usual.