Sonae Sierra is responsible for managing Prishtina Mall, the largest shopping center in southeastern Europe, which opens today. With this project, Sierra has more than 125 assets under management, reflecting its expertise in property management and proven track record with its clients.
Sierra began collaborating with Prishtina Mall through consulting services in the areas of leasing and operations in March 2022, and shortly after, took over complete management of the project. Together with the local team, Sierra completed 100 leasing contracts in just eight months, allowing Prishtina Mall to open with an occupancy rate of 81% of stores. This scheme reinforces the confidence that leading brands place in the projects that Sierra manages, supporting its international growth path, and underlining its market leadership in this sector.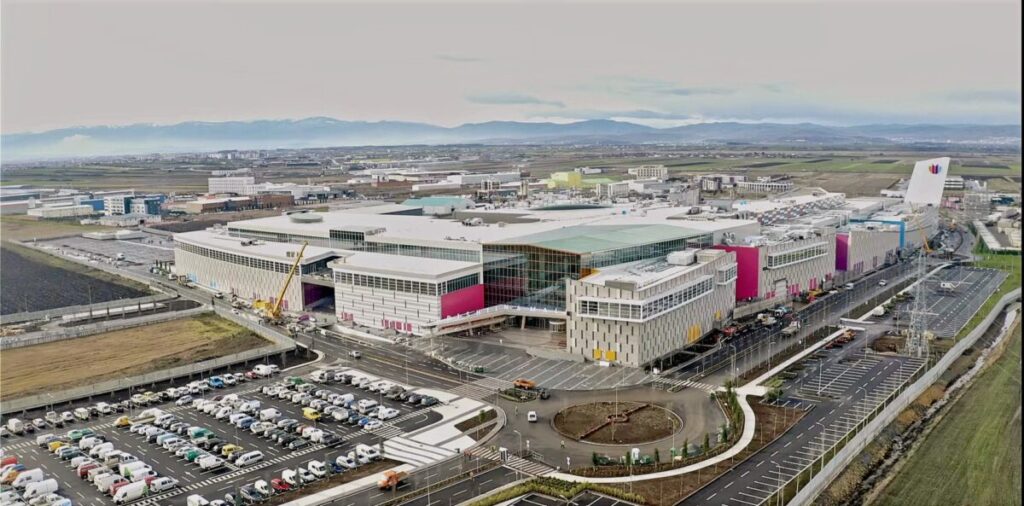 Cristina Santos, Executive Director of Property Management at Sierra, said: "Sierra's intervention in Prishtina Mall is a success story, due to the size and speed of the results achieved for this asset." She adds: "In March, we were hired to consult on one of Europe's largest shopping centers, and our partner quickly realised the added value of deeper collaboration. This commitment proves Sierra's pledge to create value in our customers' assets, through its specialised teams, as well as through the growing number of brands that equally rely on our know-how in international management."
Prishtina Mall has an appealing mix of internationally renowned brands, exclusive concepts, a cinema, playground, food hall and more than 3,500 parking spaces, the shopping center has a gross leasable area (GLA) of 115,000 sq m. Located 10 km from the capital of Kosovo, Prishtina Mall is positioned as a regional center, which will serve the entire surrounding area of the Balkans.
Alvaro Costa, Director responsible for Prishtina Mall affirms: "The added value of this project stands out in an international context, with an offer in line with reference centers in Europe, positioning Prishtina Mall as one of the main shopping and entertainment destinations in the region. We have also ensure the implementation of a team capable of delivering solid results, with the best practices and experience we have within Sierra, which are crucial to guarantee a good structure and local management."
Sierra's intervention in the project also extended to the Reify. team, which, as specialists in the creation and renovation of urban assets and spaces, was responsible for the entire signage project for the center.